Social Security Secrets You Need to Know
One of the nation's top retirement experts tells you how to increase your Social Security checks
Our friends at PBS NewsHour just posted a terrific article I thought you'd want to be aware of: "34 Social Security 'Secrets' All Baby Boomers and Millions of Current Recipients Need to Know," by noted Boston University economics professor and author Laurence Kotlikoff. (A version of the piece appeared earlier on Forbes.com.)
Kotlikoff is one of the nation's leading experts on retirement and creator of the E$Planner (free) and Maximize My Social Security ($40 a year), online programs that could help you with your retirement planning. Paul Solman, the business and economics correspondent at PBS NewsHour and a weekly Next Avenue contributor, calls Kotlikoff "my own personal Social Security adviser."
As Kotlikoff notes in his piece, Social Security has some "gotcha" provisions — if you take the wrong retirement benefits at the wrong time, you can end up getting smaller benefits forever.
He also writes that there's no advantage to waiting to collect either spousal benefits or survivor benefits after you reach full retirement age (between 65 and 67, depending on when you were born).
One Way to Boost Social Security Benefits
I particularly liked what Kotlikoff calls The Start Stop Start strategy, which can boost your Social Security benefits dramatically. He discusses this technique in several of his secrets, but I'll boil it down here (you can read all of Kotlikoff's revelations on the PBS NewsHour site).
Here's how the Start Stop Start strategy works: If you started collecting Social Security checks before the full retirement age and are now at or over that age, you can tell Social Security to suspend further benefits and restart them at a later date — say, 70.
Social Security will then apply what's known as its Delayed Retirement Credit to your existing benefit once you start collecting the checks again. You'll be giving up your benefits for a while, but the tradeoff can be advantageous.
(MORE: The New Financial Outlook for Social Security and Medicare)
For example, if you started collecting at 62 and are now at your full retirement age of 66, you can suspend benefits until 70 and then start collecting 32 percent higher benefits for the rest of your life.
Social Security Rules if You're Divorced
Kotlikoff explains that Social Security's rules for divorced people are especially tricky. If you're divorced, he says, you and your spouse can collect spousal benefits based on each other's work histories after full retirement age — while still postponing taking your own Social Security benefits until, say, age 70, when they'll be as high as they can be. The Social Security website has all the rules concerning retirement benefits if you're divorced.
How to Get Your Statement
One more tip, this one from me: In April 2011, Social Security stopped mailing out annual statements with your estimated monthly benefits and earnings history (in February 2012, the agency resumed mailing them to workers 60 and older who aren't receiving Social Security checks yet), so make sure you get your benefits statement online every year. The blog post I wrote about ordering your Social Security benefits statement online shows you how.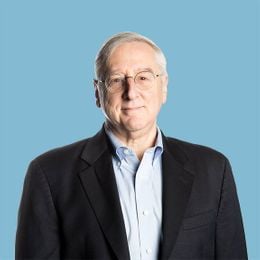 Richard Eisenberg
is the former Senior Web Editor of the Money & Security and Work & Purpose channels of Next Avenue and former Managing Editor for the site. He is the author of "How to Avoid a Mid-Life Financial Crisis" and has been a personal finance editor at Money, Yahoo, Good Housekeeping, and CBS MoneyWatch.
Read More