Is Springfield, Mass. the Best Place in America to Grow Old?
This summer, it became the first place to receive three marks of 'age-friendliness'
(Editor's note: This story is part of a series for The John A. Hartford Foundation.)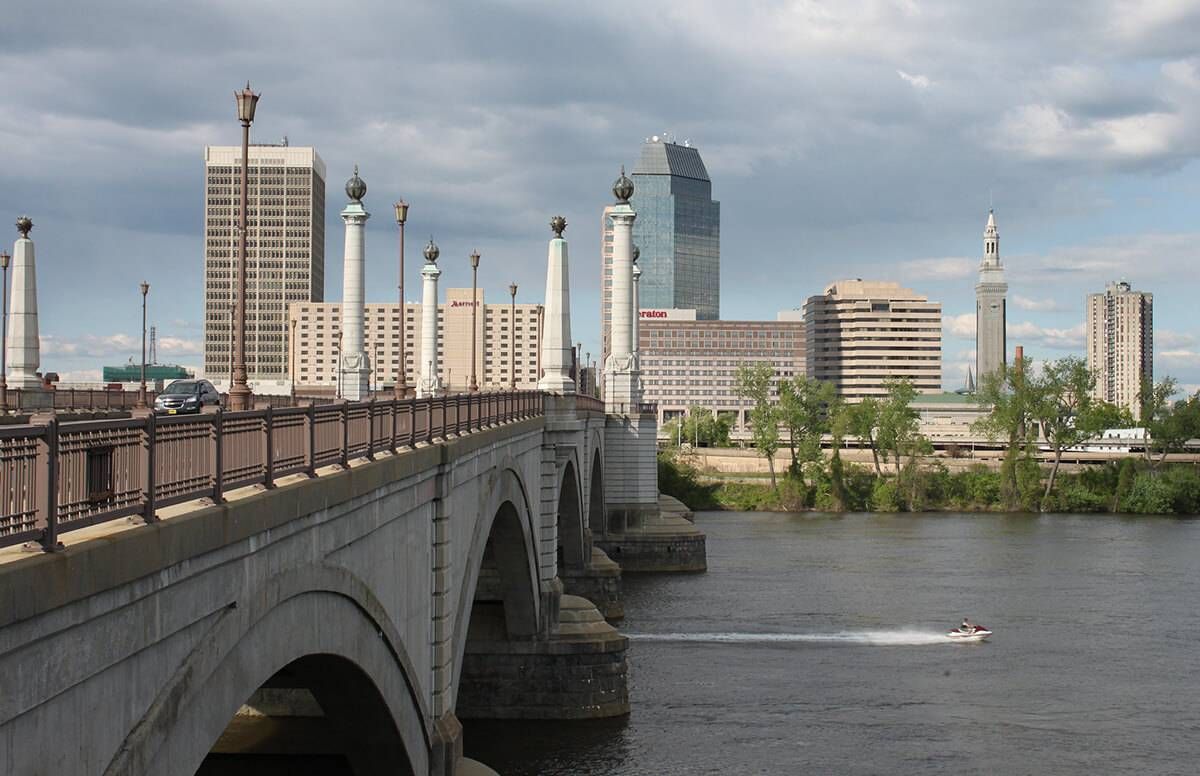 Springfield, Mass. is known as the "City of Firsts." It is called the "Birthplace of Basketball" and is home of the first gas-powered car.
It is only fitting, then, that this town in western Massachusetts with approximately 155,000 people — about 30% age 55 or older — has snagged another distinction of firsts. This summer, it became the first in the nation to receive these three designations at the same time: age-friendly city, dementia-friendly city and age-friendly health system.
Defining "Age Friendly"
In this context, the term "age friendly" means a commitment to improving quality of life for all residents — with a focus on the older population. Fortunately, what's good for older people benefits people of all ages. (Wider sidewalks and slower-timed lights, for instance, are not just important for someone with a walker, but also for a parent with a stroller, a child with a scooter or a teenager in a cast.)
Ideas for events and initiatives in Springfield come directly from the concerns of its older population.
The age-friendly movement is a global initiative of the World Health Organization. Beginning in 2012, AARP's Network of Age-Friendly States and Communities has doled out the age-friendly city designation in the U.S. More than 400 municipalities in the U.S., plus the U.S. Virgin Islands and states of Florida, New York, Massachusetts and Colorado have the age-friendly city designation. That means they're areas committed to policies and services that support people to age well including, but not limited to, walkable streets, housing and transportation.
As Next Avenue noted in a recent article on "age-forward" cities, the Milken Institute Center for the Future of Aging (a California-based nonprofit, nonpartisan think tank) just released a report highlighting eight cities (not including Springfield) that are making significant strides in serving older residents through practical initiatives like Los Angeles' Purposeful Aging project.
For both age- and dementia-friendly titles, elected officials, residents and stakeholders (such as local businesses, restaurants, first responders and libraries) work together to identify and implement ways to improve the community.
Compared to age-friendly cities, fewer places in America are officially labeled as dementia-friendly —supportive, inclusive and welcoming to people living with dementia, their families and caregivers. The Dementia Friendly America (DFA) Initiative started in the U.S. in 2015 after the White House Conference on Aging.
Springfield is one of 100 places with U.S. health systems currently deemed age-friendly. The Age-Friendly Health Systems movement was created in 2016 by The John A. Hartford Foundation (a Next Avenue funder) and the Institute for Healthcare Improvement in partnership with the American Hospital Association and the Catholic Health Association of the United States.
It grew out of "heightened awareness of patients, caregivers, health care providers and clinicians that there are issues specific to older adults that should be addressed when they are in the hospital and when cared for out in the community," says Dr. Mary Tinetti, professor of medicine and public health and chief of geriatrics at Yale School of Medicine.
In June 2019, Springfield's Baystate Medical Center and three Springfield community health centers were awarded this designation. It has clinicians focus on what's known as "the 4Ms" (mobility, what matters to the patient, medication and mentation) to improve patient outcomes. By December 2020, the age-friendly health movement hopes its principles will be used in 20% of U.S. health care systems.
Springfield's Background
Age-friendly awards may be new in Springfield, but the city's commitment to its older demographic is not. "We have great collaboration and momentum in the commitment to the future of aging in our community," says Samantha Hamilton, program manager of Live Well Springfield Coalition.
Live Well is made up of more than 25 local organizations that work together, including representatives from Age-Friendly Springfield, Dementia-Friendly Springfield, city departments, regional transit and health care groups. "It's too early to say everything is in place, but we have early innovations that are flourishing," says Hamilton.
Among them is a mobile organic fresh produce market that, during the summer and fall, stops at buildings where older adults live (as well as the library and medical center, among other locations). The initiative was launched by Live Well Springfield after hearing from older residents that food choices were lacking and inaccessible.
Nearly 30% of Springfield residents live at or below the federal poverty rate. Many senior center services and activities are free, including private lessons with personal trainers, use of the gym, rock climbing, art classes, help with finances, taxes and insurance, job training (coordinated with local businesses) and caregiver mentoring, among others.
Faye Drain, 62, came to the Raymond A. Jordan Senior Center, one of Springfield's five senior centers after experiencing domestic violence. "It has proven to be a lifeline for me," she says. Drain spends at least three days a week socializing, working out, participating in on-site events and taking drumming and painting classes.
A two-year assessment of transportation and housing needs by the Public Institute of Western Massachusetts recently wrapped up, after gleaning opinions from 160 older adults, including Drain, through focus groups, interviews, workshops and surveys. Out of that report came free public transportation for older adults on Tuesdays, new bus routes to the Jordan Center, fall prevention programs and connections to aging-in-place modifications.
Now, hospitals that flag patients at risk of falling, say, can coordinate with town resources. It might be finding fall prevention programs or having occupational therapists come to the patients' homes to identify risks there.
In one program, students from nearby Springfield College assess safety hazards in homes and suggest improvements. Then the town helps them find a professional to make those changes;the resident must pay for them.
"We approach everything on a very personal level, which makes seniors feel they are being heard and listened to, and it's not just lip service," says Sandra Federico, executive director of Elder Affairs for the city. Her office is also is in charge of the city's senior centers, with her staff housed in one of them.
"Our mayor is listening and challenges his administration to work toward the greater good of all residents, but he really holds a place in his heart for senior residents," Federico says.
Springfield mayor Domenic Sarno's commitment to the city's older population could be exactly what the three age-friendly movements needed to come together.
Everyone Working Together
Ideas for events and initiatives in Springfield come directly from the concerns of its older population. One of the first things Federico did when her office moved into the new Jordan Center this year was to have a booth built, a la Lucy's psychiatric booth in the Peanuts comic strip. Once a week, she, her staff, Springfield Council on Aging board members, the Age-Friendly Coalition, city councilors or even the mayor hear what's on residents' minds.
"There's a lot of opportunity for seniors to connect with decision-makers," says Drain. "It's good not to just be invited, but to help tailor discussions."
Another Springfield resident, Delores Culp, 67, says that "we are not afraid to voice our opinions on how to better Springfield." Culp says she has noticed marked improvements around town, from sidewalks being fixed promptly to better access to buildings.
According to Federico, "residents will say, 'I need X, but don't know how to access it.'" To that end, the city and area nonprofits plan to pilot a resource database to share information and programs.
Age-friendly groups are also educating health clinic staff about community resources.
"People are not just patients, but have social, economic and environmental constraints. Does that person struggle with finances or using transportation, for instance?" says Dr. Maura Brennan, director of geriatric fellowship at Baystate Medical Center. If so, she now knows where to go to help them.
Synthia Scott-Mitchell, who chairs the Springfield Dementia-Friendly Coalition, agrees. The age-friendly and dementia-friendly groups work closely together. There are pop-up events and dementia education about resources for first responders, organizations, residents, public officials, businesses and the faith-based community.
When Scott-Mitchell first started the coalition in 2018, she had no funding. A year later, there's a $20,000 grant-funded budget.
"Am I excited? I've been jumping out of my skin since we received this designation in June," says Scott-Mitchell. "We've done this around dementia in such a short period of time with no money. The only way we could have accomplished it was through collaborative partnerships. The mayor and the city's department of health and human services have played a pivotal role, too."
When Springfield held an Age-Friendly City Summit in June 2019 and had amassed the three designations, there were vendors, speakers, top officials, nonprofit groups and one other group: "We invited all seniors to let them know Springfield is a great place to age and why," says Federico. "Of course, we left time for questions."
As James Fuccione, senior director of the Massachusetts Healthy Aging Collaborative, sees it, "in the next year, there will be a sprinkling of 'Springfields' across the country. Once they tell their story, then we will see a spike." Fuccione believes that, "in the near future, if you aren't involved in such a collaboration, you will be behind the curve."
Sally Abrahms
is an award-winning writer specializing in aging, caregiving, boomers, housing and aging in place.  She has written for Next Avenue, The New York Times, The Wall Street Journal, Time, AARP, Kiplinger's and other media outlets. Her website is sallyabrahms.com.
Read More