Standing Alone: Living with Family Estrangement
Broken relationships can be painful and reconciliation isn't always a common goal. If it is, here are some steps to take.
As the holidays approach, I hear more concerns from clients in my psychotherapy practice discussing the dynamic tension of family difficulties limiting honest communication in their relationships with siblings, parents, and other relatives, causing painfully escalating disconnections.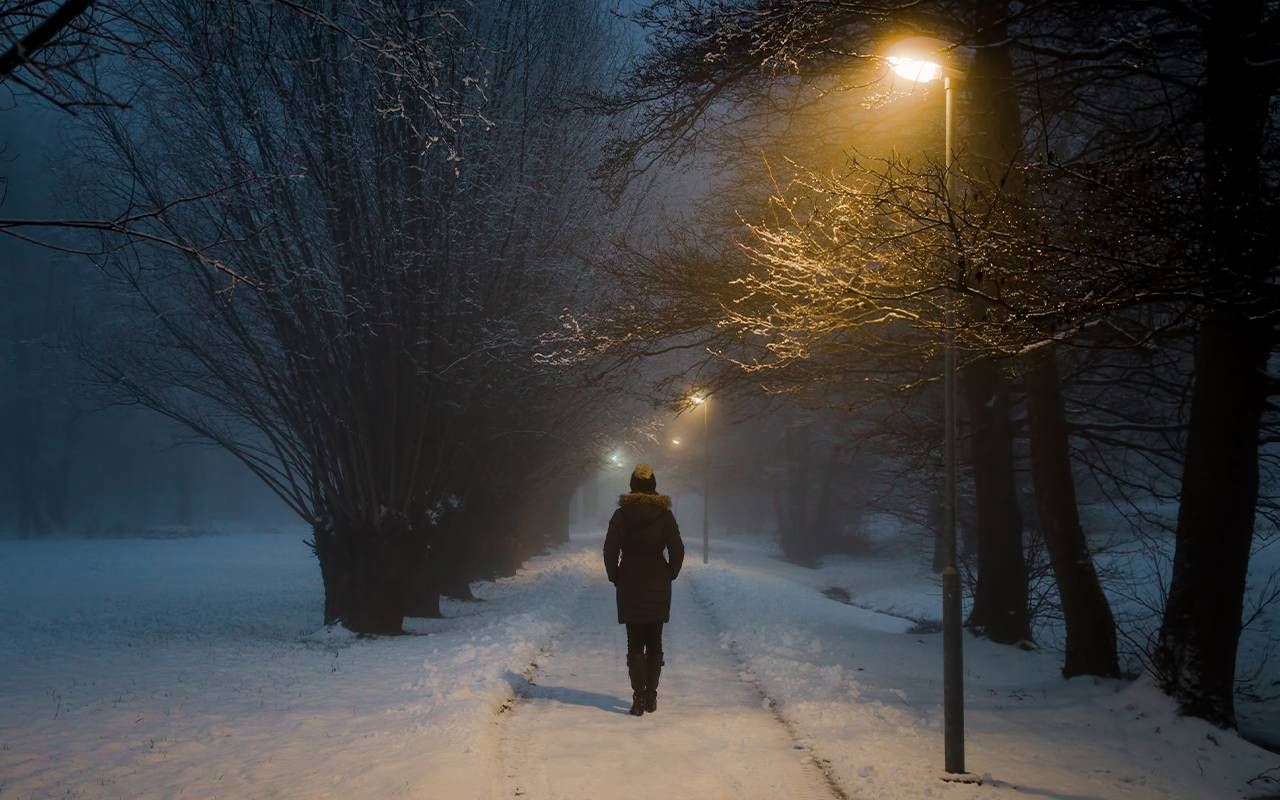 Eventually for some, these unstable relationships with supposedly "close" family members become untenable. Deirdre Felton, a retired spiritual director and board chair of Coastal Family Hospice in Rockport, Maine, says, "Family members are like living pieces on a chessboard. They move in and around each other with purpose — sometimes obvious and easily interpreted, other times at a more puzzling and hurtful distance."
"I now live my life without a family network and any relational kinship. We don't talk, we don't visit, we don't see each other."
A mid-30s client named Julie, who declined to give her last name to maintain privacy, said, "I now live my life without a family network and any relational kinship. We don't talk, we don't visit, we don't see each other. We don't remember each other on birthdays, anniversaries or holidays. After our mother died, my siblings and I went off in different directions. That seemed OK; we all have busy lives. I knew we were different in many social, political and religious ways, but I didn't know that I would just drop off their map. I've lost their support and any sense of familiarity. I feel completely rejected."
What Happened?
Family estrangement is a complicated process since it occurs without direct communication. In typical families, when environmental rifts occur and cause hurt feelings, most of the participants involved move in and out with each other, as noted by Felton. 
She says, "As adults, there is a purpose to relational proximity. The job of the family is to preserve its continuity from generation to generation, in all its glory. Most family members will be able to figure out the relationship problem, shrug off the perceived injustice associated with the conflict, and rely on their shared history of positive interactions to move back toward the center of the system." 
When cut-offs, schisms, and splits occur without resolution, most likely there is an unconscious, historical and painful energy underlying the grievance. Resolution of family conflict becomes challenging, at best.
The Children Don't Care
It is a common complaint among older adults to feel ignored by their adult children. One couple in therapy talked of their relationships with their progeny, saying, "I know they are busy, but we miss them." 
Cultivate friends and activities that will lessen loneliness, particularly during seminal times like birthdays, anniversaries or holidays.
The feelings of abandonment had escalated to more frequent arguments, demands and excuses during correspondence with each other. "We just don't want to hear from them at all if they can't be more attentive," the couple reported as they explored their hurt feelings. 
In truth, the parent-child relationship is typically more important to the parent than the adult offspring, and the shift of relational proximity is considered a clear marker of appropriate human development.
The couple's daughter joined her parents in a joint family therapy session. She said, "I am busy with work, raising their grandchildren, and managing whatever normal days hold. I'm sorry they feel ignored. I just don't have as much time to spend with anyone. Because they are healthy and pretty well cared for, they bounce down the priority list."
Estrangement becomes problematic with the disruption of traditional flow of custom, contact and communication between family members. The disturbance is unwanted or considered unsatisfactory by at least one involved party. Estrangements can break relationships between parents, grandparents, siblings, children and cousins.
While each family has its own idiosyncratic history, all estrangements involve a lack of empathy in at least one of the involved parties. In turn, this creates "knock-on" stress with other relationships and limits lasting resolution because of the lack of support for reconstitution.
Adjusting to Estrangement
Many of my clients feel pressure to reconcile with their families, even when they may not understand the origin or nature of the estrangement. Every family history is personal and a reorientation of the family may be achievable, but only if everyone affected in the system is willing to take the steps needed to repair the damage in the relationship. 
If reconciliation is the desired goal, there are several concrete steps that may help:
Consider help from a psychotherapist or family therapist who can provide a safe space for thoughtful clarity to understand the nature of the estrangement with less emotionality.
Keep the psychological door open. Be available for reasonable contact. This may involve letter writing, texting or contact on social media. Seeing oneself as a participant-observer allows opportunities for staying in touch with less emotional danger and offers potential moments for making amends.
Keep an informal journal to document the sense of loss and disconnection. Date entries, which can include communication to and from family members, articles that are attention grabbers, magazine cartoons illustrating the problem, or similar data that seems relevant to the estrangement. The journal is personal and not intended to be weaponized in any reconciliation efforts.
Seek companions. Cultivate friends and activities that will lessen loneliness, particularly during seminal times like birthdays, anniversaries, or holidays. Social science research findings say two close friends can neutralize psychological isolation. Not everyone in society will be as disappointing as those in the family estrangement net. Remembering this truth is a balm for the pain and facilitates healing.
Maintain intact boundaries. Oversharing personal information can undermine self-care and lower self-esteem, both of which are necessary during periods of family estrangement.