Starting a Business After 50: An Expert's Tips
Jeff Williams of Bizstarters.com says launching a midlife venture is less risky than it used to be
Whether you're a boomer struggling to find work or simply hoping to generate extra income during retirement, now could be a fine time to start your own business. And launching a venture in midlife isn't as risky as you might think.
 
"Age is a hindrance in the corporate job world, but it's a major benefit in the entrepreneurial world," says Jeff Williams, the Arlington Heights, Ill., founder of Bizstarters.com, a website for boomer entrepreneurs. "They may not hire you after 50, but they'll sure buy from you."
 
Williams should know; he has helped more than 4,000 people start businesses during the past 25 years. I recently asked him for his advice to anyone thinking about launching a new career at age 50 or so.
 
(MORE: Self-Employment: How to Know if You're Cut Out for It)
A former sales and marketing guy at Corning Glass Works, Williams opened the Go Smart Business Start-Up Center, based in Chicago, in 1988. But after seeing a need for a web-based course targeted at older founders, he hatched Bizstarters.com. The site's products and services range from a $9.95 workbook to a soup-to-nuts program that runs $5,000.
 
Highlights from our conversation:
 
Next Avenue: What types of businesses are boomers starting these days?
 
Williams: I've seen them start all different types, but the three most popular categories are service businesses, web-based companies and consulting/coaching businesses.
 
Can you tell me more about each and why they're so popular?
 
Service businesses include consumer services — such as landscaping, personal chef or dog walking — as well as business-to–business services, like graphic design and bookkeeping. We're living at a time when individuals and businesses are increasingly outsourcing to third-party providers, so there's a strong demand for these types of companies.
 
(MORE: 5 Mistakes to Avoid When Starting Your Own Business)
Web-based retail businesses are also gaining in popularity. The technology is getting cheaper and easier to use all the time. Opening an online storefront can be a smart way to avoid most of the costs and logistical headaches you incur with brick and mortar ventures.
 
As an example, a few years back, I worked with a client who had been laid-off from his job as a music industry sales executive. He owned a collection of vintage drums and accessories and decided to sell them. So he created a website, Vintagedrumsandmore.com, and now sells an exclusive collection of drums and accessories to collectors and enthusiasts. He's not making a fortune, but the business is profitable.
 
Consulting and coaching remain very popular options for a lot of people because they're a great way to monetize your expertise and leverage your years of experience.
 
What about franchises?
 
Clearly, lots of people go the franchise route. But the cost of entry is high. Buying into a franchise often means you'll need start-up capital of $125,000 or more. That level of financial commitment can be very uncomfortable for many boomers.
 
But isn't there financial risk involved with any new venture?
 
Of course. But these days, you can start most businesses for well under $10,000, and often for just a few thousand dollars. The costs are so minimal that the risk is much less than it used to be.
 
(MORE: What Successful Entrepreneurs Wish They'd Known Sooner)
About 40 percent of your clients are "reluctant" entrepreneurs who started businesses more out of necessity than desire. What's the difference between counseling them and coaching elective entrepreneurs?
 
Reluctant entrepreneurs need a bit more coaching to help them get through the start-up steps. Elective entrepreneurs tend to have more motivation and determination.
 
What questions should midlifers ask themselves before starting businesses?
 
Here are a few that I think are particularly helpful:
 
One is: Are you the type of person who likes to come up with ideas? Entrepreneurs live off of ideas; they are always thinking and dreaming up new possibilities. If you're not the type of person who likes to brainstorm and come up with new ideas, this might not be right for you.
 
Another is: Are you prepared to lose $10,000 if the worst happens? Clearly nobody wants to lose money, but if you absolutely can't afford to lose your start-up capital, you should think long and hard before opening a business.
 
And a third question, if you're married, is: What does your spouse think about your plans? Starting a business can be a time-consuming process. If your spouse wants to live in Florida for five months a year or do a lot of traveling, he or she might not be very supportive of your business plans.
 
How should people come up with ideas for new businesses?
 
By the time you're nearing 60, you've had all kinds of experiences that can be turned into business ideas. I have a free Business Idea Generator e-book on my site and recommend using it to brainstorm ways to turn your experience and interests into a great, new business.
 
But creating a profitable business is about more than just doing what you love. Every good idea should answer the question: "What is the problem this business solves?"
 
Any final advice?
 
Avoid the Lone Ranger syndrome. Being in your own business doesn't mean you should go it alone. Spend time with accountants, attorneys, graphic designers and other entrepreneurs who can help support you and your business over the long haul.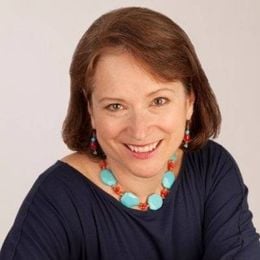 Nancy Collamer
, M.S., is a semi-retirement coach, speaker and author of Second-Act Careers: 50+ Ways to Profit From Your Passions During Semi-Retirement. You can now download her free workbook called 25 Ways to Help You Identify Your Ideal Second Act on her website at MyLifestyleCareer.com (and you'll also receive her free bi-monthly newsletter).
Read More