Startups After 60: A Solution for the Retirement Crisis?
Why older part-time entrepreneurs will become more common
Like many journalists writing about the boomer trend toward working in retirement, I've treated self-employment as the Plan B when Plan A (a full-time, salaried job) didn't pan out. Entrepreneurship seemed too risky for most senior boomers.
But after attending the American Society on Aging's annual Aging in America conference in Washington, D.C., I'm now convinced that 50+ entrepreneurship is the more practical career choice for many boomers looking to earn an income.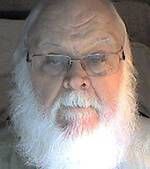 Just ask Vic Ward, 73, of St. Paul, Minn. He spent most of his career in urban planning and strategic forecasting, including 22 years at the Metropolitan Council — the planning agency for the Twin Cities and its surrounding region. In 1998, at 56, Ward struck out on his own planning to build websites. Today, in retirement, he earns between $15,000 and $30,000 a year managing websites; teaching elderly students a class on smartphones; editing a publication on career trends; playing the stock market and "taking any job he can get," he laughs.
Although Ward now earns at least a third less than he did as a full-time employee, he doesn't regret his choice to pursue entrepreneurship in retirement. "I love all the jobs," he says. "I haven't known anybody who left a place like the Met Council who wasn't happier after. They're happy and busier than hell."
Why Boomerpreneurship Will Grow
So what changed my thinking?
Several social, economic and political forces are coming together and reinforcing one another — some good, some bad — pushing boomerpreneurship into the forefront of unretirement.
For one thing, age discrimination is real, pernicious and widespread. In fact, age discrimination was a major theme of almost every meeting I attended at the Aging in America conference. For example, I heard that 71 percent of the workers aged 57 to 64 that AARP surveyed in 2013 said they had seen or experienced age discrimination at the workplace.
For another, self-employment offers greater flexibility later in life, at least once the business is up and running. Conventional employers are still struggling with the concept of flexibility.
Going off on your own, I now believe, is also less risky than commonly assumed, largely thanks to the rise of the digital economy.
There's no reason to drain your 401(k) and take out a second mortgage to fund a new enterprise these days. (You shouldn't do either, incidentally.) The Internet and mobile devices have dramatically lowered the cost of testing out an idea before committing greater resources.
No Riskier Than Corporate Jobs
And in an era when corporate downsizings, restructurings, rightsizings — pick your favorite euphemism —are routine, self-employment doesn't offer any more uncertainty than being an employee.
"People are lulled into a false sense of safety with one employer," says Roxanne Meshar, 59, formerly a consultant in the Chicago area and now a theologian. "It's really an unstable way to go. It's much better to have many clients. If you have many employers, you are in a much better position and have greater flexibility."
Little wonder entrepreneurship is an increasingly popular choice in the second half of life. Almost 26 percent of new entrepreneurs in 2014 were in the 55-to-64 age group, up from nearly 15 percent in 1997, according to the Kauffman Foundation. According to the Organization for Economic Cooperation and Development, among major industrial nations, the U.S. has one of the highest labor force participation rates for those 65+, at about 19 percent, second only to Japan at roughly 20 percent.
How Washington Could Help
There is so much Washington legislators could do to boost the percentage of older entrepreneurs, from making it easier for companies to establish phased retirement programs to hiking the Social Security payoff for longer work lives.
Sadly, the policy-oriented panels I attended at the Aging in America conference offered a discouraging and depressingly uniform message: Don't expect Washington to do anything. The Republican and Democratic campaigns for the White House aren't paying attention to older workers either and neither is Congress, the experts noted.
"From a public policy perspective, older workers are hardly front and center in the Congressional fire," said Sarah Rix, a senior strategic policy adviser with the AARP Public Policy Institute. "They aren't even on the sidelines. Older workers will continue to muddle along."
Muddle along! What a missed opportunity!
That said, there's one place in America where political pragmatism still rules: The local level.
"Generally speaking, mayors deal on a bipartisan level," said Michael Bloomberg, the three-term mayor of New York City, in a recent interview with The European. "The former mayor of New York, Fiorello LaGuardia, once said there is no Republican or Democratic way of picking up the garbage. And he was right!"
Wherever I travel in the country — big cities and small, towns and suburban communities — entrepreneurship is hot. Community colleges, business schools and other post-secondary institutions are committing more class time to teaching the basics of starting a business. Local governments, nonprofits and for-profit industry trade groups offer plenty of free information and mentoring services to budding entrepreneurs. And these local initiatives are making an impact.
Personally, I wish Washington would get its act together. (Don't we all?). It's about time our political leaders wake up to the grassroots movement reimagining and rethinking the second half of life, where entrepreneurship will increasingly become the work choice of preference for retired boomers seeking both meaning and money.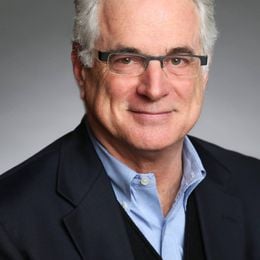 Chris Farrell
is senior economics contributor for American Public Media's Marketplace. An award-winning journalist, he is author
 of the books Purpose and a Paycheck:  Finding Meaning, Money and Happiness in the Second Half of Life and Unretirement: How Baby Boomers Are Changing the Way We Think About Work, Community, and The Good Life.
Read More