These Startups See Opportunities in Aging Well
Meet the finalists of the Aging Startup Challenge
Evin Ollinger went home for Christmas two years ago to visit his aging 84-year-old father. While there, he learned his dad hadn't paid the mortgage for three months. His father told his son he didn't keep up with financial details anymore. "I realized I needed to take charge of his financial life," says Ollinger.
Kimmey Hardesty is an experienced health care industry consultant but when her grandparents left a hospital after an incident, she struggled navigating the system of follow-up appointments, home health visits and other services for them. "Nothing seemed to really guide caregivers," Hardesty says.
Startup Business for Aging Well
Stories like these are common among adult children dealing with aging parents and grandparents. What's different is that Ollinger and Hardesty turned their travails into startup businesses targeted at the 65+ market, part of a booming, and very timely, subculture.
Their firms were among the six impressive finalists that just competed in the first-ever Aging Startup Challenge in Minneapolis, part of an ecology of health care startup competitions mushrooming around the country. This competition was sponsored by Stella (the health care brand for investments in innovative health ventures by Blue Cross and Blue Shield of Minnesota) and the local chapter of Aging 2.0 (a San Francisco-based organization that promotes entrepreneurship and innovation in the longevity market).
Says Tom Vanderheyden, president of diversified business at Stella: "A key area in our industry that is most underserved and most in need — nothing rises faster than the aging of the population."
The Aging Startup Challenge
The Aging Startup Challenge finals, which I attended, were held at TreeHouse Health, an innovation center on the edge of downtown Minneapolis. There was a genuine buzz in the crowded room, as entrepreneurs, investors, health care pros and others exchanged business cards and swapped stories. The rules were simple: Each founder or entrepreneur had six minutes to pitch his or her business, followed by four minutes of questions from judges in the enterprise and design side of the health care industry. The winner-take-all grand prize? A $25,000 check.
Listening to the presentations, it seemed every entrepreneur had been influenced by personal experiences with ailing parents and grandparents. The firms then talked with caregivers and elders to learn what kinds of products and services were truly needed and desired.
These were fledging ventures with results driven largely from small test markets. Their business models showed promise, but scaling up a business is always difficult, even before taking into account obstacles thrown in their way by doctors, traditional health care institutions and regulators tied to old ways of doing business.
Meet the 6 Finalists
Here's a brief sketch of each finalist:
Golden: Financial Care for Your Parents, headquartered in the San Francisco Bay Area. Its target market is adult children caregivers taking over their parent's finances after a health-related setback. The parents are typically living off a fixed income and Golden's approach is to help figure out ways to boost household income. Among its services: Golden helps gather a parent's finances in one place for online monitoring; identifies care payment options and potential government benefits; suggests ways to cut back on expenses; sets up a bill-paying calendar and offers other related services. The adult children do the legwork. Cost: $20 to $40 a month; free for older customers whose income is less than $22,877. The service has about 1,600 users in its test market; in April, it will be available to all Californians. A nationwide rollout is in the works for subsequent months. Last year. Golden won the AARP [email protected]+ award for financial technology.
Tending, headquartered in the San Francisco Bay Area. Hardesty and Meghan Tartel co-founded this online care coordination platform and concierge service for caregivers. Tending partners with hospitals, physician groups and insurers to offer care coordination; its average customer's age: 85. Tending is testing the product in southern California and its cost to consumers is $100 a month. Revenue also comes from charging hospitals, medical groups and insurers (in the hope of minimizing readmissions).
Daily Dental Care, based in Minneapolis. It's a prebiotic oral care lozenge for combating periodontal disease. Co-founder and research scientist Emily Stein started her talk noting that 70 percent of older Americans suffer from periodontal disease. Her company's nutritional supplement is currently sold on Amazon for $24.99 for a one-month supply (if you take three a day).
Iris Plans, based in Austin, Texas. It's a tech-enabled, advanced planning service focused on elders dealing with serious illnesses. Iris Plans uses health care pros to walk families through their future health care options; far-flung family members join the conversation through video. Partnerships with health care providers and health insurers pay for the service.
Reemo Health, based in Minneapolis. This three-year-old company offers a wearable watch that communicates health and wellness information to caregivers. The Reemo Health Smartwatch is currently sold through senior living communities. Its costs $100 upfront and has a $50 to $60 monthly subscription fee.
Wellth, based in Brooklyn, N.Y. Wellth taps into the insights of behavioral economics finance to help people manage chronic conditions. A health insurer loads $50 into an account and the customer gets reminded through a smartphone that it's time to take his or her medication. Otherwise, the person will lose $2 in the account. Wellth also loads in positive videos from loved ones to encourage following their health instructions.
The winner: Golden, for what the judges called the "creativity" of its approach.
Its founder, Ollinger, hopes more entrepreneurs will enter the market. "The next great challenge is how will 75 million baby boomers care for their senior parents," says Ollinger, a serial entrepreneur who recently turned 60.
Adds Vanderheyden: "We know there are lots of investment opportunities for innovation," he says. "And we can do better."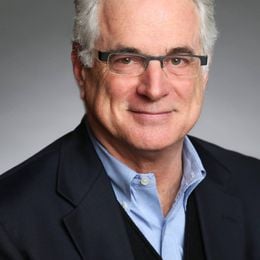 Chris Farrell
is senior economics contributor for American Public Media's Marketplace. An award-winning journalist, he is author
 of the books Purpose and a Paycheck:  Finding Meaning, Money and Happiness in the Second Half of Life and Unretirement: How Baby Boomers Are Changing the Way We Think About Work, Community, and The Good Life.
Read More