The State of U.S. Entrepreneurship: Not Great
A new report has gloomy news about small-business creation in America. Still, a spark of optimism can be seen.
The Kauffman Foundation, the world's largest foundation devoted to entrepreneurship, has just come out with its 2012 State of Entrepreneurship and found — well, that the state is fairly depressing.
"There's been a downturn in entrepreneurship over the past three years," says Benno C. Schmidt Jr., Kauffman's interim president and chief executive. Offering a peek into a study his foundation will release next month, Schmidt says that startup activity was down by 5 percent in 2011, compared with 2010.
Although small businesses are often described as the engine of U.S. job creation, the number of jobs created by startups less than five years old is declining, Schmidt says. In the 1990s, new companies opened their doors with seven and a half jobs, on average, but in 2011 they created just five jobs, on average, Schmidt says.
While the soft economy holds much of the blame for the state of entrepreneurship, the nonpartisan Kauffman Foundation says federal and state regulations are partly responsible, too.
Despite the foundation's gloomy report, one recent poll does suggest that entrepreneurs are becoming more optimistic.
Small-business owners plan to add more workers over the next 12 months than at any time since early 2008, according to a new Wells Fargo/Gallup Small Business Index poll. (Before you break out the champagne, it's worth noting that the small business owners say they're most likely to hire temporary workers, contract workers, or part-time employees, not full-time workers.)
If you're thinking about starting a business or have launched one recently, you might want to check out some of the Kauffman Foundation's free, useful aids for entrepreneurs at its website, willitbeyou.com (maybe you saw the ad for it during the Super Bowl). That site has links to local programs for starting a business; the Urban Entrepreneurship Partnership, which provides advice and assistance to minority entrepreneurs; and U.S.SourceLink, the nation's largest resource network for entrepreneurs.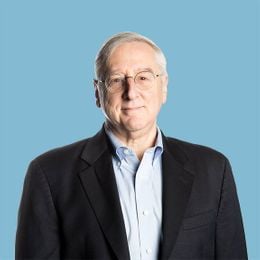 Richard Eisenberg
is the former Senior Web Editor of the Money & Security and Work & Purpose channels of Next Avenue and former Managing Editor for the site. He is the author of How to Avoid a Mid-Life Financial Crisis and has been a personal finance editor at Money, Yahoo, Good Housekeeping, and CBS MoneyWatch.
Read More