How to Stay Mentally and Physically Healthy as You Age
The key is being realistic about your goals
By

Acts Retirement-Life Communities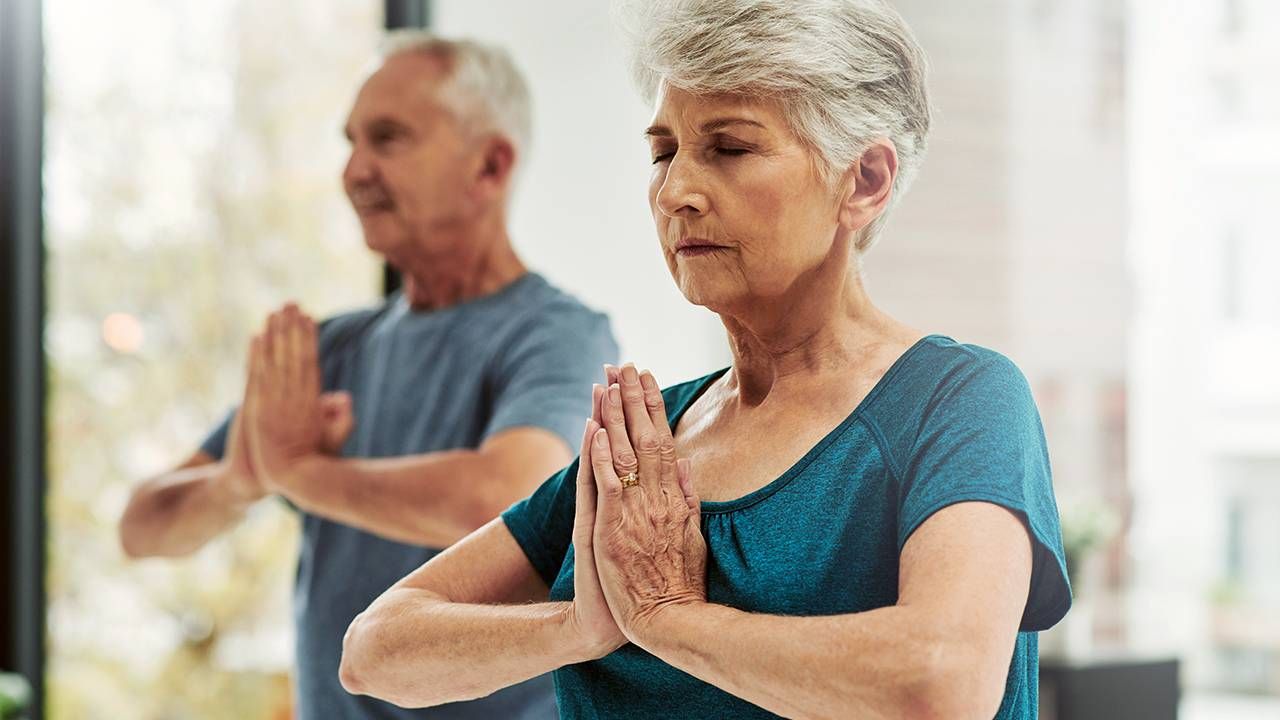 The New Year has come and gone, and with it, many of us have already begun to waver in our resolutions for the months ahead. Don't feel bad; it's human nature, after all. Sometimes we bite off more than we can chew, even though we have the best of intentions while doing so — such as trying to renew our commitment to better personal health.
Well, don't worry just yet. We're here to show you that just because you might not be sure where to go or what to do with that "I want to be more healthy" New Year's resolution doesn't mean you have to give up on it. In fact, there are so many ways to keep yourself focused and motivated to improve both your physical and mental health that you'll be feeling your best in no time.
So reset that resolution. Start anew. No time limit attached to it; just a better you. Read on for what you need to know.
Acknowledge Your Limitations
It's important to maintain both mental and physical fitness as you age. Not only does this keep you healthier for longer, but it increases your quality of life as well. That's why so many doctors recommend getting at least a minimum of 30 minutes of exercise at least five days a week to remain in good health.
At the same time, it's also important to be clear about your physical and mental abilities, especially since they change as you age. If you were able to run a 5k in your youth but now get winded walking up a flight of stairs, don't be too hard on yourself. And certainly don't try to return to the fitness levels you could maintain in your youth! Doing so could put yourself through serious strain that might lead to more harm than good.
Start Off With Realistic Goals
There's no easier way to set yourself up for failure at the beginning of a new year than by setting completely unrealistic goals. Having a resolution to get into better shape is great, but if you set goals that are impossible to achieve, you're just going to frustrate yourself when you inevitably don't make any progress toward them.
That's why your best bet, no matter what your goals might be, is to set ones that you can easily reach. Planning out a number of smaller, more accessible milestones that you can progress through while pursuing better health and fitness will give you an incredible sense of accomplishment that will keep you motivated to continue towards your end goal. Because here's the most important secret of staying fit: when you make something a habit, it begins to feel weird not to do it. Starting small, therefore, allows you to set simple patterns that become habits leading to skyrocketing past your goals.
Pace Yourself
Just as crucial as setting realistic goals is setting a pace for achieving those goals that's equally realistic. If you decide you're going to blast through your exercise or fitness milestones too quickly, there's a chance you might not be able to meet them without risking accident or injury. This chance is compounded even more if you attempt to push yourself farther than you can handle.
Your enthusiasm for getting things done is admirable, but better health and fitness is a marathon, not a sprint. Remember to acknowledge your limitations and to give yourself the time you need to grow stronger, better and faster, at a gradual pace that won't risk your health or safety.
Don't Forget Your Mental Conditioning
Keeping our bodies healthy and fit as we age is great, but don't forget that we're more than muscle and bone. After all, mental conditioning is just as important as physical conditioning. It might even be more important as we continue to get older, since age-related cognitive decline is something many of us worry about, regardless of our physical fitness.
Thankfully, there are dozens of ways to keep your mind sharp, and they usually don't require the same physical exertion as going for a jog or lifting weights. You can keep your mind in great shape. From reading novels and doing crossword puzzles to playing chess or other games that require strategic and tactical thinking, you can choose your favorite pastime to hone your cognitive skills. Even a deep conversation with a good friend can help you tone that gray matter.
Seek Mind-Body Balance
One more component of keeping fit is finding your emotional center. Establishing a healthy mind-body balance will help you appreciate everything in your life much more fully and completely. This process involves not just working on your physical and mental capabilities, but also fulfilling your emotional or even spiritual needs.
Striking this balance can be as simple as taking some time every day to meditate quietly and appreciate the things around you. You can combine this with physical fitness through low-impact practices like tai chi or yoga. Or you can turn to religious or spiritual practices like worship or prayer. In the end, the type of action you take is less important than taking action in the first place.
Harness Your Health and Fitness in the New Year
Every trip around the sun is a gift that's worth celebrating. Whether you've resolved to ring in the New Year by getting more physically fit, mentally aware, spiritually enlightened or any combination of the three, you're already ahead of the game. Keep the tips here in mind and it won't be long until you'll feel the positive effects. There's no fountain of youth, but improving your health and fitness can make it feel like years have melted away.
In these uncertain times, Acts Retirement-Life Communities is here to help. There is hope on the horizon and it's time to start planning your future. Don't put your life on hold. There are plenty of ways to stay safe while working towards the next exciting chapter in your life. You can conduct research, plan for your financial future, explore virtual tours and community floor plans, and talk to retirement experts all from the comfort and safety of your home. For more information on retirement or how to plan your next chapter, read these articles by Acts Retirement-Life Communities: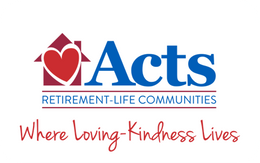 By

Acts Retirement-Life Communities
Acts Retirement-Life Communities is the largest not-for-profit owner, operator and developer of continuing care retirement communities in the United States. Headquartered in suburban Philadelphia, Acts has a family of 23 retirement communities that serve approximately 8,500 residents and employ 6,200 in Pennsylvania, Delaware, Maryland, North and South Carolina, Georgia, Alabama and Florida. For more information about Acts visit actsretirement.org.