Mentor Like Stephen Sondheim
The late composer and lyricist offers important life lessons on passing on what we know
When brilliant and unconventional composer/lyricist Stephen Sondheim, then 52, first considered collaborating with the 33-year-old James Lapine, he put the younger theater writer and director at ease by recalling his own experience being dismissed and ignored.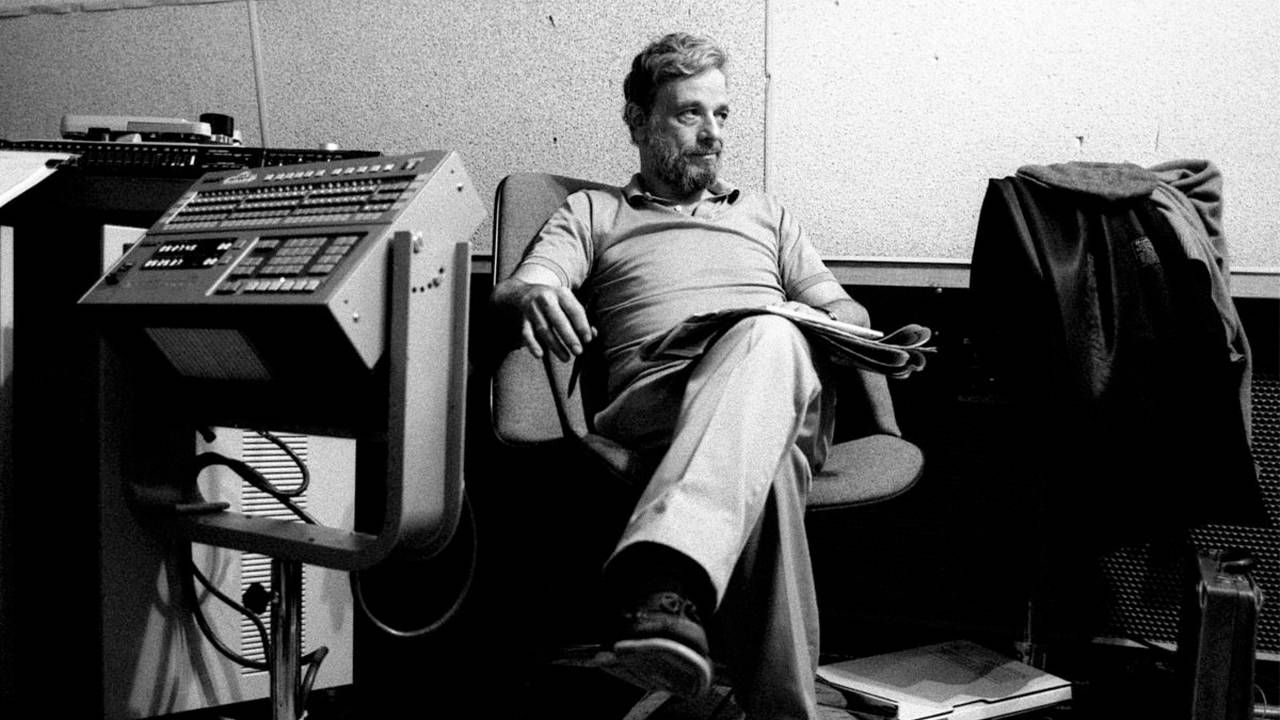 "The first time I ever got a good review I was forty years old, on my sixth show, 'Company,'" Sondheim said in Lapine's new book, "Putting It Together: How Stephen Sondheim and I Created 'Sunday In the Park With George.'"
As a teenager, Sondheim was taught and guided by Oscar Hammerstein II, the lyricist of musical theater classics "Oklahoma," "Carousel" and "The Sound of Music."
Over his long and illustrious career that included writing lyrics, music or both from shows ranging from "West Side Story" to "Sweeney Todd" to "Follies" to "A Funny Thing Happened on the Way to the Forum" to "Gypsy," Sondheim mentored untold numbers of young performers, directors and theater makers in ways that many in midlife can emulate using their own expertise.
When he died in late November 2021 at 91, many learned for the first time how much Sondheim encouraged promising hopefuls with kindness and constructive criticism.
A Passion for Mentoring
He loved teaching and said in an interview that "any kind of communication is a form of teaching."
As a teenager, Sondheim was taught and guided by Oscar Hammerstein II, the lyricist of musical theater classics "Oklahoma," "Carousel" and "The Sound of Music." Hammerstein told Sondheim to write what he felt, not to copy anyone else, which is exactly what the 8-time Tony Award, 8-time Grammy Award and Pulitzer Prize winner did.
In her December 8, 2021 LinkedIn post, "Mentoring, Sondheim Style," Marci Alboher — whose Encore.org nonprofit fosters mentorship of young people —  gathered multiple examples of how Sondheim mentored theater people from "Hamilton"'s Lin Manuel Miranda and award-winning playwright Lynn Nottage to many unknowns.
There were encouraging notes on his letterhead, local productions he went out of his way to see and praise and voice messages — like the one he left for Jonathan Larson, the young composer of "Rent," when he was depressed (that moment is part of the new film about Larson, "Tick, Tick Boom").
Alboher told me she was not a particular Sondheim fan, but that his words spoke to her as an adult with no children. He seemed, she said, to open a door about how to be the best mentor and aunt she could be.
There are lessons from Sondheim's mentorship if we are open to them. The most important: teach younger people what you've learned to help them grow and avoid mistakes.
Search YouTube and you'll find wonderful clips of Sondheim patiently explaining why great lyrics are not just words set to music. As Sondheim wrote in his book "Finishing the Hat" — "lyrics are not written to be read but to be sung….In theatrical fact, it is usually the plainer and flatter lyric that soars poetically when infused with music."
Teach Them and Children Will Listen
Take his "Company" classic song "Being Alive," a cri de coeur, anguish the audience can identify with. Listen to the words and you'll realize that Sondheim is saying being alive means we have to accept the pain that comes with sharing a life:
Someone to hold you too close
Someone to hurt you too deep….
Someone to crowd you with love
Someone to force you to care
Someone to make you come through
Who'll always be there
As frightened as you
Of being alive
Being alive
Perhaps the best example of putting Sondheim's mentoring to music is in his show "Into the Woods" and its finale combining the songs "No One Is Alone" with "Children Will Listen." It is an extraordinary call to all of us to be careful about what we do and say, because younger people will take their cues from us:
Careful the things you say
Children will listen…
Children will look to you for which way to turn
To learn what to be
Careful before you say, listen to me.
Children will listen….
Careful the spell you cast
Not just on children
Sometimes the spell may last
Past what you can see,
And turn against you.
Careful the tale you tell
That is the spell,
Children will listen.