Stepping Stones Reveal a Path into Italy's Dark History
Markers in cities including Rome and Milan commemorate victims of the Nazi-Fascist forces
I had passed the building at #9 Piazza Santo Spirito in Florence, Italy, many times. I'd even been inside when my father stayed at a pensione on the top floor for a visit during my ex-pat days. It's across the piazza from the church that provides the square's name. But I'd never before stood in front of the palazzo's huge wooden door studying the cobblestones out front.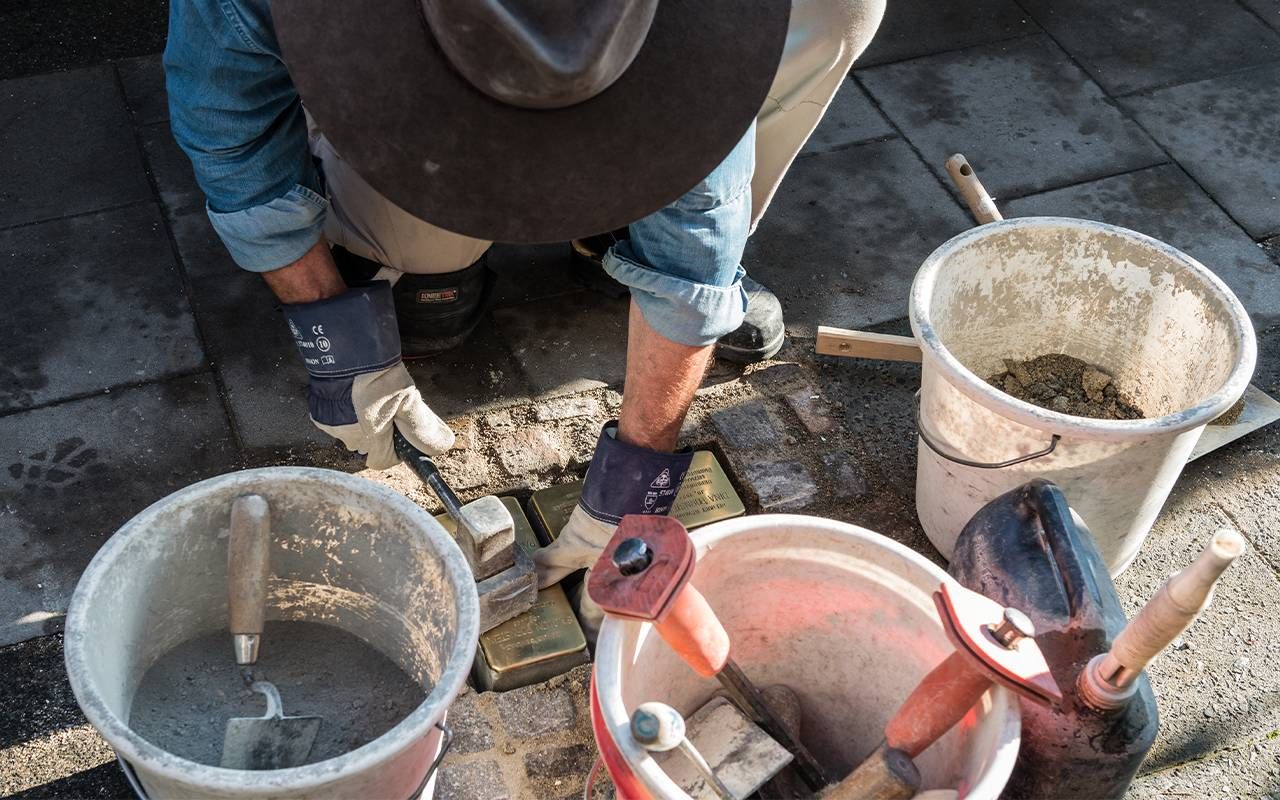 I wanted to give one cobblestone in particular the attention I would lend an important museum exhibit or the grave of a historical figure. Because in many ways, it was both.
The idea is that the stone visually trips a passerby, forcing him or her to stop and understand a bit of the tragic history that happened in that very spot.
The stone is part of an ambitious yet grassroots, multilingual, European history project that aims to commemorate victims of the Nazi-Fascist forces. In Italy, these copper-plated stepping stones embedded into the streets are called pietre d'inciampo; they mark former homes or arrest locations and they are designed to pique the curiosity — or possibly prick the conscience — of people passing by.
You can find them not only in Florence, but also Rome, Milan, Bologna, Venice and Siena. There are also stones in other countries beyond Italy; the first were installed in Germany in the 1990s as part of a historical memory project created by German artist Gunter Demnig.
During a recent trip to Italy, I made a project out of visiting as many pietre d'inciampo as I could in three of Italy's largest cities: Rome, Milan and Florence. I was drawn to the stones as a literary translator who's studying the work of Holocaust survivors.
The Meaning Behind the Paving Stones
The paving stones are so named because the Italian verb "inciampare" means to stumble or trip over something (and the word "pietre" means stones). Similarly, in Germany, where the initiative began, they are called stolpersteine, which means roughly the same thing. The idea is that the stone visually trips a passerby, forcing him or her to stop and understand a bit of the tragic history that happened in that very spot.
"The stones allow us to stumble into the story of someone who was deported," said Lorenzo Tombelli, president of the Florence chapter of Italy's National Association of the Ex-Deported, one of the groups involved with the stone project, in an interview.
The stone that I visited in Piazza Santo Spirito, a lively square that's home to a produce market and bustling restaurants, honors Rudolf Levy, who was deported to Auschwitz in 1943.I took a picture of the stone, then looked around. It's not far from an apartment I once rented with two Italian women in the late 1990s — shortly after Demnig began the installation in Germany but before the stones arrived in Italy.
In Milan, there are stones near Da Vinci's "Last Supper" that are dedicated to the Segres, a prominent Jewish family well-known in Italy through one of its survivors, Liliana Segre, now a Senator in the Italian parliament.
I also visited a stone by the Duomo in Via dei Pucci, which commemorates the deportation of Nathan Cassuto, Florence's head rabbi. He was arrested while leaving a meeting on that very spot with local Catholic officials who were working with Cassuto to save Florentine Jews, according to Tombelli.
And in Rome, I made a trek to two stones just outside Piazza del Popolo at the edge of the Borghese Gardens; I would later learn through online research that the 39-year-old woman to whom one of the stones was dedicated, Elena Camerino, was born in Venice and deported along with her husband, Riccardo Luzzatto.
In Milan, there are stones near Da Vinci's "Last Supper" that are dedicated to the Segres, a prominent Jewish family well-known in Italy through one of its survivors, Liliana Segre, now a Senator in the Italian parliament.
Looking Up, Looking Down
Tourists in Italy are often looking up -— at the church spires, the bell towers or even just the unbelievably sunny skies. But as more stones are installed, there's increasingly something to see if they look down, and it's tied to an episode in Italy's history that's all but glossed over in guide books and most travel reporting: the Italian chapter of the Holocaust.
Jews have lived in Italy for 2,000 years. And while one of the foremost chroniclers of the Holocaust was the Italian chemist Primo Levi, author of the memoir "If This is A Man" (also known as "Survival in Auschwitz"), Italy's role in persecuting Jews and deporting them to death camps is not always prominent in retelling World War II history. Historians point to various reasons — the absence of large concentration camps, a small Jewish population and a much lower death toll in Italy, among them.
Nonetheless, the Italian government pursued some of the same racial discrimination policies as Germany. In 1938, Italian elected officials enacted the so-called racial laws that barred Italian Jews from many of the spheres of public life they had enjoyed for ages, including teaching posts, university admission and business ownership.
Various groups have banded together in Italy to sponsor the stone project, including local Jewish communities, the National Association of the Ex-Deported (in Italy, known by the acronym ANED), and the National Cinema Archives for the Resistance.
Stones Commemorate the Persecuted
The stones, which Italy began installing in Rome in 2010, are dedicated to Jews who were targeted by the Nazis and Fascist forces as well as political prisoners, Roma, gay people and members of other persecuted groups. As I learned during my stops to visit the pietre, the square stone blocks list the victims' names, birth dates and the dates they were arrested. They also include their fatal destinations — Auschwitz or Bergen Belsen or another Nazi concentration camp — and the dates that they died, if known. What's more, many of the Italian stones use a form of the word "assassinato," which means murdered.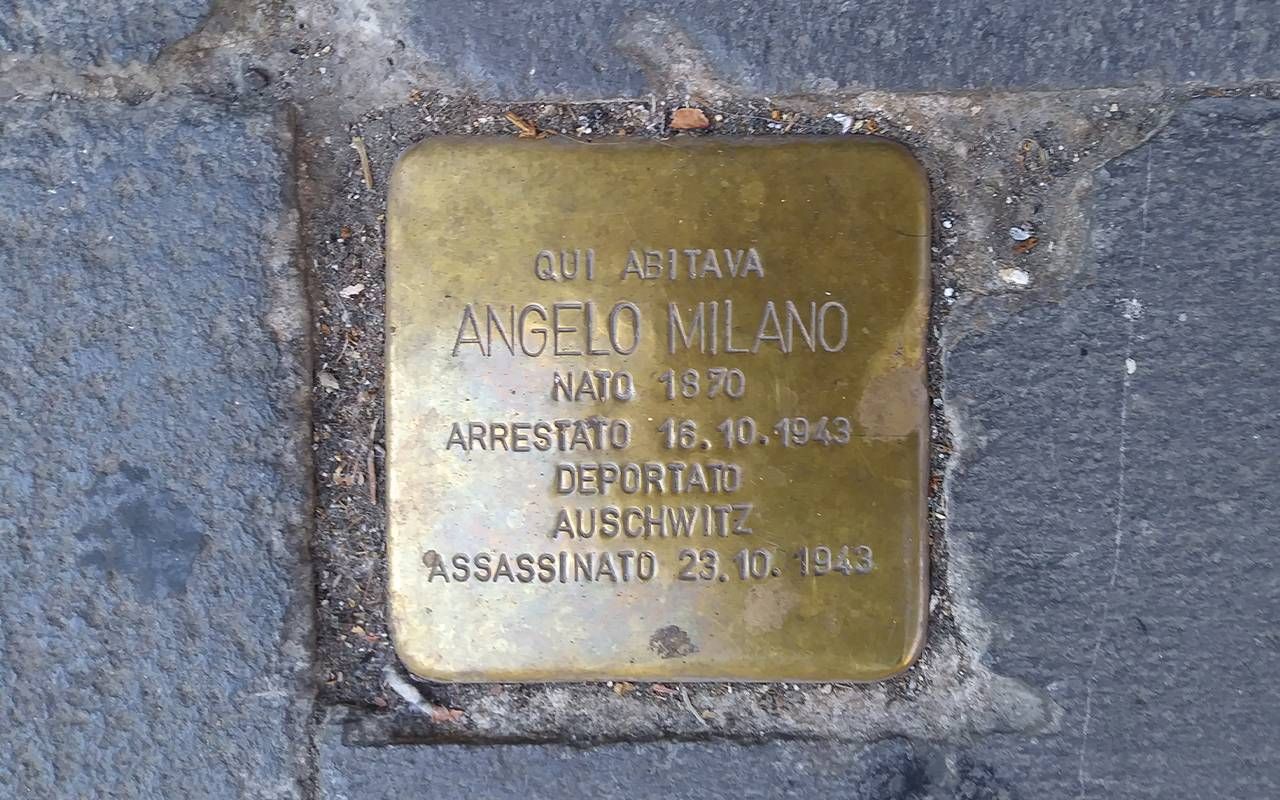 "Some people think the stones are dedicated only to Jews but that's not true," said Marco Steiner, a key member of the committee behind Milan's memorial stones, in an interview in Italian in March. "It's for everyone who was killed by Nazifascisti forces. Political deportation was also very important."
He added, "And they were assassinati. That word is important."
There are now about 100,000 stepping stones in 25 countries, Demnig said in an email, adding he could never have imagined such interest in the project.
Family members, descendants and school groups, among others, petition Demnig to create stones and in many Italian cities, new stones are installed each year shortly before the annual International Holocaust Remembrance Day, on Jan. 27, which is widely commemorated in Italy and other European countries.
In Milan, 171 have been installed. Steiner says in total 2,000 stones should be laid in Milan to honor all of the Milanesi who were deported and never returned.
"That's the definition for us of who merits a stone: any person who was taken away by the Nazifascisti forces and never returned," Steiner said.
Stones 'Open' Night and Day
Visits to the stones are easy to incorporate into an existing itinerary since they don't require tickets or reservations and remain "open" night and day. During my trip, I pursued two strategies to visit them. In Rome and Milan, I folded visits to the stones into existing sightseeing plans.
"That's the definition for us of who merits a stone: any person who was taken away by the Nazifascisti forces and never returned."
For example, I wanted to visit the Piazza del Popolo, a large, majestic square whose northern end is capped by stone steps that lead to the large public Borghese Gardens. So just outside the gates to the piazza, I sought out the stones for Camerino and her husband en route to the garden from my Airbnb rental. In Florence, which is much smaller, I ticked off visits to a few stones over the course of one morning's walk.
The stones are meant to both provide a measure of the recognition each victim deserves and also act as a spur for the average person to learn more. Cities publish maps and also biographical information online, mainly in Italian (the web pages, however, include addresses that are easy to follow once you've mastered the way addresses are formatted in Italy; the stone in Florence dedicated to Rabbi Cassuto, for example, is at Via dei Pucci, 2. The word for road comes first in the address and the street number comes last in Italian).
For loved ones who are often on hand at the stone installations, the moment is somber but also marked by relief and celebration, Tombelli said, because it represents at long last a resting place for the departed.
"It's like a tiny candle that has been lit and which can never go out," he said.
Paolo Dina, who was instrumental in bringing the stones to the city of Venice, agrees. Through the stones, he said a bit of history is recovered and the person's memory is revived.
"It's a walk that guarantees the person is remembered," Dina said in an interview in Italian.
Bringing People Closer to History
Venice was one of the first cities in Italy to install the stones. Many there are located in the historic Jewish ghetto, a quarter that remains the traditional center of the local community for Jews.
Stones are "adopted" in Venice so they will be cared for and safeguarded (in some cities, the stones have been illegally removed). Dina says residents often even place flowers and notes in the tiny spaces surrounding the stones to pay homage.
"It's like a tiny candle that has been lit and which can never go out."
"The stones bring people closer to history," said Dina who is a member of Venice's Jewish community.
And it's often a hidden history, invisible even to someone who regularly passes by.
In the case of the stone for Rudolf Levy in Piazza Santo Spirito in Florence, I find myself mesmerized by the notion that I retraced his steps countless times without knowing it. Not just to visit my father during his trip, but on my way to Borgo Antico, a popular restaurant in the square, or after mass at Santo Spirito church. In the immediate years after college, when I lived on and off in that old quarter of the city, it was where an Australian artist friend painted my portrait, and where I fell in love.
Without the stone as a place marker, I wouldn't know it's also where Levy, who was a German painter according to a short biography assembled by the city of Florence, sought refuge after fleeing the Nazis in his native land. For a while, he had to move from city to city, and when he landed in Florence, he stayed at the Pensione Bandini — the same small hotel that hosted my father decades later.
In Italy, work on the stones continues. New ones were installed in early March in Milan, and organizers are soliciting requests for additional stones for future years. Similarly, in Florence, Tombelli says they hope to install about 20 new stones each year. In late March, Demnig was headed to southern Germany to lay new stones there, he said in German in response to questions sent by a reporter. His team continues to make all of the stones and he can hardly keep up with the demand so he's asked cities to pause plans for new stones while he catches up.
It's likely he will be busy for years to come as the stones offer such a trenchant history lesson. These tiny memorials can be visited no matter the time of year one might tour Italy because collective grief knows no season. And they have the potential to spark pilgrimages because of the question Demnig says the project poses about Germany – but not only: "How could this happen in the country of poets and thinkers?"
For the descendants of those targeted by the Nazis and the Fascists, laying the stones offers something nothing else can do.
"We bring home the person who was lost," Steiner in Milan said.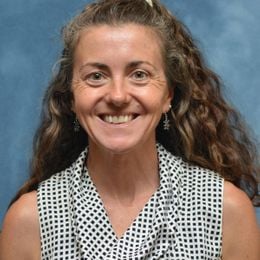 Jeanne Bonner
is a writer, editor and literary translator. She often teaches Italian to undergrads in Connecticut. She was a 2022 NEA Literature Fellow in Translation, who is translating the short stories of Edith Bruck, a transnational Italian author who survived the Holocaust. Her essays and reporting have been published by The New York Times, CNN, the Boston Globe and NPR. She blogs about her favorite Italian pastry – the ciambellina – and other passions at https://ciambellina.blogspot.com.
Read More