The Stigma of Mental Illness in Small Towns
Many older adults in rural areas forgo treatment
(Editor's note: This story is part of a special report for The John A. Hartford Foundation.)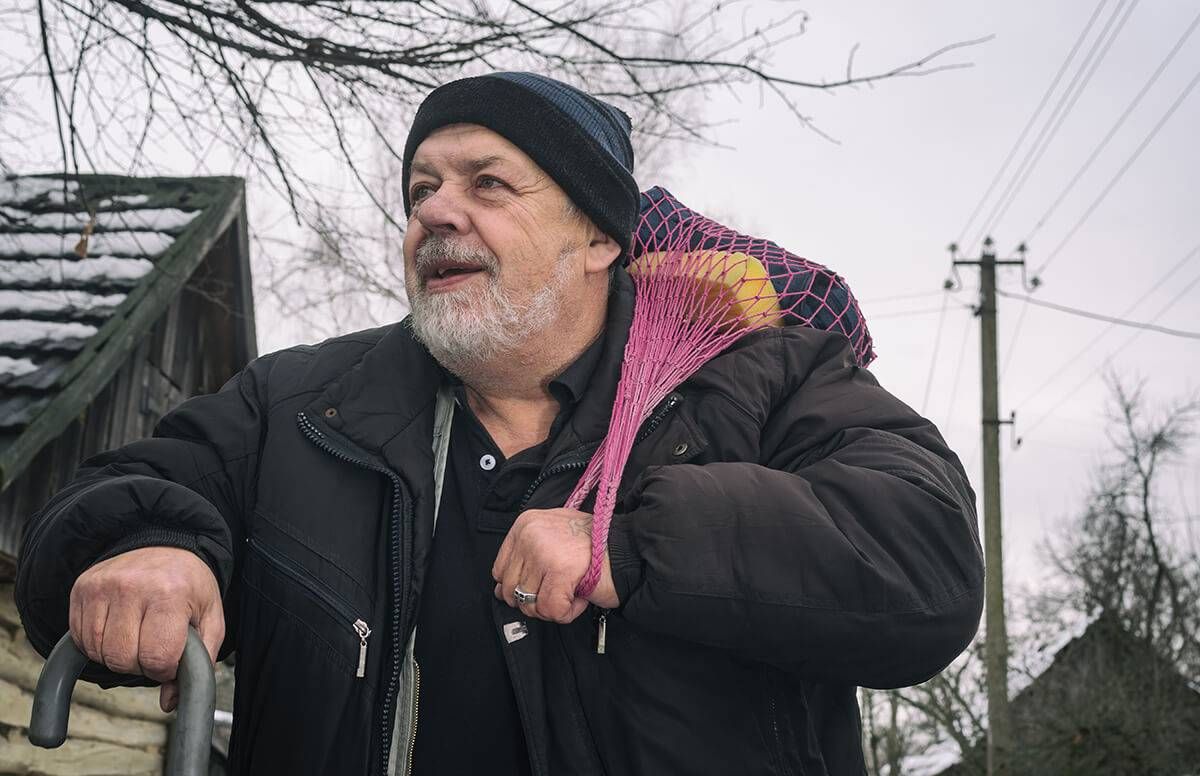 Mental illnesses such as anxiety and depression are common among older adults in rural areas, affecting 10 to 25 percent of that population. But many of those people with them suffer in silence rather than seeking treatment.
Researchers at Wake Forest School of Medicine wanted to know why, so they questioned 478 adults aged 60 and older in rural North Carolina. The most common barrier to treatment, according to their study? The belief that "I should not need help." Other commonly cited barriers: not knowing where to go, distance, mistrust of counselors or therapists, "not wanting to talk with a stranger about private matters" and stigma.
Stigma — the sense that something is shameful — may be felt more acutely in small rural towns because of the relative lack of anonymity there.
"We as a society have a hard time asking for help, so it's hard enough to ask for help [without feeling] that everybody's going to know it," said Dennis Mohatt, vice president of the behavioral mental health program at the Western Interstate Commission for Higher Education (WICHE) and director of the WICHE Center for Rural Mental Health Research.
"Your neighbors don't have a clue in a city if you're going to go get some help. But everybody [in a small town] will know if your pickup truck is parked outside of the mental health provider's office," Mohatt said.
Nobody Wants to Be in 'That Club'
Our negative opinions about those who struggle with mental illness are reflected in our language, experts said. President Donald Trump called the shooter in the Feb. 14 Parkland, Fla., school killings a "savage sicko" who in the past would have been placed in an institution. The shooter, Nikolas Cruz, reportedly was diagnosed with depression and other disorders.
"That makes people fearful — you don't want to be in that club, right?" Mohatt said.
Adding to that for older adults is the stigma around aging itself, said Eve Byrd, director of the mental health program of the Carter Center.
"They're doing their best to remain active and relevant and, with physical conditions and possibly some cognitive [conditions], are constantly fighting that stigma," said Byrd, a former nurse practitioner in geriatric psychiatry. "Should they experience symptoms of a mental illness, such as depression or anxiety, they often feel that supports the greater notion that all older people somehow have less value or are less capable."
It also contributes to the belief that there's no use in seeking solutions, Byrd said. But "mental illnesses in older people are treatable… with supports, people can live happy, healthy, productive lives — and that includes older adults."
Shortage of Mental Health Pros in Rural Areas

A discussion of stigma associated with seeing a mental health professional assumes "that there is somebody to go to to begin with," said Paul Mackie, a social work professor at Minnesota State University, Mankato.
"Too often, when you can even find services, they're going to be limited," he said.
Mohatt agreed. "The likelihood that there is a mental health professional in your rural community or even a nearby rural community that has been specifically trained to treat older adults is slim to none," he said.
Most mental health providers are generalists, Mohatt said.
"You wouldn't go to a cardiologist for open heart surgery who had not been specifically trained in doing that procedure, but we've got a lot of mental health practitioners out there treating populations of people, whether it's children or older adults, that have had no real training," he added. "They may have gone to a weekend seminar at a Holiday Inn, but they have not gone through a specific academic program to prepare them."
Access to telehealth appointments, in which patients can have a video therapy session with a medical professional elsewhere, can help. But finding a mental health provider who isn't already booked solid is a challenge, too, Mohatt said.
The Stigma of Mental Illness for Older Adults

A 2014 study of 129 older adults in three counties of the southeastern United States found significant differences between the stigma about seeking help for mental conditions felt by those in isolated rural areas compared to urban dwellers.
"We often stigmatize what we don't know," said Lisa Curtin, a professor of psychology at Appalachian State University and, with Hannah Stewart and John Paul Jameson, an author of the study.
"Some of our older adults were raised in a very different time period, when people didn't talk about mental illness," she said. "If somebody was suffering from depression or psychosis, people didn't talk about it as depression or psychosis. They didn't even have that kind of language."
Many older rural residents with mental illness associate seeking help with a sign of weakness or an inability to be self-reliant, she said.
A small study of rural veterans, half of whom were in their 60s, found that barriers to seeking mental health treatment included "the importance rural veterans place on independence and self-reliance." The veterans also cited "an emphasis on stoicism" and concern about stigma as getting in the way of their seeking help.
Solving the Issues of Access and Stigma
Mackie said the answer to a lack of practitioners for older adults in rural areas lies partly in getting students interested in the field.
"If we don't start doing a better job of preparing rural practitioners, then we're not going to get rural practitioners," he noted. Mackie's research has shown that potential future rural mental health professionals are most likely going to be young people who grew up in small towns: half say they would not want to go back to "the farm," but half are open to it — compared with only 10 percent of students from urban areas.
To combat a sense of stigma, older adults need to see images of people like them in public health campaigns on mental illness, Mohatt said.
"Seeing [material] that's got middle-aged people or young people and their problems — that's not psychologically accessible to them; it doesn't apply to them," he said. Neither would sending public service messages through Twitter. A better approach, said Mohatt, would be "having a talk at the local Rotary club or having a public information ad campaign that's on local radio and local TV and pamphlets in the doctor's office that people can read and take with them."
Byrd, of the Carter Center, said that individuals experiencing anxiety or depression are less likely to reach out for help because of the nature of the illness. But if the need is evident, community support can work wonders.
Just as when a neighbor is diagnosed with cancer or breaks her hip, "the community could rally, visit, bring meals, help with transportation, all of these things," Byrd said.
She also believes we need to tell more positive stories about mental illness, "not just the gloom and doom, but the stories of recovery, the stories of getting the supports and the care and the treatments that are needed, and what the outcomes are of those stories."
If you or a loved one is in distress, call the National Suicide Prevention Lifeline at 1-800-273-8255.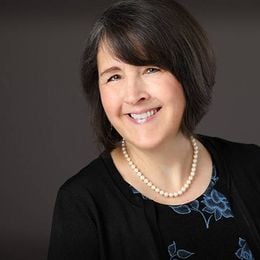 Emily Gurnon
is the former Senior Content Editor covering health and caregiving for Next Avenue. Her stories include a series of articles on guardianship abuse that was funded by the Journalists in Aging Fellows Program. She previously spent 20 years as an award-winning newspaper reporter in the San Francisco Bay Area and St. Paul. Reach her through her website.
Read More

By

The John A. Hartford Foundation
The John A. Hartford Foundation is a private, nonpartisan, national philanthropy dedicated to improving the care of older adults. The leader in the field of aging and health, the Foundation has three priority areas: creating age-friendly health systems, supporting family caregivers, and improving serious illness and end-of-life care.