What to Do After a Stock Market Crash
10 suggestions from the author known as 'America's Wealth Mentor'
(This article is excerpted from the new book You're Already a Wealth Heiress! Now Think and Act Like One: 6 Practical Steps to Make It a Reality Now.)
Stock market crashes and pullbacks can seem frightening. But you are actually worse off in your 401(k) or your Individual Retirement Account by not investing in stocks than you are if there is a pullback or crash.
Why? Because wealth is about investing. And to do that, you have to take risk and invest. That said, let me offer 10 suggestions on what to do and what not to do after a significant market decline:
1. Do nothing. Selling stocks after a crash is the worst thing you can do. Do not do it! Do not sell! Most of the time, the stock market will at least have a strong move upward after the crash. That is called a dead-cat bounce. So wait for the move up if you are considering selling.
My advice is to not sell even after the dead-cat bounce. It may take a few months or a few years, but the stock market has always recovered eventually and then gone higher. It likely will next time, too.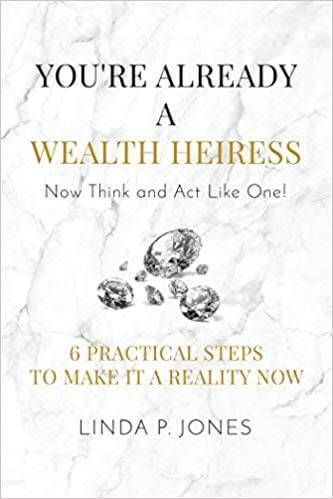 2. Do not panic. Don't call your broker and say, "Get me out! I do not care if I've lost money, just get me out!" Many inexperienced investors speak those very words right at the very bottom, before the big dead-cat bounce comes. What you have done then is locked in your losses.
3. Resist the urge to sell. Under all conditions, resist the urge to sell. You will only do yourself serious harm if you sell. Accept that pullbacks and crashes are part of stock market investing. Expect it. Embrace it. Relax and know it won't last forever, no matter what the pundits are saying and how many Chicken Littles appear on CNBC saying the world is ending.
Remember, the stock market is made up of businesses and businesses sell things to people. When you wake up tomorrow, you will still have to eat, work, drive and buy things, and so will everyone else. You may change your spending priorities depending on how well the economy is doing, but you still will spend money. Therefore, companies will still be in business tomorrow even if their stock price is a lot lower today.
4. Consider buying. Stocks are on sale. Before a pullback or crash, stocks were a lot more expensive than they are after one, so decide if you want to buy once the market drops.
Think about the products and services you spend your money on. They may be a place to start looking for potential investments. What are the trends today that will continue for years? For example, are health care companies something that could have strong sales for years to come? Perhaps they are worthy of further investment research. For instance, are they undervalued or overvalued? What is their earnings growth rate? Is it sustainable? Is it steady? What is their relative strength compared to their competitors? Are insiders buying? These are just a few things to consider before investing.
5. Consider rebalancing your portfolio. After a crash or pullback, take a look at your portfolio and see if you are positioned as well as possible. Think about what percentage you have in large-cap stocks (shares with market capitalization over $10 billion; capitalization is a company's stock price times the number of shares), mid-caps ($2 billion to $10 billion in capitalization), small caps (capitalization of under $2 billion), bonds, international stocks, emerging market stocks, real estate, precious metals and other mutual funds or Exchange-Traded Funds (ETFs).
Perhaps you have too much in large company stocks and want to add in smaller companies that are strong growers in a niche and can navigate tough waters in a recession better — like a speedboat versus a cruise ship.
6. Check your fear level. Fear does nothing for an investor but cause you to freeze. So if you are feeling fearful, start doing some research that will make you feel more empowered. Go buy an Investor's Business Daily and read it. See what experts are saying and look at the charts of the market leaders. It is an inexpensive way to do professional research.
7. Check your 401(k). Go online and check out what your 401(k) is invested in. It may hold stocks of large companies that pay dividends and those might be a good buy because you get the dividend plus stock appreciation. Together, that can provide a good return and compounding rate.
8. Get your stocks shopping list together. Think about which stocks you've wanted to own the last few years. This might be the time to buy some for a bargain price, if they are still expected to have strong sales and growth.
9. Consider investing in an ETF specializing in dividend-paying stocks. I've already mentioned why dividend-paying stocks can be a good idea. There is an ETF that invests in a minimum of 40 companies with rising dividends for the last 25 years. It is called Dividend Aristocrats. You might want to add it to your portfolio to own solid companies with good track records of paying dividends.
10. Think about buying what are known as defensive, consumer-staple–oriented companies. The person finance site Investopedia defines consumer staples as "goods that people are unable or unwilling to cut out of their budgets regardless of their financial situation." Consumer-staples stocks are considered non-cyclical, meaning they are always in demand, regardless of how the economy is faring. Think about adding defensive companies to your portfolio — things people routinely spend money on, like cigarettes, liquor, pharmaceuticals, groceries, gasoline, snacks, soft drinks, fast food and cosmetics.