The Stories of Hemingway
A new PBS documentary by Ken Burns and Lynn Novick examines the life and work of the American literary icon
Ernest Hemingway was a complicated man, and a straightforward writer. With more than 20 books — novels, short stories and nonfiction — in his canon, some published after his death in 1961, Hemingway has become an icon, adored (or disliked) by readers worldwide, admired by (or confounding to) a multitude of authors and writers.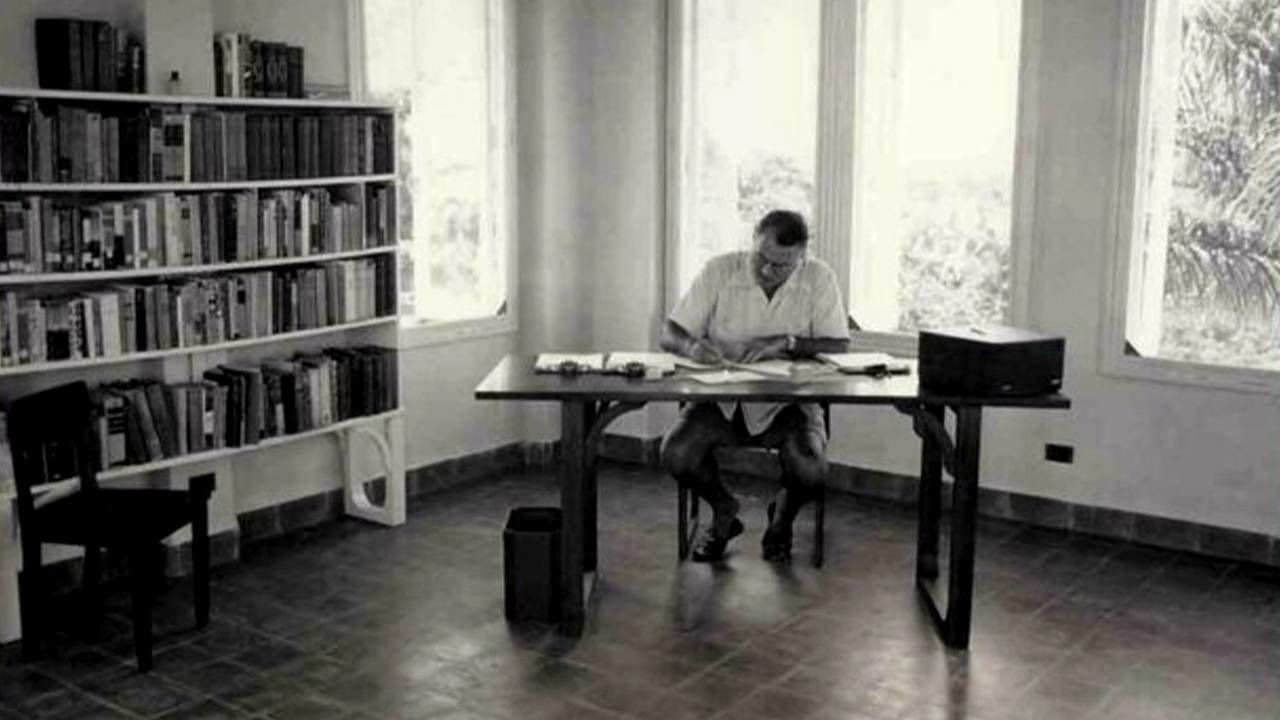 In the new three-part, six-hour documentary by Ken Burns and Lynn Novick, "Hemingway," streaming now in full, the filmmakers offer a warts and all look at their multi-faceted subject.
Hemingway had a difficult relationship with his family (his father died by suicide when Hemingway was a young man), he was married four times, had three sons, battled mental illness and the repercussions from several head injuries throughout his life and died by suicide in Idaho at the age of 61.
In a nine-part online series titled "Conversations on Hemingway," which took place in the weeks prior to the premiere of the film (all episodes are archived here), Burns and Novick were joined by several noted authors (Joyce Carol Oates, Abraham Verghese, Francine Prose, Mary Karr and Tobias Wolff, to name a few) as well as Hemingway scholars such as Verna Kale, Marc Dudley and Edward Mendelson.
Over the course of the conversation series, several aspects of Hemingway's life were discussed, including his relationship to women; his childhood; his fondness for the natural world, the sea and Cuba (where he lived on and off for 30 years); his wartime experience and his roles first as a journalist and then an author.
Burns says, "We were not prepared for how complex this story was going to be."
According to Burns, this project began more than six years ago, although the idea of a Hemingway film had been in discussion for several years. And as Burns admits, subjecting Hemingway and his legacy to scrutiny forced a clear-eyed look at the criticisms about sexism, toxic masculinity, and misogyny in his work.
"You're still blown away by the power of the art, but horrified by some of the actions," Burns said in the conversation titled "Hemingway, Gender and Identity." "You also have, or make room for, a kind of compassion for the complexity of the person."
In another conversation, Burns says, "We were not prepared for how complex this story was going to be."
Hemingway as Writer
An examination of Hemingway's writing style is a significant component of these discussions as the writers acknowledge the resounding impact of Hemingway's work on future generations. Burns refers to Hemingway's use of language as "spare," while Novick says "the way he used words is just such a part of us now."
"It's hard to imagine a writer today who hasn't been in some way influenced by him," says Wolff, a short-story writer and author of the memoir "This Boy's Life," in the conversation, "Hemingway The Author."
"It's like he changed all the furniture in the room, right?" Wolff continues. "We can kind of sit on the armchair, or on the arm…"
As Verghese (author of the novel "Cutting for Stone") observes during the same conversation, what Hemingway, who was an extremely disciplined writer, may have made look easy was anything but.
"This is really hard work. You have to apply yourself every day," he says, recalling a scene in "A Moveable Feast" as Hemingway seems to question himself while looking over the rooftops of Paris, where he lived for a few years with his first wife, Hadley. 
"All you have to do is write one true sentence. Write the truest sentence that you know."
Hemingway writes: "'Do not worry. You have always written before and you will write now.'" The sentence that follows is one of Hemingway's most-often quoted comments about writing: "All you have to do is write one true sentence. Write the truest sentence that you know.'"
In the conversation about Hemingway and women, Joyce Carol Oates (author of more than 100 books and winner of five National Book Awards), who first read Hemingway at 15 and acknowledged his "profound influence" on her, observes, "He spoke about his art being the art of selectivity. There's just a little portion, like the tip of an iceberg, and we have to infer what is beneath that."
A Comprehensive Look at Hemingway's Life
The three episodes of "Hemingway" are very comprehensive, covering his entire life.
The first, called "The Writer" (1899-1929) focuses on his childhood in Oak Park, Ill., as well as his time with the American Red Cross as an ambulance driver during World War I (where he sustained the first of several injuries that would plague him throughout his life) and his time in Paris.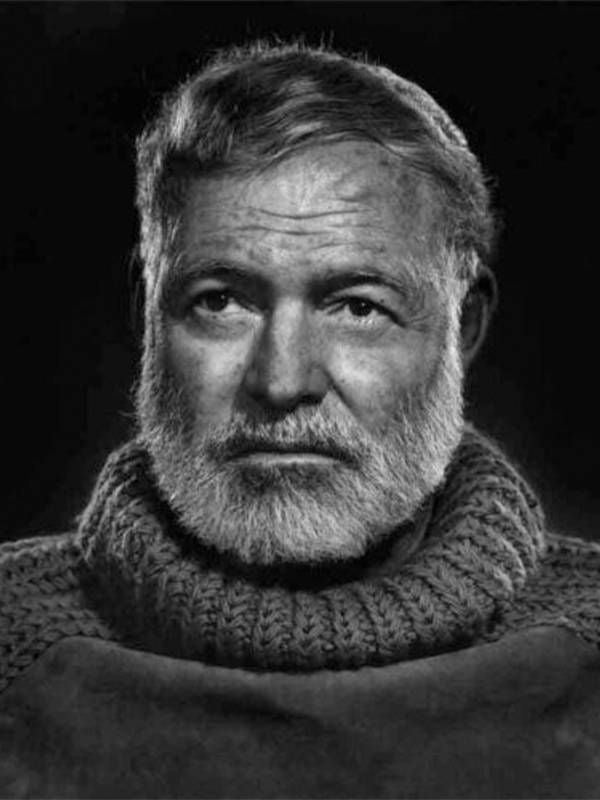 "The Avatar" (1929-1944) examines his early fame with publication of novels including "The Sun Also Rises," "A Farewell to Arms" and "For Whom the Bell Tolls," as well as short-story collections including "The Snows of Kilimanjaro and Other Stories." In his personal life, he was married to his second wife, Pauline Pfeiffer, and they moved to Key West, Fla. In 1940, he married his third wife, Martha Gellhorn, and they purchased the home called "Finca Vigía," outside Havana.
The final episode, "The Blank Page," (1944-1961) saw the publication of "The Old Man and the Sea," for which he won a Pulitzer Prize in 1952. During this period, Hemingway was also awarded the Nobel Prize for Literature. He was living with his fourth wife, Mary Welsh, in Ketchum, Idaho at the time of his death.
Novick's Conversation With Next Avenue About "The Old Man and the Sea"
In the days prior to the premiere, I spoke with Lynn Novick specifically about "The Old Man and the Sea." On the Next Avenue Facebook page, beginning on Monday, April 5, we will be featuring a virtual book club on the novel to coincide with the documentary broadcast.
"Like a lot of people my age, I first encountered the book in middle school. As a 13-year-old girl growing up in New York City, I frankly found it kind of boring," Novick says. "I didn't really appreciate the language or the story." She adds, "I think it's wasted on the young."
"It's about loss and getting old, and how we endure both aging and loss."
It was during the research phase for "Hemingway," as Novick went back to all of Hemingway's works, that she developed a deep appreciation for "The Old Man and the Sea."
"The poetry of the language, the clarity of the story is just so masterful," she says. "The story stays with you."
The 127-page novel tells of Santiago, a Cuban fisherman intent on breaking a streak of 84 days without catching a fish, who takes a solitary journey to capture his biggest conquest ever – a giant marlin.
"The Old Man and the Sea" was written in 1952, at a time in Hemingway's life when his physical and mental health challenges were pronounced. Of the book, which Hemingway had originally intended for inclusion in a longer novel but changed his mind, Hemingway told his publisher, Charles Scribner's Sons, that "It could even serve as an epilogue to all my writing and what I have learned or tried to learn."  
"Hemingway took a story that he had covered for Esquire about ten years before that, about a man in the exact situation," Novick explains. "And he got inside the character, and inside of the experience of what it would be like to be out on a boat like that. It became this meditation on man's relationship to nature." As Novick adds, the man's relationship to the fish is "profound."
Hemingway's story is a meditation with an even broader scope.
"It's about loss and getting old, and how we endure both aging and loss," says Novick. "There's a lot to think about. It's a beautiful experience of reading."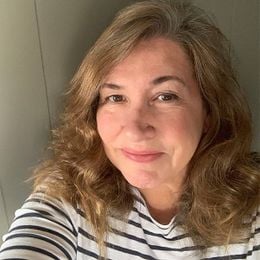 Julie Pfitzinger
is the managing editor for Next Avenue and senior editor for lifestyle coverage. Her journalism career has included feature writing for the Star-Tribune, as well as several local parenting and lifestyle publications, all in the Twin Cities area. Julie also served as managing editor for nine local community lifestyle magazines. She joined Next Avenue in October 2017. Reach her by email at [email protected].
Read More