Summer Festivals Are Abundant in Communities Across the Country
Arts, crafts, music, dance and culinary specialties draw locals and visitors alike
Browse the booths, dance in the streets, taste regional dishes and fill the auditorium seats at the many summer arts festivals coming soon to our residential neighborhoods, business districts, parks and shorelines. Locals and visitors of all ages mix and mingle at these popular events in celebration of art, crafts, music, dance, theater, food and even literary figures.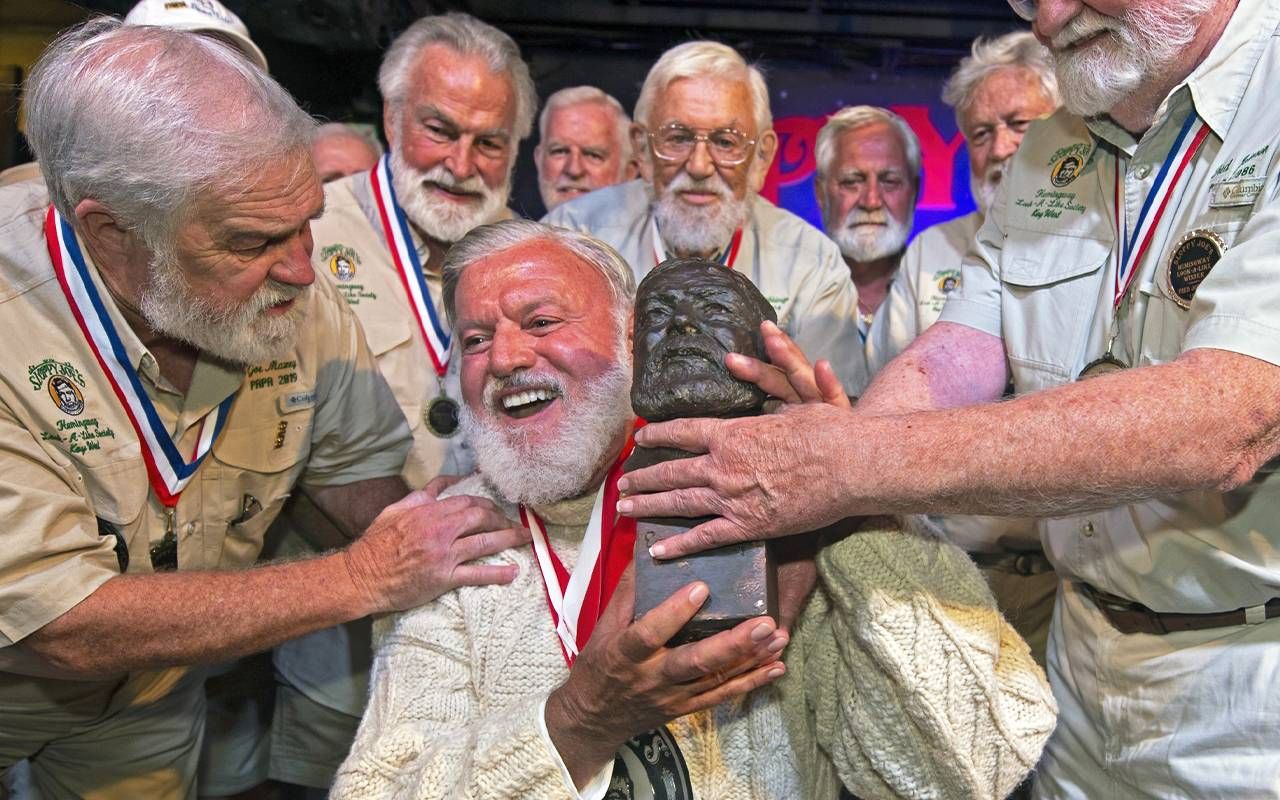 Next Avenue has compiled a list of 33 rousing summer festivals in 28 states and Washington, D.C.
June
The Spoleto Festival USA, a 17-day event in Charleston, South Carolina, invites one and all to historic theaters, churches and outdoor spaces to see performances in opera, theater, and dance, plus offerings for fans of chamber music, symphonic music, choral music and jazz. The festival runs May 26-June 11.
The recipient of regional and national recognition, the nonprofit Summerfair Cincinnati has been supporting and promoting artists and the arts in Cincinnati, Ohio, for over 50 years. The fair takes place June 2-4 at Coney Island Park, on the banks of the Ohio River about 10 minutes east of downtown.
Celebrating its 96th year, the Rittenhouse Square Fine Arts Show in Philadelphia claims to be the oldest outdoor art show in the country. The artists planning the show June 2-4 promise "fine art and serious fun," with professional artists lining the perimeter of Rittenhouse Square Park and students filling the center of the square.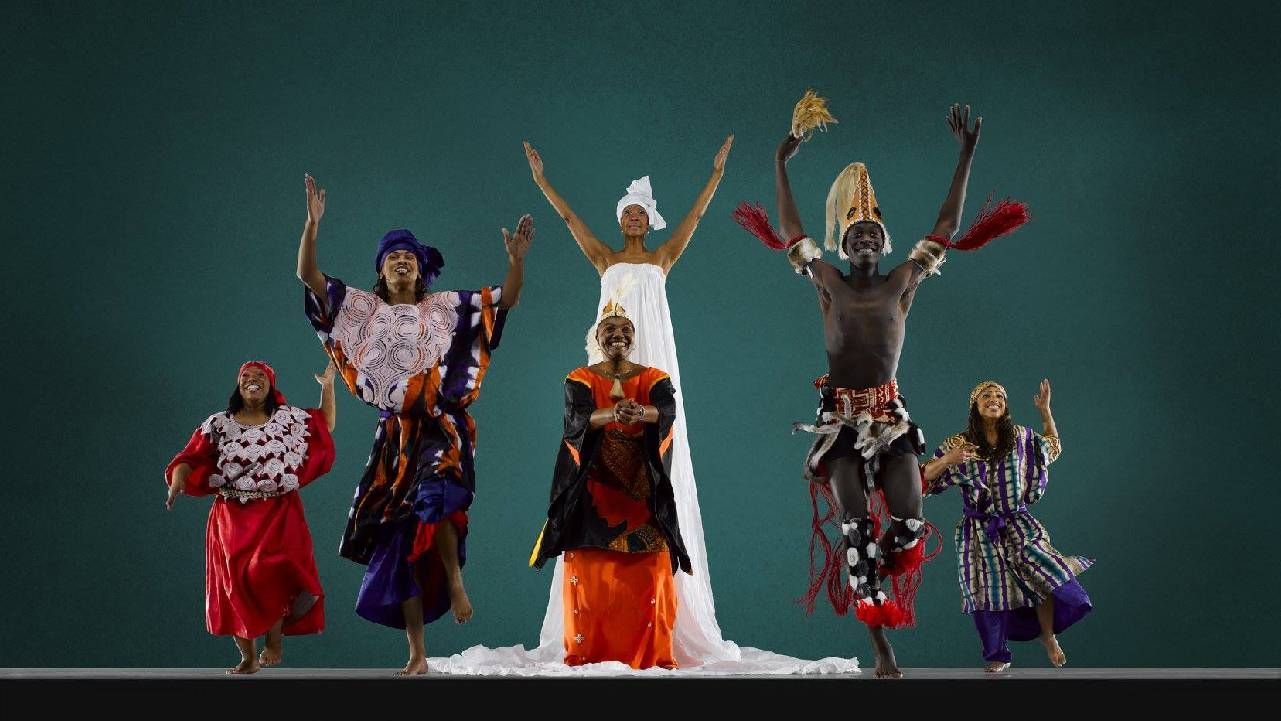 A celebration of dance, music, theater and literature, the San Francisco International Arts Festival is scheduled for June 8-18 in the Mission District. Founded in 2002, this year the festival will explore "the changing demographics of the U.S., with particular focus on the work of Black, Asian, Filipino American and Latino artists."
At the Original Old Town Art Fair June 10-11 in the Old Town Triangle Historic District of Chicago, expect more than 200 artists, a garden walk, live music, a food court and a children's corner. That same weekend, find more art, music, food and entertainment at the Wells Street Art Festival in the Wells Street corridor of Old Town.
The first Art in the Park, held in 1958 in Des Moines, Iowa, attracted a few hundred people; now the Des Moines Art Festival, located in Western Gateway Park, is considered the state's "signature arts and culture event" and "one of the most prestigious and admired festivals in the world," drawing more than 200,000 people. Check it out June 23-25.
The Smithsonian Folk Life Festival, established in 1967, will take place June 29-July 4 and July 8-9 on the National Mall in Washington. D.C. The festival "honors contemporary living cultural traditions and celebrates those who practice and sustain them." Past festivals have featured participants from all 50 states and more than 100 countries.
July
CherryArts, the nonprofit that organizes the Cherry Creek Arts Festival in Denver, works year 'round to provide art experiences and support local arts education. The outdoor festival, July 1-3 in Cherry Creek North, will showcase works from juried artists and emerging artists and promises "music, food and fun for all ages."
Pair up your Independence Day red and white with the Portland Waterfront Blues Festival, set for July 1-4 at Tom McCall Waterfront Park in Portland, Oregon. Expect a "red-hot lineup of blues, rock n' roll, soul, R&B, funk and more," plus "sunshine, fireworks, 3,000 square feet of dance floor, bites, drinks and good vibes."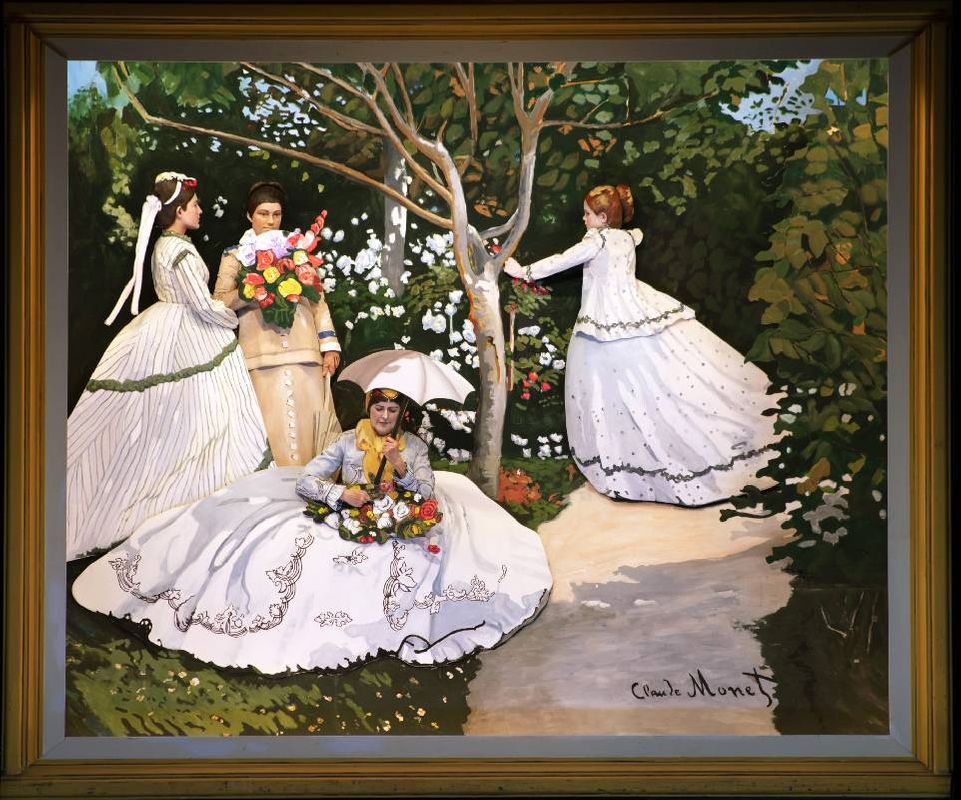 A highlight of Laguna Beach's Festival of Arts is the Pageant of the Masters, a 90-minute performance that brings different works of art to life every evening in an outdoor amphitheater. The art show at this California festival, which runs July 7 through Sept. 7, features paintings, glass, ceramics and photography by Orange County artists.
Art Fair on the Square, July 8-9, will fill the Capitol Square in Madison, Wisconsin, with  music, entertainment and outdoor dining while 500-plus artists exhibit their paintings, prints, photographs, sculpture, jewelry, handmade clothing and fine crafts. The fair typically draws nearly 200,000 visitors.
Since 1962, the Wickford Art Association has sponsored the Wickford Art Festival in North Kingstown, Rhode Island. This year's event, July 9-10 in Wilson Park, will showcase the work of 200 artists from around the country as well as local and regional artists working in ceramics, wood, fiber, furniture, jewelry, drawing, painting, photography and printmaking.
Every summer, Key West, Florida, celebrates Ernest Hemingway, the noted literary giant and sometime Floridian, at Hemingway Days, scheduled July 18-23. Events include a street fair, a paddleboard race, a 5k run, a fishing tournament, a birthday party, a special museum exhibit, readings and (wait for it) the Hemingway® Look-Alike Contest for the bearded.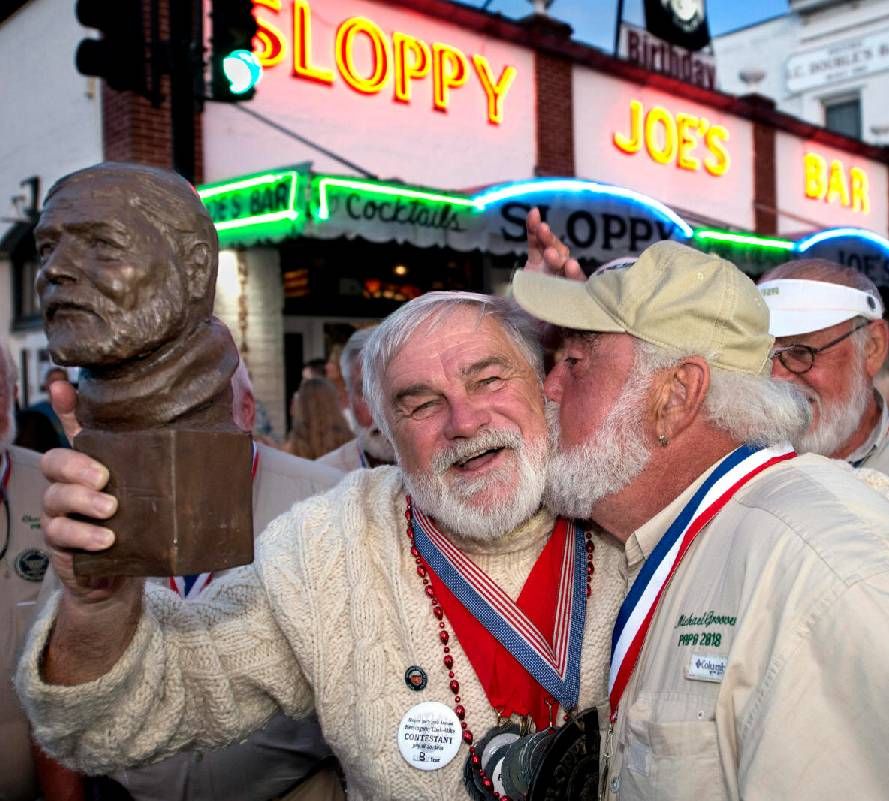 Art lovers in Ann Arbor, Michigan, will rejoice July 20-22 at the Ann Arbor Art Fair, which consists of three independently juried, nonprofit art fairs downtown that run consecutively. Choose from the Ann Arbor Street Art Fair, The Original; Ann Arbor Summer Art Fair; or Ann Arbor State Street Art Fair — or hit all three.
The 76th annual Craft Fair of the Southern Highlands, on tap for July 20-23, will fill the concourse and arena levels of Harrah's Cherokee Center in downtown Asheville, North Carolina. Look for crafts in many media, ranging from traditional to contemporary, and check out the demonstrations. If you miss it, a second fair is set for Oct. 19-22.
August
Grab a bib (at least one) for the Maine Lobster Festival Aug. 2-6 at Harbor Park in Rockland, Maine, a seaside town on the state's Midcoast. The annual festival includes plenty of fresh lobster meals, local crafters and artists, nationally known entertainers, cooking contests and activities for all ages.
At the Uptown Art Fair in Minneapolis, the popular community celebrates its blend of "the sophisticated, the scenic and the stylish" in the heart of the city. From Aug. 4-6, visitors will find art, food, hands-on activities and a marketplace featuring "locally made, grown, raised, sourced and produced products."
Artists from 28 states and three countries, live music and plenty of food and drink are promised Aug. 4-6 at the 53rd annual Kimball Arts Festival in Park City, Utah, a heady 7,000 feet above sea level. Dining options will include "food trucks, artisan tasting tents and outdoor dining decks from local artisans."
In Rutland, Vermont, the Chaffee Art Center will present Art in the Park Aug. 12-13, featuring "fine artists and craft persons, Vermont vineyards/breweries/distilleries, specialty foods, kids' activities and musical entertainment." If you miss it, the fall version of the festival is scheduled for Oct. 7-8.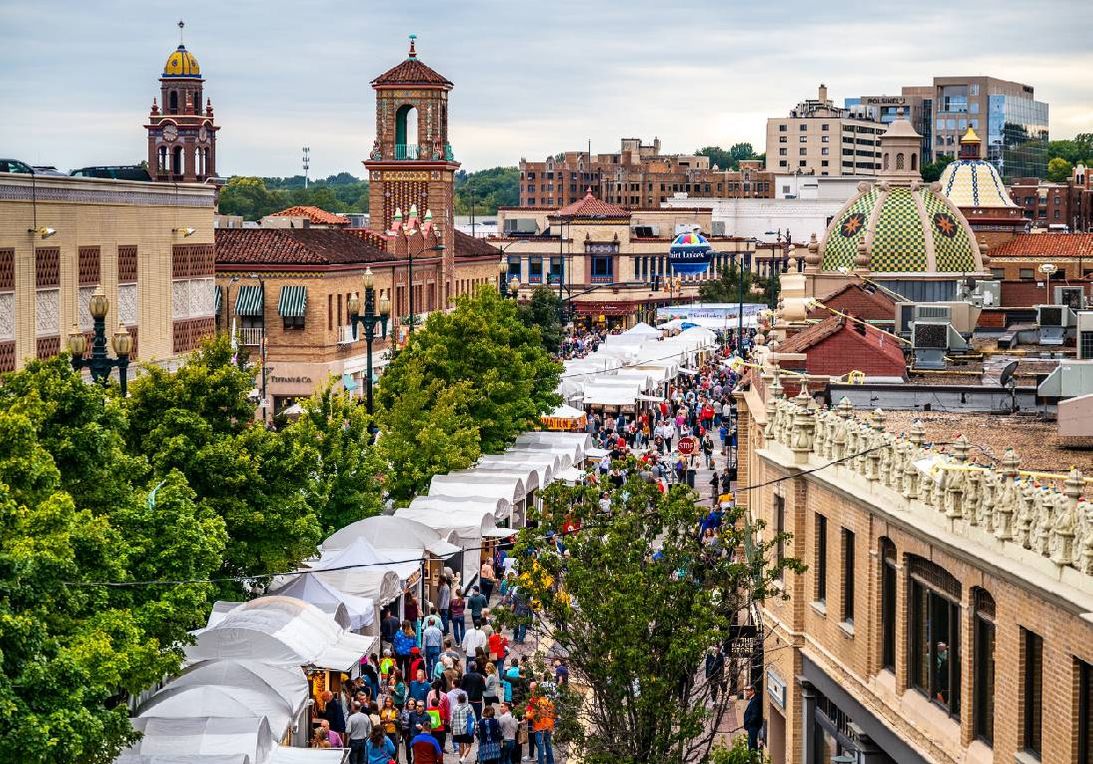 Sunshine Artist magazine has named the Piedmont Park Summer Arts Festival in Atlanta one of the top 100 arts festivals in the country. Decide for yourself Aug. 19-20, as you stroll among the works of 250 painters, photographers, sculptors, leather and metalworkers, glass blowers, jewelers and crafters, some offering demonstrations.
Shreveport, Louisiana, is home to the Louisiana SoulFood Fall Fest Aug. 25-27, which will offer Southern cuisine, an art showcase, live music, cooking and eating competitions and a vendors' village, all at the Louisiana State Fairgrounds. The festival is facilitated by the Empire Queenz Foundation, women working to make a difference in their cities.
Music, comedy, visual arts, speakers and highlights from Seattle Theatre Group's education and community programs all are part of THING 2023, scheduled Aug. 25-27 at historic Fort Worden in Port Townsend, Washington. The Seattle Times has hailed the event as "Washington's best destination festival."
In addition to more than 100 juried artisans and crafters, on Aug. 27, the Kill Tide Arts and Craft Festival in Drummer Boy Park in Brewster, Massachusetts, will feature samples of herbal dips, jams, jellies, infused oils, cannoli, balsamic vinegars, dry rubs, muddy Mary mix, baked nuts, kettle corn and more. Admission is free and leashed pets are welcome.
September
In celebration of art in the Teton Mountains, venues in Jackson, Wyoming, will present more than 50 events Sept. 6-17 at the annual Fall Arts Festival. Planners say, "Each September, the best Western, wildlife, and landscape artists converge in Jackson." Expect art shows, a design conference and a live auction at the National Museum of Wildlife Art.  
Because "art is our one true global language," the Alaska World Arts Festival Sept. 7-21 in Homer, Alaska, will feature "a convergence of arts and audiences," offering numerous performances, workshops and classes in dance, theater, music, the visual arts, literature, comedy, film and storytelling.  
At the Sidewalk Arts Festival Sept. 9 in downtown Sioux Falls, South Dakota, visitors can expect more than 230 vendor booths featuring "the region's best fine art, folk art and craft artisans." The free outdoor event, a fundraiser for the Washington Pavilion of Arts & Science, also will offer activities for kids, live entertainment and food.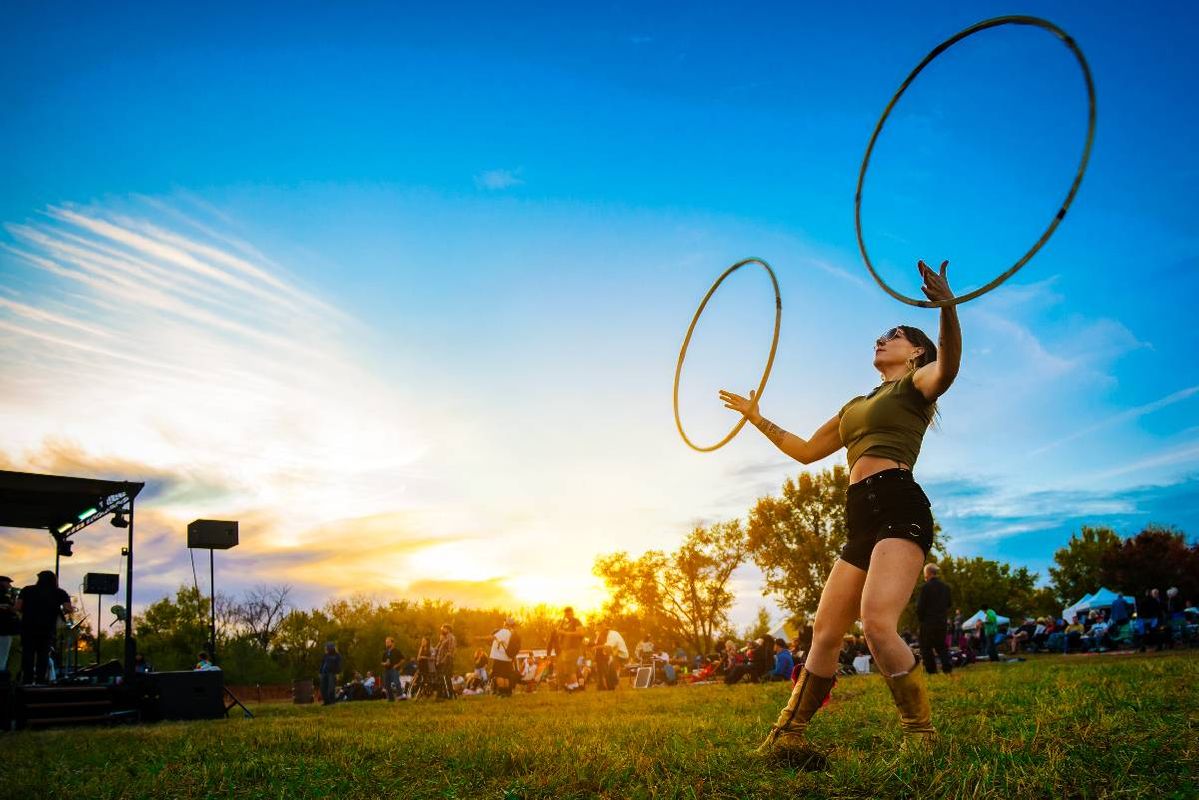 For the past two decades, art lovers in Huntsville, Alabama, have gathered at the Monte Sano Arts Festival, scheduled this year for Sept. 16-18 in Monte Sano State Park. More than 100 visual artists from across the country will be on hand, plus visitors can expect live music and plenty of local food trucks.
Artscape in Baltimore, set for Sept. 22-24 in the heart of Baltimore, Maryland, will showcase "artists and makers, live concerts, visual arts experiences, performing arts, fashion designers, kid-focused activities, film, experimental music, improv and comedy, literary arts programming and culinary delights."
Country Club Plaza in Kansas City, Missouri, will welcome some 240 artists showing their work Sept. 22-24 at the Plaza Art Fair, which was founded in 1932. Also in the mix will be three live music stages, booths for children, at least 10 local restaurants and about 70 stores, some promising  special offers for fair-goers.
In the state just to the west, The Great Plains Art and Music Festival is set for Sept. 30 in Lawrence, Kansas. The event "celebrates the artistic and musical talent of the Great Plains region," and will feature artists selling original works, a diverse lineup of local and regional performers and numerous food trucks.
Patricia Corrigan
is a professional journalist, with decades of experience as a reporter and columnist at a metropolitan daily newspaper, and also a book author. She has written for Next Avenue since February 2015. Read more from Patricia at latetothehaight.blogspot.com.
Read More