How I Survived My Stay in a Nursing Home
The shortage of nursing assistants often makes life difficult for patients
When a nursing home resident presses the call button, a light goes on at the nurses' station. "But we don't know whether the patient wants the window closed or is having a heart attack," a social worker admitted to me recently as we discussed some needed upgrades at a highly regarded skilled nursing facility in the San Francisco Bay Area.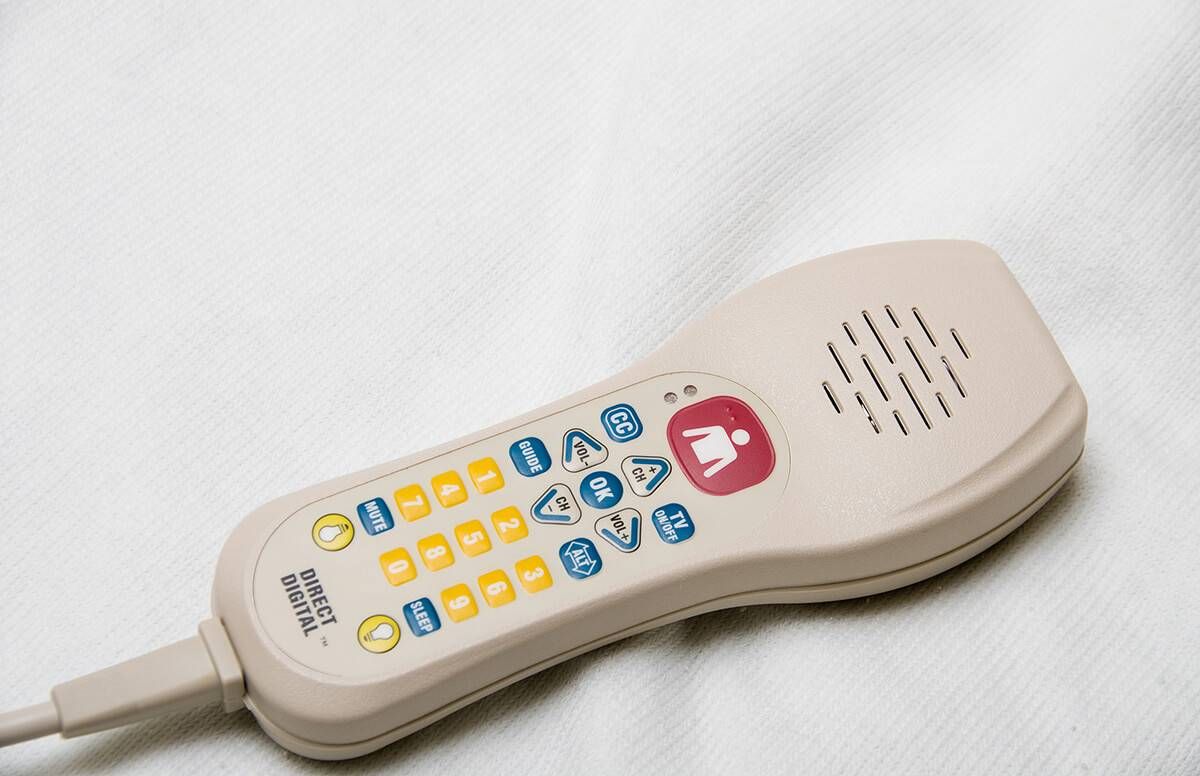 I had complained that as a patient there for 3 1/2 weeks after Achilles tendon surgery, I sometimes had to wait up to 45 minutes for a certified nursing assistant (CNA) to respond when I pressed the call button. I chose not to tell the social worker that after begging three days for a sponge bath, I offered a $7 gourmet chocolate bar as a tip. (See other "survival tips" below.)
Nursing assistants are on the front lines at rehabilitation centers and nursing homes, delivering much of the patient care. At the same time, every major news outlet is sounding the alarm about the nationwide shortage of caregivers, paid and unpaid, and what that means for us aging boomers.
A 'Train Wreck Waiting to Happen'
In August, a Next Avenue article quoted Paul Osterman, author of Who Will Care for Us?: Long-Term Care and the Long-Term Workforce, predicting that the number of adults 65 and older requiring long-term care "could rise by more than 70 percent over the next 25 years," noting that the supply of paid caregivers we'll need likely will fall far short of demand. He describes the situation as "an absolute train wreck waiting to happen."
In September, my more immediate concern was how to manage in orthopedic rehab at age 69. Suddenly, the shortage of CNAs was now personal, yet I was given little practical guidance to help me learn how to fit into a complex system serving more than 375 people in short and long-term care at the facility.
Each state establishes a ratio of CNAs to patients in hospitals, nursing homes and skilled nursing facilities, and the number varies from state to state. Some I encountered were caring for 17 patients at once, and many of these nursing assistants worked double shifts.
"CNAs have the hardest job on the face of the earth," said Deborah Penner, 62, a retired registered nurse in Corvallis, Ore. She worked as a CNA before enrolling for advanced training.
"CNAs get people showered and dressed, clean them up after trips to the bathroom, take vital signs and do everything that patients can't do for themselves," Penner said. "It's back-breaking work, yet they are not respected enough and they are not paid enough."
The Bureau of Labor Statistics notes that nursing aides and orderlies earn a median salary of $12.78 an hour, or $26,590 per year.
Make a List of Your Needs
Having a list of your needs at hand when the CNA does arrive can ensure that you get several things done at once. "Ask that your water pitcher be topped off, ask for the commode to be set up where you can get to it yourself and ask that your toothbrush, toothpaste and blanket be put within your reach," Penner said.
Also, express your preference regarding whether the door to the hall remain open or closed and ask that the wastebasket be moved near your bed. Penner noted it's OK to repeat yourself if a task gets missed the first time.
Penner's daughter, Torie Clark, 31, is a CNA in Portland, Ore. She recommends that patients keep extra beverages and snacks on hand. She also suggests bringing a tool called a "grabber" or "reacher," a metal stick with an articulated claw on the end, to pick up whatever you drop on the floor.
Penner has one more tip: "Remember, a skilled nursing center is not a hotel where you can expect to lie around and be waited on all day," she said. "The goal is to get you well enough to send you home. While you are there, the more you can empower yourself, the better you will be able to work within the system."
Call for Help Sooner Rather Than Later
Chardel Gibson Blaine, 64, of Seattle, vividly recalls waiting long periods for help when she spent time in a skilled nursing facility late last summer after hip replacement surgery.
"It seemed the CNAs were run ragged, and many of them mentioned their patient load was higher than they felt comfortable with," said Blaine, a freelance writer, editor and artist. "I am not a whiner or an attention-seeker, but I did explain to the CNAs that if I pressed the call button, I needed help — now. Sometimes, before I was allowed to go to the bathroom on my own, that help came too late. The CNAs are used to that, but for me, it was humiliating."
More than one nurse told Blaine if it happened again, to "just start screaming for help." Blaine rejected that approach. "I couldn't make myself do that, but I heard other people on the wing yelling for help. That was disconcerting. It made me feel not as safe," she said.

A better approach might be one recommended by a transition specialist who helped arrange my transfer from the hospital to the nursing home. "Don't press the call button when you have to get to the bathroom," she told me. "Press it 30 minutes before." (That's not always possible, of course.)
Another option is to make a note early on of the phone number at the nurse's station. In an urgent situation, call it. That worked for me on one occasion.
Though I did encounter many caring and competent CNAs, I also had to deal with misinterpretation of my requests, medication mix-ups on the part of an off-site pharmacy and botched meal deliveries. (The worst was the evening when my tray held only a scoop of dried-out couscous, but even that beat the day I received no lunch at all.)
'It Is Important to Be Clear'
In each instance, I was alert and conscious, able to advocate for myself. That's not the case for every patient, and that concerns Janet Urban, 55, a retired special education teacher in Syracuse, N.Y. She has spent the past few years moving her mother, now 90, from one senior program or assisted living facility to another.
"In so many places, our elderly are all by themselves, with nobody to speak for them now that they are unable to speak for themselves," Urban said. "We need people in every community to step up and advocate for them."
Patricia Corrigan
is a professional journalist, with decades of experience as a reporter and columnist at a metropolitan daily newspaper, and a book author. She now enjoys a lively freelance career, writing for numerous print and on-line publications. Read more from Patricia at latetothehaight.blogspot.com.
Read More