Swinging for the Fences
How a boyhood hobby grew into an exhibition at the Smithsonian Institution
In April, the Smithsonian Institution's National Postal Museum opened a new exhibition, "Baseball: America's Home Run," which features artifacts representing every era and facet of America's pastime.
Nearly 300 people attended the VIP opening, including the son of the Pittsburgh Pirates' Hall of Fame right fielder Roberto Clemente and two grandchildren of the Brooklyn Dodgers' Hall of Fame second baseman and civil-rights advocate Jackie Robinson.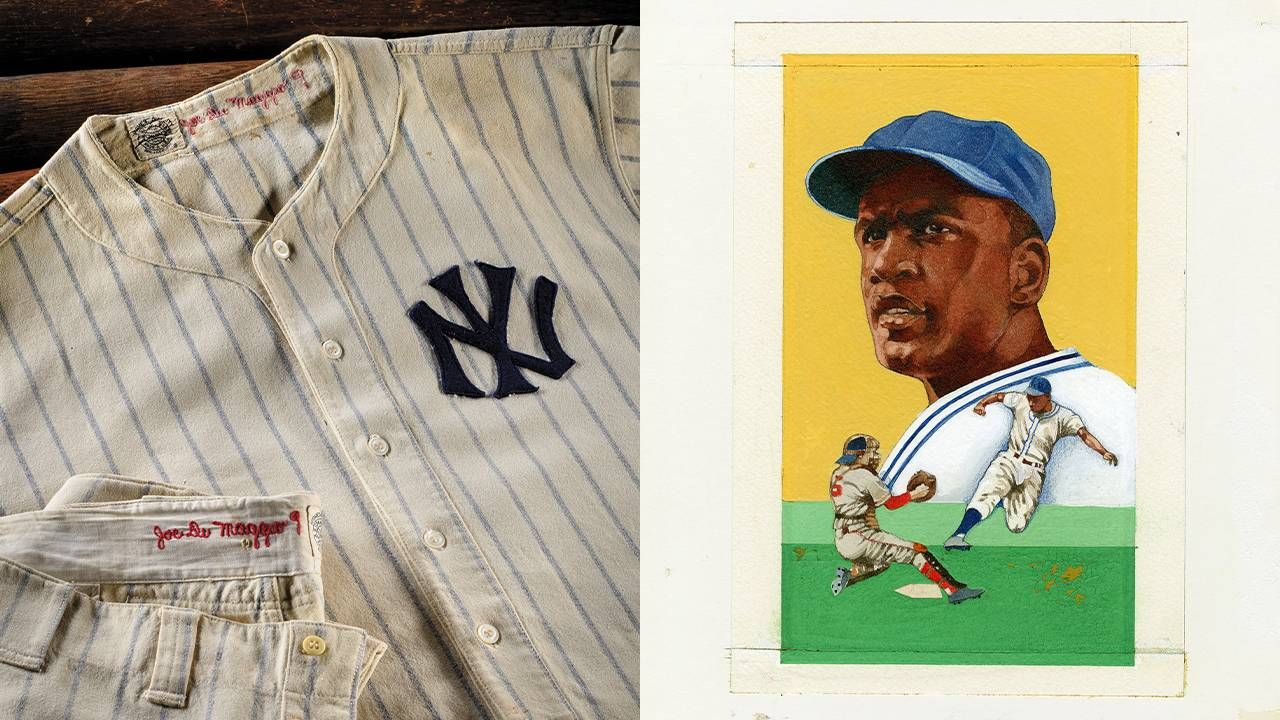 Rubbing elbows with all of the celebrities and scions was a man few would recognize, Stephen Tsi Chuen Wong, a Goldman Sachs executive based in Hong Kong and the exhibition's honorary advisor.
"The opportunity to collaborate with someone as creative as Stephen is one of the rewards of being a museum curator."
Wong played a pivotal role in making the exhibition happen. He helped develop the exhibition's themes and script, wrote blog posts and recorded videos for the museum's website, recruited sponsors and sourced artifacts, more than 50 of which he lent from his own extensive collection.
Those items include bats and game-worn uniforms from Robinson, Clemente, Babe Ruth, Lou Gehrig and other baseball luminaries, as well as such unique items as home plate from the last game played at New York's historic Polo Grounds.
"The opportunity to collaborate with someone as creative as Stephen is one of the rewards of being a museum curator," says Daniel Piazza, who has chaired the Postal Museum's philately department since 2014. "We really fed off each other's passions — his for baseball, mine for stamps and postal history — in order to produce an exhibition that is a landmark achievement in both fields."
From a Single Card to a Sprawling Exhibit
The show, the Smithsonian's first major exhibition on baseball, officially took four years to develop, but its genesis really dates back more than four decades.
One day in the mid-'70s, when he was about 9 years old and living in Los Altos Hills, California, Wong got an urgent call from a friend, David Guslani, who had something "really important" to show him. Intrigued, Wong raced to his friend's house, where he got to see and hold a 1959 Roger Maris baseball card.
Maris was the man who in 1961 had broken Babe Ruth's single-season home run record. Wong was hooked. "It was one of those moments where the seas parted," Wong says. Before long, he'd begun a baseball card collection, handing over nickels, dimes, and even whole dollars for cards featuring players like Hank Aaron and Willie Mays.
Of course, many kids his age do the same thing, but the seas parted twice for Wong. While doing research at his prep school in Lawrenceville, New Jersey, he started flipping through a collection of yearbooks dating back to the late 19th century.
"When I got to the yearbooks around 1910, I found a newspaper clipping wedged in between the pages that looked like it had been there for decades," he says. "It was all yellowed and brittle, and it was the poem 'Baseball's Sad Lexicon.'"
Dead-Ball Era Brings the Game to Life
Written in 1910, that eight-line poem describes a double play made by Chicago Cubs infielders Joe Tinker, Johnny Evers and Frank Chance, future Hall of Famers Wong had never heard of. "I knew it had to do with baseball because of the title, but I really had no idea who Tinker, Evers and Chance were," he says.
"Collecting became a way for me to forge a connection with the players and events that I had been reading about."
Intrigued, he hurried out and bought a copy of Lawrence Ritter's "The Glory of Their Times," an oral history of baseball's dead-ball era (roughly the first two decades of the 20th century). He read other baseball books as well and began collecting physical objects that connected with what he was reading about, including scorecards and advertisements featuring baseball players.
"Collecting became a way for me to forge a connection with the players and events that I had been reading about," he says.
Through college, law school and a job with Morgan Stanley in Hong Kong, Wong continued to expand his collection. "It evolved into higher things when I didn't have to sponge on my dad," he says.
Six years into his career, Wong felt burned out, in part because of the stress caused by the SARS epidemic, and left his job. As he tried to figure out what to do next, he rediscovered "The Glory of Their Times."
Inspired, he decided to write his own book, modeled after the earlier work but focusing on major private collections of baseball memorabilia. He got the support of several major collectors, wrote a proposal and pitched it to Smithsonian Books in 2003. It was quickly accepted, in part because Don Fehr, head of Smithsonian Institute Press, was a big baseball fan.
Writing the book, "Smithsonian Baseball: Inside the World's Finest Private Collections," took Wong two and a half years, including six months he spent traveling around America with photographer Susan Einstein to document 21 world-class collections. He returned to the corporate world in 2005 but has never left baseball behind.
Still Collecting After All These Years
Over the years, however, his approach to collecting has changed. Instead of acquiring for the sake of growing his collection, he began in the late 1990s to focus on game-used bats and uniforms, savoring the direct connection between an artifact and an iconic player. "That was the uniform he wore at home games or away games," he says. "I just felt the historical significance of that is almost unsurpassed."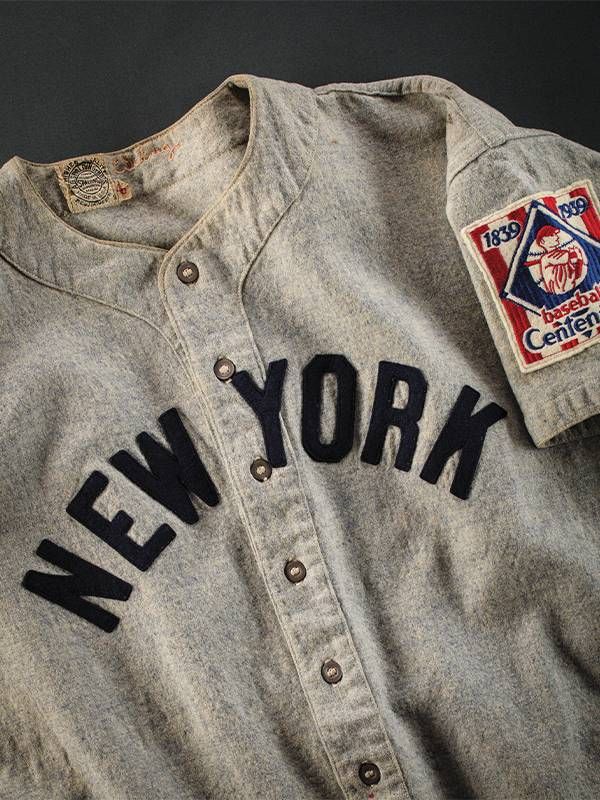 Today, he focuses on artifacts with thematic connections. For example, he might display a uniform and bat used by Washington Senators outfielder Goose Goslin alongside a panoramic photo of the 1933 team and a scorecard from a 1932 game.
"I love the notion of combining artifacts in a very symmetrical way that really highlights the beauty of those objects but also shows the diversity of artifacts that commemorate baseball history," he says.
That approach is evident in the National Postal Museum exhibition. Given its setting, the exhibition includes hundreds of postage stamps, but they are all displayed with related artifacts. Take Jackie Robinson, for example. Visitors can see a stamp honoring Major League Baseball's first Black player, the original stamp artwork, the road uniform that appears on the stamp, an autographed baseball and a program and ticket from a 1947 game at Ebbets Field, the Dodgers' home before the team moved to Los Angeles.
More Exhibits Are in the Works
Wong is also increasingly committed to sharing his hobby with the public. He has published two more books with Smithsonian Books and has helped organize exhibitions at museums across the country.
"I consider it an extreme privilege to be able to own these artifacts and preserve them," he says. "Rather than them being locked up in Hong Kong, I want them to be shared with the public so other people in the public can enjoy them."
And the public is appreciative. "The exhibition has received excellent reviews from everyone that has visited in person, as well as those that have visited our virtual exhibition," said Elliot Gruber, director of the museum. "This exhibition is unique, telling amazing stories with one-of-a-kind, rarely seen artifacts."
After the Smithsonian exhibition opened, Wong's aunt, Marie Lam, posted a note of congratulations on his Facebook page. "So proud of you. Bringing a childhood hobby to this level in the heart of the Nation's Capital," she wrote.
Indeed, he has come a long way from the day he first saw that 1959 Roger Maris baseball card.