Take a Trip to the Reinvented Winston-Salem
Built on tobacco and textiles, this changing city inspires renewal
When you have teenagers and a full-time job, it is easy to get immersed in the predictable details of everyday life. There is a reason for the expression "being in a rut." I imagine indentations of my footsteps around the neighborhood from walking the dog, a worn path in the kitchen and grooves in the concrete from my car going from home to work and back again.
So when I got a chance last month to visit Winston-Salem, N.C., a city of 235,000 located about 90 miles west of Raleigh, I was excited. It isn't often that I get to explore a new place, especially one so interesting and fun.
As it turns out, I am not the only 50-plus person to appreciate the area: The city recently learned through a visitor survey that boomers make up the vast majority of its overnight tourist population. It boasts historical sites, from the restored Moravian settlement of Old Salem to former tobacco baron estates of Graylyn (now a lavish hotel) and Reynolda House (now a museum of American art). A rich, lively, contemporary art scene flourishes, too. Wineries and top-tier restaurants abound.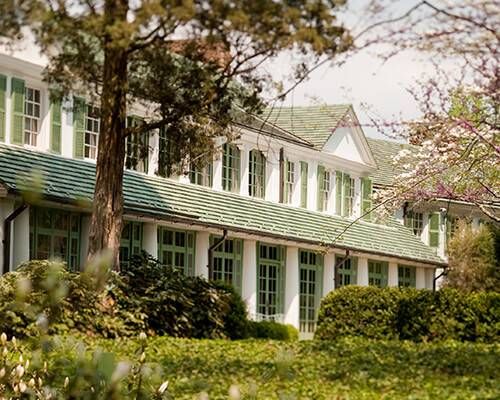 In short, Winston-Salem is both old and new.
It occurred to me that — like many boomers — Winston-Salem has reinvented itself. It took its established path, changed what needed changing and set out in new directions.
What It Was
Winston-Salem began as two towns, as its name suggests. Salem was settled in 1766 by German-speaking Moravian immigrants, who came from a part of what is now the Czech Republic.
Moravian girls were segregated from boys and attended school at the Single Sisters' House, which later became Salem College, one of the oldest women's colleges in the country.
In 1950, Old Salem was formed as a nonprofit to restore the original buildings for future generations. Today, tours feature demonstrations by costumed historical interpreters making furniture, pottery, leatherwork and — on the day I was there — strawberry scones over an open fire. (My tour group helped cook and then enjoyed our delicious creations.)
Old Seeds, New Harvest
Our tour of Old Salem also featured a look at the award-winning, historic gardens. All of the vegetables grown there (leeks, asparagus, eggplant, salsify, garnet chili potato) are pre-1850 varieties, guide Tyler Cox told us.
"Fortunately for us, the Moravians were meticulous recordkeepers; they wrote everything down," he said.
Salem merged with Winston (named after Revolutionary War hero Joseph Winston) in 1913.
I also stopped at Winkler Bakery, where cookies, breads and sugarcake are still made in the 200-year-old brick oven. The bakery is part of what has been marketed as the area's "historic Moravian cookie trail."
Worth a visit: The Tavern, built in 1816 as an annex to the original Salem tavern. The "upscale casual" restaurant, as it describes itself, features locally sourced products, including grass-fed steaks.
Tobacco Riches
The legacy of tobacco and the money its cultivation brought to Winston-Salem is impossible to miss. R.J. Reynolds Tobacco remains headquartered here, and the city is also home to Richard Joshua Reynolds' original 1917 estate, which has been restored. It now houses the Reynolda House Museum of American Art and gardens.
Wake Forest University, located in Winston-Salem, received a large portion of the family estate of Reynolds' daughter Mary and her husband, Charles Babcock, for its Reynolda campus. And the Graylyn estate, the former residence of R.J. Reynolds President and Chairman Bowman Gray and his wife, was donated to Wake Forest in 1972. It now functions as a hotel and conference center with 86 private rooms. (Well-known guests have included Maya Angelou, Oprah Winfrey, Jimmy Carter and Gerald Ford.)
Another primary business in town was textiles; HanesBrands (yes, the underwear and lingerie maker) was founded there in 1901 and remains today.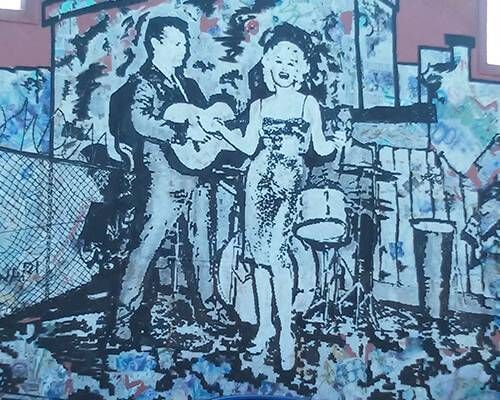 But there is definitely a flip side to the old-money highbrow here. Public art, contemporary galleries and craft breweries have sprung up. And the place just seems downright lively, y'all.
A City in Transition
With tobacco production plummeting and government subsidies a thing of the past, many farmers have moved to other crops — or gotten out of the business altogether.
Among those reinventing themselves are Neil Shore of Sanders Ridge Vineyard and Winery and the Hearth Restaurant. Shore's family had farmed tobacco for generations. His wife, Cindy, now runs an organic farm that provides crops for the restaurant.
Another Winston-Salem resident who started an encore career is Brent Peters, owner of Black Mountain Chocolate. Peters made his living as a tax attorney, he said, but decided when he turned 50 to make a change.
"I had an epiphany that there might be something more fun to do than be a tax attorney," Peters said. "And you know what? I was right."
At his chocolate factory, located in the downtown arts district, visitors can see (and taste) the chocolate being made.
Perhaps the most memorable stop of my visit was the winery founded by two architects who hit on the idea of raising llamas as well as grapes. The llamas are available for trekking (which basically entails walking them on a rope along a short trail) in the fall, winter and spring.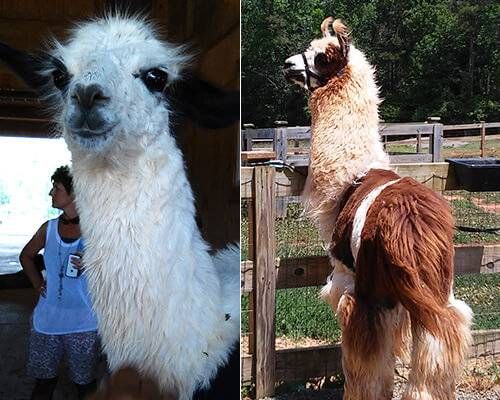 "The llamas are just natural people-magnets," said co-owner Michael West. "You get off the bus and you want to start hugging and kissing them."
What It Has Become
Winston-Salem has seen tremendous growth in recent years, business owners said. And there seem to be plenty of reasons to locate here: Fine restaurants include Quanto Basta, Mozelle's Fresh Southern Bistro, Bernardin's Restaurant at the Zevely House, Sweet Potatoes and Meridian Restaurant. Of course, there are also plenty of barbecue joints.
Another great eatery, Mary's Gourmet Diner, made waves last year when owner Mary Haglund began giving a discount to customers whom she observed offering a prayer or a moment of gratitude at the table. The Daily Show with Jon Stewart spoofed the story, making more fun, in the end, of an atheist critic.
Change Is Good
I returned from my trip to Winston-Salem feeling like I, too, can continue reinventing myself. Just because I am in my 50s does not mean there are no more surprising discoveries around the corner. Seeing another part of the country felt like hitting "refresh" on my personal browser.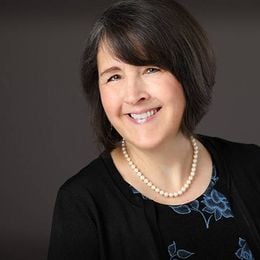 Emily Gurnon
is the former Senior Content Editor covering health and caregiving for Next Avenue. Her stories include a series of articles on guardianship abuse that was funded by the Journalists in Aging Fellows Program. She previously spent 20 years as an award-winning newspaper reporter in the San Francisco Bay Area and St. Paul. Reach her through her website.
Read More