Taking on Aging
Emmy Award-winner Marta Kauffman is proud of how her "Grace and Frankie" sitcom tells honest stories about growing older, while artist Tracy Viverretta fights ageism through her inspirational designs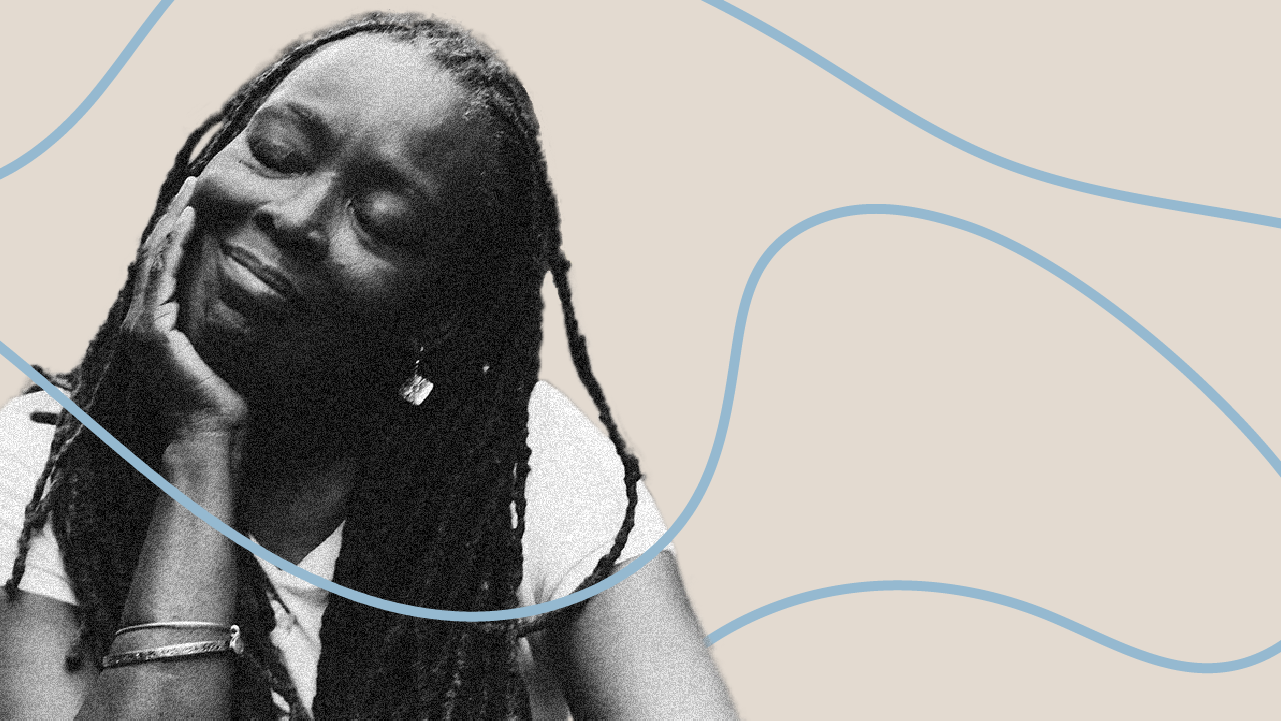 Society seems to have a lot of expectations for women as they age. They are expected to not look the way they once did, and not really care one way or another. They are expected not to have opinions that are valued. They are expected to be satisfied with the lives they are leading and not look for a new source of happiness, or new opportunities. They are expected to no longer be interested in their sex lives because no one else is.
2021 Influencer in Aging and Emmy Award-winner Marta Kauffman, 65, created "Grace and Frankie," a groundbreaking Netflix series starring Jane Fonda and Lily Tomlin that has flaunted those expectations throughout its seven-season run. 2021 Influencer in Aging and artist Tracy Viverretta, 59, named her Instagram product line for women 50+ (Sweatshirts, T-shirts, notebooks and more) "Eff Their Aging Standards," with the emphasis on THEIR.
As Viverretta proclaims in one of her posts: "Shout Out to All 50+ Women Who Clap for Other 50 Plus Women."
Kauffman and Viverretta are two creative 50+ women who definitely deserve a shout out and applause from Next Avenue for taking on aging.
Marta Kauffman
Emmy Award-winning writer and producer Marta Kauffman doesn't take friendship lightly. You might remember Ross, Rachel, Chandler, Monica, Phoebe and Joey, the six twentysomethings who danced (around a fountain) into America's collective heart on "Friends," the hit NBC sitcom, created by Kauffman and David Crane, which aired from 1994 to 2004.
And proving that people are always curious about what their friends are up to: The much buzzed-about "Friends: The Reunion" was watched by two million viewers when it aired on HBO earlier this year.
In 2015, Kauffman turned her attention to a different view of friendship, this time with the Netflix sitcom "Grace and Frankie," now in its seventh and final season.
This is a story of the friendship between two seventysomethings – Grace Hanson, played by Jane Fonda (83) and Frankie Bergstein, played by Lily Tomlin (82).
Initially indifferent to each other (their husbands Robert, played by Martin Sheen, and Sol, played by Sam Waterston, both 81, were law partners), they are thrust into a living arrangement (at the beach house to end all beach houses) when Robert and Sol reveal their love affair to their wives, and start their own life together. The friendship between Grace and Frankie slowly grows from there.  
The brilliance of "Grace and Frankie" lies in its ability to mine the experience of aging for laughter, while addressing very real issues including divorce, relationships, sex, cancer, retirement and how our identity changes in the face of growing older.
"We wanted to deal with older women and sexuality, besides the jokes about women who are older, or 'The Golden Girls' version of sexuality."
As Kauffman says, all the stories told on "Grace and Frankie" were always told "through the lens of aging."
About those ages: In the clip above from an episode about celebrating her birthday, Grace secretly reveals to Frankie that she is actually turning 80, and as Frankie characteristically points out, "Eighty is amazing! If you were a tortoise, you'd still be a teenager."
And about friends: The final 12 episodes of "Grace and Frankie" will air in 2022 making the series the longest running on Netflix. In one upcoming episode, real-life longtime friends Jane Fonda and Lily Tomlin will share the screen with another friend: Dolly Parton. Details about her character have not been revealed.
In a recent Zoom conversation, Next Avenue talked with Kauffman about "Grace and Frankie" and about the value of friendship, especially women's friendships, as time goes on. Her take on the topic is certainly a version of "I'll be there for you."
Next Avenue: When you launched 'Grace and Frankie' in 2015, what was the story you wanted to tell about aging that was different from the broader social narrative about what it means to get older?
Marta Kauffman: Honestly, there were two things. One of them was we wanted to say you can start your life over at any time. That was really important; the idea that no matter how old you are, there is always something to look forward to and something you can do. You can find happiness.
In addition to that, we wanted to deal with older women and sexuality, besides the jokes about women who are older, or 'The Golden Girls' version of sexuality. Believe me, in its time, [that series] was incredible, but we wanted to deal with the realities of sexuality at an older age – the difficulties and the challenges of aging, but also make it something that's possible.
As you developed each season, and now are concluding the series, how and where do you believe 'Grace and Frankie' has changed the conversation?
One of the things I hear a lot from people is 'Thank you for talking about dry vaginas and losing your pubic hair – all the things that nobody told me about when I was younger.' I hear young women saying 'Thank you for preparing me' [for what it means to get older] and older women also say 'Thank you for acknowledging this. I thought it was just me.'
Even the episode when Grace and Frankie were on the ground and couldn't get up – there are difficulties in aging that you can treat comedically. You can take a good look at those issues without making them sappy or sad, or as a malignant side effect of aging.
Considering all the ways 'Grace and Frankie' addressed the stark realities of getting older – the 'Rise Up' toilet, Sol's prostate cancer, relationship conflicts, Frankie's hearing loss, the friend of Grace and Frankie who died by assisted suicide – many of these storylines were very brave. How did you determine the stories you'd tell each season? What affected those choices?
We wanted to tell stories, and good stories, about the characters, but through the lens of aging. That lens allowed us to discuss things, like how hard it is to get off the toilet, but then turn it into something positive – the story that happens because of it.
When Grace and Frankie go on 'Shark Tank,' (an ABC reality series where entrepreneurs pitch business ideas to judges), it's not really about 'I can't get off the toilet,' it's about, 'Here's something I can do about that.'
Any story we wanted to tell, we just told through that filter. The question we always asked ourselves was 'What does this have to do with aging?'
One of the most meaningful arcs of the series is the friendship between Grace and Frankie and how it evolves over time. I know that Jane Fonda and Lily Tomlin have been friends for decades. What is it about a friendship between two women that can be transformative?
Maybe this is personal to me, but I find as I get older, my relationships with the women in my life have become more and more crucial. They are what sustain me. The women in my life are the people I go to for everything and I think when you are going through something that someone else is also going through, there's an immediate bond.
When you take away the curtain between people, there's a lot they can connect on even if they are very, very different, which I think is the case with Grace and Frankie. As different as they are, there's much they can connect about emotionally. I think it's aspirational to find a friend like that.
My producing partner Robbie Tollin and I always talk about finding a way for all of us women of a certain age to live together so we can support each other and take care of each other because to a large extent, that's what we do.
The women in my life have each other's backs, and that felt like something that was really important to say [in the series]. To give women the permission to say these female friendships are crucial to my joy.
Two Questions About Aging for Marta Kauffman
If you could change one thing about aging in America, what would it be?
There was a time when older people were considered wise, they were mentors, and they were great resources for information. I think that has changed a great deal, particularly in business where they aren't hiring older people because they are too expensive because they have too much experience. That's ridiculous. People of a certain age are dismissed, they are invisible. They have so many stories to tell and they provide a certain cultural history that we're losing.

How has the COVID-19 pandemic changed your perspective on aging?
I have an aunt who recently turned 90. She was living with her sister and her sister passed away. I didn't think too much about the fact that she was living alone until the pandemic. Then she became completely isolated and said to me, 'This isn't how I imagined my last few years to look.' This is the thing that makes me very sad; how many grandparents have not seen their grandchildren or great-grandchildren? It just forced anyone who lives alone, but in particular older people, into such isolation that coming out of it is hard for them, even vaccinated.
Tracy Viverretta
Tracy Viverretta, founder of the Instagram site Eff Their Aging Standards, wants her art to be of service in the fight against ageism and is on a mission to encourage every one of us to "do the work we need to do" to change society's mind about growing older.
"I want to get the message on buses, in Times Square, on murals: ageism exists because people are ageist. It's that simple. And we have to fight it," says Viverretta, an artist from Hartford, Conn. "For me, doing the work means getting my work out there."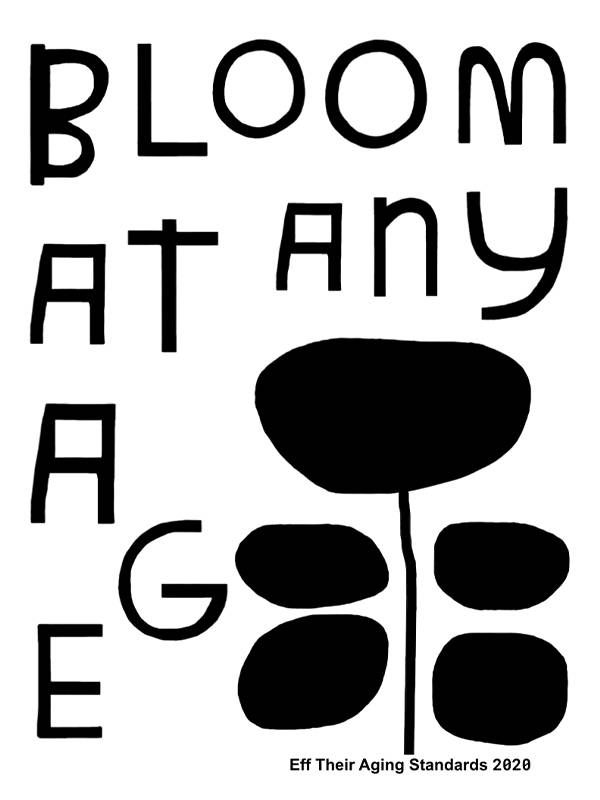 Viverretta, who has degrees in language, didn't fully embrace her role as an artist until she was in her early 50s. She worked for a few years in the field of children's illustrations, creating and producing a free publication about children's literacy called Kid's Press, and until recently was also a caregiver for her mom, who is 91. [Editor's note: Viverretta's mom nominated her daughter to be an Influencer in Aging.]
Age positivity is now Viverretta's primary cause: "We're all aging," she said. "I want to inundate people with age positive messaging."
In a recent conversation with Next Avenue, one of the topics that came up was style icon Sarah Jessica Parker's comments to Vogue magazine after a toxic backlash about her appearance – Parker is on the cover of the December 2021 issue.
In the Vogue article, Parker is quoted as saying, "I know what I look like. I have no choice," she said. "What am I going to do about it? Stop aging? Disappear?"
For Viverretta, she said the idea that someone like Parker would even have those thoughts "makes me want to go even harder" when it comes to fighting ageism.
Viverretta's tools for that fight can be found on her site geared for women 50 + (but not necessarily just for them, more on that below).
Launched in January 2018, Eff Their Aging Standards is an imaginative product line (T-shirts, sweatshirts, totes, and notebooks) created in Viverretta's inimitable style.
The site also features many on-point quotes like this one: "Older women's bodies don't need to be fixed. They need to be freed."
And: "If one can have a mind that equates beauty with youth, one can have a mind that equates beauty with being older."
And: "Be mindful of anti-aging talk. The grandbabies are listening."
Here's more of what Viverretta had to say:
Next Avenue: What was the inspiration behind Eff Their Aging Standards?
Tracy Viverretta: I've always wanted to do something super important with my art, and I wanted it to be of service. My art practice was really floundering. I'd started another Instagram site called Dear Grown Girls and wanted it to be a viable business, but I didn't know who my demographic was. I only had a couple hundred followers. I wasn't hitting the right buttons.
"I want to get the message on buses, in Times Square, on murals: ageism exists because people are ageist. It's that simple."
I needed a powerful name that would hit people over the head. And with this whole new page, and new name, I was very clear that I didn't want to say 'Eff YOUR Aging Standards' – it's THEM. It's society at large. I put up a couple of posts and within an hour or so, I had three hundred followers, then I had six hundred, and it just kept going.
You approach the subject of aging not only with eye-catching black and white designs, but also with humor. Why is that so important?
Humor wasn't a conscious thing – it's just who I am, I'm very silly. It can make you feel some sort of way when you get negative messages about aging, and I think it's easier to digest 'aging' if humor is beneath the wings of the word. I want to uplift and inspire people.
On your Instagram page, I've seen photos customers have sent of themselves wearing your T-shirts. Many of them appear to be younger than fifty. How gratifying is it for you to know you're reaching a younger demographic?
Even though I thought fifty-plus would be my demographic – I know who they are and it's also me – my demo is actually low-key forty-plus and that was a surprise to me. And I even have seventeen-year olds, and women in their twenties and thirties, who are customers. They are paying more attention to the messages about aging in society. They aren't always buying things for their moms or grandmas, but they're buying them for themselves. I love that.
One of my favorite inspirational posts on your Instagram page is this one: "You're no longer 3-6 months old. Last time I checked, the only clothes that came with assigned ages were baby and toddler clothes." Let's talk about women's fashion and why age should never matter.
I remember shopping with my sister when she was twenty-seven and I was seventeen. I'd point something out that I thought would look good on her, and she'd say, 'No, I'm too old for that.' She was twenty-seven!
There's no age on clothes. When I was living in Arizona, I had an eighty-year-old friend who is very much a fashionista. She had racks of clothing in her room, like in the garment district of New York, I'm not kidding. She wears miniskirts because she feels comfortable wearing them.
We've been fed these youth-centered messages for so long. We need to unlearn what we've learned, and stop buying into those messages about how we should look.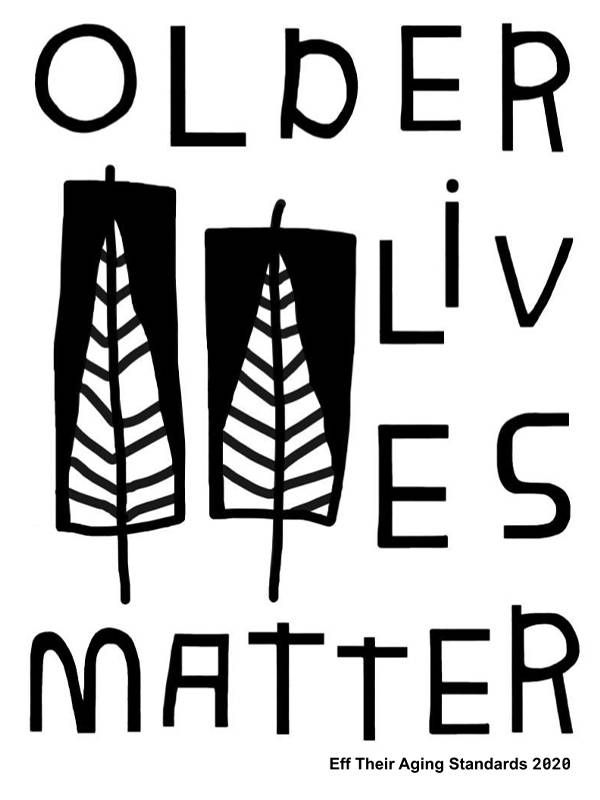 Who are your role models as you age?
My mother, who is ninety-one, has modeled age positivity throughout my life. I never once saw my mom freak out over her age; she never freaked out over a birthday. She never asked 'Do I look old in this?' I've never seen her be jealous over another woman. She's very confident. She's just gotten on with it, as they say in England.
Like Whoopi Goldberg has famously said about getting older, 'What's the alternative?' That's how my mom thinks.
What's next for Eff Their Aging Standards and for you?
I have a book series in mind and I'd love to tackle that. There's also a global art project I'd like to do. For me, inspiration truly is everywhere. With my language background, I've always been very inspired by words – I pay attention to how people speak to one another, to what they say.
I keep a notebook by my bed and every morning, I wake up and just add tons of ideas.
Messages about aging really work subliminally and overtly, and it's just time to fight that messaging. There's a lot of work to be done, and I think it will probably be celebrity-driven; Jennifer Lopez, Cate Blanchett and Sarah Jessica Parker, they are all over fifty.
It doesn't come naturally to want to age, but we're all doing it!
Two Questions About Aging for Tracy Viverretta
If you could change one thing about aging in America, what would it be?
The outdated mindset and narrative around aging. It's past time to re-route this youth-centered narrative to hold space for the value and importance of older Americans, who are doing amazing work in their industries. We, as a society, created this "anti-aging" machine. Therefore, we can dissolve it. 

How has the COVID-19 pandemic changed your perspective on aging?
I was fortunate to be with my mother as her caregiver, pre-pandemic and during, and this heightened my awareness of 1) those who were alone and 2) loneliness in older adults, particularly those who: have lost partners, don't have children, don't have families and don't have a friendship circle. It made me consider ways in which I can serve these individuals going forward.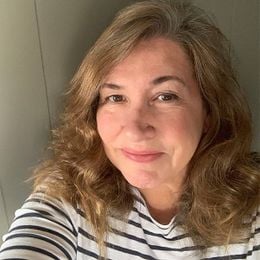 Julie Pfitzinger
is the managing editor for Next Avenue and senior editor for lifestyle coverage. Her journalism career has included feature writing for the Star-Tribune, as well as several local parenting and lifestyle publications, all in the Twin Cities area. Julie also served as managing editor for nine local community lifestyle magazines. She joined Next Avenue in October 2017. Reach her by email at [email protected].
Read More