Taking a Second Look at Midlifers' Second Acts
The 'What's Next?' author checks up on boomers who pursued passions
On Sunday, I stopped by La Cappella, a Pittsburgh restaurant, with my mom, who I was visiting. As I pushed open the door, I was delighted to see Colleen Sheerer, the bustling bistro's co-owner (with her husband, Tim) and her big smile.
 
I'd featured Tim's second-act story in a 2006 article — he previously worked in Merrill Lynch's money market group — and adapted it for the 2010 hardcover version of What's Next?: Finding Your Passion and Your Dream Job in Your Forties, Fifties and Beyond.
 
While revising and updating the book for the paperback edition which just came out, I re-interviewed Tim and the other boomers in it to see how their second acts had turned out.
(MORE: You Don't Need to Reinvent Yourself for a Second Act)
 
Roughly one-third of these folks —who'd all embarked on radical midcareer transitions — are now on to new ventures. Some retired; others sold their businesses. And many have added revenue streams to bring in more cash while nurturing their dream jobs.
 
That's life, as the saying goes. 
I'd like to tell you about a few of them, because their What-Happened-After-What's Next? tales offer some valuable messages.
Lisa Eaves: From Stress to Bliss
 
In Eaves' first career, she held a technical support position at Fannie Mae, earning nearly six figures. While there, she studied acupuncture on the side. In 2004, Eaves opened her Washington, D.C. acupuncture practice, Heal From Within.
 
Today, she's still gaining steam in the field, specializing in fertility and women's health issues. In fact, Eaves told me, she's making a better living than during her corporate days.
 
Eaves' success, I believe, is a direct result of laying the proper groundwork combined with a passion for her new calling. She lived simply, rigorously put money away while at Fannie Mae and built up a healthy 401(k).
 
"Knowing that I was going to take a pay cut to quit Fannie Mae, I sold my old car and bought one that I knew would last a long time. I refinanced my apartment and got my mortgage payment down," says Eaves.
 
Jill Angel: A Second Act and a Half
 
When I first met this single mom, Angel had become a music agent after retiring from spending 22 years as a California Highway Patrol officer.
 
These days, she now also works as fitness director at Del Paso Country Club in Sacramento, Calif. The music business can be uncertain, and her fitness-instruction work provides a steadier cash flow.
 
Ken Rynne: Show Business/Slow Business
 
Rynne is still performing the cabaret act, Planet Washington in Washington D.C., that the former lawyer and lobbyist started six years ago.
But gigs have come slower than Rynne had expected. He now protects himself financially with contract-lawyering assignments.
 
Susan Wolcott: New Love, New Business
 
Wolcott worked as a Registered Nurse and in healthcare management and then gave it up to open a Funkstown, Md. yarn shop, Y2Knit. She closed the shop in 2012 and now sticks to her knitting at Yarnability/Sewinclined, its replacement in Shepherdstown, W. Va.
 
"I moved for love," she says. "I met my partner, Bob, in 2011 and he had just bought a house in Shepherdstown. It made sense to make a fresh start."
A bonus: her new town is a bustling weekend getaway for many Washingtonians. "It's been a good move," Wolcott says.
 
Trish May: Pouring Her Heart Into Cancer Research 
May resigned as director of marketing and strategic planning at Microsoft in 1999 to launch Athena Water and the cancer-research charity, Athena Partners, in 2003. (She is a breast cancer survivor; her mother died of ovarian cancer.) All the business's profits went to cancer research and education. In 2010, DS Waters of America bought the company.
(MORE: Pivot to a Second Act With a Purpose)
 
Last year, May established the Athena Distinguished Professorship of Breast Cancer Research to help the University of Washington recruit and retain faculty, funded by her Athena Partners Foundation. The foundation also established the Athena Endowed Award for Excellence in Breast Cancer Research, recognizing researchers making the greatest contribution toward advancing breast cancer research.
 
Betsy Werley: Moving Onto a New Challenge
 
Werley spent decades as a corporate lawyer and, in 2005, segued to become Executive Director of The Transition Network, a nonprofit based in New York City that helps women over 50 explore career options.
She left that post last year to become an "Innovation Fellow" at Encore.org, the nonprofit dedicated to helping people over 50 explore "second acts for the greater good."
 
The Messages From Their Stories
 
The big message from these stories, I think, is that if you plan to follow your passion to find your dream job, remember this: Nothing is forever.
 
Don't get hung up by the notion that your Second Act will be your final one. Or that if you don't hit it out of the ballpark, you are less than.
 
Chances are, you may move onto something different in five or 10 years. You might have to. Who knows?
 
Four smaller messages I took from my career switchers:
 
1. Be realistic about your expectations. Don't expect to make a massive profit immediately. Be content knowing that the pleasure will come from what you're doing, not from how much you're making.
 
2. Have your support team in place. A spouse, mentor, best friend, sibling or even an adult child to confide in can make a huge difference emotionally, keep you centered and let you move forward one step at a time.
 
3. Keep a gratitude list of your newfound intangible income. The moments of connection with customers. The freedom to not have to ask anyone for permission to take a day off to spend with your 84-year-old mother on her birthday. The wonder of losing yourself in the zone of your work. This is your special currency and it's tax-free.
 
4. Stay poised for adventure. Don't let yourself feel trapped by this act. Keep learning new things. Revel in your new career today, but keep a plan for the future and be willing to try new things — always. It's what's next that makes our lives rich.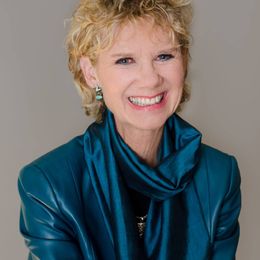 Kerry Hannon
is the author of Great Pajama Jobs: Your Complete Guide to Working From Home. She has covered personal finance, retirement and careers for The New York Times, Forbes, Money, U.S. News & World Report and USA Today, among others. She is the author of more than a dozen books including Never Too Old to Get Rich: The Entrepreneur's Guide to Starting a Business Mid-Life, Money Confidence: Really Smart Financial Moves for Newly Single Women and What's Next? Finding Your Passion and Your Dream Job in Your Forties, Fifties and Beyond. Her website is kerryhannon.com. Follow her on Twitter @kerryhannon.
Read More