Teaching History, From Generation to Generation
This Black History Month, meet three educators who are teaching Black history in ways that bring generations together
Although you wouldn't know it from recent headlines about raucous school board meetings and banned books, teaching history isn't always divisive.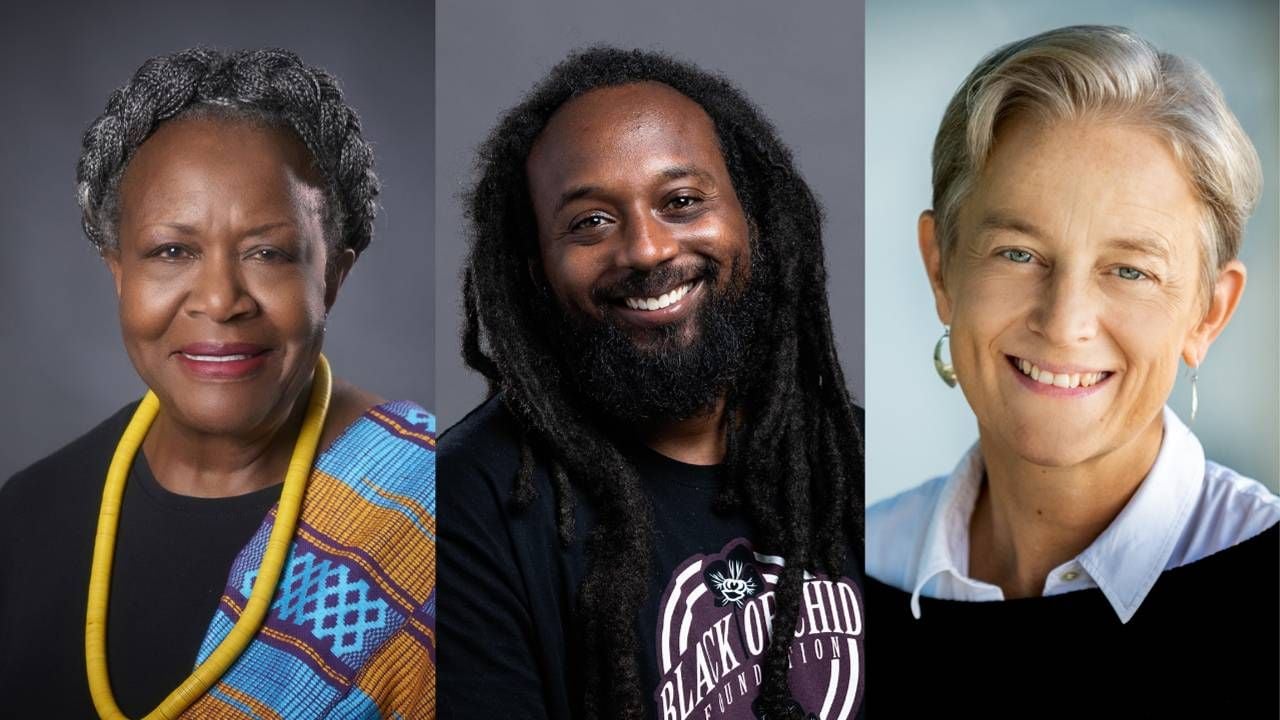 Three social entrepreneurs — all Encore.org Innovation Fellows — are teaching history by bridging generational divides. Their methods vary — a podcast, oral histories and documentary film, the stories behind treasured pieces of cloth. But their goals are shared: to get young people interested in history, engage them in meaningful conversations with older adults, and bring younger and older generations together to learn from one another.
Untextbooked: 'A History Podcast for the Future'
"History is complicated," says Fernande Raine, 50, CEO and founder of The History Co:Lab. The way it's taught is contentious for adults and boring for kids, she says. If they don't learn it, she wonders, how will they understand the rights and responsibilities inherent in democracy?
"All my life I've been surrounded by people older than me and I've tried to take in their wisdom and teachings."
So in 2020, Raine joined with two teenagers to create a podcast they called Untextbooked, "a history podcast for the future." The format is simple: high schoolers apply to become producers of an episode. If selected, they read a book on a topic they're passionate about that is written by a leading historian and interview the author.
"For every history book that's saying one thing, there's another view," Raine says. "This podcast is about engaging young people in critical thinking and having them go the extra mile to really do their homework — to understand the complexity of history and realize it's a source of power for them, to build a better future."
The topics run the gamut from the Cold War to presidential leadership, the AIDS crisis to segregation. Several episodes have focused on Black history. That was a draw for Synde Clarke, a senior at Emmaus High School in Pennsylvania who created her school's first Black Student Union, is co-president of Students Organizing Against Racism and has a podcast called "She Talks White" that centers on the microaggressions Black girls commonly face when living in predominantly white areas.
Clarke applied to be a producer of Untextbooked "because I thought the idea of being able to teach my fellow peers about the power of history was really cool." An Untextbooked editor suggested she read the book "African or American? Black Identity and Political Activism in New York City, 1784-1861." She did, then interviewed the author, Dr. Leslie Alexander.
"I'm a really avid reader," Clarke says, "and the history of Black politics in a certain area is something I didn't know much about. It was really interesting." The conversation between Clarke and Alexander was interesting, too, and makes clear how comfortable Clarke is with older adults. "All my life I've been surrounded by people who are older than me and I've tried to take in their wisdom and teachings," she says.
Raine, who has a PhD in history from Yale and has worked at Harvard, McKinsey, and Ashoka, helps connect the high schoolers to famous historians.
"Having your book reviewed in The New York Times has a lot of social currency," Raine says, "but I tell them what's really gonna change the world is when they come on Untextbooked. That's when they'll influence the next generation."
In 2021, Apple added the podcast to its influential "new and noteworthy" list. Today it has more listeners than 97% of podcasts in America.
"Just young people alone couldn't have done this," Raine says, "and just the historians couldn't have done this either. We know we need to work together to make magic, and to make history a force for strengthening our democracy and our future."
Black Orchid Foundation: Capturing Oral Histories
Emmanuel George is influencing the next generation as an oral historian and documentary filmmaker. The 33-year-old founder of the Black Orchid Foundation in Dania Beach, Fla., captures the oral histories of African American elders who attended Black high schools prior to integration.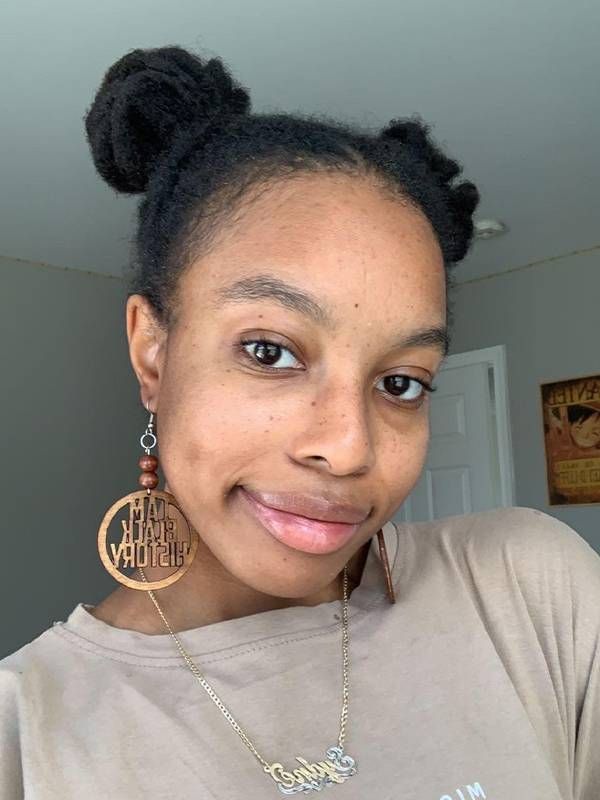 "The way racial integration is taught tends to be very one-sided," says George. "It's always about it being a good thing, where white and Black students can have lunch and walk in the halls together. It was progress, for sure. But when you look at the bigger picture, there were negative impacts, too."  
Many Black schools were forcibly closed down. Some 240,000 Black teachers in the south lost their jobs or were offered lower positions at integrated schools that didn't leverage their expertise or align with their passion. Businesses that surrounded the Black schools, and depended on the students as customers, went bankrupt. Entire communities struggled to recover.
George's latest documentary, "Stories From Our Ancestors: An Ode to Attucks High School," is a 24-minute film about a school in Broward County that was founded as a Black high school in the early 1900s and converted to an integrated middle school in 1970. As he hosts private screenings, George says the urgency he feels to continue doing this work has never been stronger.
"While people continue debating over how Black history should be taught in our schools," he says, "we can be gathering and documenting and unearthing hidden gems found in oral histories so that, no matter what happens, people can access this information at libraries and historical societies, and this history can never be erased."
George always follows his film screenings with an intergenerational panel discussion featuring older adults who are alumni of the school and teenagers who are current students. "The conversation is about how to find solutions," he says, "to preserve these stories and bridge the gap."
Weaving Wisdom: The Rich Stories of Fabric
Grace Hampton, 84, is making sure the history of African fabrics like kente and adinkra cloth is passed on. An artist and former professor who was the director of the School of Visual Arts and head of African American Studies at Penn State University, Hampton's interest in fabrics goes all the way back to her youth.
Having grown up near the New Maxwell Street flea market, which Hampton describes as "the last real melting pot in Chicago," she recalls admiring the silk scarves, ruffles and bright colors worn by market sellers and customers who had immigrated from other countries. Later in life, when traveling to Africa, Hampton began collecting fabric, seeing it as "walking, talking, wearable pieces of art that expressed both the individual and the culture." She studied its meaning.
"The conversation is about how to find solutions," he says, "to preserve these stories and bridge the gap."
When Hampton retired in 2014, she enrolled in Penn State's Intergenerational Leadership Institute, a program for older adults seeking new experiences and community impact. There she met two other women — Sandy Lopez and Fran Scalise — interested in using fabrics and cultural artifacts to jumpstart meaningful, intergenerational conversations. They called their project Weaving Wisdom, and began offering workshops to K-8 children and their families at community centers, churches and libraries in the town of State College.
"Using fabric as a vehicle for this project accomplishes two things," says Hampton. "It teaches history and it's something that most people can understand. Seeing and selecting fabric is part of everyone's life. It's an easy way to introduce culture, to teach history, and to make a comparison between cultures."
Hampton says she'll often show an American quilt first, and talk about its meaning and use. Then she'll introduce a piece of kente cloth, explaining how it was used for special events like the birth of a child or king, and how the colors represent different things: red for the blood of the people, green for abundance of vegetation, and gold for the sun that warms everything.
"I call it a talking cloth because it tells a story," Hampton says.
The intergenerational piece of the project is personal to Hampton, who is now a great-grandmother. "This was real for me — finding a way to pass along what I know about my history as an African American and fostering improved communication across the generations."