The Latest Technologies for Vision Loss
New innovations offer choices beyond canes and seeing-eye dogs
On a recent trip from Baltimore to Seattle, Eric Duffy had a little extra help navigating his way through the airports. He has, as director of access technology for the American Federation of the Blind, traveled a bit, and is perfectly capable of getting around airports using just his cane. But now he wears special glasses that allow a sighted person perhaps thousands of miles away to see for him — to spot signs pointing out gates, to locate restaurants.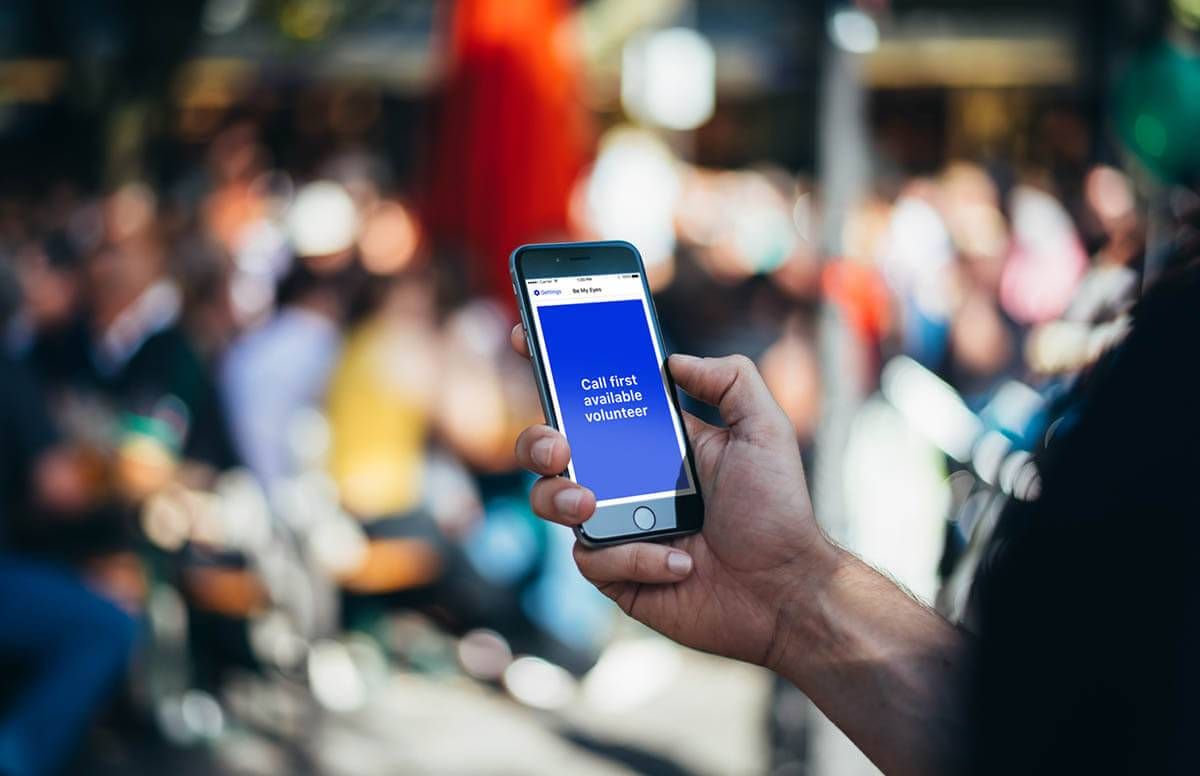 It's part of a new service called Aira that takes advantage of wireless and wearable technology to simplify the daily lives of people with vision loss.
"When you need to get from point A to point B, it makes it easier," Duffy said. "Aira is a great piece of technology. I use it every day."
Promising Technologies for Vision Loss
It's the kind of innovation that becomes increasingly essential as America ages. By the age of 65, one out of three people develop some form of vision-reducing eye disease, such as macular degeneration, glaucoma, cataracts or diabetic retinopathy. That's why vision loss among older adults is seen as one of the major health care challenges of the coming decades.
Fortunately, the rapid evolution of smartphone apps and artificial intelligence are providing high-tech assistance options for people who have largely had to rely on using canes and seeing-eye dogs to get around.
Here are some of the more promising developments: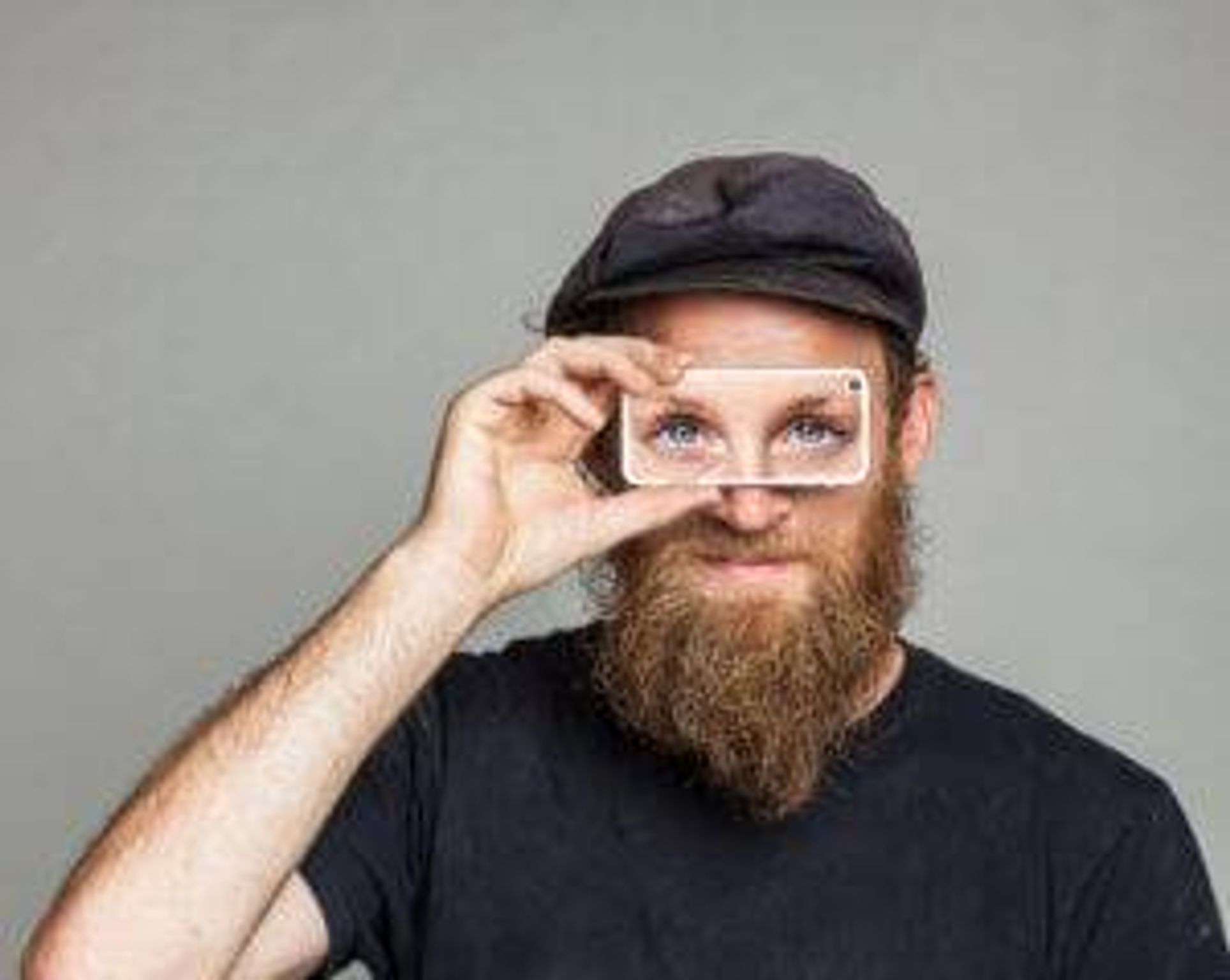 A Volunteer Army of Eyes
One of the more popular apps is literally built around the kindness of strangers. It's called Be My Eyes, and for the past few years has been connecting blind people or those with low vision to volunteers around the world who help them see.
Most often, it's to assist them with prosaic tasks, such as matching socks or checking expiration dates on food. But people have also come to rely on Be My Eyes, which is based in Denmark, for more momentous occasions.
"It's being used for some amazing things," said Be My Eyes' Community Director Alexander Jensen. "We received an email from a woman who said she used a Be My Eyes volunteer to check her wedding dress for any stains before the ceremony started."
A Chance to Do Good
The app, which is free and available for Apple and Android smartphones, allows a volunteer to see through the camera on the blind person's phone. For the phone owner, it provides a way to get vision help without bothering family members or friends; for the volunteer, it's a simple opportunity to do good deeds.
About 45,000 blind people are now using Be My Eyes, assisted by close to 600,000 volunteers who have signed up. Since more than half of the helpers speak English, a person in the U.S. can get assistance in the middle of the night, if necessary, by getting connected to an English speaker somewhere else in the world.
The relationships are meant to be anonymous, so volunteers aren't provided with personal information about the callers. To further protect privacy, it's recommended that Be My Eyes not be used to read credit cards or anything containing Social Security numbers or bank information.
Initially, Jensen said, the team behind the app considered implementing a bonus point system to motivate volunteers. "Because no one had done something like this before, we thought, 'Why would someone help anyone they don't know?'" he explained. "But it turned out that a lot of people did. One reason it's grown so quickly is that it's gratifying to help someone out."
GooglePlay named Be My Eyes one of the best apps of 2017.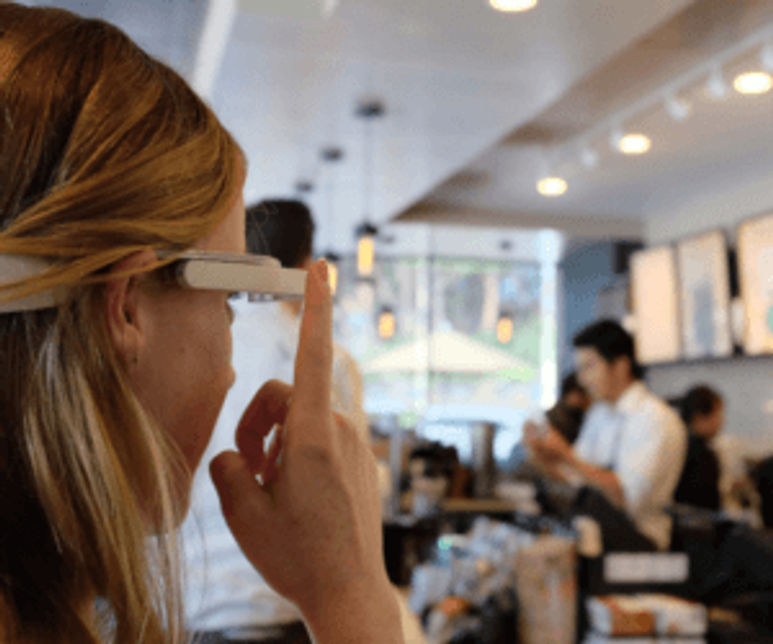 'Glasses' for the Blind
Eric Duffy describes Aira as "Be My Eyes on steroids." While it's based on the same goal of providing sight remotely through another person, Aira is a commercial product rather than a community, and one that incorporates artificial intelligence into the process.
Aira subscribers — there are different rates based on minutes used ($89 a month to $329 a month) — are given a variation of Google Glass, minus the display screen. Instead, a person who responds to a call is able to watch through the device's camera and then tell the blind person what he or she sees. In this case, the helpers aren't volunteers; they're "agents" who provide their services in a way similar to Uber drivers. Aira calls itself "a service akin to OnStar for the blind."
Suman Kanuganti, the company's CEO and co-founder, explained that Aira agents are trained and certified, with an emphasis on keeping the interaction focused on sharing information.
"We train them in how you describe distance, how you provide navigation," he said. "One of our fundamental philosophies is that you need to think like someone's eyes, not their brain. We want to provide data and information to the fullest extent possible. The users choose what they do with that information."
Creative Uses for the App
The initial focus for Aira was as a navigational tool. But as with Be My Eyes, its users have found all kinds of creative applications, according to Kanuganti. He said one subscriber uses it almost every night to have bedtime stories read to his kids. Another asked an Aira agent to come along — virtually — to his father's funeral.
"He didn't want to bother anybody to tell him what was going on," said Kanuganti. "So, he asked to just be told what the agent saw through his glasses. Later, he emailed us and told us that he didn't feel like he had missed his father's funeral."
Phones That See
In July, Microsoft launched a free, fast-acting app called Seeing AI (AI for artificial intelligence) that essentially puts eyes in a smartphone. Point the phone's camera at a person you know and it can not only identify him or her but also provide some sense of the person's mood by seeing expressions. It also can read documents and books, scan barcodes to identify items and note the denominations of money.
One distinctive feature is that Seeing AI can help guide the user to line up the camera. For instance, it beeps when the camera gets closer to a barcode. The app — now only available for iPhones — is able to respond quickly because its basic functions are carried out on the device itself. That means it works even where there's not a good Internet connection.
The same is true of Aipoly Vision, an app for Apple and Android phones, launched in 2016 and a winner of a Best of Innovation Award at the Consumer Electronics Show earlier this year. Also, as with Seeing AI, it's not necessary to snap a photo of an item; the app vocally identifies something once the phone's camera is focused on it.
The basic version of the Aipoly Vision app, which is designed to identify what it defines as 1,000 "essential" items, is free. For a small subscription fee, the list can be expanded to almost 4,000 items. Aipoly can also read text and identify 1,000 different types of food. And a user can toggle to color recognition — it can distinguish more than 1,000 different colors.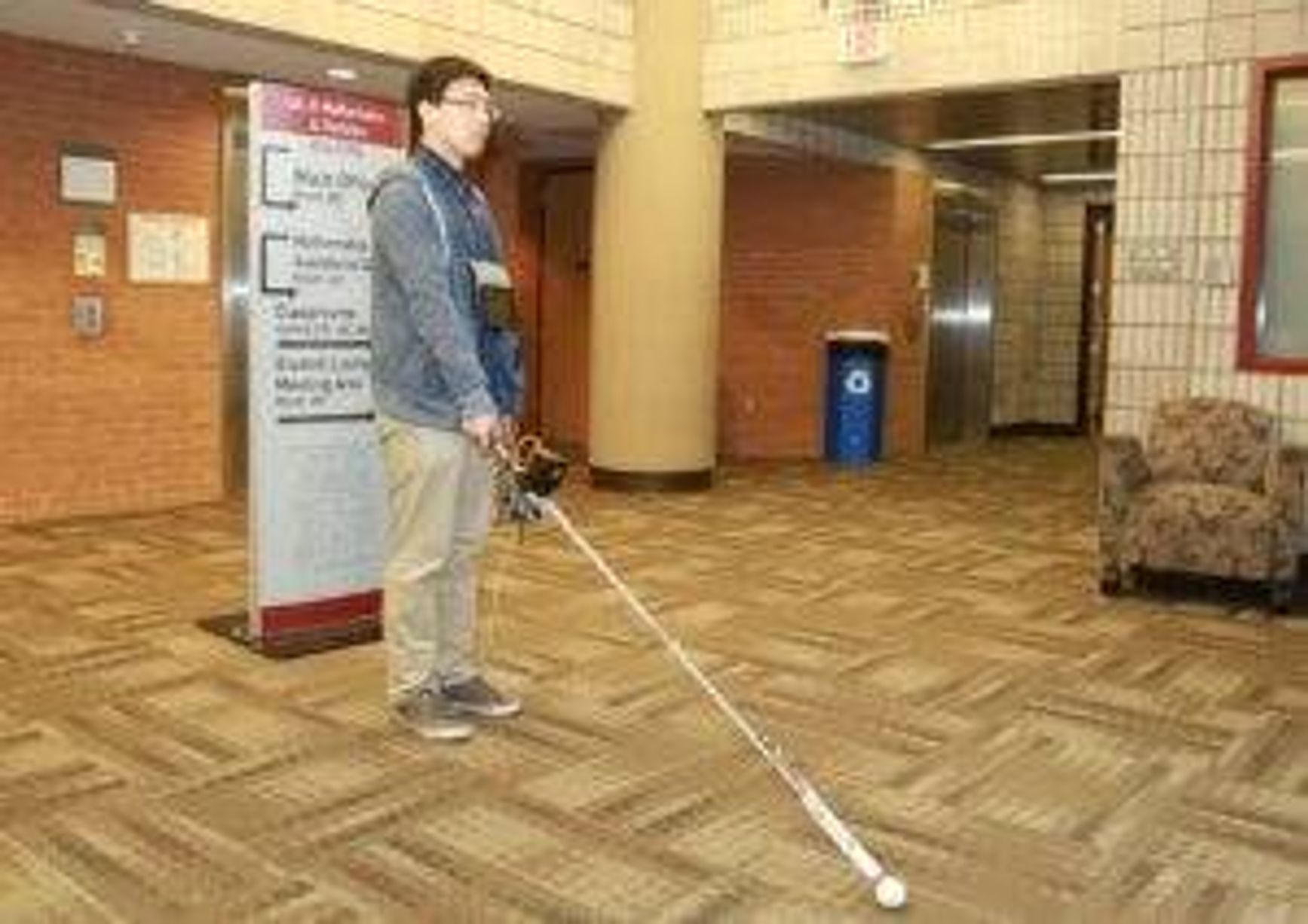 A Robotic Cane
It's not available commercially yet, but a device called the RoboCane is in the works. Developed in part through a grant from the National Eye Institute, the robotic cane is the creation of Cang Ye, a computer scientist at Virginia Commonwealth University. It's equipped with a 3-D camera and computer that detects and recognizes structures and potential obstacles, and is able to alert the user with voice prompts.
The assistive device also has a motorized roller tip that can move it and its user to a desired location. To help map a route, digital floor plans can be loaded to RoboCane's tiny computer. Along the way, the user can give commands to RoboCane through a microphone or get audio feedback via a wireless earpiece.
Next Avenue's story about another "smart cane" called Sherpa can be found here.
Randy Rieland
often writes about aging and technology for the Innovations blog on Smithsonian.com. Previously, he was in charge of digital media for the Discovery Channel.  He is based in Washington, D.C.
Read More