OPINION: Technology's Impact on the Pandemic
A gerontechnologist and Influencer in Aging on the role of tech in this crisis
(Across caregiving and community, business and intergenerational attitudes, the pandemic and how we respond to it could change us forever. Next Avenue turned to some of our Influencers in Aging, a diverse group of thought leaders, for their insights, counsel and opinions of what could lie ahead — if we choose.)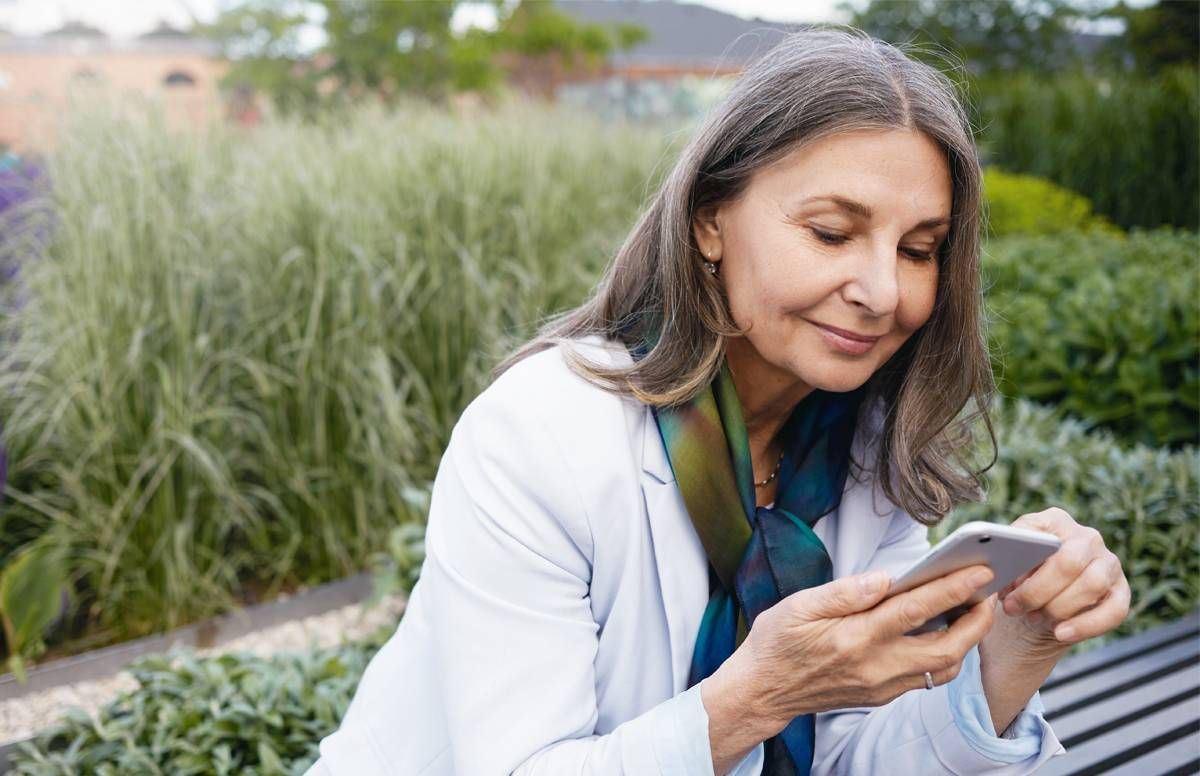 As the COVID-19 crisis unfolds, one thing is clear: technology is a critical component in our efforts to live through a pandemic. The coronavirus outbreak is a unique situation most of us have never experienced and had no way to prepare for, but we are far better equipped to deal with it in 2020 than five to ten years ago.
While social distancing is required to save lives, it creates numerous challenges, especially for the older population. I believe that older adults are better positioned to deal with this than ever, thanks to the digital transformation our society has gone through.
Technology adoption rates among older adults have grown rapidly in recent years, and according to AARP, 51% of older Americans purchased some tech product in the past year, the most common item being a smartphone.
According to some estimates, social distancing is here to stay, at least for a few months.
Five years ago, it was far less common for people in their 70s or 80s to own a smartphone or a tablet and have internet connectivity in their home. In 2020, many more older adults own devices with internet capabilities and are able to use them to video chat with family and friends, order groceries, consume content online and even exercise.
Our Commitment to Covering the Coronavirus
We are committed to reliable reporting on the risks of the coronavirus and steps you can take to benefit you, your loved ones and others in your community. Read Next Avenue's Coronavirus Coverage.
Families and volunteers of those who were not connected or didn't own devices prior to the pandemic are helping by providing easy-to-use tablets and setting up internet connections.
The Smart Use of Technology
Tech companies, and especially "age-tech" companies, are doing their best to serve the public that is required to stay home, sometimes offering their digital products at a discount or for free. We've seen an influx in webinars, which allow people to not only learn something new, but also socialize. Food delivery options are more widely available than before, and you can even get your prescriptions filled online and delivered to your door.
Telehealth has been available (albeit somewhat inaccessible) for years, but most people would still rather visit the doctor's office even for things that don't require a physical check-up. Lately, more health care providers have expedited the adoption of telehealth and been making doctors available to their clients online, to protect their health and prevent unnecessary visits to the clinic.
Basic thermometers and blood pressure monitors have long been common in households, but today it's possible to check many more vital signs at home and have this information automatically transmitted to your doctor.
All of this has been made possible with the smart use of technology.
Accelerating Digital Transformation
There's an old Jewish saying, "Prophecy has been given to the fools." It basically means that no one knows what the future holds (and those who think they know are probably fools). None of us know when things will be back to normal. According to some estimates, social distancing is here to stay, at least for a few months. This means that society, including older adults, will have to adjust.
Businesses, elder care providers, governments and nonprofits have had to rapidly adjust to this new reality and come up with ways to continue providing their services while keeping everyone safe.
In certain areas, for example, more government services are being provided online rather than in person, and this is a huge improvement. For nonprofits that provide social services in the community, it is more challenging.
Looking forward, I believe that COVID-19 will accelerate digital transformation for many traditional businesses and service providers who were used to providing their services in-person. Schools, fitness studios and even doctors were forced to move most of their activity online. Some of those might learn that this is actually a more efficient and profitable way to do business.
For people who are practicing social distancing, people with disabilities and people who live in rural areas with limited access to services and transportation, this digital transformation is a blessing.