Ted Lasso Reminds Us of the Importance of Kindness
The main character in the Apple+ series 'Ted Lasso' demonstrates that acts of kindness can go a long way — which is also true in real life
People have long been doing random acts of kindness, from paying for someone's coffee to giving up a perfect parking spot. But given all that is going on in the world these days, we may have forgotten about kindness for a while.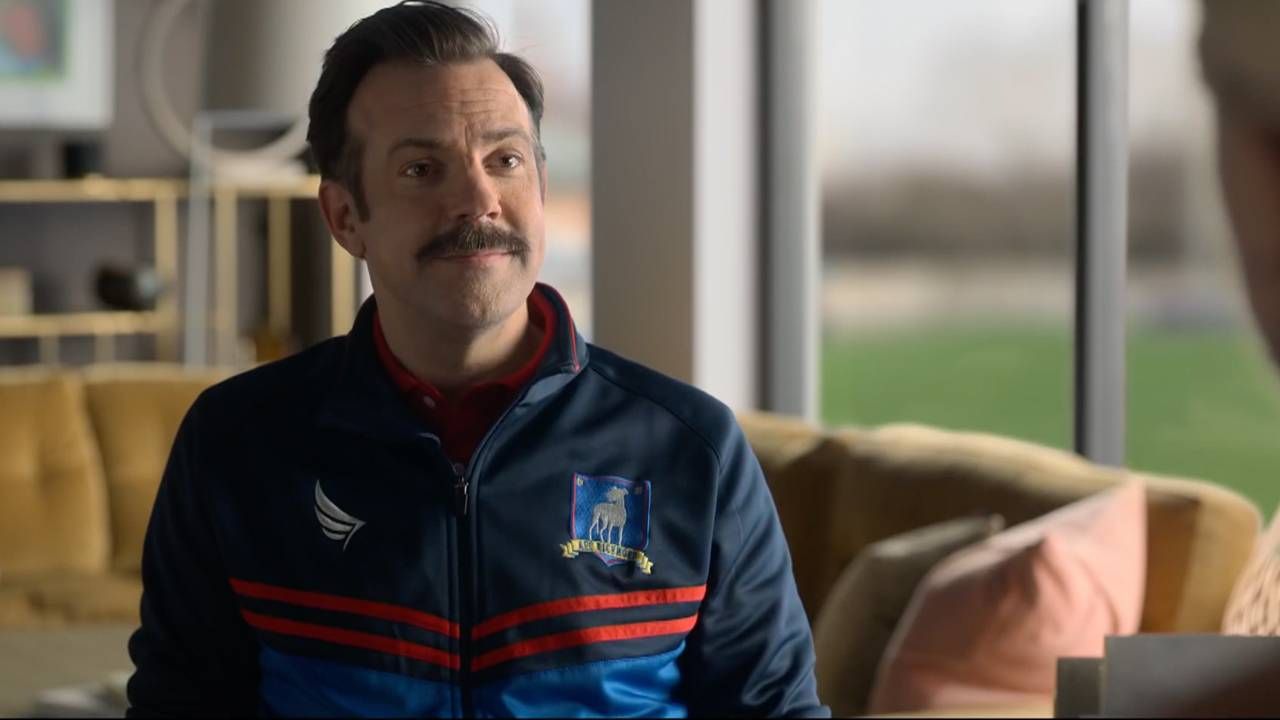 Enter Ted Lasso, of the popular "Ted Lasso" series on Apple+ TV. Through each 30-minute episode, Ted (played by Emmy Award-winner Jason Sudeikis), a former U.S. college football coach now coaching an English soccer team, and his castmates gently remind us that kindness can help shape our part of the world. 
Ted is a man who shows empathy and kindness to everyone, even those who seem to not deserve it. His acts of kindness range from offering a comforting word, to baking biscuits for his boss — and throughout each episode, viewers see how Ted's actions take off as others emulate him, knowingly or not. The show's kindness message has spread, and people around the world are talking about it.
The past few years have been hard on many people. News and social media feeds are often dominated by bad news, sad stories and anger.
Kindness Is Important During Hard Times
"I think there is a bit of a pushback from that right now," says clinical psychologist Michael Tobin, founder of Whole Family (a website focused on family and marital challenges) and author of "Riding the Edge: A Love Song to Deborah."
"He does acts of kindness. He listens to people, which maybe is the most important ingredient of kindness."
"I think the natural way of being is to be kind to one another. My experience has been that we naturally want to give to one another. And I think that's one of the things that the Ted Lasso show sort of pointed out to us," Tobin says. "This guy is just a nice fellow. He cares about people. He does acts of kindness. He listens to people, which maybe is the important ingredient of kindness. And maybe that's the basis of it all."
Kate Hanley, author of "How to Be a Better Person," says that humans are wired for empathy, the ability to understand and share how others feel.
"We have mirror neurons that help us understand how other people are feeling," she explains. "And this is a big reason why our species has proliferated to the extent that it has, because we have this innate programming to look out for each other, and to help each other. So when you act on that impulse, you're literally acting on the better. It is one of the defining things that makes us human."  
But can simple kindness really make that much of a difference in your life? Yes, it can, as both the do-er and as the recipient.
Acts of kindness don't have to be large, expensive or grand. We've all heard of how some people pay for the coffee order for the person behind them in the drive-through line at the coffee shop. But other examples include giving someone a compliment, bringing a treat to work to share with coworkers or just sending a nice text, note or email to someone, thanking them for something they have done.
Tanya Gulliver-Garcia, director of learning and partnerships at the Center for Disaster Philanthropy in New Orleans, likes to do a variety of kind things — from donating items to community pantries to organizing holiday gift giving for people in need. And sometimes, it's a one-to-one act, a private one.
"I value the fact that I can afford a car and so [I] try to give rides to folks when I can. One Thanksgiving, my friend wanted to see her family in the next state but the cost of renting a car was prohibitive. So I loaned her my car for a couple of days. For me it was nothing, I wasn't planning on using it anyway. But for her, it was everything."
Doing these things gives Gulliver-Garcia a great, long-lasting feeling, she says.
Be Kind in Your Corner of the World
An important message from the Ted Lasso series is that you don't need to be happy or feel like all is going well in your world in order to be kind. Although not obvious at the beginning of the series, we start to get glimpses into Ted's life and learn that he is experiencing loss, grief, and even panic attacks. Yet, he still works to make others feel good about themselves.  
"Being giving or helpful is a good coping tool for [some people]," explains Dr. Gail Saltz, clinical associate professor of psychiatry at New York Presbyterian Hospital and host of the "How Can I Help?" podcast. "You don't have a way of fixing or helping the terrible suffering going on in the world, but it feels like you should be doing something."
Although we may not be able to make global changes, we can start in our own corner of the world. It helps make people feel less out of control and less helpless, which is comforting to them, Saltz says.
"You may not realize it at first, but you are helping yourself as much as you're helping others."
She used homelessness as an example. "Chances are one person can't, and won't, be fixing the homeless situation, but perhaps they can go to a soup kitchen and work there once a week. Helping people in that way can make you feel that you're contributing. People feel like they have agency, as opposed to feeling awash in the sadness of what they see," Saltz says.
Amy Crabtree Campbell, from Kalamazoo, Mich., experienced that firsthand when someone mysteriously helped her financially. She had spent most of 2019 and 2020 working hard to pay off her student loans.
"I was making serious progress by selling some of my excess possessions and taking on some extra work. I was SO close to getting it done when I hit a plateau," she explains.
Campbell posted about her problem on Facebook to update friends who were following her journey, but not with the intention of asking for help. "A few weeks later, on Easter Sunday 2020, I came home from my sister's and found a note on my porch wrapped around five hundred-dollar bills," she says.
To this day, she has no idea who did this.
Being Kind to People Means You See Them
Although Campbell's experience involved a large sum of money, she points out that kindness doesn't have to cost a lot, or anything at all. "It takes so little to help others out, from a compliment on their outfit to the random gift on someone's front porch. If you have time to do so, volunteer for organizations that help others. You may not realize it at first, but you're helping yourself as much as you are helping others," she says.
In a world where some people are suffering, they may feel unseen and unheard. These feelings can intensify other negative feelings. But a random act of kindness tells them that someone does see them, even if it's through a brief encounter.
"You don't have to have a profound discussion," says Tobin. "Just noticing a nice outfit, making small talk to people, you're saying, 'Hey, I see you; you exist.'"
And for some, that message will mean more than the giver can imagine.
Ted Lasso isn't the first to champion kindness. He just put it out there for us all to think about.
Marijke Vroomen Durning
is a Montreal-based writer and RN who writes about health, medicine, and life in general. She recently cofounded DecipherYourHealth.com to help people understand the healthcare system and be more confident acting as their patient advocate.
Marijke's work has appeared in Costco Connection, CURE Magazine, Forbes.com, Oncology Live, and many other publications. She also runs a quilting website, MyCreativeQuilts.com.
Read More