Thanks for Firing Me
Why losing my dream job was the best thing that ever happened to me
Certain dates are burned into my brain.
Nov. 22, 1963, when President John F. Kennedy was assassinated. Dec. 8, 1980, when my hero, John Lennon, was gunned down by a "fan." Sept. 11, 2001, when terrorists attacked the World Trade Center.
And Jan. 31, 2013.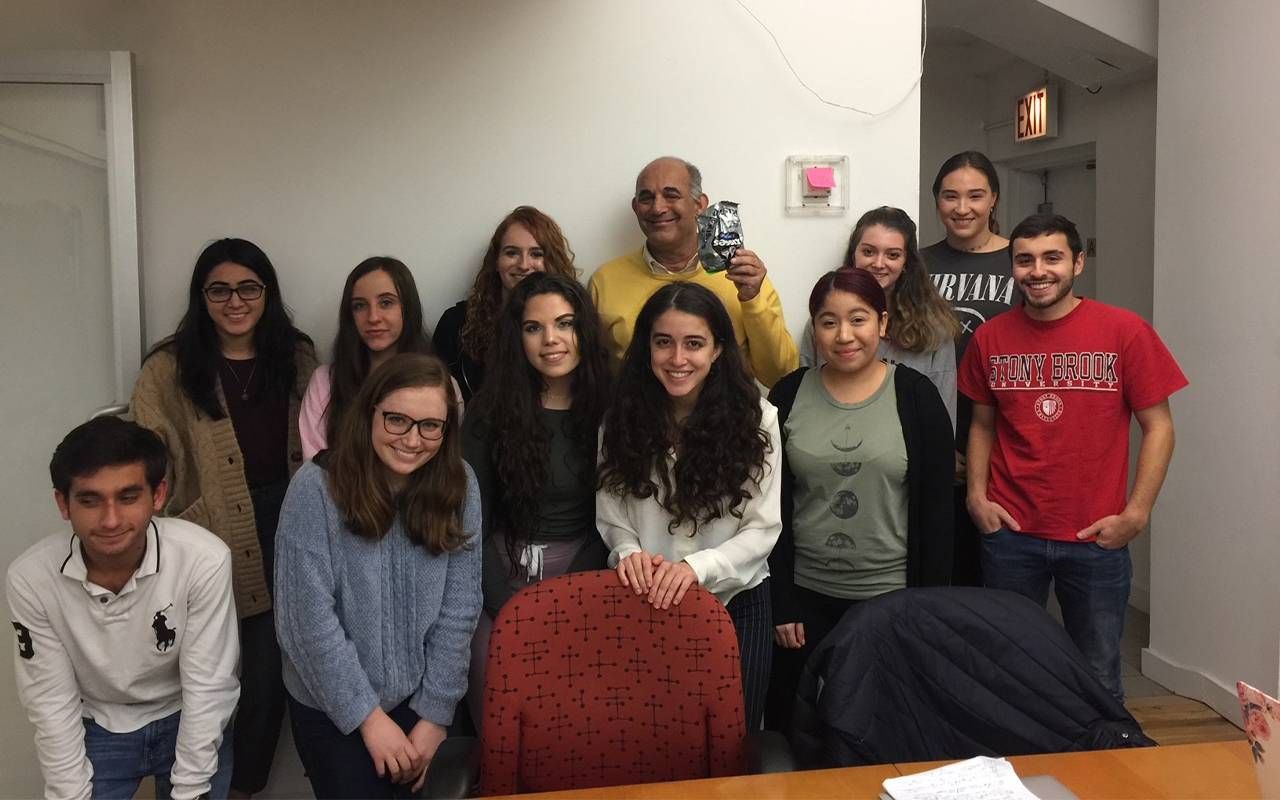 That was the day that I got canned, downsized, fired. Or as they prefer to put it in corporate-speak, either to soften the blow, satisfy the lawyers or ease their collective guilt: Laid off.
I made a bet on myself, that I could re-invent myself and put the pieces back together and flourish.
To be exact, my life changed forever at 3:46 p.m., Eastern Standard Time, that Thursday when someone from my employer's human resources handed me my exit-employee packet.
At the time, I was sure that I'd remember this moment as the worst day of my career. And for someone who — maybe like you — derived such a strong sense of identity and self-worth from his job, you might say that it was also one of the worst and most traumatic days of my entire life.
Instead, a decade later, I can report that getting the old heave-ho was the best thing that ever happened to me.
Gaining Perspective
How is that possible? I gained self-awareness about what was really important. And I never would have acquired this insight by staying on the same path, day after day. I made a bet on myself, that I could re-invent myself and put the pieces back together and flourish.
You know what? If I could do it, then so can you.
After thoroughly enjoying 35 years in journalism, I thought no other job could give me the same kinds of tingles.
That all changed not long after my layoff, when I became an adjunct college professor, an educator. Now, I identify myself as someone who teaches college students — and, uh, who also writes stories for websites in his spare time.
What This Teacher Learned
Losing my dream job provided me with the ultimate "learning experience."
Mostly, I learned so much about myself:
That I didn't need to have what I had regarded as a prestigious job to give me my self-worth.
That I didn't need to have a lot of business associates around to show me that I was popular or important. (Besides, predictably, so many of these "friends" showed where they were really at when they stopped returning my calls after they learned I had lost my job. They evidently concluded that I was no longer in a position to help them by writing about them in my widely read column. Jon who?)
That paying it forward — helping young people and giving back to society — gave me much more satisfaction than I had experienced as a columnist.
That I had beaten the odds. Remember, I got pushed out at the age of 57. I eventually lifted myself off the canvas. I established myself in a new career. I achieved the rarest accomplishment imaginable: a second act.
It was also nice to find out that I could use many of the skills that had served me so well in journalism in my new profession as a teacher.
What Had I Really Done?
I wrote hundreds of Jon Friedman's Media Web columns in my 13-plus years at MarketWatch. The work of a columnist suited me exceptionally well. I could poke the establishment by turning a phrase. On a good day, I could expose wrongdoing. I wrote about the biggest names in the media ecosystem. I had status. I was a big shot. It was cool.
But you know what I also learned? That all of the professional rewards were all about me. Was I really doing anything to help society, beyond providing an entertaining diversion to my readers' lives?
By contrast, the satisfaction that I get from teaching dwarfs the kicks I got in journalism. Sometimes, I really love the poignant moments, such as when an irrepressible student named Kristie in the very first college class that I ever taught told me, on the last day of the semester: "Professor Friedman, I am really proud of you!"
Surprised but pleased, I asked her to elaborate.
"When you started teaching this class, you didn't know what you were doing. Now you're pretty good!"
"Well," she charged on, "when you started teaching this class, you didn't know what you were doing. Now you're pretty good!"
It was nice to see I was making progress in my new profession. Such as the time, in that same class, when an exchange student from Korea cornered me after class to protest the C-plus I had given her on a homework assignment, following a string of B-plus grades.
"Professor," she said defiantly, "I deserve better!"
I replied, "So do I."
I could see her face slowly break into a smile, as if to concede, "Hey, professor! Not too shabby!"
The Ultimate Reward
But the best moments were when students told me my class had changed their lives. Granted, this didn't happen very often, but when it did, I felt 10 feet tall.
You see, I require every one of my students to give an oral presentation in front of the class during every semester. For any students, especially those who don't have English as a first language, public speaking is an immense challenge. But they need to gain this experience and the self-confidence that comes from completing this task.
I've had students tell me that they did, indeed, gain confidence from the assignment. Many have told me that they had never felt encouraged to speak up in class until I made them feel welcome to do so.
A byline is nice. But this kind of feedback is much more satisfying. There's no comparison.
Jon Friedman

Jon Friedman, who teaches The Beatles: Their Music, Influence and Legacy at Stony Brook University, is the author of the Miniver Press ebook "Goo Goo Ga Joob: Why I Am the Walrus Is The Beatles' Greatest Song."
Read More