'The Art Made Me Think, It Made Me Feel'
As part of Next Avenue's Museum Challenge, readers visited museums of all varieties across the country. Here are some stories about their experiences.
His discovery that there is an Andy Warhol Museum in Pittsburgh — where the pop art icon was born and raised — led Next Avenue reader Paul Brown, of Winston-Salem, North Carolina, to decide to pay a visit to the museum on his next trip to the city.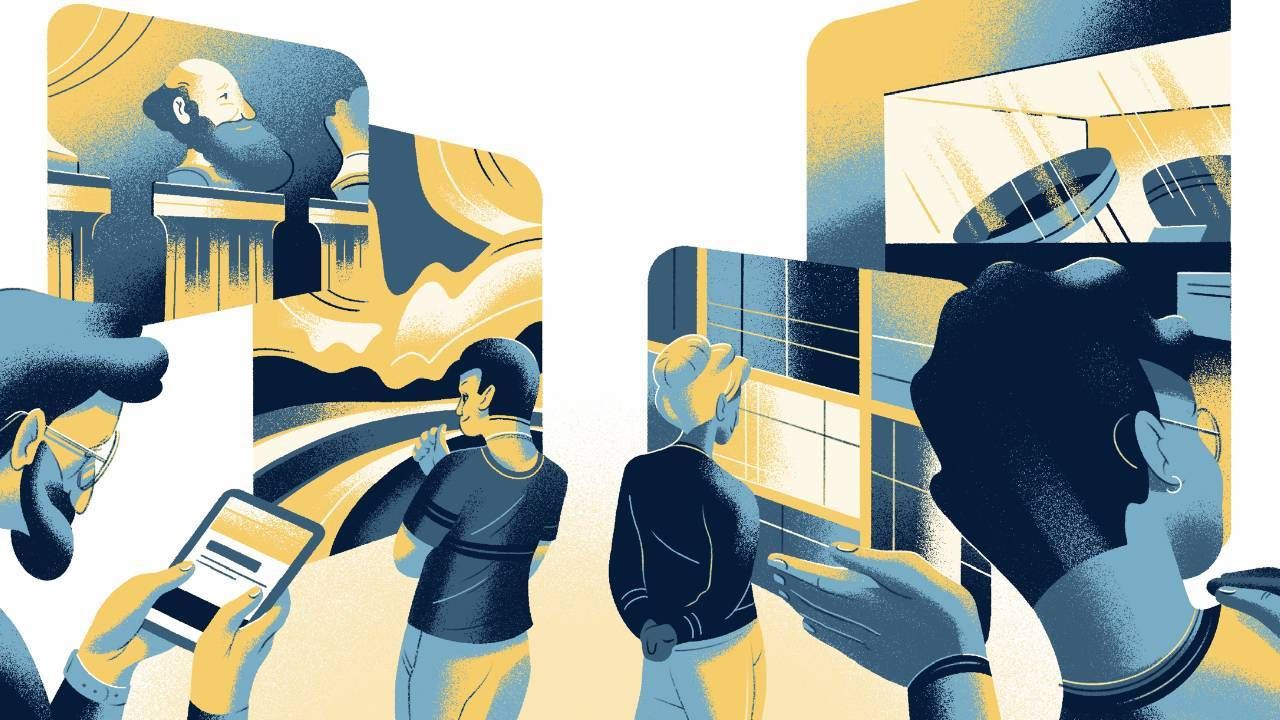 He was not disappointed. "There, I discovered in some depth how this youngest son of Eastern European immigrants was shaped through poverty, fragile health, the influence of an artistic mother and the love of admiring older siblings," Brown wrote to Next Avenue. "Warhol saw opportunities away from gritty Pittsburgh and vowed to succeed."
He noted that the museum, a former warehouse, features everything from "compelling family photos to some of the final works" by the artist who referred to himself as "an observer of American culture," Brown added.
"I'm one of those people who will read every word of the descriptions at a museum."
Brown was one of many Next Avenue readers who took our "Museum Challenge" this summer to visit a museum: one they'd always wanted to explore, or an old favorite.
Richard Frost, who lives in Plattsburgh, New York, did both. A longtime fan of the artist Frederic Remington, Frost and his wife paid their first visit in over a decade to the Frederic Remington Art Museum in Ogdensburg, New York, finding larger and redesigned galleries to better highlight the Western artist's sculptures and paintings.
A weekend trip with two other couples — "the rule for where we decided to go was that it had to be a nonstop flight away" — brought the pair to Washington, D.C. where Frost was fascinated by a visit to the Smithsonian's National Postal Museum.
"I actually went to see their baseball exhibit because anything about baseball will draw me in immediately," Frost said in an interview, adding that he then became "entranced" by the entertaining displays of the history of the postal system and how it's evolved over the years.
"I'm one of those people who will read every word of the descriptions at a museum," Frost said. "I learned about the development of zip codes and how the distribution of mail evolved. Because my background is medicine, I was fascinated by the wooden cylinders that were once used to send medicine through the mail."
The Emotional Impact of Museums
History was also on the mind of Martha Dewey of Hartford, Connecticut when she and her husband paid an emotional visit to the National WWII Museum in New Orleans. "My father and uncles served in World War II," she said, adding that she believes this museum, which focuses on several theaters of operations, including the Atlantic, European and Pacific, elevates the experience of what it meant to fight in the war "to another level."
"In many museums like this, there are lots of pictures, they may have a plane or other artifacts," she said. "But in this museum, if you don't come away emotionally touched by what you see, I would doubt your humanity."
"In this museum, if you don't come away emotionally touched by what you see, I would doubt your humanity."
For Dewey, it was the personal stories of soldiers, told in their own words, in short documentary-style films, that had the greatest impact. One gallery, devoted to D-Day and the invasion of Normandy, was particularly memorable.
"After you've learned the numbers, of planes, boats and soldiers, you enter this small theater. There was a story told by a soldier, as an older man, about his experience as an 18-year-old parachuter, dropped behind enemy lines on D-Day. All he kept thinking to himself was 'If I survive, I will never be as afraid again in my life as I am right now,'" Dewey explained.
"This is really a living museum, and the stories are so personal and gut wrenching," she added.
Art and Experience
The different types of museums our readers visited and wrote to tell us about definitely ran the gamut.
The Rose Art Museum at Brandeis University in Waltham, Massachusetts, is a favorite of local resident Kathy Kuhn. "I went to see 'My Mechanical Sketchbook — Barkley L. Hendricks and Photography,'" she wrote. "A fascinating combination of photographs and paintings. His photos are like sketchbooks for his subsequent paintings but the beauty of them also stands alone." She added that the Rose Museum is "free and in my city."
Ellyn Lem traveled from her home in Waukesha, Wisconsin to the Art Institute of Chicago to see an exhibit by one of her favorite artists, Igshaan Adams, a young gay Muslim artist from Capetown, South Africa.
"The art made me think, it made me feel; it opened my senses and expanded my world view."
The exhibit featured weavings by Adams, something Lem said she wasn't used to seeing from the artist, all based on "the paths people took in their homes, as depicted in worn linoleum from various dwellings" where Adams lived.
Lem found it fascinating to learn, from the accompanying descriptions, that "one cannot tell which floor coverings came from the homes of Black or white people, despite apartheid still lingering in his hometown."
In Lem's words, "The art made me think, it made me feel; it opened my senses and expanded my world view."
Laurie Kummeth, who lives in Maple Grove, Minnesota, visited a friend in Milwaukee and the two toured and lunched at the Milwaukee Art Museum. "She lives right there, and is sixty, but hasn't visited since she was a child," said Kummeth.
Kummeth also praised the Minneapolis Institute of Arts (Mia) which she calls "my home museum," adding that it's a "spectacular" space.
Passing on a Love of Art to the Next Generation
"They have a wonderful Art Adventures program where volunteers give themed art tours to children. I did this for years — it was truly special to be asked by a second grader to 'go see his favorite Van Gogh' or to get hugs at the end of a tour," Kummeth said.
Like Kummeth, Connie Hawes, of Portland, Oregon, has a background in museums - for several years in the 1990s, she served as a docent at the Portland Art Museum, which is just a few blocks from her home.
"I love seeing the art through Maddie's eyes."
Now, she is happy to play "guide" to her eight-year-old granddaughter, Maddie, who has become a bona fide museum fan.
"We've been taking care of her one day a week since she was a baby, so I'd often put her in the stroller and we'd walk to the museum," said Hawes.
Lately, Maddie has been on an "ancient Egypt kick" which Hawes enjoys as that was one of her favorite subjects to discuss with museum visitors when she was a docent. "I love seeing the art through Maddie's eyes," she said.
Another of her granddaughter's current favorite art forms is "abstract sculptures" and before long, she'll be able to see many on display in one of the world's most renowned museums: Plans call for a visit to the Metropolitan Museum of Art in New York City when Maddie is "eleven or twelve," said Hawes.
My Own Museum Challenge
For me, my challenge is to see all the museums I still have on my 'must-see' list. This summer, I checked off two that I'd been eager to visit for some time: The Metropolitan Museum of Art (I think Maddie's going to love it) and the Museum of Modern Art (MoMA) in New York City, which was where I was delighted to see "Matisse — The Red Studio."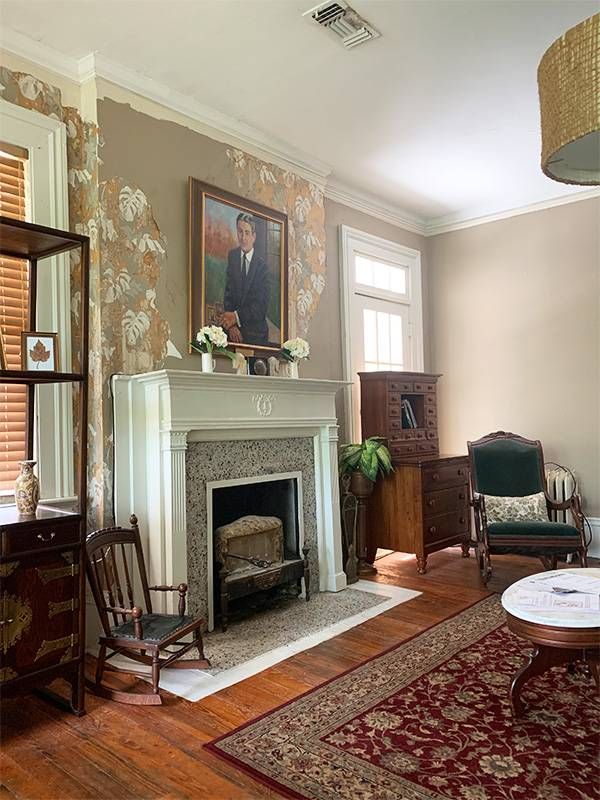 I also visited the Montgomery Museum of Fine Arts in Montgomery, Alabama, which spotlights the work of many local and regional artists in a beautiful space.
And while in Montgomery, I actually lived in a museum for three days.
The Scott and Zelda Fitzgerald Museum is located on the first floor of a home in the Old Cloverdale neighborhood of Montgomery where the couple lived from 1931-1932. Zelda was born and raised in Montgomery.
The museum is filled with fascinating artifacts — letters, scrapbooks, art (Zelda was a painter), book covers, clothing, and more. Upstairs, there are two AirBnB suites, one named for Scott and the other for Zelda, recreated to the period. For a lifelong Fitzgerald fan like myself, the challenge was to not stay longer.
Editor's note: Since the beginning of 2022, Next Avenue has featured stories on approximately 20 museums as part of our 'On Exhibit' series. We're excited to share the news that museums around the country are now getting the opportunity to "investigate and address the implications of ageism for their museum from a holistic standpoint while developing new programs that actively engage older adults." More here.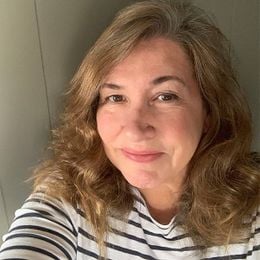 Julie Pfitzinger
is the managing editor for Next Avenue and senior editor for lifestyle coverage. Her journalism career has included feature writing for the Star-Tribune, as well as several local parenting and lifestyle publications, all in the Twin Cities area. Julie also served as managing editor for nine local community lifestyle magazines. She joined Next Avenue in October 2017. Reach her by email at [email protected].
Read More