The Contemporary Art of the Quilt at The Speed Museum
An exhibit by interdisciplinary artist Sanford Biggers is inspiring engagement among art and quilting enthusiasts at this Louisville museum
The tradition of quiltmaking in the United States is significant; not only are such utilitarian pieces used to cover beds for a layer of warmth, but they're also often intricate pieces of artwork with rich and contextual histories.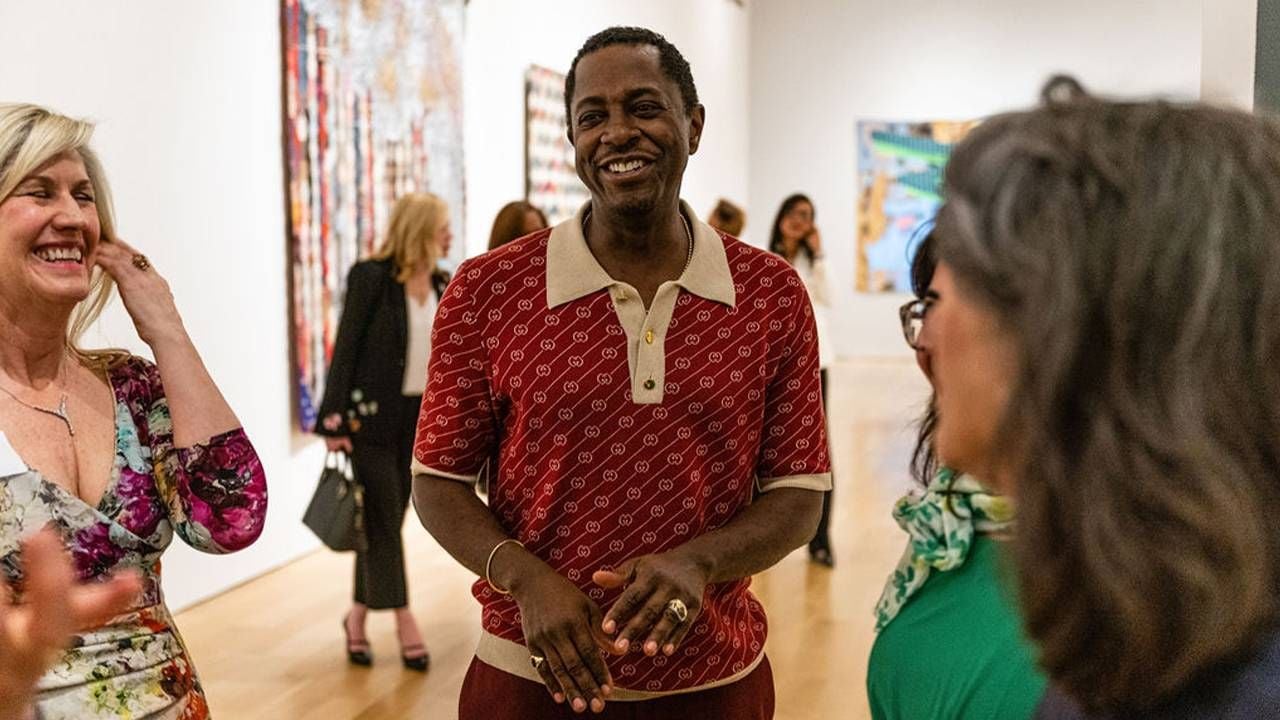 Quiltmaking has a significant place in American culture, especially in African American communities. Often used as signposts, these quilts contained messages to guide escape routes throughout the 19th century during the time of the Underground Railroad.
"His masterful interventions add new meanings and generate new dialogues with this iconic American art form."
Black interdisciplinary artist Sanford Biggers, 52, has created an exhibition, "Codeswitch," his first survey of quilt-based works.
"Codeswitch," currently on display through June 26, 2022 at The Speed Art Museum in Louisville, Kentucky, is creatively informed by those rich African American histories, and holds significance within contemporary art on a national and international level, with a nod to urban culture, an intricate geometric design and decidedly American symbolism.
Biggers is a noted New York City-based visual artist, whose work is held in permanent collections of the Museum of Modern Art, New York; the Museum of Contemporary Art, Chicago; the Walker Art Center, Minneapolis; the National Museum of African American History and Culture, Washington, D.C.; the Dallas Museum of Art, Dallas; and the Legacy Museum, Montgomery, Alabama. The Speed Museum, founded in 1925, is Kentucky's oldest and largest art museum.
Shifting From One Code to Another
Scott Erbes, the Speed Museum's curator of decorative arts and design, said, "Sanford Biggers' quilt-based work is deeply informed by his appreciation of quilts and their original makers, recognizing multi-layered histories they assume over the decades. His masterful interventions add new meanings and generate new dialogues with this iconic American art form."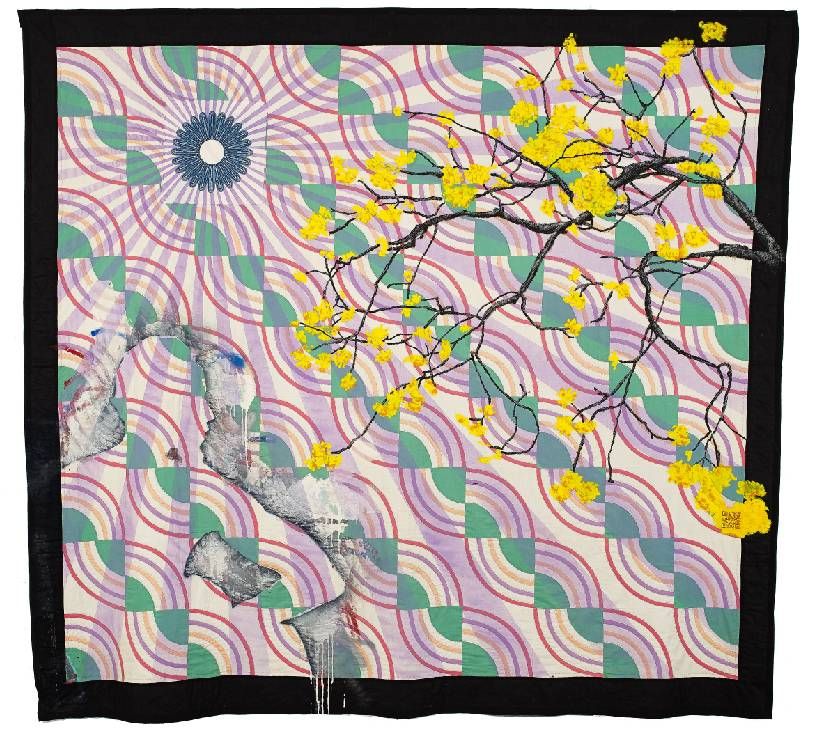 The title, "Codeswitch," refers to both Biggers' quilt series — the "Codex" series — and the notion of code-switching itself, or the shift from one linguistic code to another, depending on the social context. The series includes mixed media paintings and sculpture used directly on or made from antique quilts. The process, the code-switching, nods to Biggers' artistic intervention and the original quilter's intent, as well as creating new layers of meaning for audiences of all ages.
Reflecting on the original quilts and his interventions, Biggers has noted that, "Some have already been altered and re-contextualized by subsequent owners and I see myself as a late collaborator, contributing to their history and function in this present moment."
The exhibition consists of 33 quilt-based works dating from 2012 to 2020 and two video works dating from 2000 and 2014.
Engagement with Older Audiences
Toya Northington, co-interim director of education and community engagement strategist at The Speed, explained that the museum has long been known for its community engagement approach.
With older audiences, The Speed has formed the "Platinum Collective," an active group of older adults who regularly attend workshops that interface with art exhibits, such as "Codeswitch" and others.
"We've had programming up from the past three years using the exhibitions as a springboard, not just to engage in art, but really for people to connect with themselves — who they are, where they're going and what they want to focus on at this stage in their life," Northington said.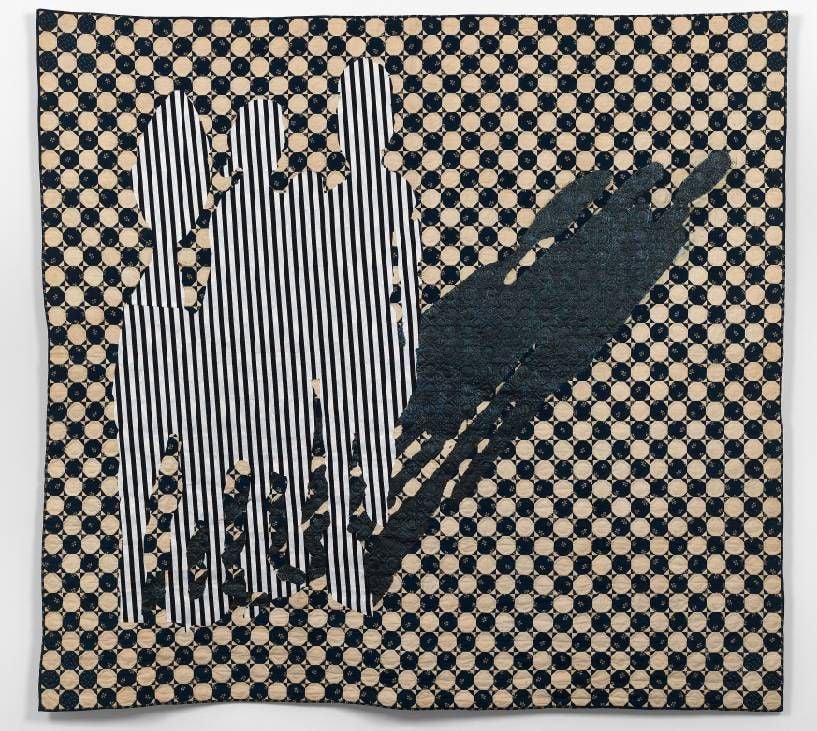 The museum offers sequential programming for older adults centered around exhibits as an "entry point" to featured artists. Themes focus on home, neighborhood, friendships, family, and identity.
This programming serves people and meets them wherever they are — newly retired, newly divorced or widowed, single, empty-nesters and those who are looking for friendship and connection among peers. Through community partnerships with churches, community centers and other organizations, including art-making groups, the Speed is successfully providing much-needed social connection for people.
With a robust community of older adults, Northington explained, "We support one another outside of the museum. So the relationships that started here actually have grown and we connect outside this space. Not only are we doing workshops, but we're doing social events."
This ultimately transcends art to impact positive effects on social isolation. The museum's workshops pivoted from in-person to online during the pandemic so as not to lose those connections. This helps with accessibility too; if people can't physically get to the museum due to circumstances, they have a way to connect virtually.
Some people may not have the internet, Northington noted, so "There's always a balancing act of trying to meet people where they are and providing enough elements and just being flexible."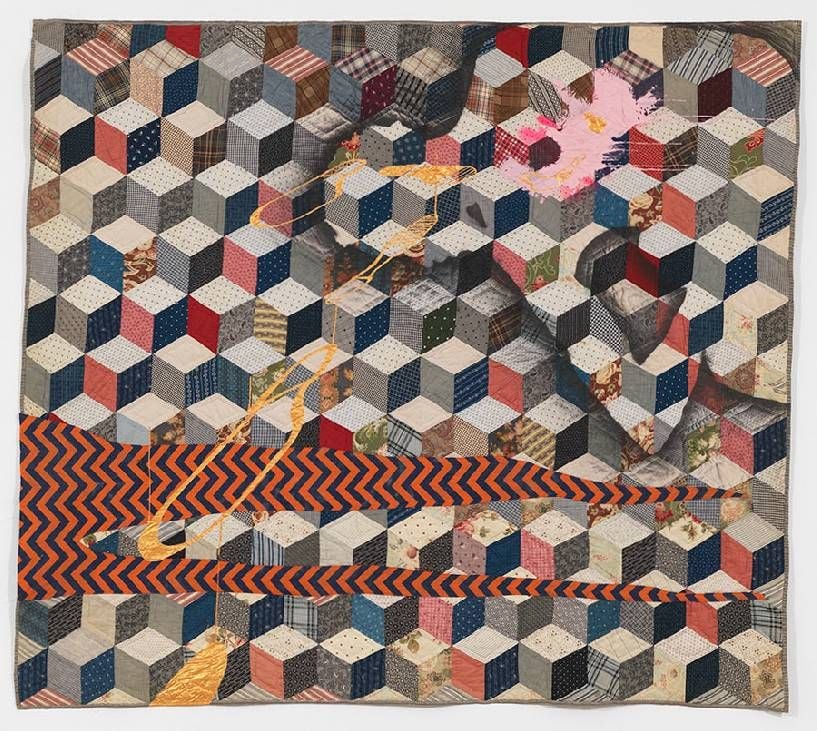 The Speed is serene and comfortable for visitors and provides a reflective experience. Traditionally art museums are known to be inaccessible to a diverse community, but The Speed considers a different approach by reaching out to its greater community, of all ages, to provide inclusiveness and a well-rounded appreciation for art.
"It's up to us to make this a welcoming space," Erbes added. "And it's doing it through interactions with people through art. It's not just saying 'come in, we'll just give you a tour;' it has to be more than that."
The Intergenerational Aspect of Quilts
The Speed's efforts also include utilizing teaching artists with workshops led by local community-based artists.
"It exposes people to different mediums and different approaches," said Northington. This ongoing workshop series interfaces with current exhibits and "Codeswitch" is no exception. According to Northington, they've planned quilting circles to enhance that art experience, since many of the Platinum Collective members are quilters themselves and will take advantage of those workshops.
So far, engagement with the Biggers exhibit has been positive.
"Quilts are the perfect entry point for someone who may be a little unsure around contemporary art. Quilts are imbued with so much meaning. There's an intergenerational aspect to it," Erbes said.
He continued, "What's wonderful about Sanford's work is that he takes and adds multiple new layers to it. When you stand in front of these (quilts) it's like that is a quilt, but … it's the but that becomes the point of engagement."
Biggers is using a familiar form but captures all sorts of themes to stretch beyond — he's adding new kinds of memory to those legacies.
Angela Burton
, a 2020 Next Avenue Influencer in Aging, is the Founder & Chief Writing Motivator of Feet to the Fire Writers' Workshops®, a creative program that inspires adults to challenge themselves through expressive writing. Her particular brand of helping people find their voice and write authentic stories earned her a spot in Louisville's WILD Accelerator for Female Founders program; Feet to the Fire Writers' Workshops® launched nationally in 2018. Burton holds an MFA in Creative Writing from Vermont College of Fine Arts and a B.A. in English from the University of Louisville.
Read More