The Best Fall 2015 TV Shows for Adults
Tune in to these new shows that are sure to grab your attention
The medium of TV is ideal for adults.
Characters in movies only have to remain interesting for a couple of hours, but people on television shows come into our homes, week after week. They can't be the same in every episode without becoming boring — even on The Simpsons, where nobody ever ages, the characters have deepened to the point where the marriage of Homer and Marge reportedly will go through a separation this season.
Shows succeed or fail based on their creators' ability to craft characters who change and grow in compelling ways. And though TV programming has morphed into a year-round affair,  fall is when we get to meet the most new people on the most new shows. Here in alphabetical order are 2015's best bets for audiences who love to watch characters shift their priorities, face new challenges and adapt to the curves life throws: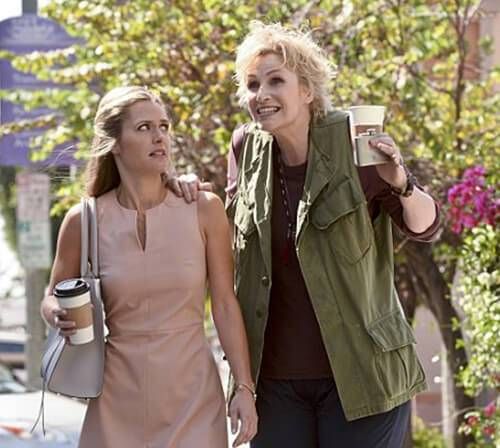 Angel from Hell — Doing the right thing, finding one's calling and dealing with the challenges of middle age are all themes of a comedy that features Jane Lynch as an angel who — much like Clarence in It's a Wonderful Life — finds herself with one last chance to prove she can help people and earn her wings. CBS, premiering Nov. 5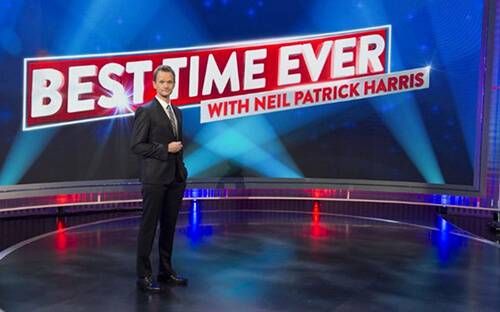 Best Time Ever — Early reviews have not backed up that title's claim, but there still may be time for Neil Patrick Harris to get this show in gear. Harris is hoping there are enough TV viewers who remember watching The Carol Burnett Show every Saturday night to join him (on Tuesdays) as he tries to revive the variety show genre. A skilled magician, Harris is goosing the music-and-sketches format by adding dashes of magic and reality TV. NBC, it began Sept. 15. (You can catch up on-demand, or just hope the good episodes are finally starting now.)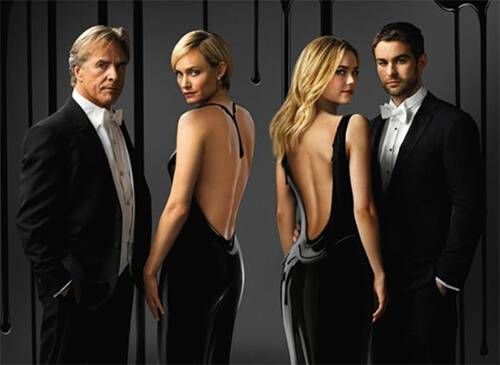 Blood & Oil — Just about every TV season features at least one boomer star of yore taking another shot at Nielsen, and this season's comeback kid is Miami Vice-r Don Johnson. He plays a tycoon who finds purpose in the oil fields of North Dakota, where he dreams of eliminating America's dependence on foreign oil. And, since this is a soap opera, he also has some screw-up kids and, probably, an evil twin. ABC, Sept. 27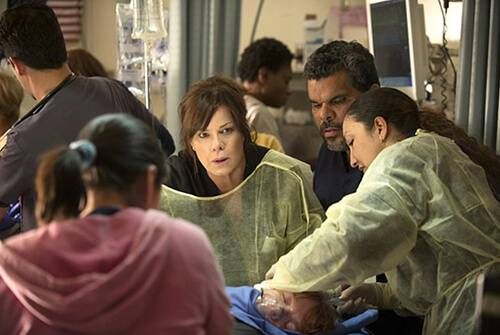 Code Black — Marcia Gay Harden plays an emergency room doctor charged with saving lives and teaching the next generation of docs how to administer 100 milliliters of epinephrine, stat. Code Black is a procedural but, as the series progresses, it will also examine the ways the Harden character has used work to escape from her messy personal life (and, yes, the young 'uns will have a thing or two to teach her about re-balancing her life). CBS, Sept. 30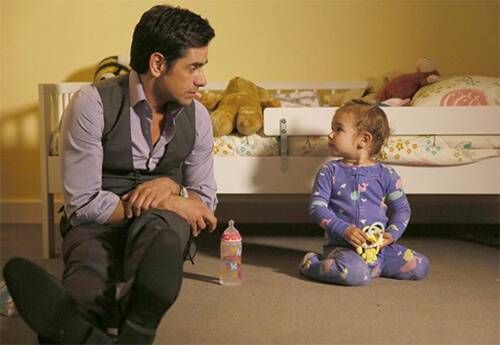 Grandfathered — It might more accurately be called Mom, But with Dudes, since, like the Anna Faris/Allison Janney show, this sitcom also focuses on a reluctant parent, the parent's offspring and the offspring's offspring. John Stamos takes the title role, a man who discovers he has not just a son he never knew about (Josh Peck) but also a grandson. The whole point, of course, is for the granddad to realize what important things have been missing from his life all along. Fox, Sept. 29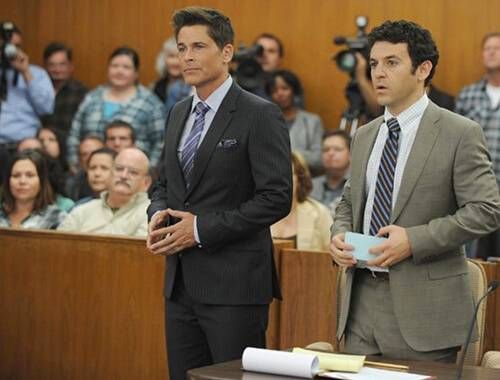 The Grinder — The subtext of Rob Lowe's career, in which he has left one TV series after another, could be read as the actor's search for a project to believe in. If that is the case, he's in luck because his new sitcom finds him playing a guy in midlife who is looking for meaning. An actor bored with his job, he decides to join the family law firm and do some good, even though he has no legal training other than the kind you would get from play-acting courtroom scenes. Fox, Sept. 29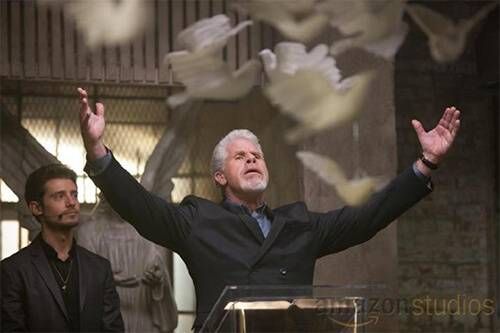 Hand of God — Ron Perlman is asking the big questions with his latest character, a judge who comes to believe that a higher power is speaking through him. Is he crazy? Desperate to find a purpose? Gunning for a reality TV series? We'll find out as he tries to convince the people in his life to go on his spiritual journey with him. It began streaming on Amazon.com on Sept. 4. (You can catch up on the episodes you missed at that streaming service.)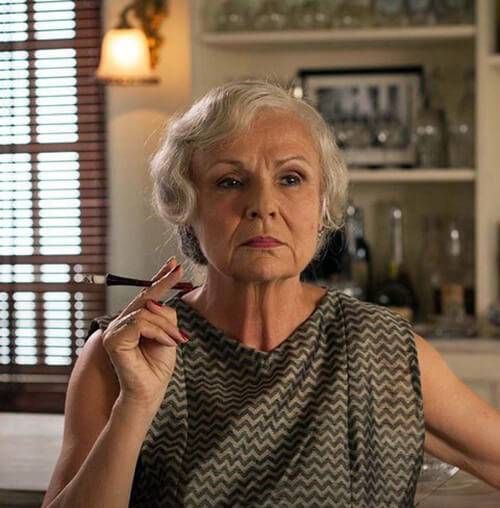 Indian Summers — The great Julie Walters and Roshan Seth head an ensemble cast in a drama about three generations of Brits in pre-independence India. It may be in the Downton Abbey time slot in most cities and class struggle will remain a theme, but Indian Summers promises more melodrama, murder and racial tension. PBS, Sept. 27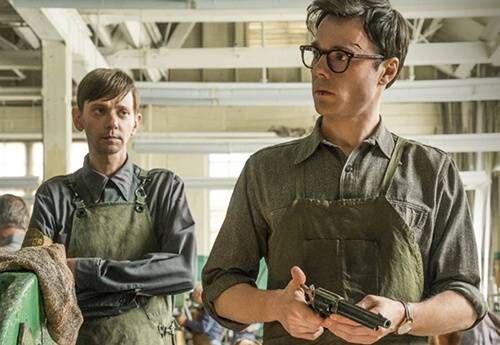 The Man in the High Castle — Writer Philip K. Dick has been dead for three decades but his work continues to inspire readers and filmmakers with his ability to place our eternal search for why we exist in an exciting, sci-fi context. High Castle's  dystopian setting will ring a bell with fans of the Dick-based Blade Runner, but it hits even closer to home in High Castle: Set shortly after WWII, it asks what lives would be like in an America that lost the war and is now ruled by the Nazis. Streaming at amazon.com, Nov. 20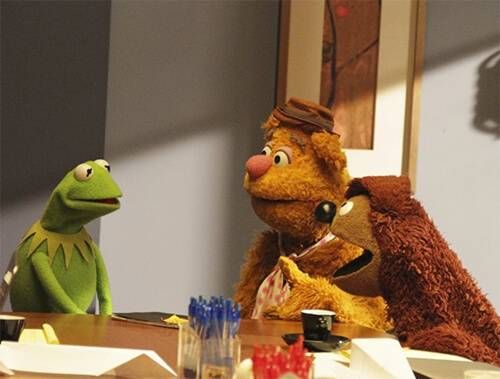 The Muppets — Tired of her life, a mid-career star shifts modes, agreeing to be a talk show host with reality TV-style documentary cameras following her every move. True, she's a pig (and a puppet) but the comedy series still features Miss Piggy and the other Muppets attempting to re-boot themselves after a couple of less-than-stellar films. ABC, it began airing Sept. 22, but you can catch up on-demand.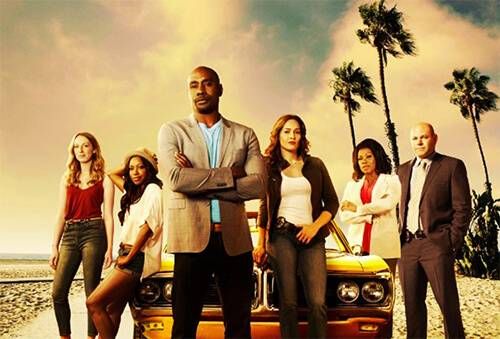 Rosewood — One of many new shows intended to reflect that America has been changing in a way it took television a while to catch up with, Rosewood stars a diverse cast (led by Morris Chestnut and Jaina Lee Ortiz) in a concept that's not so new: a light-hearted look at a coroner. Think Quincy more than CSI.  Fox, it began Sept. 23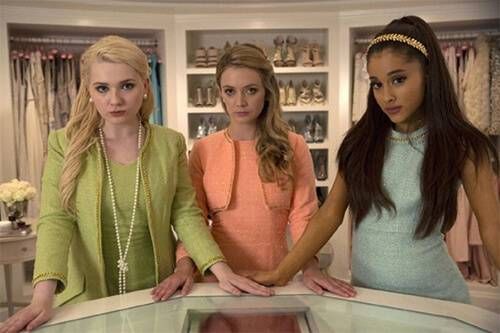 Scream Queens — If the term "scream queen" was in the Oxford English Dictionary, it would probably have a picture of the original scream queen, Jamie Lee Curtis, next to it. The '80s superscreamer comes to TV in a horror spoof that finds her in a role much like the one she played in her last horror movie, Halloween H20: the dean of a deluxe college whose students are being targeted by a maniac. Curtis has said she said "yes" to the show after being assured it would empower women and, specifically, older women. Fox, it began Sept. 22 (catch up on-demand)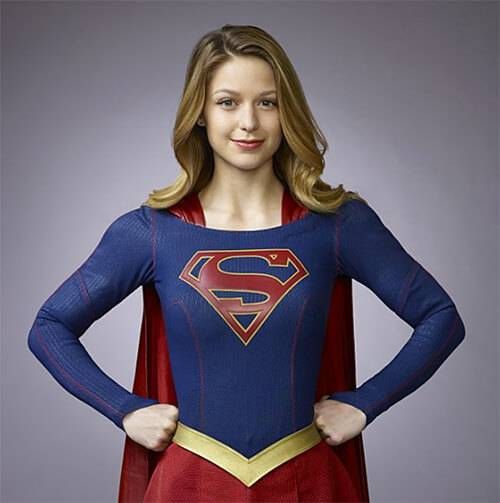 Supergirl — Remember Ally McBeal's demanding and obnoxious boss, Richard Fish? Now, McBeal — or, rather, actress Calista Flockhart — is the demanding and obnoxious boss. Flockhart plays a media mogul who doesn't know her personal assistant, Kara (Melissa Benoist), is moonlighting as an international do-gooder. No worries, though, Flockhart fans: She may be working at a higher pay grade, but she's still wearing insanely high heels. CBS, Oct. 26
Chris Hewitt
is a movie and theater writer critic who has written for MSNBC.com, Today.com and The History Channel magazine as well as Next Avenue and whose reviews have run in newspapers across the country.
Read More