The Caregiving Boom: Where the Job Opportunities Are
The $279 billion market ranges from driving to patient advocacy to home remodeling
Some 117 million Americans are expected to need caregiving assistance by 2020, according to the recently released Caregiving Innovation Frontiers (CIF) study conducted by AARP and Parks Associates. Yet the number of caregivers is only expected to reach 50 million (45 million unpaid, 5 million paid).
On a personal level, I find this news worrisome, but when I view this report through my lens as a career coach, I see tremendous job opportunities. Below, I'll tell you how you could either find work (full-time or part-time) or start a business resulting from the growing caregiving boom.
The caregiving market is poised to grow 13 percent over the next four years, to a cumulative total of $279 billion, and expected to reach $72 billion in 2020 alone, the CIF report said. To paraphrase a leading presidential candidate, "That's YUGE!"
And it's not just home health care jobs that will be plentiful. The aging population will accelerate demand for a wide range of caregiving-related services including meal delivery, estate planning, home remodeling and technology-based solutions.
So whether you're hoping to find a job or become an entrepreneur, this is a market you not only can't afford to ignore, it's one that could bring you psychic and financial benefits.
The CIF report highlighted six caregiving arenas that are ripe with job possibilities. I'll lay them out for you, in declining order of market opportunity, and provide some useful resources to find out more about getting into them:
1. Daily Essential Activities
The list of daily chores that caregivers juggle is endless — cooking, cleaning, bathing and driving, just to name a few. While some caregivers handle the workload themselves, many others look to third-party providers (in other words, perhaps people like you) for assistance.  This category is a biggie — a $207.6 billion market opportunity, CIF said. It includes:
Home repair services like painting, remodeling and plumbing  This category also includes online-based companies like Angie's List and TaskRabbit that make it easier to find service providers.
Meals, home and personal care   This category includes home health care aides, home chore service providers and cleaning services.  According to PHI (formerly the Paraprofessional Healthcare Institute), the direct-care workforce will be the second largest occupational grouping in the country by 2022, barely outpaced by retail salespersons.
Home delivery services  They bring older people essential items like groceries, prescriptions and meals.
Transportation and driving services  This includes people who work for ride-sharing apps like Uber and Lyft that pick up people without cars and take them where they need to go, such as doctor's appointments. If you like to drive and have an auto, this could be a full-time or part-time job to consider, possibly during your retirement.
2. Transition Support
As people age, they often transition from living independently to needing varying levels of care. For caregivers, this prompts questions like: What's the best facility to handle Mom's dementia? Who can help us install a chair lift? Where do I go for help with hospice or funeral planning?
The CIF report identifies five types of opportunities for you ($21.3 billion market in total) that capitalize on the need for transition support services:
Home retrofit services that make independent living easier and safer
Long-term care insurance planning services
Long-term care provider referral services
Legal services (such as estate planning, medical directives and living wills)
Hospice and funeral planning services
3. Health and Safety Awareness
There is a growing need for products, technologies and services that can help older Americans stay healthy and age in place safely (CIF calls this area a $20.3 billion market opportunity). Examples include home medical devices to report blood pressure readings, apps that remind patients to take medications and online "house call" apps connecting patients and doctors virtually. That means you could find work at firms developing them or start a company to do it.
4. Caregiver Quality of Life
Life as a caregiver is notoriously difficult and demanding. In response, a growing number of services designed to provide some respite to caregivers have emerged (CIF views this as a $17.2 billion market opportunity). Examples include: adult daycare services, online caregiving support groups and knowledge-sharing platforms that are designed to help caregivers better manage their own health and wellness.
5. Care Coordination
Navigating the world of health care and insurance companies can be frustrating, complex and time-consuming. As a result, family caregivers increasingly rely on professionals to help them understand and pay medical bills, dispute insurance claims and hire home health nurses. In fact, CIF sees this as an $8.4 billion market opportunity.
You might be able to become a patient advocate or another expert helping coordinate care.
6. Social Well-Being
Older homebound people often complain of feeling isolated and marginalized. But thanks to innovative services and products that help them feel connected — such as virtual reading groups — the barriers created by aging are starting to improve. CIF estimates there's a $4.7 billion market for social well-being services.
Resources for More Information
Hopefully, the findings from this report have piqued your interest in exploring ways to leverage your skills into the growing caregiving marketplace. Many of these options are an especially good fit for people over 50 who have tired of ageism in the workplace and prefer to work around an appreciative older clientele. And if you're looking for ideas for a part-time, semi-retirement gig, there's plenty to choose from as well.
If you're interested in learning more about some of the business and employment opportunities I've mentioned, here are some helpful links:
Personal care or home health aide  The U.S. government's Occupational Outlook Handbook provides an overview of the job, compensation, training options and employment outlook for personal care aides and home health aides.
How to select the right franchise model  If you're intrigued by becoming a franchisee in the caregiving space, this article does a nice job outlining key issues to consider before signing up.
Transportation services  The Next Avenue article, Over 50 and Getting a Lift Driving for Lyft, profiles a woman working as a Lyft driver.
Home retrofit services  There are over 650,000 remodelers in the U.S., but only 5,500 of them are aging-in-place certified. The Certified Aging-in-Place Specialist (CAPS) designation program teaches essential skills needed for the fastest growing segment of the residential remodeling industry: home modifications for aging-in-place.
Patient and medical billing advocates  This NerdWallet article gives a good overview of what patient and medical billing advocates do, along with links to the National Association of Healthcare Advocacy Consultants and the Alliance of Claims Assistance Professionals for more information.
Finally, check with your local community colleges and online colleges for courses or certificate programs related to caregiving markets and ways to serve older people.
SPONSORED CONTENT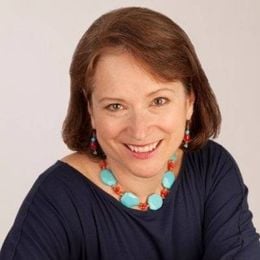 Nancy Collamer
, M.S., is a semi-retirement coach, speaker and author of Second-Act Careers: 50+ Ways to Profit From Your Passions During Semi-Retirement. You can now download her free workbook called 25 Ways to Help You Identify Your Ideal Second Act on her website at MyLifestyleCareer.com (and you'll also receive her free bi-monthly newsletter).
Read More