The Episodic Career: The New Key to Success at Work
A talk with author Farai Chideya on how to have one and thrive
You've probably seen, heard or read award-winning multimedia journalist Farai Chideya, whose series of assignments made her well-suited to write her new book, The Episodic Career: How to Thrive at Work in the Age of Disruption.
Chideya, 46, has been host of NPR's News & Notes; a reporter for Newsweek and ABC News; a political analyst for CNN; a writer for the blog FiveThirtyEight and TheIntercept.com and an author of a novel as well as, now, four nonfiction books.
"When I was doing a project for public media in 2010 on the state of affairs post-recession, everywhere I went, the story came down to jobs and how afraid people were," Chideya told me. She empathized. Chideya had been laid off from her NPR News & Notes job in 2009.
The Ability to Pivot
"I thought, 'If I'm as freaked out as I am with plenty of connections and the ability to pivot, what's happening to everyone else?'" she told me. "I started to ask myself questions and ask other people questions."
That project resulted in The Episodic Career, based on interviews Chideya conducted with hundreds of American workers and two national surveys she fielded. One of her survey findings: 34 percent of people don't believe they'll have better work opportunities in five years than today or that most Americans will.
I interviewed Chideya about how to create a successful episodic career when we were at Encore.org's Encore2016 conference in San Francisco recently. Highlights:
Next Avenue: How should people think about their work and careers today?
Farai Chideya: What I argue for is that given today's pervasive anxiety, people have to make analytical decisions not just based on their paycheck and social status, but integrating their life and work and all the things that make them happy.
What do you mean by 'the episodic career?'
There are two models: the hopscotch career, where you have a series of seemingly unrelated episodes that don't always seem like each other but they are. And the other is what Encore.org's Marci Alboher writes about — what she calls 'slash' careers, which means having simultaneous microcareers.
I've had both types. Right now I'm an author slash professor slash short-form journalist.
You think episodic careers are just a normal part of what you call 'the age of disruption?'
Everyone has the ability to use the skills you have within you. Who's to say you only have to use one skillset in your career?
How comfortable are people with the idea of an episodic career?
For Millennials, this is the status quo. They don't plan on having a 45-year, gold watch career. They're comfortable with the episodic model because they don't know anything different. People my age — I'm 46, Gen X — thought they started out with a linear career and then had to change.
Boomers are sometimes finding themselves having to pivot after a long, linear career. That can be hard for them. It doesn't mean you won't enjoy the change after you made it.
What's your advice for them?
Some of them say they won't accept less than X amount of money or a job outside their field. But a long period of unemployment can dramatically decrease your job-search effectiveness. The longer you remain unemployed, the harder it is to find a job.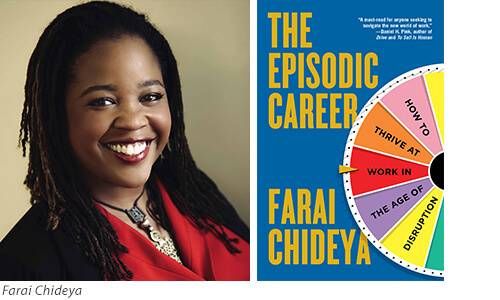 Sometimes, a good-enough job can help you get the great job. Then, you can tell an employer where you want to work: 'There was a round of layoffs and I've been looking for a job I'd really like, but in the meantime I'm doing this.' That sounds pretty entrepreneurial, even if it's volunteering, and it makes you scrappy and reliable.
Are boomers looking for work the wrong way?
Online job search is not the panacea people thought it used to be. You need to use your 'weak ties' — people at the edge of your social circle, in fields different than yours or ones you knew in college but haven't seen in years. Don't be afraid to work every connection you have and to reach out to them. When you do, say 'I'm looking for something new and I have these skills.'
Before you do this, it helps to give yourself an internal skills audit.
What's that?
Start by listing every skill you have. For me, I would do: audio video editing, cooking, event planning. Include things you haven't done for money or that you've only done once in a while. New opportunities can come out of skills that you've used as a hobby or to volunteer.
People with life experience have skills, talents and abilities that other people don't.
After doing a skills audit, when you apply for work, you can say: 'I may have a nontraditional resumé, but here's how these skills prepare me to work for your organization.
If you have a nontraditional resumé, won't an employer's computerized applicant tracking software throw it out because it doesn't have the keywords in the job description?
That's the reason online job search isn't the be all and end all. It's why I tell people to personally go to local small and mid-size companies face-to-face. That's way more effective than an online job search.
You write that people need to be more self-directed in their careers and to find work. What do you mean?
It can be networking. Or self-directed learning, like taking a free MOOC. Or you might be able to teach yourself a skill that you need in order to apply for the job you want. It's hard to budget time to acquire skills, but it will serve you well in the end.
In your book, you talk about something you call the 'Work/Life Matrix' and you say there are 16 work/life archetypes for it. What are these and how should people use them?
If you answer four questions, you'll identify yourself as being one of the 16 work/life archetypes in the matrix:
Do you seek to build your career step-by-step or take significant risks to get big payoffs, which might mean absorbing losses of time and money if they don't pan out?
Do you want to have high social impact and change the world or get a sense of accomplishment from doing a good job?
Are you happiest as an innovator or an executor?
Are you mainly a solo decision-maker or a team-oriented decision-maker?
Answering those questions and then seeing which of the archetypes in the book that are most like you help you learn about yourself and the career path and challenges for you and the jobs and careers often held by people like you. The point is to give you insight into how you work.
The most common answers were that people wanted more stable careers and to see that their work has passive social impact. What do you make of that?
That's kind of the great American default. You're supposed to be careful with your career and it means you work primarily for your paycheck and to support your self and family. There's nothing wrong with that. The problem is, it doesn't fit with today's world; all the defaults are breaking.
You say you shouldn't leave work you love just because another field is creating more jobs. But if your field is fading, should you stay in it because you love it?
Well, if it's disappearing, you need to get a move on. But if you're going to stay in a profession that's not financially remunerative compared to others, do it for the right reasons — not because you're stuck or because you think you don't have other options.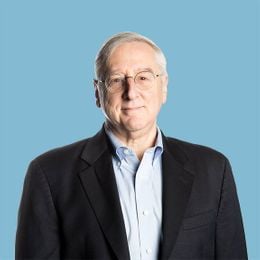 Richard Eisenberg
is the former Senior Web Editor of the Money & Security and Work & Purpose channels of Next Avenue and former Managing Editor for the site. He is the author of "How to Avoid a Mid-Life Financial Crisis" and has been a personal finance editor at Money, Yahoo, Good Housekeeping, and CBS MoneyWatch.
Read More