The Freedom that Comes with an Uncluttered Life
Look at it as right-sizing, not downsizing
By

Acts Retirement-Life Communities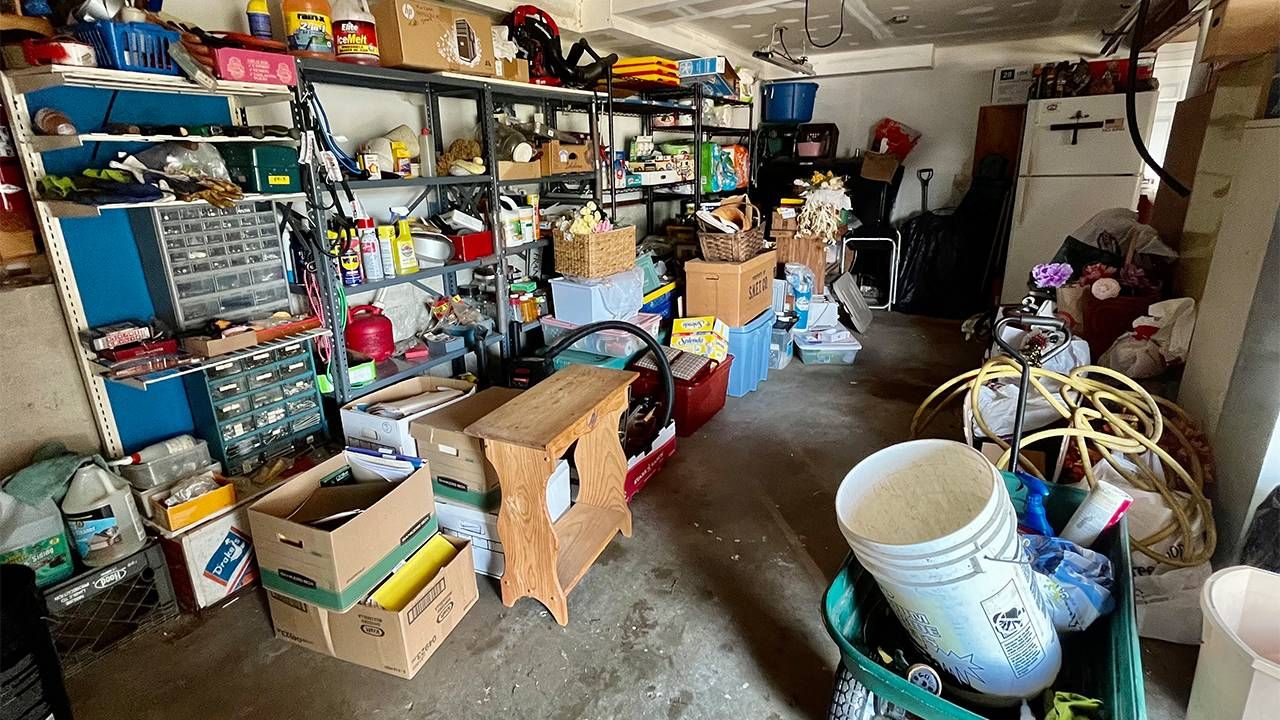 I like to believe I am on the cutting edge, always one step ahead of the latest trend. I commonly find that I have initiated lifestyle changes long before they are publicized on major print media or featured on television. This is why when the tiny house trend started to catch on a few years ago, my spouse and I felt like we were ahead of the game. 
The tiny house trend is something we had been thinking about for a few years. Of course, we didn't know that tiny houses were an actual commodity or that it would become so popular that HGTV would dedicate an entire show to this type of housing. We were thinking about tiny houses in a very abstract way. We were in our early fifties, experiencing empty-nest syndrome and ready to stop taking care of a house and start having more fun. This is why we started thinking about downsizing.  
What we wanted was to purge ourselves of all the unnecessary, materialistic items we had acquired over thirty-some years of allowing our children and parents to use our house as their storage facility. We wanted to free ourselves from clutter and live as though we were in a tiny house. 
Our Experience Downsizing 
Clutter, clutter and more clutter 
We approached the task of living an uncluttered life with excitement. We wanted to purge ourselves of all unnecessary items and move on to new adventures, specifically a small apartment in the city. What we found was much less exciting — a garage full of unused Christmas decorations, garden accessories and unused sporting equipment. An attic with boxes of baby clothes, trophies and old suitcases. It was at this point that I realized I had hit the point of no return. I knew my house was cluttered, but I had no idea it was this bad. If your house is like mine, the thought of decluttering and downsizing may sound daunting. Don't worry, you'll get through it. If you want some reassurance, read these 5 tips for staying sane when downsizing. 
Giving possessions to my children … or not 
Once I gathered the lifetime collection of treasures from the attic, every closet, cabinet and storage area in the house into the garage, I called my children and told them to come over to take whatever they wanted. To my surprise, they wanted nothing. I couldn't believe that they didn't want anything from the house, not even their own possessions! So, I chose just a few of my favorite of their childhood memories for myself, gathered them into a small collection and realized that what mattered was the memories those possessions held, not the possessions themselves.
This was an eye-opening moment for me. I had been on board with the idea of downsizing, but I hadn't realized the emotional impact it would have on me. I started to ask myself, if the house were to burn down and all the contents were destroyed, what would we truly miss? Treasured photographs, some family heirlooms, but not much else. Things can be replaced, it was the people and the memories that I had been holding onto. 
Financial rewards 
Something I didn't realize when I embarked on the downsizing journey — the financial benefits. Downsizing provided the opportunity to make some extra money by selling my unwanted possessions at local yard sales and on eBay. It also allowed me to cut some of my monthly bills in half or eliminate them completely. Once we sold the house, I started realizing how much money we had been pouring into the upkeep and utilities each month. I was amazed. Want to learn more? Read about the hidden costs of home ownership to understand the ways you can save. 
A wide-open future 
In the end, downsizing was an amazing experience. I feel free from the burden of materialistic things. We were also able to combine our dream of moving to an apartment in the city with the tiny house trend. We call our new lifestyle "portable living." We were able to downsize (tiny house style) and sell our home, so now we live in a variety of rental properties and cottages. We sign short leases and move wherever we please. Not only is it interesting to try living in different neighborhoods, it's so freeing to not be tied into a long-term mortgage! 
Tips for Living an Uncluttered Life 
Here are some tips on how you can free yourself to experience an uncluttered life: 
Carefully weigh the time commitment it takes to sell your stuff. It may be more emotionally rewarding to give as much as you can to charity. Check your local senior center, thrift shops and organizations such as Purple Heart. 
Rent a storage unit and load it with all the things you feel you must keep. If you haven't visited the unit in a year or two, unload it! 
Keep only the kitchen items that you use on a regular basis. Do you really need the spices that you only use when you make a pumpkin pie? Do you really need 25 different cooking knives or will three of your best suffice? 
Think about your typical lifestyle, not your "what if" lifestyle. For example, don't save multiple sets of guest towels in case you have visitors. Save one extra set instead. 
Find innovative solutions to your most cherished possessions. Scan and upload your photo library to a digital frame. Save the photo files in the cloud. 
Find other creative ways to keep mementos. Have your grandmother's homemade quilt cleaned and set up for hanging on a wall like in a museum. Have your children pick out two of their favorite pieces of grade school or high school artwork and get them framed (rather than keeping the entire history of their lives in a box that is never opened). 
Look at it as right-sizing, not downsizing. The word downsizing can have a negative connotation for many people. You shouldn't start this process in a negative frame of mind. Think of it as revitalizing your space and your life. Click here to read 13 tips for downsizing your living space.  
To end, here are a few quotes from Marie Kondo that really summarize how downsizing can provide true freedom for you to start the next chapter of your life: 
"Keep only those things that speak to your heart. Then take the plunge and discard all the rest. By doing this, you can reset your life and embark on a new lifestyle."  
"The space in which we live should be for the person we are becoming now, not for the person we were in the past." 
Want to learn more about how you can unclutter your life? Click here to read eight tips for downsizing your home.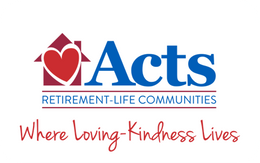 By

Acts Retirement-Life Communities
Acts Retirement-Life Communities is the largest not-for-profit owner, operator and developer of continuing care retirement communities in the United States. Headquartered in suburban Philadelphia, Acts has a family of 23 retirement communities that serve approximately 8,500 residents and employ 6,200 in Pennsylvania, Delaware, Maryland, North and South Carolina, Georgia, Alabama and Florida. For more information about Acts visit actsretirement.org.