The Fun of Transcribing Historical Documents From Home
How this retiree found a rewarding replacement for lockdown boredom
Mitch Barker, of Las Vegas, N.M., spends a lot of time squinting at his computer screen these days. But it's not the exasperating exercise it can be for most of us.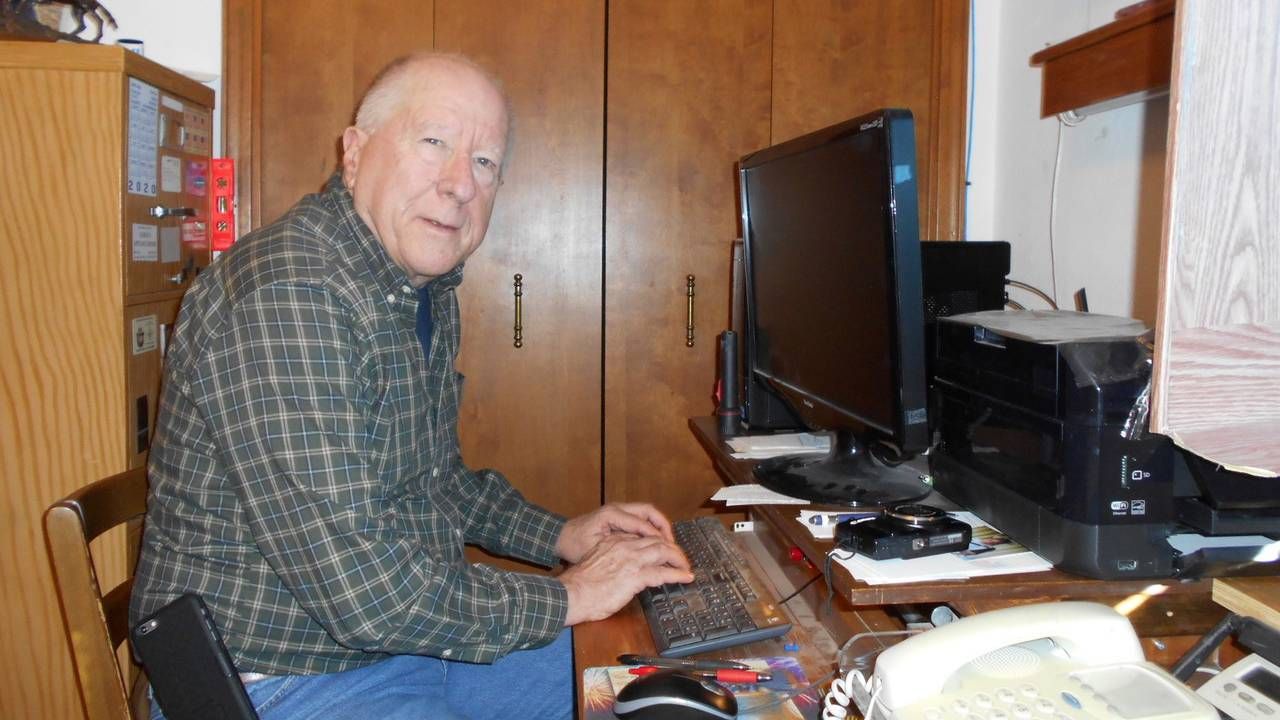 A few months ago, the 72-year-old retired Federal Aviation Administration public information officer signed up to be a "Citizen Archivist" with the National Archives, the nation's official repository for government documents of historical significance. That means he's transcribing handwritten ones as well as and typed and printed scanned images that aren't yet searchable.
"I thought, well, historical research and writing are just up my line," Barker recalls. "So, I looked at the National Archives website and signed up to do transcriptions and have been happily doing it ever since."
Isaacs says these contributions "help unlock history."
The pandemic had sidelined Barker from his main pursuit as a volunteer librarian at Fort Union National Monument in northern New Mexico. He had also written and published a book about the colorful Wild West heritage of the town he lives in. But he was looking for something more to do.
Transcribing historical documents became an ideal avocation for him.
"It's something that's productive and contributes to the greater good, as well as filling some time for me," Barker says.
What Citizen Archivists Do
Lately he's been poring over online images of an 1816 treaty between the federal government and Cherokee Indians, transcribing the handwritten details into searchable text as part of the National Archives' catalog of digitized documents.
Barker is one of about 500 volunteers who log onto the National Archives and Records Administration (NARA) site every week, transcribing documents and tagging them with key words, so others can find and study them. (You can sign up to become one at the National Archives site.)
"The reason we ask for contributions from the public is, there's only so much that we archivists can describe about the records as we're putting them into our catalog," says Suzanne Isaacs, a community manager for the National Archives online catalog, which currently contains 123 million pages. "Every page is scanned and digitized, and we need people to help us read what's on each page."
Isaacs says these contributions "help unlock history."
While the National Archives is best known for safeguarding the nation's founding documents like The Declaration of Independence and The Constitution, that's barely the tip of the iceberg. For much of its 12 billion (yes, with a "b") textual documents from America's past, the staff uses optical character recognition (OCR) software to scan and reproduce items for the online catalog.
But that doesn't work for every document the National Archives has.
"We have forms, we have handwritten items, we have things that are crossed out, we have stamps," says Isaacs. "We have all these things that the human eye can help decipher, but the computer really can't do it."
"We wouldn't be able to do this without the public," adds Isaacs' co-manager, Meredith Doviak.
Why Retirees Like to Do This Type of Volunteering
Doviak and Isaacs say retirees are likely the biggest single group of volunteer archivists, partly because they have the time.
"We have some people that this is kind of their dedicated retirement project, they transcribe every single day," Isaacs says.
The work requires very little in the way of computer skills. If you can log on to a website, bring up documents and fill in some fields, you can do it. And if you get stuck, online video tutorials can take you through the process, step by step.
Older volunteers also bring one particularly valuable skill to the task.
"One of the things that we often tell retirees who work with us is that they have this superpower of being able to read cursive handwriting," notes Doviak. "That is kind of lost on younger generations."
"I wish I could personally thank every Citizen Archivist volunteer."
Many public schools widely abandoned teaching cursive a decade ago, so even people of college age can't always read it.
Still, sometimes, even this superpower can come up short, as Barker has found.
"Some of it on that [1816] treaty, I just gave up," admits Barker. "I could not discern what it was to save my life."
And that's fine, too.
Citizen Archivists are encouraged to do what they can, but the National Archive leaders aren't expecting perfection.
Seeing images of the actual handwritten treaty from 1816 can provide some poignant moments, like noting that next to the signatures of the government representatives was a crude column of X's indicating the "marks" of the Native American signatories, who often had scant understanding of what they were signing.
But some of the work can be on the mundane side. "These are records of the federal government," says Isaacs. "Not everything is moving and gives you goosebumps."
Where to Sign Up to Be a Citizen Archivist
Nonetheless, volunteer archivist programs like this one have caught on in recent years.
There are now similar ones at the Smithsonian Institution, Library of Congress, universities and even some local and regional museums and historical societies.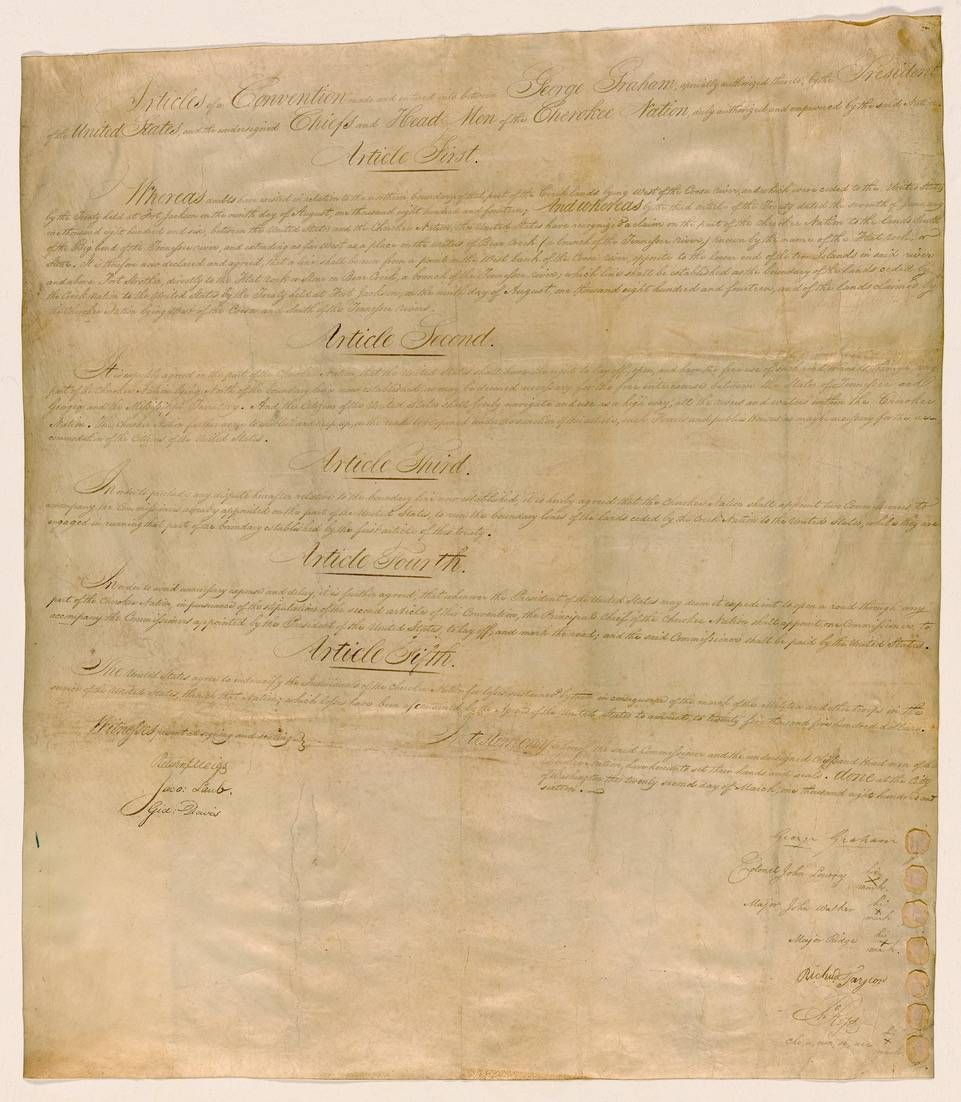 While NARA's program has been in its current form for at least five years, it has exploded due to the coronavirus.
"People were looking for something to do when the pandemic first started, but then with us, they might've found something that they really enjoy and they want to keep going," says Isaacs.
And keep going they are, averaging 20,000 pages a week of transcribed and annotated material, several times what the program was clocking pre-pandemic.
Barker likes the work because it's self-paced. He can transcribe a page or two and come back to it later or skip to a completely different document.
He also says it makes history come alive for him in a way that college courses never did.
"I had taken some diplomatic history classes in university and I found it pretty dull," he recalls.
Lately, though, Barker has found himself drawn in by correspondence between U.S. and British diplomats during The Civil War, when American officials lobbied to keep England from assisting the Confederacy.
"To me, that was very rewarding," says Barker. "I got a great deal of enjoyment out of that."
Isaacs finds the efforts of Barker and his fellow volunteers greatly rewarding, too.
"I wish I could personally thank every Citizen Archivist volunteer for the work that they do," she says. "My heart is warmed by the fact that there are people who want to do this."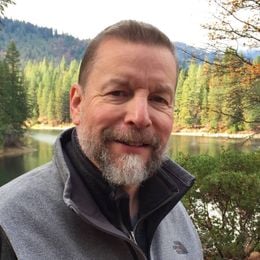 Craig Miller
is a veteran journalist based in the northern Catskills of New York. His reporting is focused on climate science and policy, energy and the environment. In 2008 Miller launched and edited the award-winning Climate Watch multimedia initiative for KQED in San Francisco, where he remained a science editor until August of 2019. He's also a proud member of his local volunteer fire department.

Read More