A Year Later, The Gift of My Layoff is Still Uncertain
A going-away present from my former employer remains unopened, but during this time, other gifts have been revealed
In my attic there is a wrapped gift with my name on it. It's wedged between a box containing fifteen years' worth of art festival lanyards from my days as a potter and painter, and one containing hundreds of old letters from friends and family.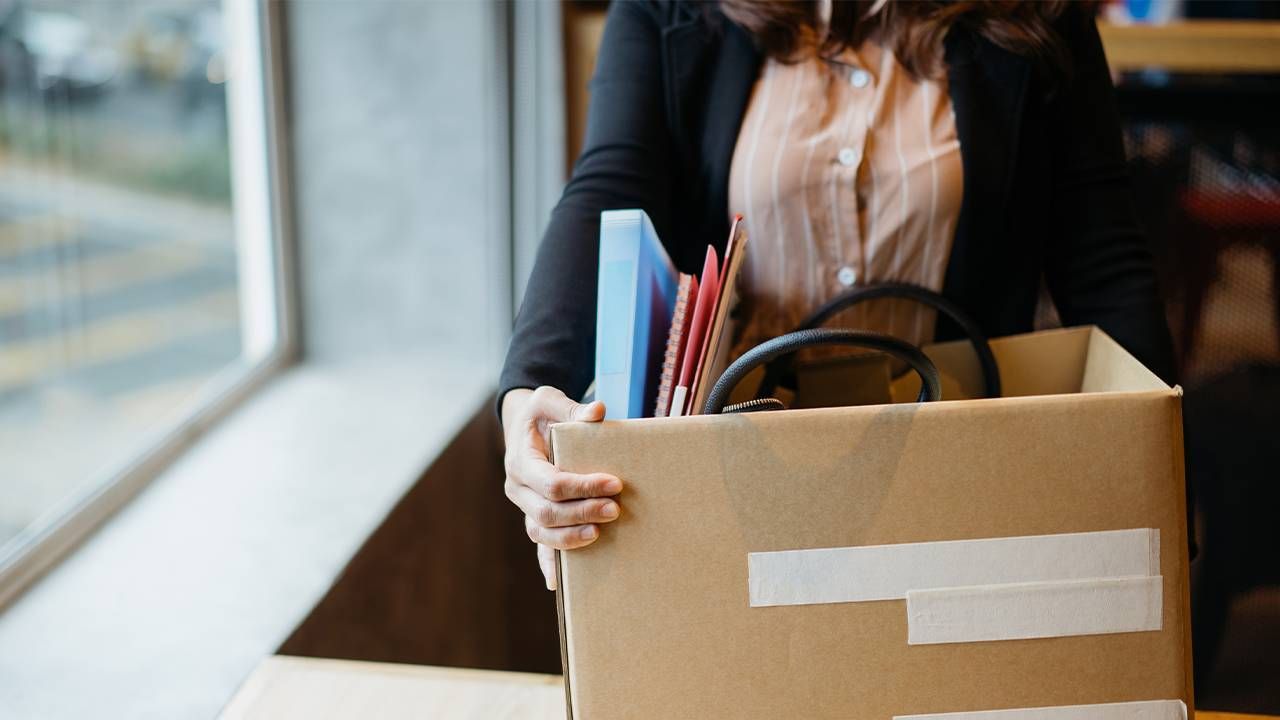 The gift was a going-away present from my boss at the nonprofit Jewish agency where I worked as the editor of their monthly magazine for eight years. I was going away because I'd been laid off, and I'd been laid off because donations had dwindled due to Covid.
The gift was the agency's effort to soften the blow. But it did not soften the blow, and not because I never opened it. It didn't soften the blow because I loved my job, and what I wanted, more than a trinket of appreciation from a catalog of Judaica, was to not go away.
My response is always the same: "I'll open the gift when the layoff feels like a gift."
The day before I got laid off was my 59th birthday. My husband and I had bought and moved into a new house two months earlier, and expensive renovations—the kind you make when you don't know a layoff is coming—were well underway.
That evening— erev layoff, I'll call it (in Hebrew, erev means the evening that precedes an important event) I came home from work to find my husband waiting for me upstairs, away from the sawdust and drywall scraps littering the first floor, with a gift bag. Green and yellow tissue paper erupted volcanically from the top.
"Open it!" he said, readying his phone to snap a picture.  
I sat down and from the riot of tissue paper lifted out a small shadow box. Inside was mounted, rather nonsensically, two white plastic salt and pepper shakers in the shape of a washing machine and dryer. I found them at a flea market on an early date with my husband, and they've survived thirty years and four house moves, cycling through various drawers and cabinets, a source of delight each time I come upon them.
Now they would hang on a wall in our new house for me to see and appreciate every day. In my husband's photo, my mouth is open in an expression of pure joy and surprise.
I'm Still Making Peace with My Layoff
The fact that I haven't opened the layoff gift bothers my friends and my husband and my therapist, none of whom, to my knowledge, have ever been laid off. My friends are curious about what's inside.
My husband and my therapist aren't concerned with what's inside the box, but with what's inside me. They feel that not opening the gift keeps me tied to the agency in an unhealthy way, and that true closure—true going away—won't happen until I make peace with the layoff, which I can only do by holding in my hands the agency's physical embodiment of goodbye.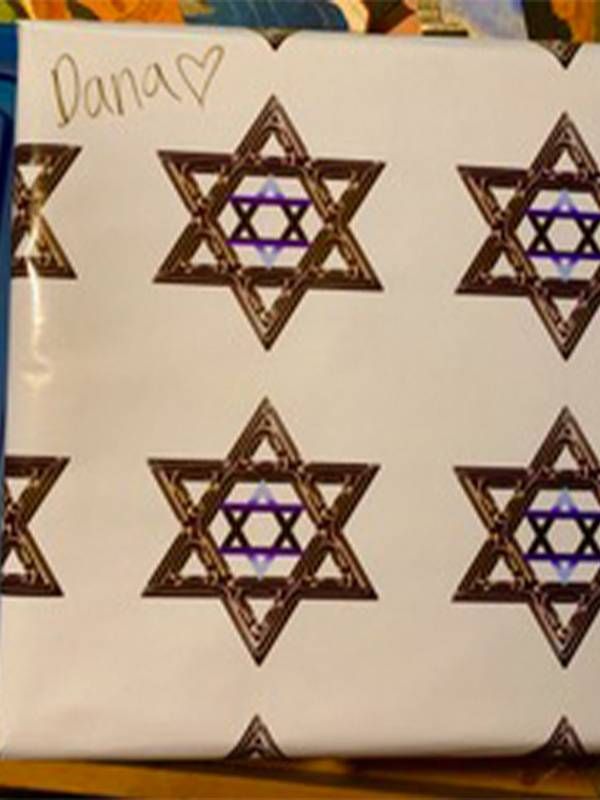 "After all, they say, 'It's been a year.' My response is always the same: "I'll open the gift when the layoff feels like a gift."
Eight years ago, I was busy finishing a manuscript and had a fledgling freelance career. One day, I told a friend that I wanted to find a steady part-time writing job. I even drew a picture of what this new life would look like. It looked like an ocean with many islands representing all my interests and passions—freelancing, hiking with my dogs, painting, and playing pickleball were all represented—but the largest island was the part-time job that did not yet exist.
The very next week, as if conjured by my drawing, the editorship at the agency came open. I was the perfect fit—Jewish, a longtime columnist for the local newspaper, well-known and respected inside and outside the Jewish community. When they called to offer me the position, I was delighted but not surprised. I stepped ashore.
In Hebrew school, one of the first words we learned was shalom. It is a workhorse of a word, whose meaning can be hello and goodbye, as well as peace. I was ten, and I loved that the same word could mean one thing and its exact opposite.
Some Events Arrive Without Warning
After I opened my husband's birthday gift, we had wine and take-out on the chilly, Covid-safe deck of a friend's house. I wasn't thrilled about getting older, I told them, but my life was good. My husband and I were happy. We'd just adopted a sweet little old poodle. And editing the magazine was uniquely suited to my tachlit, my passion. Even during my fifteen years as an artist, traveling the country and selling my pottery and paintings, I was not as content as I'd been over the past eight years.
Our friends—educators whose passion for their work echoed mine—agreed how rare a find was gratification in work. We raised our glasses to the November night sky, while across town, a gift I did not yet know about was being wrapped and left on my desk for me to find.
Harmony, wholeness, completeness, prosperity, welfare, tranquility - these are also the province of shalom.
I often think about how life-changing events arrive without warning. A good friend didn't know her marriage was in trouble until the day her spouse unspooled a tale of years-long deception. My mother didn't know there was cancer growing in her colon until a fecal traffic jam brought her up short. Another friend nearly died of a heart attack without his heart ever sending up a flare.
One minute I'd been gerrymandering column lines to make room for a deli ad, and the next minute I was emptying my desk. From time to time I search my husband's photo of me erev layoff for some sense of portent in my eyes, some awareness that, come the next day, another kind of gift awaits.
But it simply isn't there.
Shalom can mean other things beside hello, goodbye and peace. Harmony, wholeness, completeness, prosperity, welfare, tranquility—these are also the province of shalom.
I have turned sixty. My husband and I recently celebrated twenty years of marriage. Since the layoff, I finished a second manuscript and I'm freelancing at a higher level than ever before. If I were to draw a picture of my life now, my ocean would be dotted with equal-sized islands, representing my many unique tachlits.
When I ask myself whether the layoff feels like a gift yet, I find myself searching for a word that means both one thing and its opposite: yes and no. And so for now, I leave the going away gift unopened, with the knowledge that grief and sorrow are the province of goodbye, but so are hello, and peace.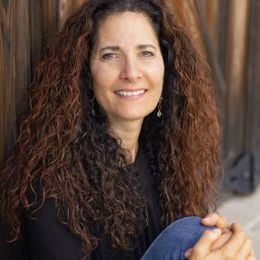 Dana Shavin
's essays and articles have appeared in Garden and Gun, Oxford American, The Sun, Psychology Today, Parade, Bark, and others, and she has work forthcoming in AARP's The Ethel. She is a certified professional life coach, an award-winning humor columnist and travel writer for the Chattanooga Times Free Press, and the author of The Body Tourist: A Memoir of Hunger and the Search for Home, and most recently, Finding the World: Thoughts on Life, Love, Home and Dogs, a collection of her most popular columns spanning twenty years. Her work has been nominated for inclusion in Best American Essays, and for a Pushcart. You can find more at Danashavin.com, and follow her on Facebook at Dana Shavin Writes. 


Read More