Opinion
OPINION: The Gun Safety Conversation We Should All Be Having
A victim of gun violence believes secure gun storage is a vital precaution that can keep people safe
I was a victim of gun violence on the streets of Los Angeles 30 years ago. While the pain of that 38-caliber bullet slicing through my hip is long gone, the memories aren't; breaking news about mass shootings and street crime can still trigger them. Rather than just cringe quietly at each headline, as I've done in the past, I've resolved to use my knowledge about safe, healthy homes and secure gun storage to help others avoid having a gun violence incident rip apart their lives.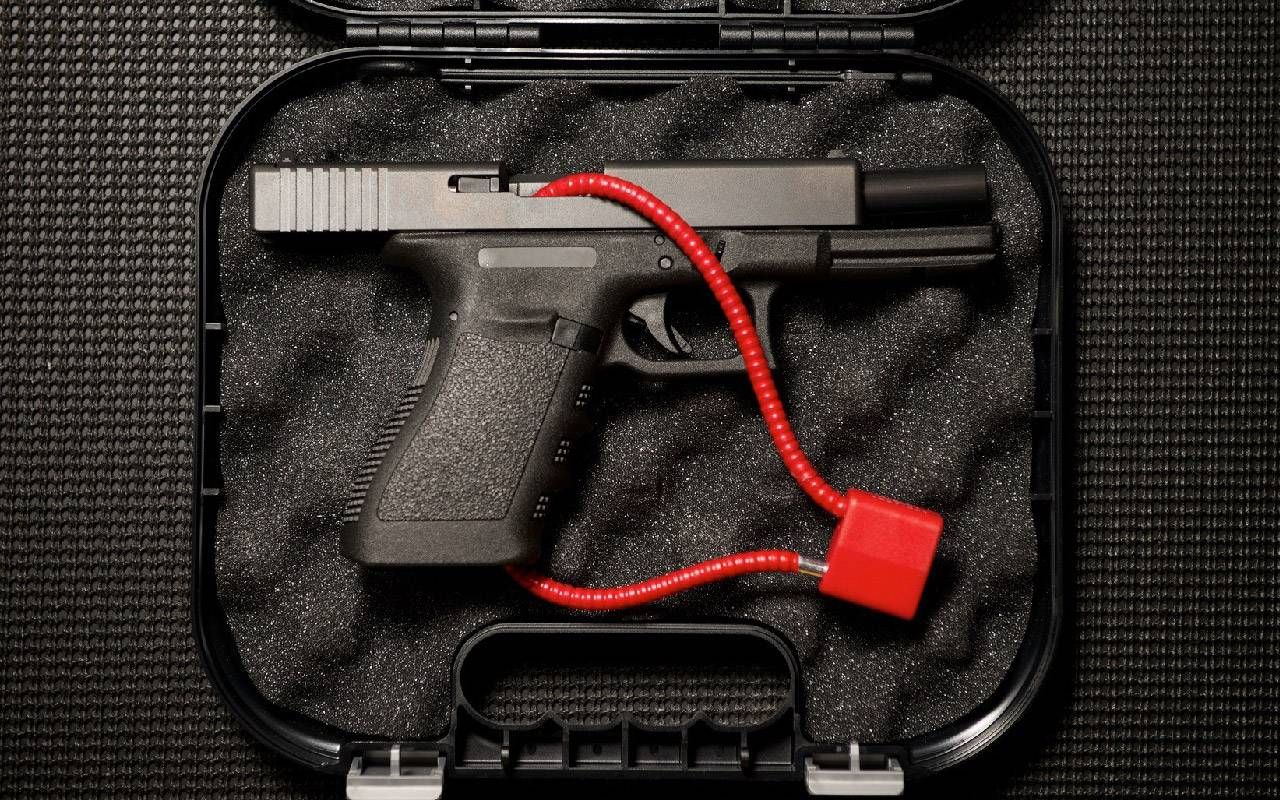 With more than 17 million adults 65 and older owning a firearm and having a high rate of gun-related suicides, with accidental shootings by children and teen firearm suicides, and with 380,000 firearms stolen from private gun owners every year, there's one simple gun safety step that can reduce your family's risk of becoming a statistic.
A Random Act of Violence
Nobody walks in LA, they say, but for those of us who spent time in the Miracle Mile neighborhood — where finding a parking spot was the real miracle — it was common to see urbanites like my 31-year-old self out strolling on the weekends. That warm July 1992 night was typical for this transplanted Brooklyn girl; I was walking with a friend from dinner to my nearby apartment.
I collapsed onto the street two blocks from home, felled by a 38- caliber bullet that sliced down through my right hip, boring into my left thigh.
Having a New Yorker's situational awareness, I spotted a small group of young men, possibly older teenagers, following a block behind us. Catching up, one yelled at us from across the street. We quickened our pace. Firecracker pop. My legs stopped working. Wait, what? I collapsed onto the street two blocks from home, felled by a 38-caliber bullet that sliced down through my right hip, boring into my left thigh. The shooter and his friends disappeared into the night.
The police officer who took my statement after an emergency room visit suggested that I was likely the victim of a gang initiation, since they could have robbed us and chose not to. The ER team left the bullet in my leg, saying it would do more damage to remove it. I was lucky that it hadn't been worse, they said; it had missed both organs and bones.
Shooting Aftermath
Physical therapy healed my body. PTSD counseling helped heal my mind. While the pain and trauma are long gone, the memories sure aren't. Breaking news about mass shootings  and neighborhood crime reports can trigger recall three decades later. To counter this feeling of helplessness, I research and write.
My career as a wellness design consultant and Mayo Clinic Certified Wellness Coach has me continually exploring how our home environments can make us safer, healthier and happier. It occurred to me that wellness design could help keep us safer from the risk of gun injury or death too. One link between where we live and how safe we are from guns is secure storage.
The Importance of Secure Gun Storage
This simple precaution — law in 14 states already — might have prevented one of the first mass shootings that shocked our nation. According to news reports of the 2012 Sandy Hook massacre, "The Lanza home was a virtual arsenal with guns and ammunition everywhere. Law enforcement even found a gun safe in Adam's bedroom." It apparently wasn't being well-used; the shooter grabbed a semi-automatic rifle, shotgun and two handguns, along with 527 rounds of ammunition, for his elementary school attack. Before leaving the house, he killed his mother. Had she secured her collection, many lives might have been saved that brutal December day.
While so much of our daily news diet is gorged with disturbed young men committing horrific mass shootings, the majority of gun-related deaths in the U.S. are suicides (54%) and single victim murders (43%), often by people known to the victim. A surprising number of both are committed by older adults. Our 50 and older demographic accounts for almost a third (32.4%) of all U.S. annual firearm deaths, according to Michigan Medicine.
Firearms, often purchased for self defense, increase the risk of injury and death to the owners, along with their intimate partners, family members (teen suicides and accidental children shootings included), and others in the gun owners' community. Almost a quarter (24%) of homes with both guns and 50-plus adults keep those weapons loaded and unlocked, adding to the potential for harm.
Secure, home-based gun storage helps prevent thefts that can harm innocent victims — including the gun owners themselves.
Sometimes a teen, unable to legally purchase a gun yet, steals an unlocked weapon to use in a crime. An April 2022 Wall Street Journal article reported that "Gun thefts are on the rise in major cities across the U.S., a factor police and criminologists say is helping fuel the growing homicide rate." Many inexperienced owners are leaving their guns in their vehicles, the article notes, making them easy targets. Secure, home-based gun storage helps prevent thefts that can harm innocent victims — including the gun owners themselves. It might have saved me from injury all those decades ago.
Firearm Safety and Dementia
Mental illness as a factor in mass shootings is often discussed, but mental health and gun violence is only starting to be studied together in our aging population. Dementia is a risk factor for both homicide and suicide in older adults, especially in later stages when the individual can become agitated, paranoid and aggressive. This behavior, along with memory loss or depression can all be warning signs that gun access needs to be addressed by caregivers, says Dr. Ian Neel, medical director of geriatric medicine consult service at UC San Diego Health. "Screening for mood disorder as well as cognitive impairment is critical," he cautions.
That's often a talk as fraught as taking away a loved one's car keys. "If an older adult is resistant to discussions of firearm safety, it is essential to involve that person's physician in the conversation," Neel advises, noting that their involvement can help get past barriers. Another helpful resource the geriatrician suggests for this difficult conversation is the Alzheimer's Association guide.
Secure Gun Storage Resources
If you or a loved one are shopping for secure gun storage to protect yourselves and loved ones, know that there is no universal solution. Some states only require gun locks to comply with secure storage laws, but these won't keep your guns safe from theft. "Gun locks are portable, meaning that someone could steal the gun and disable the lock later. It's a lot harder to move an entire safe," says Logan Metesh, a firearms historian and a Field & Stream gun safe guide contributor. Metesh wrote about biometric safes for the popular hunters' magazine.
A biometric safe is one that uses the authorized owner's — or multiple owners' — fingerprints to access guns and ammunition secured inside. They're made for rifles, handguns, ammunition and gun collections and can be a good option for households with individuals who should not have access.
For those in areas with frequent power outages, most biometric safes come with battery backup, Metesh says. The safes can also be reprogrammed if an authorized user later becomes a risk. If the individual of concern also knows how to change the safe's settings, though, removing the firearms from the home would be a better solution, he points out.
The Bipartisan Safer Communities Act
Given the unique popularity of secure gun storage among all sides of the gun debate — from the industry to responsible owners to health professionals and long-time advocates for tighter restrictions — it was surprising to me that it was not included in this summer's 2022 gun safety law. Its co-author, Sen. Chris Murphy (D-Connecticut), has been a longtime advocate for safe gun storage laws. One of his Congressional aides commented, "The Bipartisan Safer Communities Act broke a three decade long logjam on gun safety legislation, but clearly it does not include every piece of commonsense gun reform that Sen. Murphy supports. He will continue advocating for safe gun storage legislation."
So will I, so that none of us finds ourselves in the ER or worse because of a stolen or misused firearm.