The Hottest Jobs and How to Get One in Retirement
They range from pet care to tutoring to translating
Last week, CareerBuilder released a new "hot jobs" list — industries projected to grow at least 15 percent from 2014 to 2019. Not surprisingly, health and tech jobs are well represented (home health care services will add the most jobs by 2019 according to the list: 332,783).
But the fields with double-digit growth projections also include some less obvious options that could prove a good fit if you're looking for flexible, profitable semi-retirement gigs.
I'll highlight five of my top choices in a moment, along with a few resources to help you get started in them. First, though, a note of caution: Just because a field is deemed "hot" does not make it a sure bet or the right one for you.
If you'll be making a career shift to work part-time in retirement, an industry's growth potential should be only one consideration. Don't forget to factor in your strengths and experience; local market conditions and shifting economic winds.
With that caveat out of the way, here are five promising fields to work in during retirement (the projections are based on data from Economic Modeling Specialists Intl, CareerBuilder's labor market analysis arm):
CONTINUING CARE RETIREMENT COMMUNITIES
Projected job growth : 21 percent (93,738 added jobs)
Given our aging population, it's no surprise that jobs at the nation's roughly 2,000 continuing care retirement communities — facilities that accommodate older people as they move from independent living to assisted living to skilled nursing — are poised for robust growth.
Continuing care facilities employ people with a wide variety of skills and talents and there are plenty of part-time options.
For example, I did a quick search on Indeed.com and found listings for part-time jobs there as maintenance coordinators, activities assistants, health education specialists, dining room servers, sales associates, receptionists and health care workers.
All the major job boards have listings for jobs at retirement communities (try filtering your search using terms like "retirement communities" or "assisted living facilities"). You can also look on a niche job board such as Seniorhousingjobs.com.
MARKETING CONSULTING SERVICES
Projected job growth: 21 percent (55,142 added jobs)
Marketing consultants provide advice to businesses on everything from product development and pricing to franchising planning to market forecasting. Not surprisingly, demand for this type of advice fell during the recession, but it's heating up now that the economy is back in growth mode.
If you have a strong background in growing and marketing a successful business, you might parlay those skills into a consulting business in semi-retirement. Life as a marketing consultant allows you to capitalize on your work experiences, contacts and expertise, while enjoying the benefits of being your own boss.
I recommend these three articles to help you set up shop as a consultant and to get a sense about how much you could earn: The Best Ways to Get Free Help Starting a Business, How to Set Your Consulting Fees and How to Become a Highly Paid Consultant.
EXAM PREPARATION AND TUTORING
Projected job growth: 17 percent (19,380 added jobs)
If your child or grandchild recently applied to college, you likely know that SAT tutors can command top dollar — sometimes as much as $200 or more per session in affluent areas. And it's not just high school juniors and seniors (and their stressed-out parents) who are willing to pay for help; some students from elementary school on up need assistance ranging from reading readiness to writing college essays.
Rates for tutors vary tremendously, starting at $10 an hour for online tutors up to $250 an hour or more for college-prep tutors in expensive cities. Although having a background in teaching isn't essential, it's certainly a plus. People with strong math and science skills are in especially high demand.
While most tutors run their own businesses, if you'd prefer not to find your own clients, you could work for one of the big in-person tutoring services such as Kaplan or Kumon or an online firm like Tutor.com.
If you're just starting out, consider first volunteering as a tutor with a nonprofit to gain experience (some organizations like AARP's Experience Corps offer tutor training for free). You can also search for jobs with tutoring companies on the major online job boards.
TRANSLATION AND INTERPRETATION SERVICES
Projected job growth: 36 percent (12,401 added jobs)
The global economy, coupled with the United States becoming an increasingly multilingual nation, led this field to top CareerBuilder's list for projected job growth between 2014 and 2019. Many professionals, such as doctors, lawyers and insurance agents, as well as schools and government agencies need help translating correspondence and documents for their multicultural customer base.
While the market is strongest for Spanish-speaking translators, there's also a demand for people who can translate other languages including Chinese and Arabic.
Interpreters often work from home (or on the road) so this can be a portable and flexible way to earn extra retirement income. Translators typically start out earning about $20 an hour, but income potential varies widely depending on your expertise and specialty.
The American Translators Association has a host of useful resources on its site, including career information, certification programs and details about the group's annual conference coming up in Miami, Fla., from Nov. 4 to 7, 2015.
PET CARE SERVICES (EXCEPT VETERINARY)
Projected job growth: 16 percent (14,636 added jobs)
Americans love spending money on their pets. According to the American Pet Products Association, we're expected to shell out $60.59 billion (yes, billion with a B) on our furry and feathered friends this year.
While many non-veterinary pet care jobs, like being a dog sitter, are relatively low paying, there are a growing number of ways to profit from your love of animals — from opening a mobile dog grooming business to offering equine massages.
You'll find a host of helpful resources and ideas in this Next Avenue post: How to Earn Money From America's Passion for Pets.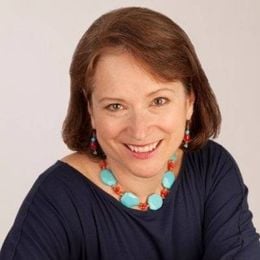 Nancy Collamer
, M.S., is a semi-retirement coach, speaker and author of Second-Act Careers: 50+ Ways to Profit From Your Passions During Semi-Retirement. You can now download her free workbook called 25 Ways to Help You Identify Your Ideal Second Act on her website at MyLifestyleCareer.com (and you'll also receive her free bi-monthly newsletter).
Read More