The Latest Shopping Resources and Trends for Caregivers
Manufacturers and retailers are focused on filling the gap for older adults and caregivers
"My mom has always loved wearing beautiful clothes in bright colors, that is what she was known for and I don't want her to lose that identity simply because she had a stroke," says Ella Brown.
Six years ago, Brown, 63, moved from Los Angeles back home to Honolulu to care for her now 82-year-old mother. Brown was only there a few months when her father, now 87, was diagnosed with kidney cancer.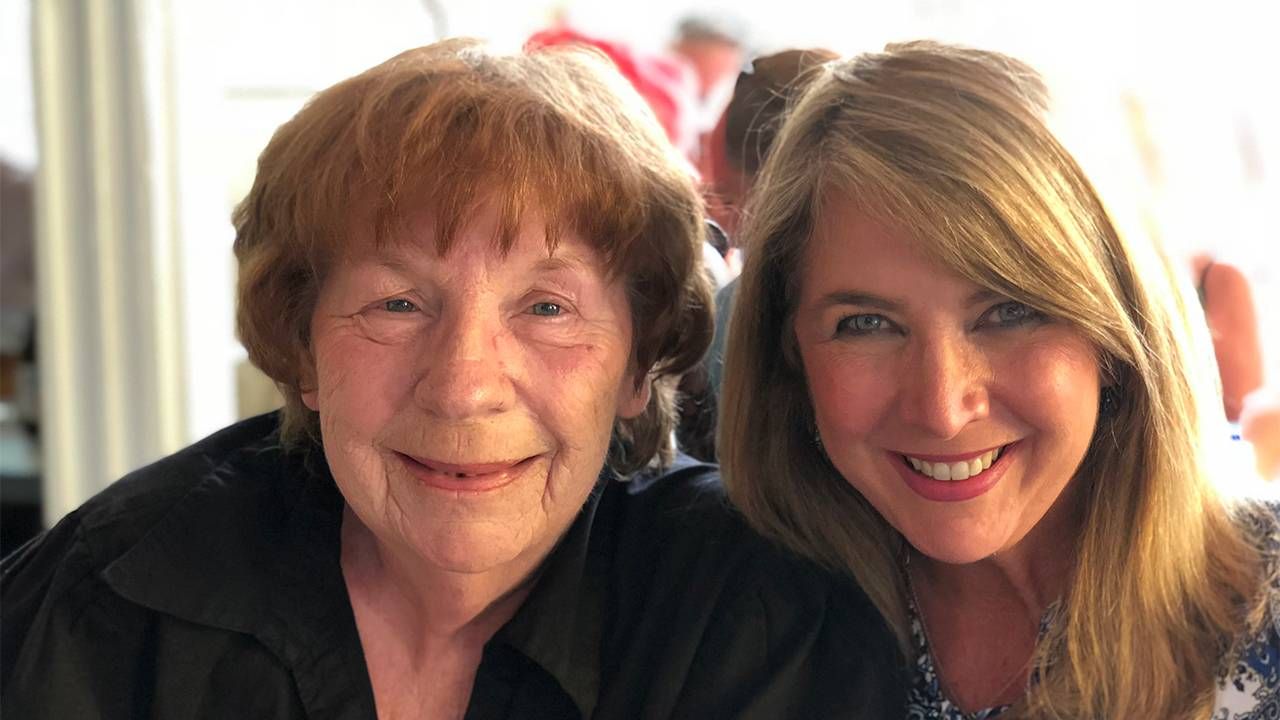 Brown struggled to find comfortable, fashionable pull-on pants and front button dresses because her mother's right-side paralysis makes dressing her a challenge. A friend referred her to the Fresh Produce line which offers colorful, stretchy fabrics.
"No doctor or home health person really guides you on where to find anything other than medical equipment and supplies; most of the ads I see are for walk-in tubs and prescription drugs."
Recently Brown was turned on by another friend and fellow family caregiver to Kiziks. These fashionable sneakers and comfortable walking shoes use a patented technology design to make them hands-free rather than just slip on, a key reason Nike invested in the company two years ago. Brown said her father loves the comfort, convenience and the style of his new "kicks."
The dilemma for caregivers like Brown is where to find products that you can trust and that will work. To date, while many manufacturers and retailers have turned to TV or print advertising, caregiver shopping has mostly been driven by word of mouth.
"No doctor or home health person really guides you on where to find anything other than medical equipment and supplies; most of the ads I see are for walk-in tubs and prescription drugs," said Brown. "I don't have time to scour Amazon or other online sites so I mostly rely on other family caregivers who have been in the trenches."
Where Function Meets Fashion
A new caregiver shopping site that launched during the pandemic is Joe & Bella, named for real people, one of whom is a WWII Holocaust survivor who grew up near Ukraine. While the site offered a variety of assistive products, the company found most of their customers came for the adaptive clothes.
"Innovation in adaptive apparel has been focused on those under thirty-five, yet the largest growth market is for older adults — it has been a gap in the ecosystem that we are focused on filling," said Jimmy Zollo, president and co-founder of Joe & Bella.
The projections for the global adaptive apparel market vary widely from $267 million to $400 billion worldwide by 2028 because many apparel and footwear manufacturers, such as Kizik, are assistive and adaptive but don't market themselves as such.
Yet the population of older adults with joint pain, stroke and those with diabetes and disabilities is growing. In 2018, the Centers for Disease Control and Prevention (CDC) reported approximately 61 million adults — 1 in 4 Americans — were living with a disability and 54 million suffer with arthritis.
Well-known brands such as Kohl's, Zappo's Adaptive and Tommy Hilfiger's Tommy Adaptive, who market for people with disabilities including shirts with magnetic button shirts, Velcro strap shoes, stretchy fabrics and longer length shirts, focus exclusively on a younger audience.
But retailers and investors are tuning in to potential older customers. The Target Incubator provided a supply chain to one start-up, No Limbits, that has created a designer jean line, the Amp Pant, for people of all ages with prosthetics legs. Founder Erica Cole, who lost her leg in a car accident, just won investment on TV's "Shark Tank."
"Our goal is to create fashion that is age-aspirational by balancing form and function."
OpenStyleLab won AARP's "Disrupt Aging Design Challenge" in 2018 for clothes designed for the visually impaired. All the items can be worn inside out and have a QR tag for a smartphone to describe the clothing.
Joe & Bella's success in offering clothing for older adults led the company to create its own fashion brand in 2022. They have hired a team led by a top fashion designer from Lululemon athleisurewear and FIGS health care scrubs, together with engineers and experts in aging. The company also embraces a social commerce philosophy by donating a percentage of each sale to frontline care workers in assisted living and home care.
"Comfort and functionality in clothing is paramount. But we also believe clothes are also part of one's identity — they speak to how you feel about yourself so style is equally important," added Zollo who said the Joe & Bella clothing label will launch this summer. "Our goal is to create fashion that is age-aspirational by balancing form and function."
One-Stop Shops Are What Caregivers Need
While some companies are just emerging to help caregivers shop for older loved ones, Journey Health & Lifestyle has a 30-year-old history where it was previously known as firstSTREET for Boomers and Beyond. Last fall Peloton Equity announced its investment and a new management team took over and reimagined the brand and every aspect of the business.
"There is not one single place to go to know what is available to me as a caregiver, but we can be that one-stop shop," said Mitchell Yoel, president and CEO of Journey Health & Lifestyle and a caregiver for his older parents. "We are proud to be a direct-to-consumer business. We don't design for insurance companies; we design for people."
Yoel advised the company is not constrained by Medicare requirements or channel partner profit margins. Instead the focus is on delivering premium, feature-rich products that improve the lives of older adults. The company also understands the importance of family caregivers in influencing or making purchases for loved ones.
He reported 55% of Journey Health & Lifestyle's shoppers are family caregivers ages 18-54. Part of the newly designed web site launching next month is to curate products to make it easier and faster to shop for mobility, bathroom safety and lifestyle comfort but also make it accessible to older adults with vision and hearing impairment, and easy to follow online directions are infused into the marketing and the brand.
In 2021, U.S. consumers spent $870 billion with online merchants, up more than 50% since the beginning of the pandemic. McKinsey reports that 50% of consumers will continue these online shopping trends now that the pandemic is abating.
How Technology Can Help
'We are creatures of habit and during the COVID-19 pandemic we saw a surge in e-commerce and the convenience of home delivery," said Mark Gray, CEO and founder of Constant Companion, a smart home technology system provider using security-enabled voice assist solutions.
"These new shopping habits are not going to go completely back to pre-pandemic norms but what is critical moving forward is for companies to note that convenience is one thing but the product has to be backed with market-leading customer service that shows you know the needs and concerns to support older adults and family caregivers," he said.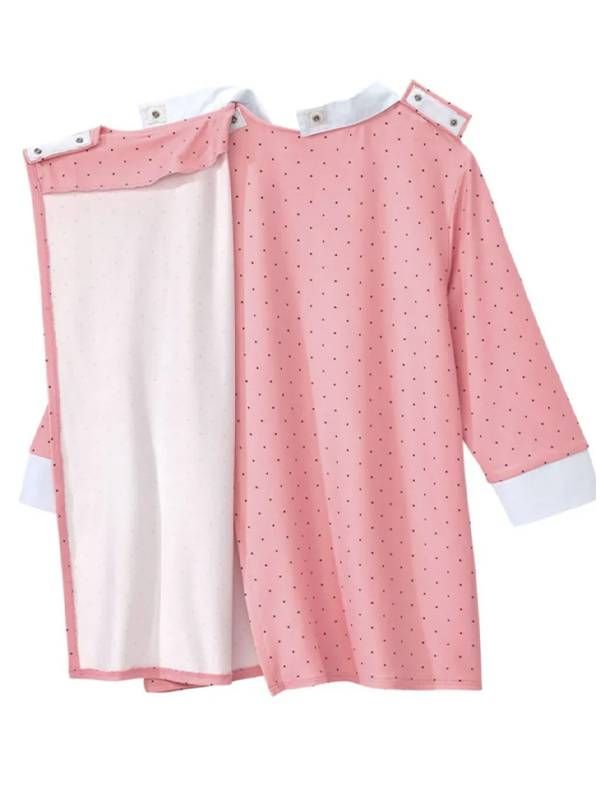 According to Gray, Constant Companion customers have several options to make tech set-up easy: white glove service but with safety protocols, delivery with tech support for set-up done by the tech in their van outside, or delivery but with video set-up assistance.
"While only five percent of our customers were historically e-commerce, we see that changing as the demographics of older shoppers and caregivers are changing," said Yoel. "We've gone from a direct mail catalog-based enterprise that offered other brands and links to those individual sites to now creating a trusted resource with all products under one name in one place and diversifying how we reach older adults and younger family caregivers."
Yoel said that part of the revised strategy for Journey Health & Lifestyle is to back all its products — including popular task lighting and the best-selling So Lite mobility line — with industry-leading warranties, easy to set up or already assembled products, convenient delivery and direct-to- consumer selling, including an upcoming segment on Home Shopping Network for its popular Zinger chair.
Yoel also points to its customer consultants as best-in-class help where customers are guided by the consultants by talking through what they need.
"With many products, especially where there is an investment in dollars, people want to talk to someone before they make that transaction and get certain questions answered," advised Yoel.
More Options, But Cost is Still an Issue
The good news is the growth in online shopping sites that cater directly to older adults and their family caregivers is growing and big brands are paying attention. But caregivers are feeling the pinch on rising costs including care-related products.
Recently Lowe's announced its Livable Home initiative to be the leading retail destination for aging in place solutions collaborating with AARP for online and in-store education; Amazon and Kimberly Clark's Depends brand are behind The Caregivers Hub; CostCo, Sam's Club, Walmart and Target all have curated products for online caregiver shoppers with everything from compression socks, CPAP machines, to diabetes care and mobility aids.  
Kim Chomiak, who lives in Florida with her 80-year-old mother, reports she spends between $200 - $1,000 every month on groceries, prescription drugs and other household and lifestyle items specifically for her mom. Chomiak and her husband made the decision to move her mother into their home shortly after relocating to a new city. Before the move, Chomiak retrofitted two homes to accommodate a walker, comfort features in the bathrooms, and that other needs have required a lot of time, effort, and dollars.
While technology has addressed some social isolation for older adults and made shopping easier for caregivers, there is still an education gap in knowing not only where to go but how to choose the right product.
"My mom doesn't drive because of her neuropathy, a result of her chemotherapy 12 years ago, so I have been running her errands ever since," said Chomiak. "As she has gotten older, I have more concerns for her safety. After seeing a couple of wobbles, I could not live peacefully thinking of her being alone and maybe suffering from a fall with no one there. The decision to move together into one house was not an easy one, but one that I felt would give us all more quality time and peace of mind."
Chomiak, who took a job with Constant Companion after experiencing what she felt was the company's dedication to serving older adults, says her mother was originally resistant to using the Google Nest device.
"Now she loves getting a reminder that her favorite show is starting, finding the name of an artist that sang her favorite song or getting help spelling words for her puzzles," said Chomiak.
While technology has addressed some social isolation for older adults and made shopping easier for caregivers, there is still an education gap in knowing not only where to go but how to choose the right product. And, now more than ever caregivers need to find value in their purchases as higher costs of living — with inflation still on the rise — have created a dramatic squeeze on caregivers' finances.
The January 2022 Consumer Price Index reported that year-over-year inflation rose 7.5%, its highest rate in 40 years. According to a recent report from AARP, almost half of the 7 in 10 family caregivers who are covering out-of-pocket care costs have experienced a financial setback and 41% report spending more money since the pandemic.
"I lost one-third of my business during the pandemic," said Brown, who is a solopreneur event planner. "I'm definitely using savings to cover some costs for my parents' care and I spend a lot more money flying back to the mainland for work projects, but it's my choice and it makes me happy to give back to my parents when they gave so much to me growing up."
In his weekly meetings with staff, Yoel reminds his team why they are doing what they do. "We serve an older population who deserve us at our best. These are Americans who have taken care of us, who have sacrificed and worked and in general built the society that we get to live in today. Now we get to help them enhance the quality of their lives."
2 Shopping Trends Coming to A Mall or Screen Near You
According to the National Retail Federation (NRF), here are two shopping trends expected to change how and where caregivers will buy:
1. Experiential in-person shopping environments
While e-commerce is growing, Forrester Research shows that 72% of purchases will still be made at bricks and mortar retail stores. Even Amazon, which owns Whole Foods Markets, is opening 90 – 300 retail department-style stores across the country. Shoppers still like the tactile aspect of shopping and walking away with a purchase.
What will change is the in-store experience using augmented reality (AR), virtual reality (VR) popular with stores such as Sephora and Kohl's, and 3D "view in your space" popularized by home design e-commerce sites such as Wayfair. Also, purpose-designed stores that deliver meaningful improvements to customer experiences with actual experience centers and experts sales guides are being implemented in retailers such as Dick's Sporting Goods.
Age-tech innovation centers such as the Thrive Center in Kentucky, which is currently a showroom for home care and senior living products, may offer a future template for bricks and mortar retail caregiver shopping.
2. Livestream shopping or commerce via social engagement
While eMarketer projects livestream commerce in the U.S. will create $50 billion in sales by 2023, this trend is currently exploding in China which is expected to top $423 billion next year. Influencer marketing — real world users with a fan base — are driving these efforts.
The success is based on social media activity. Pew Research shows most adults spend on average 2-3 hours daily with 7 in 10 Facebook users checking in at least once a day. And, for companies looking to infuse diversity and inclusion into their marketing efforts, more racial and cultural groups are embracing social marketing: more Hispanics (52%) and African Americans (49%) are on Instagram than its white audience (35%); and 70% of YouTube viewers are ages 30-64.
Optimizing marketing via omnichannel efforts (a blend of in-store retail, e-commerce, mobile commerce and social commerce) is critical to reaching key caregivers where 25% of millennials who are family caregivers live on mobile and engage mostly via social media "buy" buttons.