The Next Interesting Thing from Abigail Thomas
In her latest book, the memoirist, now 81, chronicles the complexities and simplicities of aging
"Pushing eighty, the future is behind me; the past is unpredictable; I am living in the ever-shifting constancy of now. Sometimes the present is interrupted by a memory so vivid that I am in two places at once, an inexpensive, unpatented, readily available form of time travel. These are the moments in which past and present are fused. I like to imagine them as little paperweights, holding my life together before it all blows away."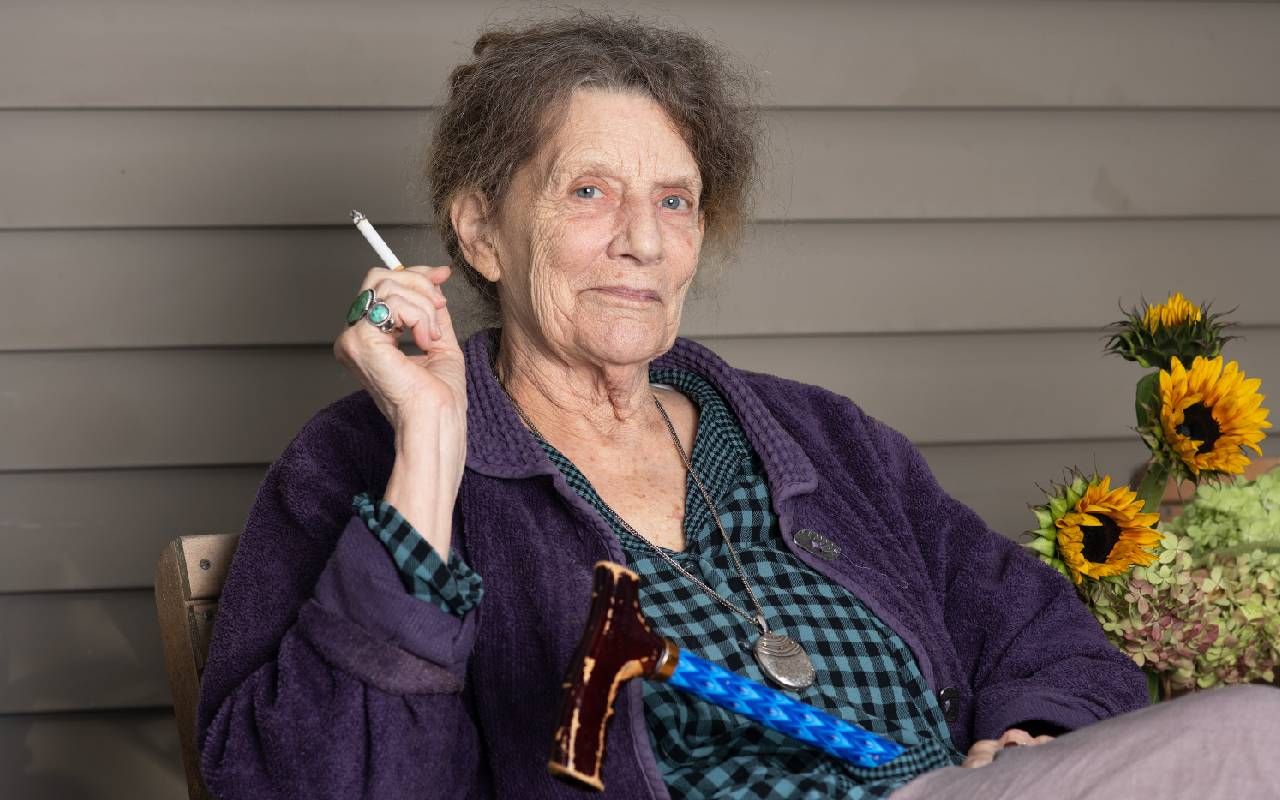 So begins a lyrical ascent into Abigail Thomas' latest memoir, "Still Life at Eighty: The Next Interesting Thing." Thomas, 81, allows us into her living room corner to consider the complexities and simplicities of getting older; she lets us drape ourselves on the arm of her sunny chair by the window, catching glimpses of life as she sees it, whether watching the meanderings of an ant or wondering at the pleasure of spatchcocking a chicken.
She offers us her words, as no other writer can, in nourishing spoonfuls, in honest heaps. She feeds us life, her life, and inspires us to consider why we're still here as we get older. And there's plenty of good reason, as Thomas sees it.
"I have a theory about those of us who repeat ourselves. We are experiencing something we love over and over again for the first time."
On the subject of aging, Thomas realized she would write a book about getting old when she found herself listening to a weather report, warning that the cold was dangerous to children and the "elderly."
She writes, "Sitting with the dogs, drinking coffee, listening to the weather. Snow out there. 'Wind chill warnings for today and tomorrow,' says the reporter, 'Most at risk, children and the elderly.' At first the word "elderly" conjures up someone thin and frail, someone I might help across a busy street. Someone else. A moment passes before I realize, with a jolt, that I'm elderly. I don't feel elderly. I feel like myself, only more so."  
The Landscape of Memory
Thomas understood that being old didn't take physical effort, it just happened. It was then she said she began to feel a little "macho" about the idea of getting old. She was in her late seventies at the time, "coming up on 80, not quite there." Because writing has always been her way to process the moments in life, she set about capturing, through snippets and brief essays, her most true thoughts on the realities of growing older.
For example, upon understanding the fact that she repeats herself, she writes, "I know this, and I can't help myself. I have a theory about those of us who repeat ourselves. We are experiencing something we love over and over again for the first time."
Thomas doesn't seem to bemoan death and dying, rather she thinks our culture gets aging wrong much of the time.
And she traverses the landscape of memory at being younger in "What Her Body Remembers." Thomas tangles regret and disappointment with longing and nostalgia.
Returning from a visit with a friend, she writes, "…what should come on the radio but The Stones doing "Brown Sugar" and she opens the window all the way, and she turns the volume up as high as it will go, and she cries until the song is over and when she has cried long enough, she goes back up the porch steps, no easy feat without her cane, and there are the dogs as if she's been gone for months and she gives them each a big piece of chicken but doesn't check on anything like messages or email because her body is still remembering the kinds of things her body remembers, she needs to sit down and stay still while she waits for it to forget."  
And she climbs over memories and days to understand what the last part of her life looks like. Thomas doesn't seem to bemoan death and dying, rather she thinks our culture gets aging wrong much of the time.
In an interview with Next Avenue, Thomas says, "We prize youth. It's not true in the East. Instead, they revere age and value wisdom that comes with age. And there is wisdom." That wisdom is hard earned and provides a relevancy to her life. She insists living in the present is the best approach. "How about you just turn into who you're turning into," she says.
What can we do right when it comes to aging? Thomas is a true believer in words. In her favorite "American Heritage Dictionary of Indo-European Roots," she offers an exacting definition of a word that we can align with aging — Accept: "Heddle," from Old English "hefeld," a thread used in weaving. Heddle is a device that grasps the thread.
That word shifted her view when she was trying to make sense of things after her late husband, Rich, was hit by a car and left with a traumatic brain injury. "Acceptance" was the word that, upon finding its meaning, changed her life. "I am weaving. I'm weaving here," she says. 
'Remain Curious and Keep Your Sense of Humor'
Considering aging is an inevitability, Thomas felt like she really wanted to get this newest book out into the world.
"Having a reason to be, then life is worth living."
"I'm not the only person that looks at old age this way, but I think it would be helpful for people to realize this is actually fun and interesting, as long as you remain curious and keep your sense of humor," she says.
During the pandemic, she became fascinated with what was around her – a sleepy wasp, for instance, the slow progression of time, her inability to focus on reading, even writing sometimes. "It forced us to examine our lives and then what was right under our noses," she says now.  
Though Thomas is known for her writing, she's also an avid maker of things. She believes in staying busy with her hands, staying curious.
"When you're sort of obsessed by something that you look forward to every day and you're using your opposable thumbs…" her voice trails off. "Having a reason to be, then life is worth living."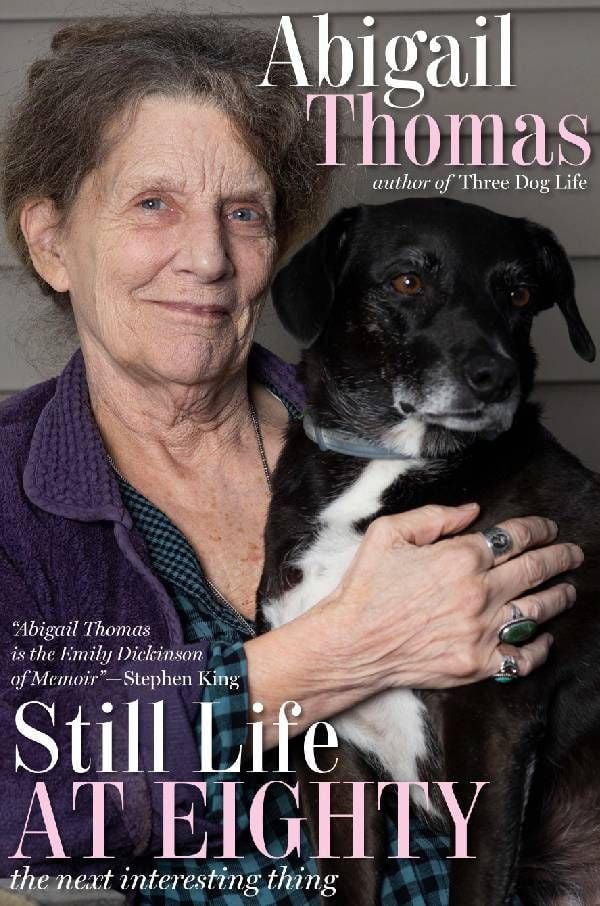 There's a lot to wondering why you're still here as you get older, she suggests. Being "here" is important. When you're making things, that makes a difference. She adds that purpose doesn't have to be material. It can be family, friendship, creative outlets, including gardening, writing and music.
Thomas has taken to working with clay these days, making hundreds of small faces that take shape beneath her fingers. She meets a new face every time she begins. "We're supposed to make things," she explains.
Thomas, who began writing in her late 40's, has been fondly called "the Emily Dickinson of memoirists" by Stephen King. She is the daughter of renowned science writer Lewis Thomas ("The Lives of a Cell"), the mother of four children and the grandmother of twelve. Her college education stopped when, as a college freshman and pregnant with her oldest daughter, she was asked to leave Bryn Mawr College.
Thomas lived most of her life on Manhattan's Upper West Side, and was for a time a book editor and a book agent. Then she started writing for publication. Her first three books "Getting Over Tom," "An Actual Life," and "Herb's Pajamas" were works of fiction. Her memoir, "A Three Dog Life," was named one of the best books of 2006 by the Los Angeles Times and the Washington Post. She is also author of "Safekeeping," a memoir, and "Thinking About Memoir."
"Still Life at Eighty" is the first of the new publisher The Golden Notebook Press in Woodstock, New York, where Thomas now lives, and was released late February 2023.
Angela Burton
, a 2020 Next Avenue Influencer in Aging, is the Founder & Chief Writing Motivator of Feet to the Fire Writers' Workshops®, a creative program that inspires adults to challenge themselves through expressive writing. Her particular brand of helping people find their voice and write authentic stories earned her a spot in Louisville's WILD Accelerator for Female Founders program; Feet to the Fire Writers' Workshops® launched nationally in 2018. Burton holds an MFA in Creative Writing from Vermont College of Fine Arts and a B.A. in English from the University of Louisville.
Read More