The Reluctant RVer
Or: How I learned to stop worrying and love traveling by motor home
Compromise is the cornerstone of a good marriage. But when my husband and I retired, our successful three-plus-decade experiment in diplomacy was in jeopardy.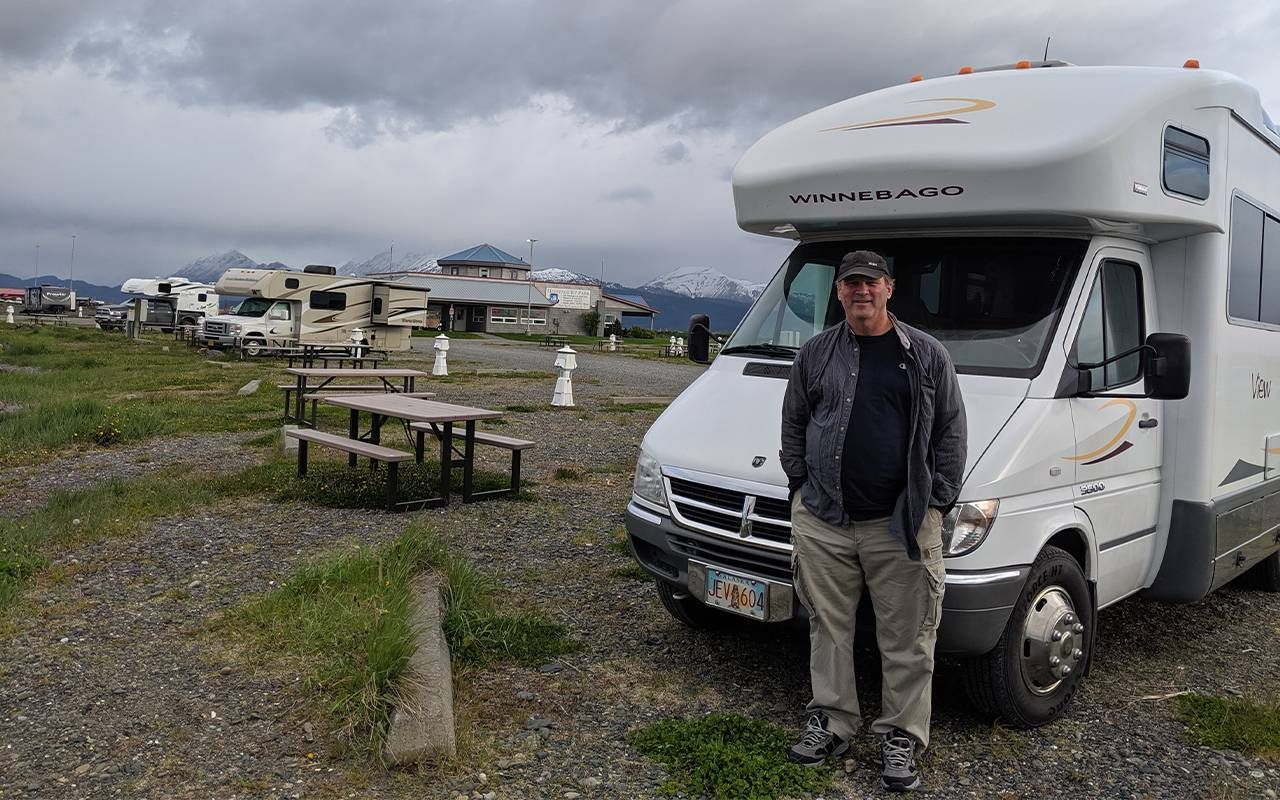 His dream — to spend his golden years pitching tents in every national park in the country — was a nonstarter for me. Despite being a Northwest native — and unlike seemingly everyone around me — I despise camping. (Perhaps a mutant gene?)
His dream — to spend his golden years pitching tents in every national park in the country — was a nonstarter for me.
An RV, my husband insisted, was the best of both worlds: I would get a comfortable bed and a nighttime bathroom option that didn't require a flashlight, shoes, coat — and a hike. He would be able to get up close and personal with nature.
A rapprochement? Not so fast.
While we are now the proud (Oh my! That's way too strong an adjective for me) owners of a motorhome, it's been a bumpy road to this destination. Sometimes, literally.
Here's the story of how my dear spouse convinced me to buy a house on wheels — one that cost roughly the same amount as our first, immobile home.
Operation 'Winnebago Win-Over'
What complaints could I possibly have about driving around the country in a vehicle twice as long and five times the weight of our Mazda van, spending days (even weeks) in a "house" where the bathroom is two feet from the kitchen, and occasionally waking up in the "Back 40" of a Walmart Superstore?
My husband, it seemed, had his work cut out for him.
My reservations boiled down to the following Big Four:
1. The Environment
Me: You've seen some of these monstrosities. Single digit miles per gallon! Houses in the Hamptons have smaller carbon footprints.
My husband: Yeah, they're not exactly EVs. But some get relatively good mileage; we'll look for one that does. (He also pointed out that air travel is really bad for the environment as well.)
2. Cost
Me: Sheesh, these things are spendy. New RVs run $100,000 — and up. And UP.
My husband: We aren't New Car People. We'll get a used RV.
Cost considerations were, ironically, one of my husband's pro-purchase arguing points. We'll actually save money. We'll just pull over to sleep — free! We'll fix meals in the RV and save money there, too.
My rebuttal: Well, yes, we might save on hotel accommodations and meals. But those RV resorts aren't free. (Gone are the days when every big box store happily let you spend a week in their parking lot.) And eating out on vacation is one of the true joys of traveling.
3. Creature Comforts
Me: I'm no spring chicken — I want some basic comfort. I don't need the Ritz but I do enjoy certain motel amenities, like waking up to a complimentary breakfast, a full-power shower and being walking distance from coffee shops, bookstores and museums.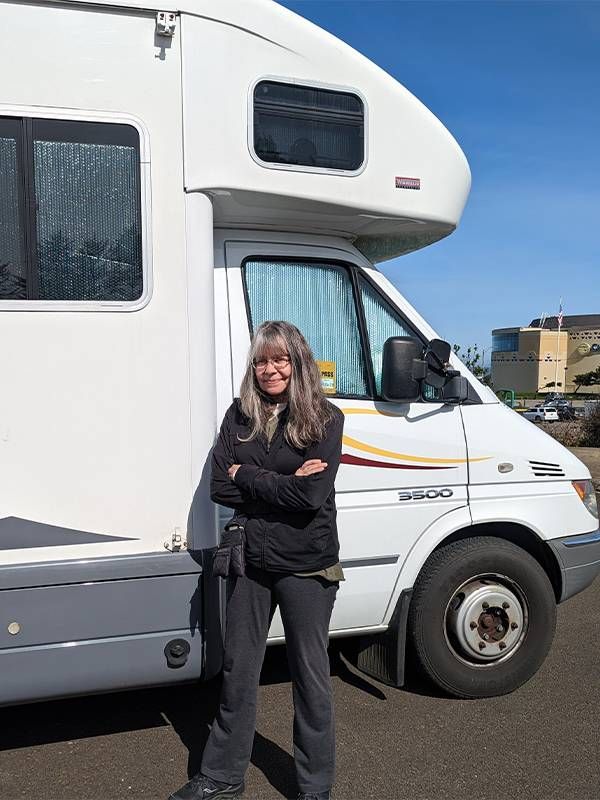 My husband: We'll still go to cities. We'll still take non-RV trips. And we'll make the RV comfortable for you. Just like home!
My rebuttal: Color me skeptical.
4. The Freak-Me-Out Factor
Me: RVs, quite simply, scare me. Especially the ones that look like a rock band's touring bus towing a car behind.
My husband: We'll get a smaller one that won't freak you out. We won't tow a car. And I'm a very safe driver.
His bottom line (as always with him): Everything's gonna be all right. (Cue the Bob Marley)
Phase Two: Hitting the Road
I was not yet convinced. That's when we entered Phase Two of my husband's campaign: renting an RV to see if I might like it. While renting an RV first is good advice for anyone considering buying one, it especially applies to those couples with a reluctant partner. You will find out if you can tolerate this kind of travel at all.
My husband had been researching RVs for some time and decided that we should look at Class C motorhomes. Class A's are those humongous, Greyhoundesque varieties; Class B's are, essentially, camper vans. Class C's are in-between the two — the Goldilocks option. They're also, conveniently, the least expensive alternative.)
But RV rentals can be darned expensive, easily running $150 per night, even on Outdoorsy — sorta the Airbnb of RV rentals. And that's before you factor in the cost of parking and per-mile charges.
But my husband (of Master Googler renown) found a cool, low-cost option through Cruise America, the country's largest RV rental company. It offers great prices — up to 95% off — on their one-way specials because you're essentially helping them move inventory around.
"My conclusion: RV travel isn't, you know, intolerable."
For a couple of years we took advantage of these one-way deals. Yes, we had to fly somewhere to pick up the rental. But that gave us a chance to see Quebec City before we collected our RV in Montreal. On one trip we combined two one-way deals: Portland to Phoenix and then Phoenix to Seattle. And we paid as little as $12 per night.
We also rented RVs of different lengths, from 19 to 30 feet. This helped us decide which works best for us. Our conclusion (again) was the mid-sized, Goldilocks option.
Layouts are super important. We didn't like having to turn the dinette into a bed each night because, inevitably, one of us would be up earlier than the other and want to sit at the table and have a cup of coffee. But we also didn't like the idea of bed space that gobbled up half the living area. My husband discovered one RV with bunk beds in the rear — great for storage, sleeping and space economy.
My conclusion: RV travel isn't, you know, intolerable. Besides, my husband (if you haven't surmised this already) is a really great guy. I gave in.
The Purchase
In May of 2019 we acquired a 2007 Winnebago View 23B, with those bunks in the back and a non-Earth-ravaging 18 mpg. The cost? Let's just say it was under $50,000.
But that purchase came with conditions. I'll call them my Rules of the Road:
#1. The RV should be — as much as possible — a home away from home. For me that means comfort.
To that end, we replaced unforgiving dinette back rests with easy-on-the-spine pillows, using seats opposite as ottomans. I bring cozy slippers, teas, my Kindle and laptop. I even have a "bookshelf" next to my bunk (it's actually a drawer). I also have a hard drive full of great old movies and a Roku.
See? Just like home.
"Do I love RV travel now? No, not exactly. But with my Best Buddy and Uber-Simpatico Traveling Partner at the helm, I am having fun."
#2 I'm not driving this thing. Ever.
OK, if there's a life-and-death emergency, I will. (I did drive for a half-block near the Rock & Roll Hall of Fame in Cleveland. It's a long story.)
# 3. Most importantly, I retain veto power.
I made it clear that I am not going on every trip my spouse proposes. And I will continue to occasionally travel "as nature intended" — in an airplane.
If I'm not comfortable with a situation, my vote is the deciding one. On the phenomenally beautiful Highway 1 in northern California, hairpin curves and steep drop-offs were too much. We detoured.
But the ultimate veto item is this: At any time, I can say, "Enough!" and we'll check into a motel for a night or two. (The Howard Johnson's in Rapid City, South Dakota, may have saved our marriage.)
Do I love RV travel now? No, not exactly. But with my Best Buddy and Uber-Simpatico Traveling Partner at the helm, I am having fun. We've visited 25 states and six Canadian provinces, traveling from Alaska to Acadia National Park in Maine, from Nova Scotia to the Grand Canyon.
And — assuming my Rules of the Road are adhered to — I predict many more adventures to come.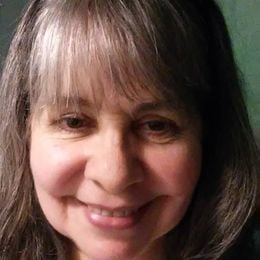 Marie Sherlock
practiced law for a decade before turning to writing and editing in her 30s — and never looked back. She's worked as the editor of several publications and is the author of a parenting book (Living Simply with Children; Three Rivers Press). She spends her empty-nest days writing about travel trends and destinations, simplicity, spirituality and social justice issues.
Read More