The Remarkable Lesson of Grief
This psychologist created her own mantra to help manage profound grief after the sudden death of her husband
Grief is not teachable. This I learned in 1999, after my first husband Chuck died suddenly, a month before his 50th birthday. Grief isn't teachable, even for someone like me, a seasoned psychologist with multiple degrees. Chuck's unexpected death thrust me into an abyss with no way out, and neither my professional knowledge nor my previous experiences with death of loved ones helped.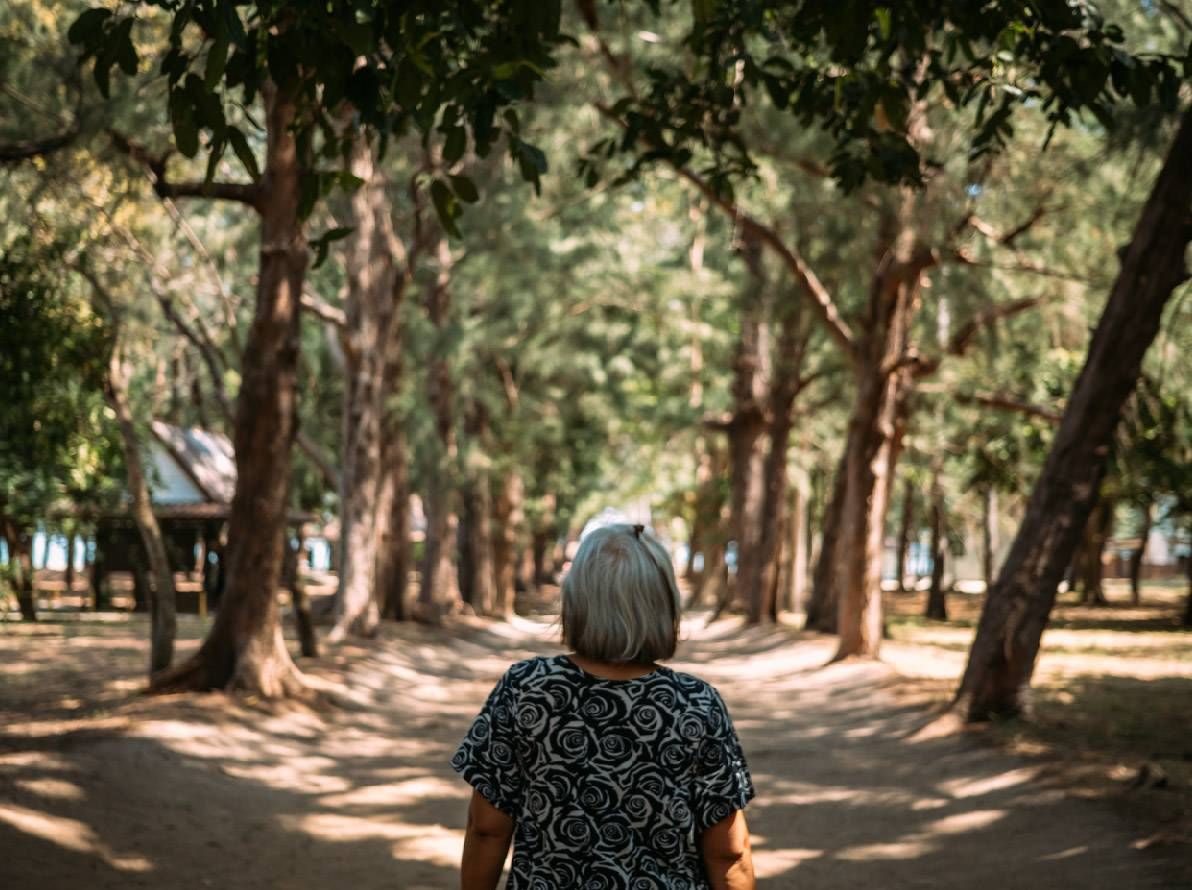 When I scoured the literature for lessons on how to cope with grief, nothing fit. Everyday errands were torturous, as I worried constantly about encountering people I didn't want to see and fielding questions I didn't want to hear. Tears bubbled incessantly behind my eyes, ever ready to erupt, which often happened. Every fiber of my body felt raw, especially after the initial numbness subsided. Helplessness and longing for Chuck engulfed me. Once self-possessed, I had now become an emotional wreck.
Soon enough, I dipped into my cognitive toolkit and decided to create a mantra to help me cope. It ended up saving my soul.
Everyday errands were torturous, as I worried constantly about encountering people I didn't want to see and fielding questions I didn't want to hear.
The word "mantra" comes from Hindu and Buddhist meditation practices. A Sanskrit term that roughly translates into "tool to think," it is a mnemonic device to aid one's concentration. Similar in use to the repetitive sacred sound "Om," short-sentence mantras in any language can be used to calm tangled minds.
Choosing My Mantra
My mantra "Grief sucks; life goes on" was used whenever a tidal wave of grief shattered my fragile composure. I tried hard to find alternatives to "suck," but there weren't any. Grief truly sucks. That simple message acknowledged my grim circumstances and reminded me to endure the wave until it passed, as it always did.
One day, my mantra reached the social stratosphere during a grocery store encounter with an unwelcome acquaintance who saw me before I could escape.
"Carol!" she said brightly, trapping me with her cart. "How good to see you! It's been ages!"
I knew I needed to respond, but deep stabs of fatigue and irritation had dulled my brain. Sensing distress, her face registered concern and her voice assumed a honey-sweet timbre. With worried eyes, she placed her hand softly on my arm, leaned in, and gently whispered, "So. How are you doing?"        
Although I was now praying fervently for the floor to suddenly give way, I carefully shifted my mind into neutral and simply repeated my mantra: "Well, you know how it is. Grief sucks. Life goes on."
Confusion overtook her worry. "I guess so," she murmured, while glancing at her watch. "Yikes! Look at the time! I've got to run. Great to see you!" And she hurried off.
I realized then that I had stumbled upon the perfect response for people who didn't deserve access to my misery. Energized by the astonished relief that I suddenly felt, I sped through my errands, raced home, and mentally enshrined the mantra.
Learning How to Manage My Grief
Soon after, a trusted colleague whom I hadn't seen recently asked how I was doing. I smilingly replied, "Well, let's put it this way. My mantra is "Grief sucks. Life goes on."
Without missing a beat, he responded, "Or, it could be "Life sucks. Grief goes on."
"Hmmm, I guess so," considering the phrase, "but that's awfully negative."
Year Two's version became "Grief still sucks, and life still goes on."
"I suppose," he agreed, "but at least you have another mantra to use when the world is at its worst!"
We laughed together.
His quick wit became another tool for grief. If I woke up to a "grief sucks" day, then I would get out of bed and get on with life, because it must continue. But if it was a "life sucks" day, then I'd cancel my calendar, stay in bed, and let the grief breathe for a bit. But I wouldn't do that too often.
During the first year, my mantra was employed several times each day, both inwardly and socially.

Year Two's version became "Grief still sucks, and life still goes on." No longer needed for those horrid but now bearable grief tsunamis, my magic mantra reliably brought a quick end to every unwanted "How are you?" encounter.
Sometime during Year Three, I noticed that my response to the "How are you?" question was gradually becoming, "Fine. And you?" just as it had once been. Evidently, rays of light had begun to seep through cracks in my chasm of despair.
Although grief continued to suck for a couple more years, I started to relish my seismic journey back to life. Eventually, Chuck's soul claimed residence in my heart without posing a threat to anyone, including my second husband. Even more, I learned that love is infinite and expandable, and that life indeed does go on.
Grief is not teachable. But it sure taught me.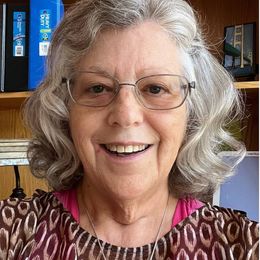 Carol Ellstein
Dr. Carol Ellstein is a 70-year-old retired psychologist and emerging writer. Over the course of a 40-year career, she has helped thousands of people reclaim their lives after trauma, including grief, with compassion, pragmatism, humor, incisive questions, and varying levels of patience.
 
Read More