Still Cookin': The Staying Power of PBS Food Shows
From Julia Child's 'The French Chef' to this summer's 'The Great American Recipe,' public television continues to celebrate the diversity of flavors that unite us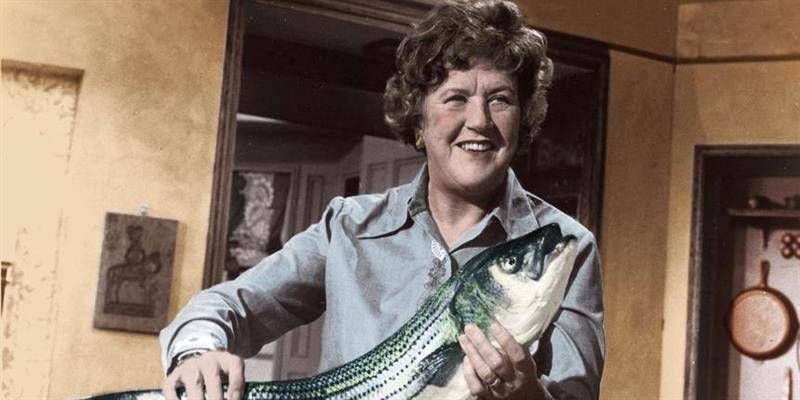 When it comes to reality cooking competitions, 68-year-old Robin Daumit is pretty seasoned. The self-described Renaissance woman credits dabbling in filmmaking, competing on Food Network's "Clash of the Grandmas" and even winning an episode of the Guy Fieri vehicle "Guy's Grocery Games" for her unabashed confidence and camera-ready poise on the set of PBS' new summer cooking show, "The Great American Recipe."
"I got to the point where, when I'm on set now, I know what the camera wants," Daumit recently explained to Next Avenue from her home in Annapolis, Maryland. "I really love banter; I like to banter with the judges, [and] I've learned how to play with cameras." 
Like when she had to slice and squeeze an orange on set: "I was looking around at some of the expressions on the other contestants — and everyone looked so serious," she recalled, "when I know the camera guy wants as much juice out of that citrus as possible. So for me, I have more fun thinking about that. If my food comes out, great! If it doesn't come out and I get eliminated, I still had fun."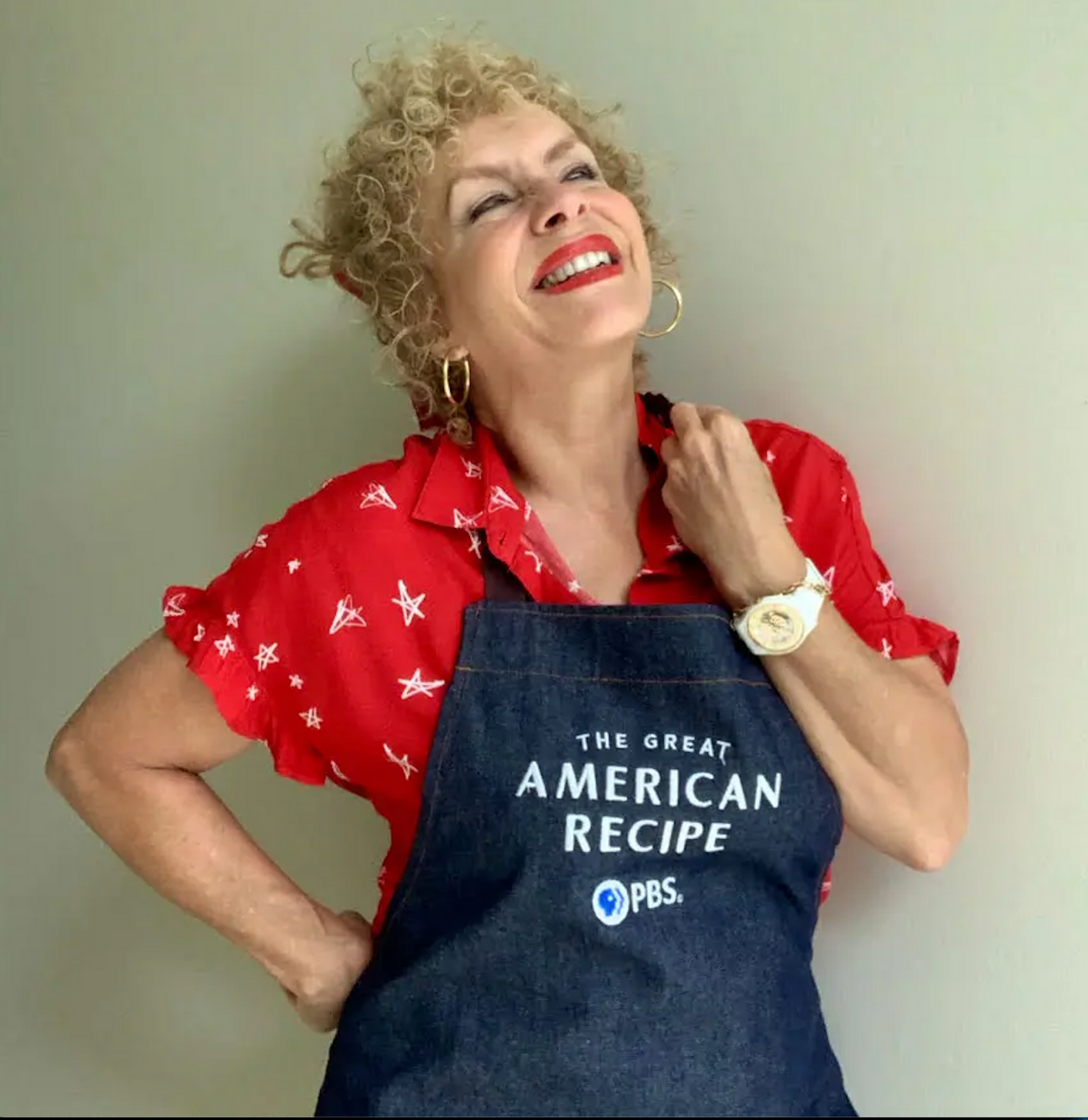 Following in the decades-old tradition of high-stress TV bakeoffs, "The Great American Recipe" pits ten home cooks against each other in a series of timed culinary challenges to determine whose arsenal of recipes is the strongest. "You rely on everything that's already in your mental computer," said Daumit. "Either you know how to do it, or you don't."
True to its PBS brand, though, the show's tone remains lighthearted and uplifting throughout and centers the camaraderie among its contestants. 
"We had way more fun than anyone else on set," Daumit said with a laugh. "Some of the producers said they'd never seen a group of people connect so quickly. Even now, everyone still texts each other every single day. There's always a stream of texts."
There aren't any Gordon Ramsay-esque tyrants stomping around the kitchen, hellbent on ruining morale and careers with a single quip. Host Alejandra Ramos announces each elimination ruefully. On a recent episode, when one contestant in the bottom two discovers she won't be sent home, she bursts into tears — not because she's relieved to be safe, but to see her fellow contestant go. Wiping her eyes, she concludes, "[This] stinks."
Call it tame, say it's soft. Refusing to antagonize its contestants or revel in the drama of winning and losing is how the show differentiates itself, and in a way that mission-driven public media is often positioned to do. 
"This series is all about the multiculturalism that makes American food unique and iconic," explained Steve Humble, executive in charge for VPM, which co-produced the show with PBS. "The fact that 'The Great American Recipe' is rooted in family recipes and the stories behind them gives the show real heart and sets [it] apart."
"This series is all about the multiculturalism that makes American food unique and iconic."
While he acknowledges that creating "The Great American Recipe" wasn't without challenges — from the many pandemic false starts and stops to the high volume of dishes and clean-up — the core of the show remained: embracing all the flavors, cultural and regional roots of American cuisine.
"It was wonderful to see people from so many different backgrounds bring their story, their heritage and their cuisine to the kitchen," said Daumit. "In one episode, there's a lot of tears, because they touched on the heart of recipes that were given to us, like from someone special in our life — and often that someone is someone who's passed."
Daumit paid tribute to her Syrian mother, whose wisdom and traditions, she maintains, are best kept alive in the kitchen. "Mediterranean food was always prepared in our home," she recalled. "As a little girl, I learned to make yogurt from scratch — not from a machine — to make bread from scratch. It's just the way the food was done." 
The pies her mother made later in life were particularly unusual.  
"You couldn't buy a pie like hers or find a recipe like hers, and when she passed, no one saved her recipes. So I decided to create a recipe and dedicate it to her."
The dish? A tahini custard pie, whose flavor Daumit attributes to a candy she loved as a little girl, halvah. 
"It's a Turkish candy that comes like a sort of a brick, and you slice it, and it's almost got a kind of a crumbly, sandy texture," she explained. "People will not find this pie anywhere on Earth because I created it."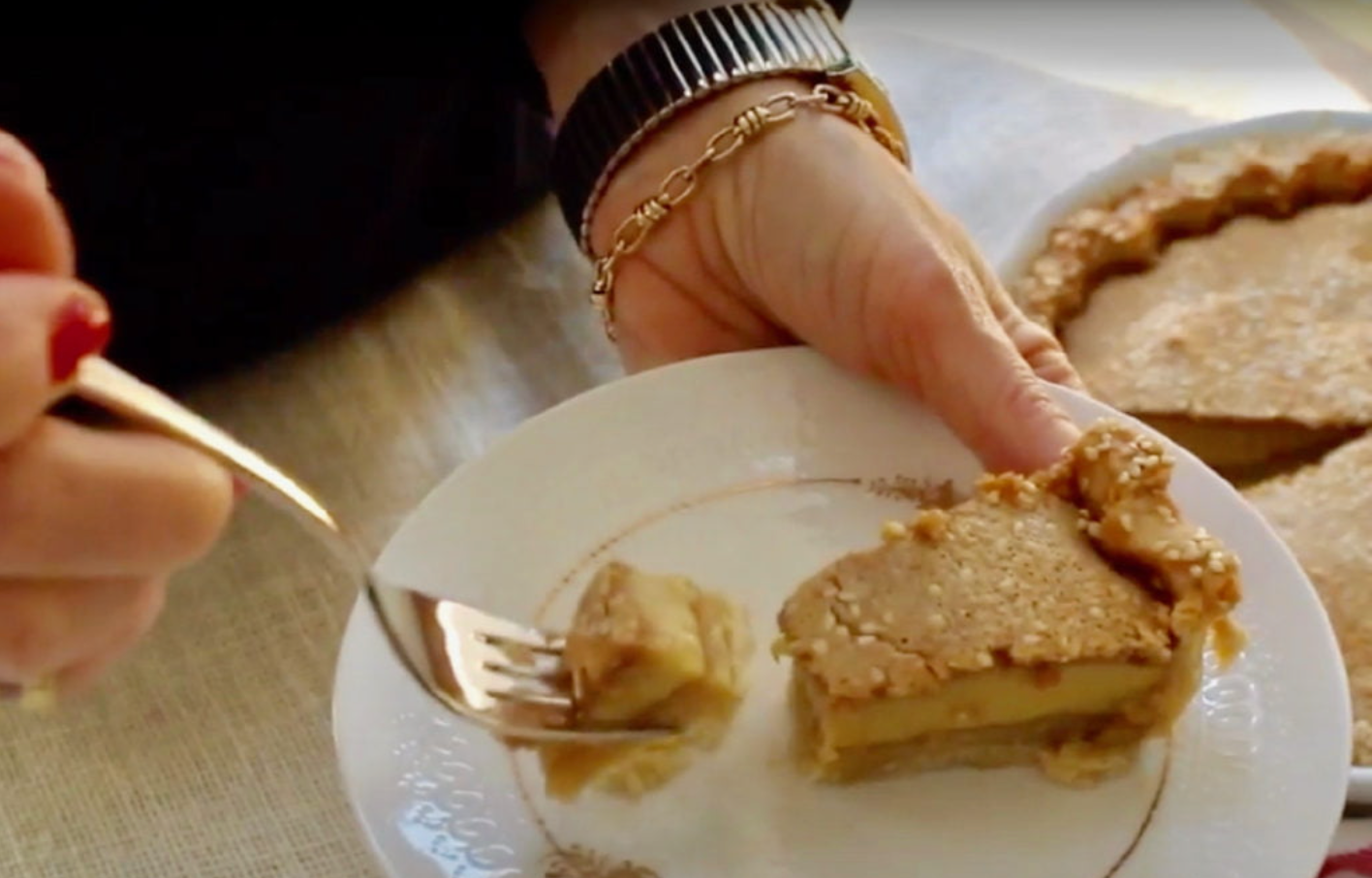 Compliments to the French Chef
Now how can you possibly discuss PBS food shows without referencing the woman who made cooking and public broadcasting practically synonymous? Although a slew of successful PBS food shows have followed in the wake of Julia Child's legendary ten-year run — Martin Yan's "Yan Can Cook" turned 40 this year, "America's Test Kitchen" is currently the most popular cooking show on public television and Next Avenue's own Twin Cities PBS produces James Beard finalist Yia Vang's "Relish" — larger-than-life Julia remains one of the system's most celebrated luminaries. 
Daumit is quick to call Child a queen, yet the word Child unapologetically opted for when describing her own kitchen debut was "disaster."
"I was never encouraged to cook and just didn't see the point in it," she wrote in her memoir, "My Life in France."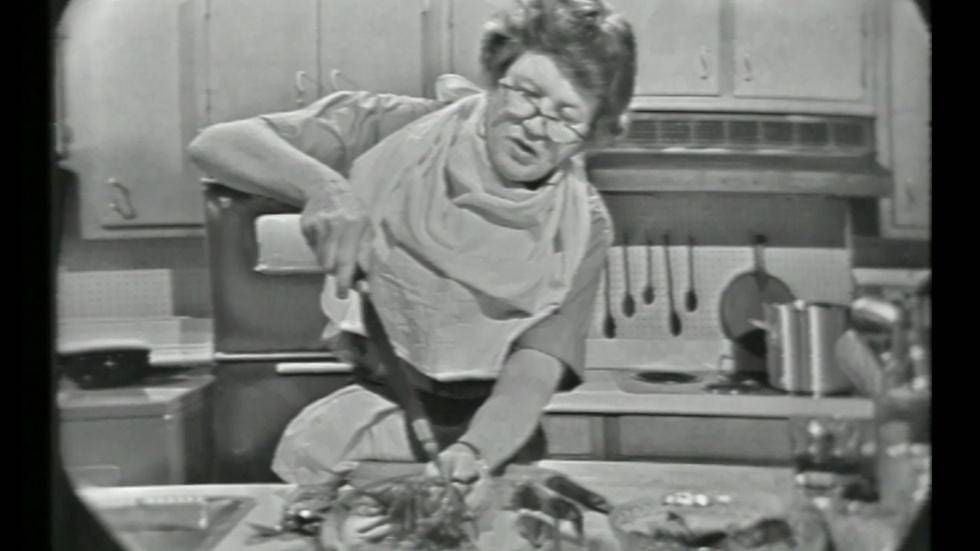 She enrolled in her first cooking class at 33 ("a bride-to-be's cooking course from two women in Los Angeles, where I learned to make pancakes and things," she recalled) and failed her Le Cordon Bleu cooking exam five years later. By the time she graduated from there as the only woman in her cohort, she was pushing 40. It would be another decade until her book, "Mastering the Art of French Cooking," was published. When her watershed TV show "The French Chef" premiered on WGBH, she was 51. 
So, while hers was certainly not the trajectory you'd expect of a world-renowned kitchen mogul, viewers could thank her chaotic breakthrough into American cuisine for the distinctive culinary approach that cemented her fame: making gourmet dishes accessible to everyday cooks.
"Julia thought cooking was inherently fun," Todd Schulkin, executive director of the Julia Child Foundation, told Next Avenue. "She was a natural ham, [and] while [she] enjoyed performing, the techniques she employed had a clear purpose beyond being fun, and that was to make her audience more receptive to what she was about to teach them."
"I was never encouraged to cook and I just didn't see the point in it."
Cooking was by all means Child's second act, perhaps even her third or fourth. But it's easy to neglect the fact, especially now that she's become something of a cartoonish figure in pop culture, that there was more to Julia than a warbly falsetto rife for parody, brazen shenanigans, offbeat quotes ("I can't imagine a civilization without onions") and even, well, food. 
Child earned her degree in history from Smith College, where she also played basketball. She worked in Manhattan advertising and became a promising wartime intelligence officer before the CIA was even an entity. She helped invent shark repellent. She landed her soulmate at 34. She was political too, but not particularly vocal until later, as with her advocacy for Planned Parenthood. Living such a full life had made her adept at so many things, it's difficult to imagine that cooking didn't come naturally to her. 
"Julia was a very determined person and in food she found what she was most passionate about," Schulkin explained. "While she didn't find it easy, she did find it, as she said, 'tremendously interesting.' I think that's what spurred her along."
Although Julia's cooking started with the French, Schulkin observed that it didn't end there. 
"[She] was definitely influenced by other cooking traditions," he noted. "She lived in China, Germany, Norway and Sri Lanka, and expressed a strong appreciation for Chinese food. She was a passionate advocate for the innovations of the American food world, notably what was dubbed California Cuisine, led by chefs who embraced the freshest and best-grown or -raised ingredients with less reliance on heavy sauces."
Continuing Legacies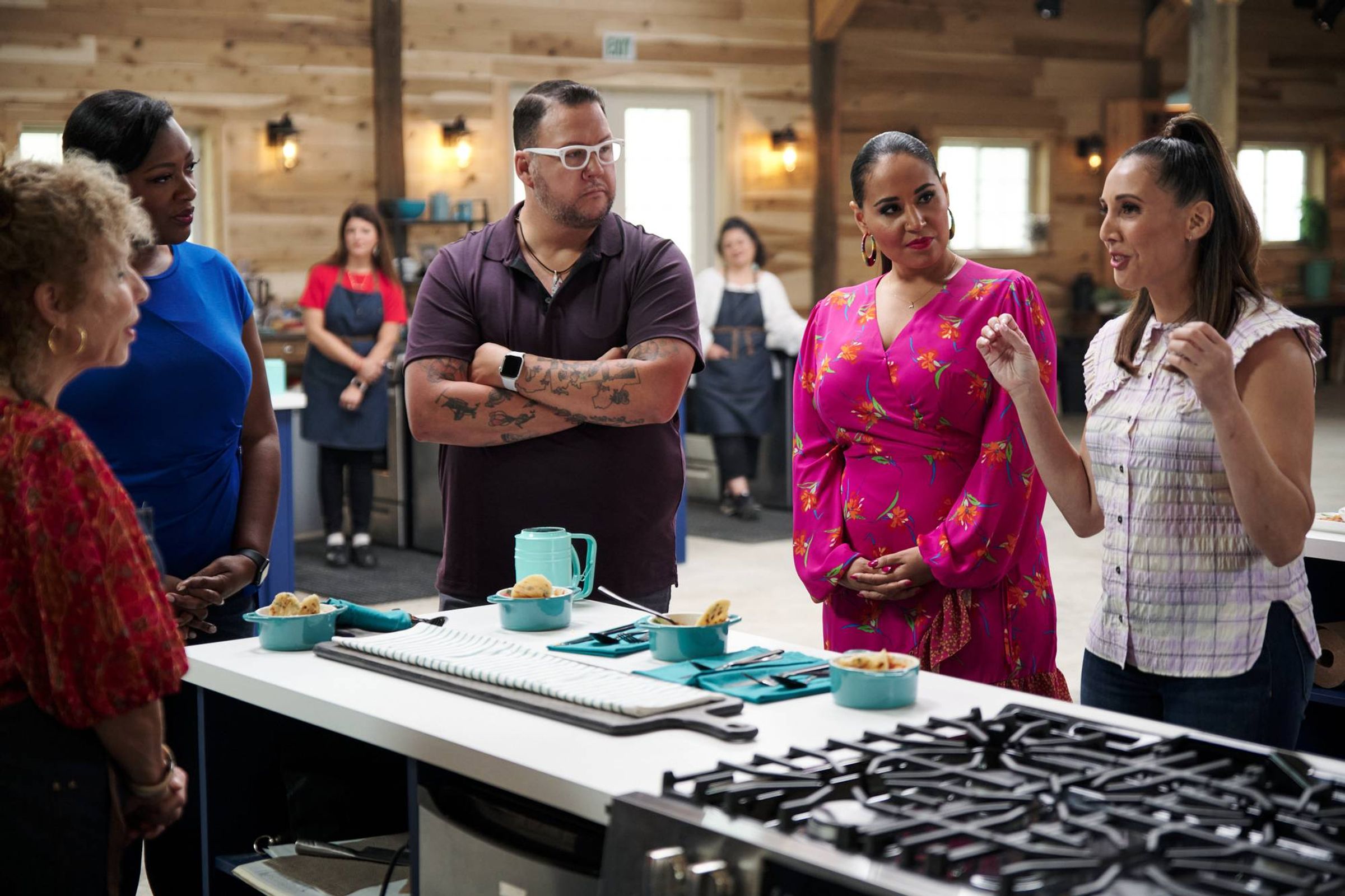 Similar to Child's, Robin Daumit's cooking career didn't exactly happen linearly. And she's proud of that. A mother of four and grandmother of three, she became a hairdresser at 16. Her successful launch enabled her to not only raise four children as a single mom, but remain in the field for 40 years. 
"I ended up making the decision to remain single so that I could focus on raising my children and not take on my identity through marriage," Daumit explained. "I was able to really focus on the things that I felt inspired to do and be, and ultimately that's inspired all of my children to think, 'Gosh, mom, if you can do this and you're going on seventy, the ceiling, the limit for us, we can do whatever.' And now my grandchildren feel the same."
Daumit currently authors her own blog, Whisk and Dine, which features her cookbook, recipes and lifestyle hacks. "One of the mottos on my blog is every meal tells a story," she said. "I just remember that all the way back to my childhood."
Now, she tries to incorporate themes from where she lives along the Chesapeake Bay, mainly by cooking with seafood. 
One of the first meals she makes on "The Great American Recipe" is a beef and stout oyster pie, featuring a clever interactive component that "makes the dish steam ever so slightly" (and, spoiler, thrills the judges). 
"Julia was devoted to the mission of public television, seeing it as a vital part of American culture"
"The Great American Recipe" producers rely on these unusual regional flourishes to give the show feeling, and to hopefully further PBS' commitment to inclusivity and authenticity — values that resonated with Child.
"Throughout her lifetime, Julia was devoted to the mission of public television, seeing it as a vital part of American culture," says Schulkin. "That's not to say she didn't have her ups and downs with public TV and whether they wanted to make the same kinds of shows she did. [But] ultimately, Julia chose to put her passion for teaching ahead of making the most money possible."
Schulkin noted that Julia and her team pioneered so much of what we now take for granted on cooking shows, like presenting already-prepared dishes in various stages of completion, using a mirror to magnify the cook's work on the stove ("now done with smaller cameras mounted overhead," Schulkin explained), and the overall format. 
While it's not the kind of format you'll find on "The Great American Recipe," the essence of Julia lingers — particularly when it comes to emphasizing where we come from, what unites us, and, just as importantly, what makes us different, maybe even a little weird.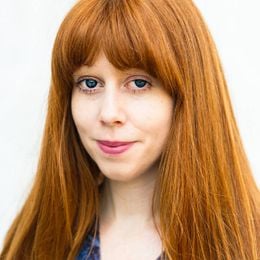 Sabrina Crews

Sabrina Crews is a digital editor for Next Avenue and a reporting fellow with the Robert N. Butler Columbia Aging Center and Columbia Journalism School.
Read More