The Struggle: Notes From a Caregiver
A husband tries to strike a balance between living in the present and contemplating the future as his wife's Alzheimer's disease progresses
"I hate it! I hate it! I hate it!" The tears that flow down her cheeks I am powerless to stop. I hold her hand and respond in the way she has requested, not with words of encouragement but with the truth of her reality.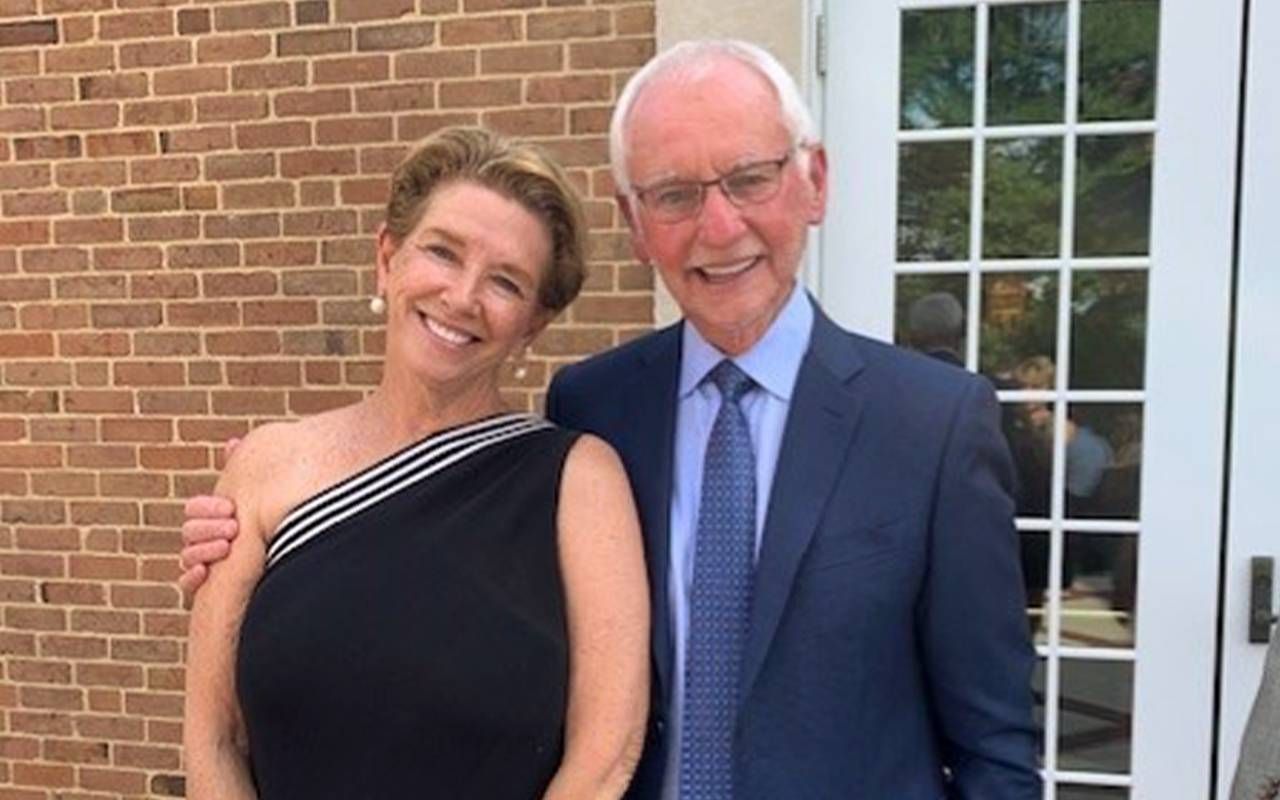 "Yes, darling, it's bloody awful," I say. What must it be like to be losing your mind, to be in a mental fog, desperately seeking to find your way through, only to discover the fog thickens?
My wife's vibrant personality still shows up, yet the joy from social interactions is dissipating.
I keep this at the forefront of my own mind as my wife's Alzheimer's progresses, and I am pulled every which way with caregiving duties. Despite needing personal support, the one person who previously was my source of comfort is incapable of giving it to me. And I accept this reality. Her emotional pain is as much as she can handle. My resilience to stay the course must come from other sources.
Caregiving for a spouse with Alzheimer's is the experience of watching the person you love gradually disappear. My wife's vibrant personality still shows up, yet the joy from social interactions is dissipating. Not without a fight, mind you. It's her inability to track a conversation, however, that is becoming too difficult. Her withdrawal is slow but evident.
Our journey is unique in that my wife is choosing to die on her own terms. We are now at the stage where she has put down a marker as to when this will happen — within the next year. Cheryl, my wife, will VSED (Voluntary Stop Eating and Drinking). There will be no memory care unit, no unnecessary suffering for her or her loved ones. When life holds no more joy, and nothing matters anymore, she will begin the process.
Suspension of 'Normal' Life
In so many ways, therefore, "normal" life is suspended for me. But then, what is normal at the age of 76? My role as a caregiver is not an aberration; there are millions meeting the needs of loved ones with debilitating, terminal illnesses. What racks one's own emotions is witnessing the incremental progress of this disease, and the waiting. One is caught in the conundrum of not wanting your wife to suffer but not being ready to let her go.
There is also the guilt associated with looking to the future, a future beyond and without Cheryl. How can I think of such things! Yet wisdom tells me my thoughts are understandable. It is nature's instinct for survival. Almost twenty years ago, my first wife died of ovarian cancer. I was 56 with potentially many years ahead of me. Now at 76, there are obviously fewer years, but what if there are ten or more? Giving up on life is anathema to me.
This attitude sustains me until it doesn't. The confidence that I will be okay can be severed unexpectedly. Recently, while cleaning the kitchen, I asked "Alexa" to play Andrea Bocelli. As if to ensure I was fully aware of the grief to come, Bocelli began with, "Time to say goodbye." I sobbed, as the enormous void soon to be in my life washed over me.
"Then again," says my incredibly active mind, "who is to say you won't go first. There is no evidence of illness, and you have a high sense of well-being, but don't get ahead of yourself. Remember your own debilitating cancer treatment ten years ago. Yes, you were cured but another unpleasant surprise could be on its way."
This is not a negative thought, but rather a reminder to stay present, to stop waiting, to be awake to the gifts each day brings.
Trying to Make Sense of Caregiving Experience
This is also not Pollyannish or being in denial, but an understanding of how joy and grief can co-exist. Ironically, Cheryl and I laugh a lot. I have the heritage of a British wit and she has a wonderful sense of humor. I don't believe I have seen anything more beautiful than when her face lights up with a spontaneous smile. She is a magnificent audience of one. That is more than enough applause for me.
This is not a negative thought, but rather a reminder to stay present, to stop waiting, to be awake to the gifts each day brings.
Life is a mystery. That is my current conclusion from my time on this planet. How does one reconcile two wives with terminal illnesses? Railing at God serves no useful purpose. Well-meaning people utter a popular admonition: "God doesn't give you anything you can't handle." My theology is God does not designate illness to one person and not another. That being said, I do believe that within each of us is a spirit that enables the transcendence of enormous difficulties.
Being a reflective person, I endeavor to make sense of this caregiving experience. Several years ago, I wrote a book called "Even Eagles Need a Push."To quote from my own writing, I stated: "I have been down many paths looking for happiness. But nothing has made more sense and resulted in more contentment and fulfillment than this understanding — the purpose of life is to be a growing, contributing human being."
There are certainly growth opportunities as a caregiver: patience, surrender, compassion in action, letting go, and acceptance, to name a few. Moreover, contributing to the safety and security of another is as purposeful as it gets. I have no answer to why life has led me to this place and no idea of what the future holds. I am willing, however, each day to step into that mystery.
David McNally



David McNally is a best-selling Penguin Random House author. He has enjoyed an extensive business career as a business consultant and professional speaker. He was married to his first wife for 33 years before she died of ovarian cancer at the age of 57. Together, they had five children. At the age of 70, David married his second wife, Cheryl. Combined they have a total of 12 grandchildren.

Read More