The Sweet Stories of Three Chocolate Companies
And for Valentine's Day, it's no surprise that love's got something to do with the origin stories of three chocolate pioneers
Roses, a bit of bling or a heartfelt card may send the right message, but chocolate speaks the language of love this time of year for many of us. We buy about 58 million pounds of chocolate each year for Valentine's Day, or so say some industry trackers in the U.S.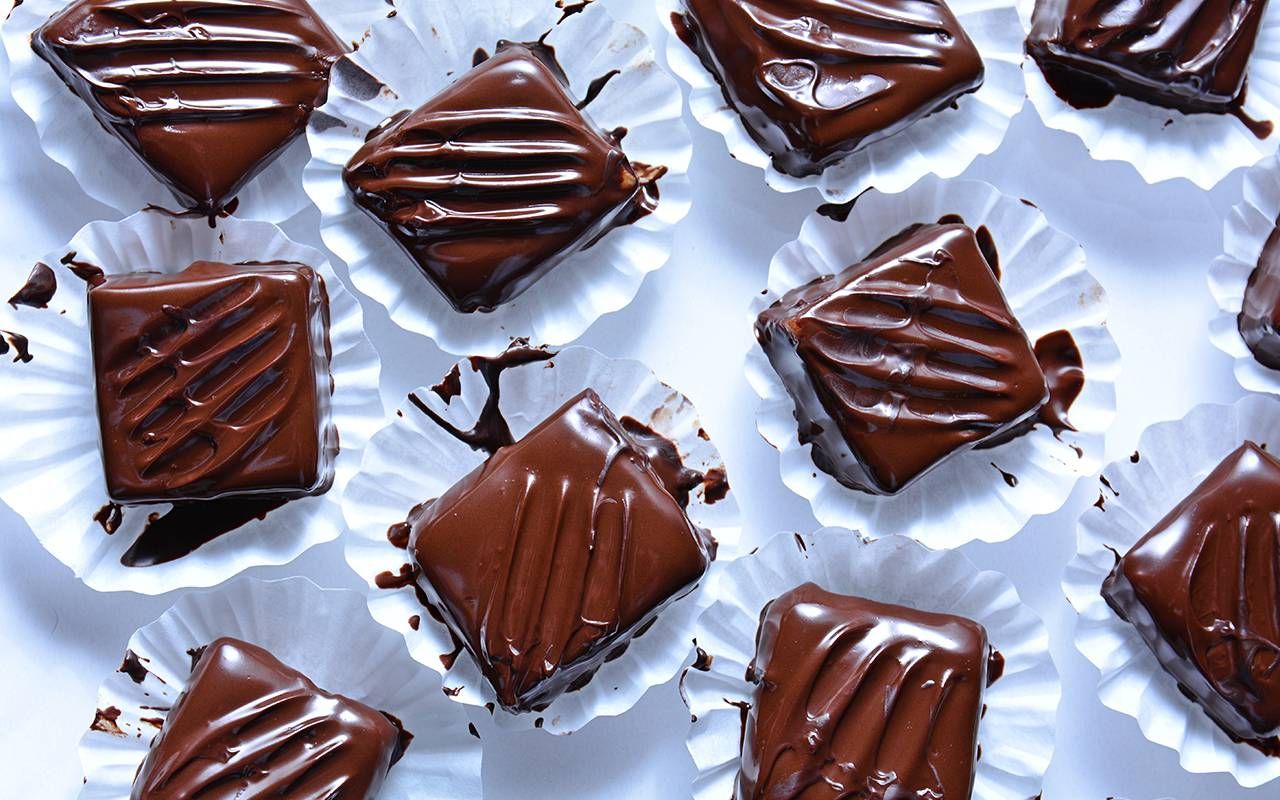 Last year, Valentine's Day chocolate sales contributed $2.5 billion to the total $4.1 billion in seasonal period sales, according to Information Resources, Inc. Profits may explain part of the motivation for chocolate manufacturers across the country. Still, for at least three of them, love's got something to do with it, too.
We buy about 58 million pounds of chocolate each year for Valentine's Day.
Love for life led to the founding of Scharffen Berger Chocolate in the mid-1990s. Now based in Ashland, Oregon, the privately owned company recently announced a brand overhaul. In 1981, Forrest Mars — the man who gave the world M&Ms — founded Ethel M Chocolates in Henderson, Nevada, out of love for his mother's candy recipes. 
A restaurant owner in Burlington, Vermont, accepted a good-natured dare in 1983 to develop truffles superior to the mediocre products he'd routinely handed out as holiday gifts. As a result, his company, Lake Champlain Chocolates, will celebrate its 40th year in business in March.
Chocolate Meets Charcuterie
"Chocolate is a competitive space, and our marketing people are finding opportunities no one else has yet uncovered," said Ray Major, the chocolate maker at Scharffen Berger. Of course, he's talking about Chocolate Provisions, the company's new line of flat bars that seek to claim a place on charcuterie, cheese, dessert and brunch boards.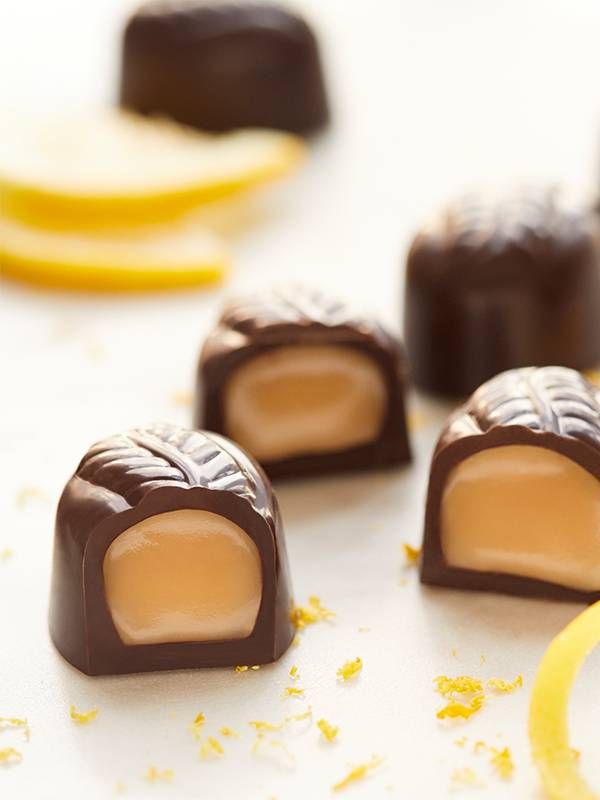 "We just got back from a food show," Major said, "and everyone was blown away by the concept." Another food show, back in 1996, played an essential role in the company's launch, credited as the first "bean-to-bar" chocolate maker in the U.S. 
After Dr. Robert Steinberg was diagnosed with lymphoma in 1989, he was inspired to change his life. So he left his medical practice, studied abroad with French chocolatiers, and formed a business partnership in San Francisco with winemaker John Scharffenberger.
In 1996, they introduced their chocolate at the annual Food & Wine Classic held in Aspen, Colorado. Rave reviews included those from Jacques Pepin, who said the chocolate reminded him of his childhood in France, and Julia Child, who declared the candy the best American chocolate she'd ever tasted.
In 2005, the Hershey Company bought Scharffen Berger. Major was already employed at Hershey, where he played several roles internationally. A year later, when Steinberg wanted to step back from his position at Hershey, Major stepped in. 
When the Scharffen Berger brand returned to private ownership in 2020, Major signed on as a chocolate maker. "They told me I have carte blanche to make the best chocolate, and I've never been more excited about the future of anything," Major said. "We're going Mach 5 at this point, with our hair on fire every day."
Chocolates Like Those Mom Made
In 1973, Forrest Mars Sr. of Mars Candy Company fame retired to Las Vegas. In 1981, he opened Ethel M Chocolates, which still prides itself on producing "fresh-crafted, small-batch, premium chocolates" like those Mars' mother made in her kitchen. Among them is the Dark Chocolate Lemon Satin Crème, available in a bar or as individual pieces. 
"Chocolate is a competitive space, and our marketing people are finding opportunities no one else has yet uncovered."
On a tour of the Ethel M factory, I first tasted this flavor 25 years ago, and I continue to hold it in the highest esteem. "That's one of our 16 original recipes, and it's been popular with guests for over 40 years," an Ethel M spokeswoman said. "We're now expanding distribution of the bar into upscale groceries across the country."
Other best sellers include pecan brittle and the company's signature truffles in flavors like honey, espresso and cinnamon.
Ethel M also makes liqueur-filled chocolates featuring premium cognac, rum, bourbon and tequila brands. "Each of these chocolates has a splash of top-shelf alcohol in them," the spokeswoman said. "We started making them early on, though because of liquor laws, we can't ship them to every state."
For years, Mars lived above the factory and often spent time teaching his workers the finer points of chocolate making. Today, visitors can take free, self-guided factory tours to watch workers make the chocolates by hand. 
Chocolate tastings are held at the flagship store in Henderson. In addition, many visitors tour the three-acre Botanical Cactus Garden on the premises, now home to more than 300 cacti and other succulents.
'No Bacon Or Blue Cheese'
To say Jim Lampman succeeded at crafting hand-rolled, creamy truffles would be an understatement. Today, the legendary truffles from Lake Champlain Chocolates are available in various flavors. "We don't have bacon or blue cheese," said a spokeswoman.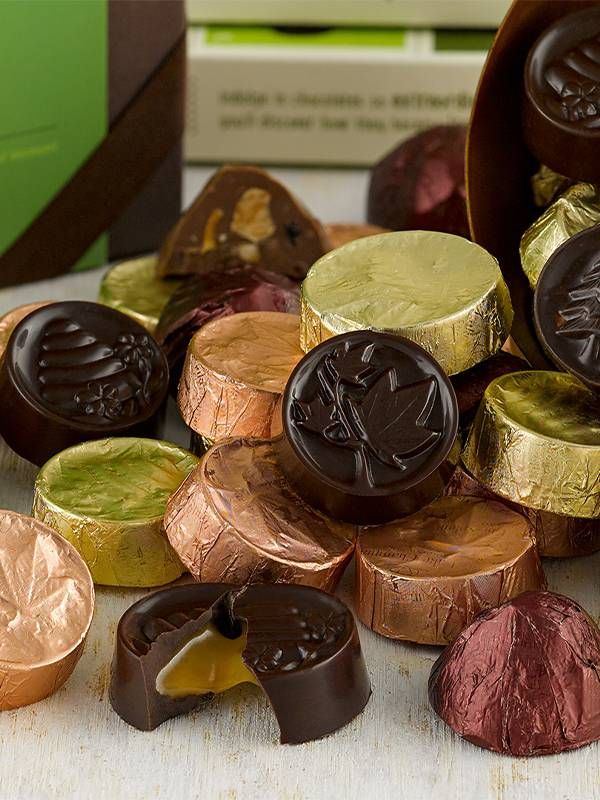 "We stick to the classic premium European flavors, including cappuccino, champagne, French roast, hazelnut and raspberry."
Additional truffle flavors, specialty items, and ice cream are sold at the family-owned company's three retail stores and cafes in Burlington and Waterbury Center. 
Live elsewhere? Specialty retail groceries across the country carry Lake Champlain's Five Star Bars in six flavors and the Chocolates of Vermont line, including pieces of maple butter crunch, honey caramel, evergreen mint and a Green Mountain chocolate with fruit and nuts.
Each year, Lake Champlain goes through 70,000 pounds of Vermont heavy cream and butter, 6,000 pounds of Vermont honey and 300 gallons of Vermont maple syrup. The spokeswoman said that the company also makes organic chocolates, vegan and "keto-friendly" products, and they plan to introduce a plant-based chocolate bar in March.
About "Those" Health Warnings: Relax
For years, chocolate lovers have basked in the knowledge that polyphenolic compounds in dark chocolate enhance mood and the flavanols benefit the heart, lower blood pressure and help fight cell damage relating to aging. How unsettling, then, to learn recently that just one ounce of some dark chocolate may contain high levels of lead and cadmium.
"The most important thing you can do to help cacao farmers is to buy chocolate."
Toxicologist Andrew Stolbach at Johns Hopkins Medicine, writing in an article for National Public Radio, reported, "the safety levels for lead and cadmium are set to be very protective, and going above them by a modest amount isn't something to be concerned about." 
"If you ensure that the rest of your diet is good and sufficient in calcium and iron, you protect yourself even more by preventing some lead and cadmium absorption in your diet."
Now that you feel reassured, you can consider what kind of chocolate to buy for your Valentine or (I'll never tell) even yourself. Besides, as Major, the chocolate maker at Scharffen Berger, points out, "the most important thing you can do to help cacao farmers is to buy chocolate, because it's the consumer that pulls chocolate through the supply chain."
Buy it in a bag, a bar, or even one of those heart-shaped boxes first introduced in 1861 in England by Richard Cadbury, son of the founder of Cadbury Chocolate. Today, about 36 million pretty boxes are sold yearly — so how could you go wrong?
Patricia Corrigan
is a professional journalist, with decades of experience as a reporter and columnist at a metropolitan daily newspaper, and also a book author. She has written for Next Avenue since February 2015. Read more from Patricia at latetothehaight.blogspot.com.
Read More