The Things I Wish My Dad Hadn't Missed
Remembering his favorite things, and wondering what might have been some new favorites
When I try to conjure happy memories on Father's Day, I often come up short. Just before he died, 46 years ago, my father was dealing with an early, yet unsatisfying, retirement and adjusting to a return to his native Britain from Canada. Both changes had been excitedly anticipated but were disappointing, resulting in dark, angry depression.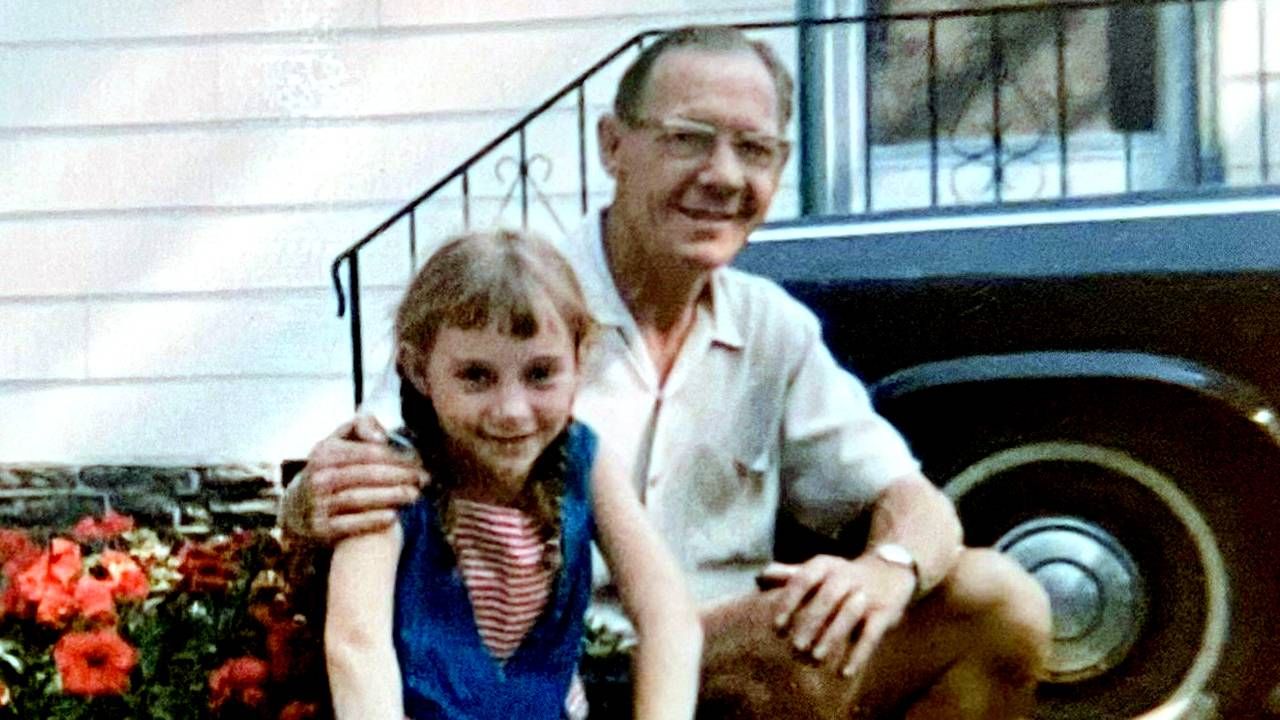 I was an eye-rolling, sarcastic 15-year-old. We collided regularly (not unusual during adolescence) but his ravaging illness would soon follow. I realize now that even though he was always "there," I barely knew him; however, the essence of who he was to me remains and I sometimes ponder everything he missed since 1976, both in the world and in our family.
Comedy and Television
We purchased our first color television only a year before my father passed away. On our previous black and white, he'd enjoyed shows featuring comedians like Flip Wilson. (He was particularly amused by "Geraldine.") Carol Burnett was another favorite and he laugh-cried whenever Tim Conway made Harvey Korman lose control.
My father's sense of humor ran the gamut from the absurd to sophisticated, rapid-fire dialogue.
My father's sense of humor ran the gamut from the absurd to sophisticated, rapid-fire dialogue. He introduced me to classic film and British comedy. I know he'd be especially perplexed by the Food Channel, where someone cooks a steak — and that's the whole show?
So sad that he would never enjoy "Star Wars," "The Matrix," and anything by Ken Burns. Poignant to recall how he marveled weekly at the June Taylor dancers on Jackie Gleason when the overhead camera captured their kaleidoscopic dance moves.
Imagine the two of us streaming a nature documentary on high-definition TV with (microwave!) popcorn. Sheer "Flash Gordon."
Food
My dad used to wistfully recall enjoying a "Knickerbocker Glory" — essentially, an ice cream sundae. He had only eaten it once, perhaps overseas when he was in the Navy.
Ice cream flavors were more limited forty years ago; Ben & Jerry's would not appear till 1978. In our house, there was only vanilla or Neapolitan, stiffly cut into slices from its cardboard sarcophagus.  
My father appreciated canned fruit and claimed that he did not taste a banana till he was an adult. I was skeptical about this, but an internet search confirms that prior to 1946, there had been no bananas in England for nearly ten years. No wonder he never tired of "'nana" sandwiches: bread and butter with mashed, sugary banana. He would be incredulous at the staggering variety of fresh produce (and ice cream!) readily available now.
With the internet's guidance, I imagine making my dad a homemade "Knickerbocker Glory" served in a tall glass — or a banana split!
Hair
I was too young to remember watching The Beatles on "The Ed Sullivan Show" but my dad was convinced that the entire British Invasion — with their "long hair" — were street thugs, ushering in a new and dangerous epoch.
Feelings about hair ran high and he maintained that you couldn't beat a "nice, clean hair cut" as an indicator of good character. The style he favored could be obtained by asking the barber to "take it down to the wood" or possibly bringing in a Mr. Clean product for pictorial reference.
Based on these parameters, I wonder what thoughts my dad might have regarding the punk rock movement. Everyone had a "nice, clean haircut" (albeit in purple) yet I'm not sure he could make his rules apply. The current "hipster" style of long hair on top but shaved at the sides would also make his character test especially challenging.
I imagine a gentle debate with my dad, convincing him that hair length is irrelevant. In this fantasy he nods thoughtfully, places a hand on mine. (I'm not sure how realistic this is.)
Computers and Smart Phones
I remember watching in awe at the kitchen table as my dad proudly unwrapped twelve tiny, calendar months in wafer-thin copper and carefully affixed one to his watch strap. They would need to be changed with each passing month but oh, the modern convenience of seeing those days at a glance.
What would my dad think of a "watch" that would read your pulse, count steps, analyze your sleep? Pure Dick Tracy!
I know my dad would disapprove of the addictive nature of cell phones, but I also think he'd be thrilled to have one.
Computers, cell phones and the internet have become so ubiquitous it's challenging to imagine how life was without them. But when my dad's mother passed away in England, he received a telegram. Long-distance calling across the Atlantic was still uncommon and prohibitively expensive back then.
I know my dad would disapprove of the addictive nature of cell phones, but I also think he'd be thrilled to have one. Similarly, he would be dazzled by the scope of the internet and would have spent hours pursuing interests online. (Much of his research preparing for our move back to Britain had been via old National Geographic magazines).
My dad was also a big music fan and collected boxed sets of vinyl: his tastes covered everything from Strauss waltzes to the Mills Brothers.
I picture his reaction to the news that he could now access (or have a virtual assistant do it for him) any music he desired. No more stacking records to play. Plus, there's the visual aspect available on YouTube. I know he would be flabbergasted at the technology that allowed Natalie Cole to sing "Unforgettable" with her late father in 1992.
Tattoos and Piercings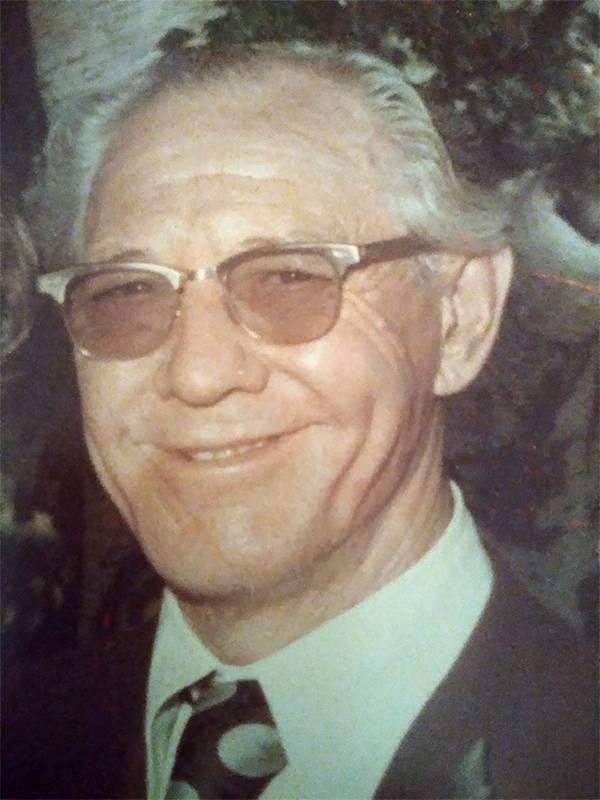 To my father, tattoos were only for those in the military or possibly circus employees. I saw a young woman nursing her baby recently with a winged skull across her chest and thought of my dad immediately. I really do not think he could cope with either of these things.
Similarly, pierced ears were apparently only for women who were "fast." Regardless, I openly yearned for hoops and my dad brightly suggested accompanying him to his workshop where he would put a ring through my nose at the same time so I could be led around "like a young steer."  I was livid. Nowadays, a sassier, more enterprising daughter might call his bluff.  
My ears are now pierced (no signs of depravity yet) but I'd like my dad to reconsider this unjust concept of "rebellion."
My Entire Life
My dad also missed the successes and careers of his three children, enjoying a meal at their homes (which he would never live to see) and the birth of all his grandchildren.
Yet, just as I would not care to be remembered as a teenager, similarly, I choose not to freeze-frame my father at his lowest ebb, both physically and psychologically. I also try not to reimagine memories with alternative endings and new dialogue.
So, on Father's Day, I remember things as they were but also how they might have been.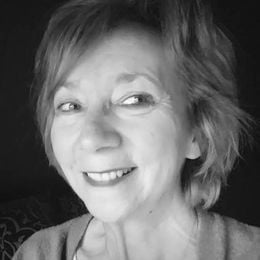 Sue Sutherland-Wood
has contributed to many publications, both in print and online, and her short fiction has won awards. Read more of Sue's work on her blog.
Read More