The Truth About Men, Women and Remarriage
When it comes to marrying again, men and women differ in a lot of ways
(This article appeared previously on Grandparents.com)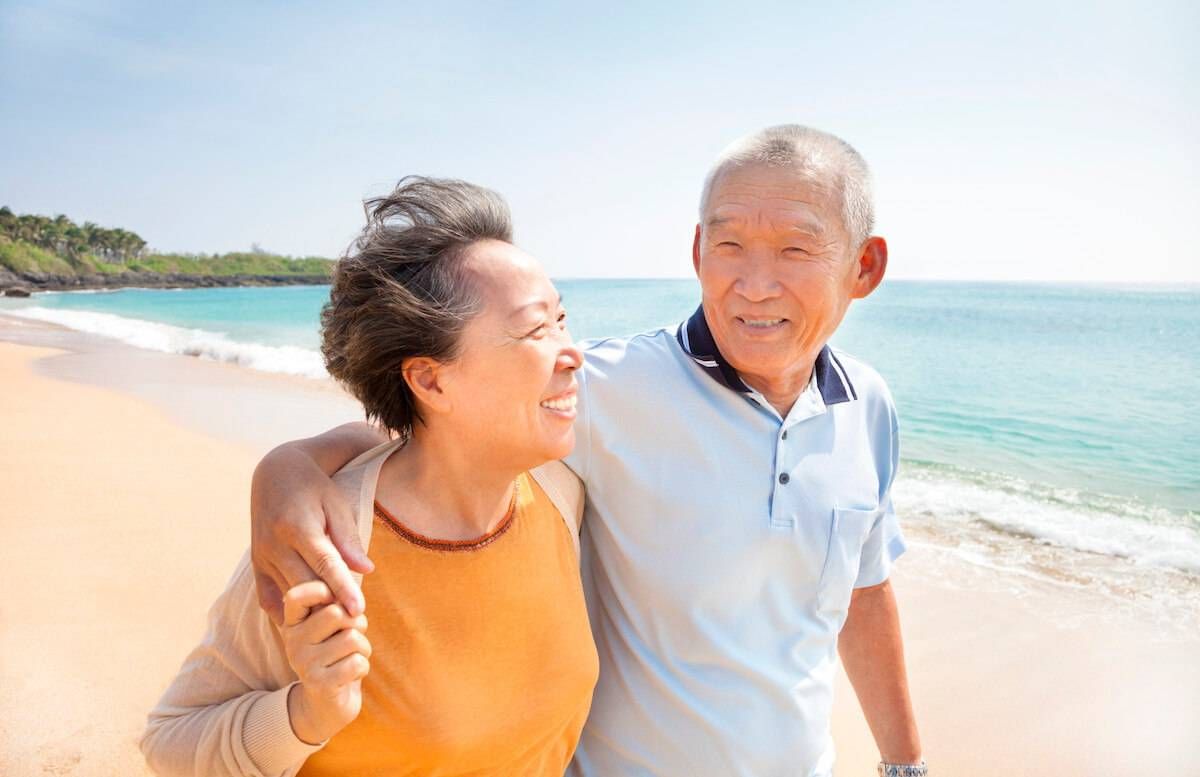 Mary White's husband, Devon, suffered from early onset Alzheimer's disease and died when he was 51. They were married for 30 years, the last five of which Devon didn't say a word — until his final day, when he called her name. Mary, a mother of three, grandmother of six and great-grandmother of eight from Knoxville, Tenn., was widowed for 20 years before she found love again.
"I guess it took me quite awhile," says White, 70, a retired preschool teacher. "I never saw anybody else I wanted to spend my life with." That is, until her new husband, Robert, came along. He, too, had lost his spouse — just two years before he met and married Mary.
"I knew right away," Mary says of Robert, 83, who is a mostly-retired pastor. "We just hit it off. I met him in May, and we got married in September."
Though two decades is a long time to wait for love again, the fact that it took Mary much longer to remarry than it did Robert is illustrative of a national trend when it comes to re-coupling. According to the U.S. Census Bureau's 2006 study, 52 percent of men who were married once then remarried, while only 44 percent of women did. Paul Peluso, a licensed marriage and family therapist and member of the American Counseling Association, says he isn't surprised.
"I'd tend to think it would be true for a couple of reasons. From an economic standpoint, men tend to be better off when they divorce than women do. So they have the ability to go out and find another partner, whereas women may not be financially advantaged by the divorce, and may also be taking care of children. They may be focusing on that," he says.
Spun another way, though, Peluso says men might seek a new relationship sooner because they find themselves lacking the kind of social support women have in places outside marriage.
"Women have greater support networks; they've usually invested more in friends and children and family, and as a result have more connections socially. So that can translate into wanting to take care of themselves better after the loss of a marriage, or having people around them to help care for them better," he says. "Whereas men who maybe have not invested in those relationships tend to be more stressed. They don't have the emotional support around them. If you extrapolate that for what would be a desire for men to get married earlier, it might be to seek out those social supports."
And that kind of support doesn't just make men happier, it makes them healthier.
"There are a lot of health benefits for men to be in marriage or partnered," Peluso says. A study by Harvard Medical School found that married men live longer, and a Japanese study found that men who are married are at less risk for heart disease. "The effect is not so good for women. Women in unhappy relationships tend to suffer more health problems than their single counterparts."
Remarriage for both men and women at any age is tougher to make last. "Fifty percent of first-time marriages end in divorce, and for second and third marriages, that goes up to almost 60 to 75 percent," Peluso says.
But psychotherapist Pandora MacLean-Hoover says remarrying, particularly after divorce, can be a positive, life-fulfilling experience if undertaken in the right frame of mind.
"I ran into a gentleman getting married for the third time, and he was so excited about it. I said, 'This is the exception to the rule, you exude this enthusiasm and it's very rare. What's your secret?' And he said, 'I believe that marriage has nothing to do with divorce.'"
Maclean-Hoover advises men and women to enter into a second (or third) marriage with the same positivity they had on their first wedding day.
"Most people get married with a level of enthusiasm and a hope that it's going to work," she says. "Divorce is something completely separate and has to do with whether or not it did. So why not celebrate and give yourselves the best chance at giving this commitment and life together the best chance?"
How should you approach remarriage to up your odds of success? Our experts have some tips.
Know thyself. "Really understand who you are first, what your values are, what did you like about being married, what didn't you like," Peluso says.
Figure out what you want in a partner. Do you want a partner who's going to be comforting and dependable? Someone who's more fun-loving and playful? Sexually open? Likes to travel?
Negotiate the kind of relationship you both desire. Don't be afraid to ask a potential partner for what you want. And be willing to give a little bit as well. That is, after all, what marriage is about.
Don't settle. Be firm about what you are willing to tolerate, and what are you not willing to tolerate in a relationship. "A lot of times in a marriage you build up a tolerance for things you really don't want to have to tolerate, but because you're already in it, it comes with the territory," Peluso says.
Grandparents.com is a lifestyle website, social media community & peer group that unites & connects America's 70 million Grandparents to the best information and premier products & services just for them. Our goal is to promote well-being and give timely information on what really matters to you, from health and money to family and relationships to travel and retirement.