The Vexing News on Flex Benefits
A new study finds a drop in some work/life perks that people 50+ want
After combing through a new report on the state of flexible benefits in the workplace and speaking with its authors about the implications for people 50+, I found myself delighted and annoyed.
The Trends in Workplace Flexibility report, from the nonprofit human resources group WorldatWork and the online flexible-job listings service FlexJobs, surveyed 375 employers and compared responses with those from surveys in 2010 and 2013.
What delighted me: the two types of flexible benefits that are more prevalent than in 2010 — adhoc telework (meaning the ability to work from home occasionally, when necessary) and phased retirement (meaning easing into retirement by gradually transitioning from being a full-time worker at your employer to a part-timer there)
What annoyed me: the three types of flexible benefits that are less prevalent than in 2010 — part-time schedules, the ability to telework either regularly or full-time and compressed workweeks (where you work four or four and a half days each week and get a weekday, or half a weekday, off)
Overall, the report found that 80 percent of companies surveyed now offer flexible work arrangements to employees.
"Employers realize they have to be more competitive to attract workers," FlexJobs CEO and founder Sara Sutton Fell told me. "When you're trying to recruit, you have to look more and more at workplace flexibility."
True enough. But the report also found that flexible work arrangements are often made on a case-by-case basis or are only available to senior-level staffers. Just 37 percent of the employers surveyed have a formal, written philosophy or policy and 41 percent with flex benefits said they're not available to all their employees.
Here's a look at the findings and what they mean if you'd like to get the flex benefits where you work or at your next job:
Telecommuting
Many employers are coming around to the idea that their employees actually have lives, sometimes need to work from home accordingly, and will be just as productive when they telecommute. In fact, ad hoc telework is now one of the most prevalent flexibility programs offered, according to the report.
One reason: This year, 48 percent of managers surveyed said they believe teleworkers are equally as productive as in-office employees, up sharply from 36 percent in 2013. (Of course, this also means that 52 percent still don't think so.)
WorldatWork President and CEO Anne C. Ruddy said technology has helped make telecommuting more acceptable. "A lot of work now is project-oriented and we're beginning to see the use of collaborative tools like Google Docs and Google Hangouts that let people do their work from afar," she told me.
And, Ruddy added, "we've seen a big increase in the number of organizations buying laptops and other communications devices for employees."
Large employers are more likely to let staffers telework regularly or full-time than smaller ones, according to the report; 70 percent of employers with 10,000 to 19,000 employees allow regular telework vs. 50 percent of those with under 100 employees. But smaller firms are more likely to permit adhoc telework.
Sutton Fell has a concern about the growing availability of ad hoc telework, though. "It's up because we have computers at home and smart phones so employers are getting bonus time from employees," she says.
Phased Retirement
Phased retirement isn't commonplace among employers yet, but it's growing. The prevalence of phased retirement programs has grown by three percentage points over the last five years. So you may have an easier time arranging it where you work than if you'd tried in the past.
"More companies are looking at this as an incentive, realizing that retirement isn't an all-or-nothing issue where someone either works there every day or not at all," says Sutton Fell.
One reason: The brain drain of retiring boomers has begun and employers want their older workers to transfer their knowledge to younger employees before quitting.
Smaller firms are more likely to permit phased retirement, according to the report; 50 percent of firms with under 100 employees allow it compared to just 20 percent of firms with 1,000 to 2,499 employees. That's probably because their staffs are so lean, they can least afford to lose institutional knowledge when an older employee retires.
So if you work for a small employer and are considering retiring soon, you might want to propose a phased retirement strategy to your boss.
Part-Time Work
Ruddy says The Affordable Care Act may be partly responsible for the recent drop in letting employees work part-time. The law requires employers to provide health care to staffers who work 30 hours a week or more. "So employers are saying, 'We're not able to give you what you need if you don't work 30 hours,'" says Ruddy. "And part-time, for many people, is 20 hours or less."
If you would like to work part-time, especially in retirement, the report suggests your best bet would be to apply to nonprofits — 97 percent of nonprofit/public sector employers surveyed use part-timers, while only 80 percent of private sector employers do.
4-Day Workweeks
I was especially discouraged to see a drop in the prevalence of "compressed workweeks," (now offered by 48 percent of employers, down from 52 percent in 2010) since I think many 50+ employees would like a day a week for things like taking a parent to a doctor's appointment, taking a class or visiting someplace new.
Ruddy thinks 4-day workweeks may now be less available "maybe because managers think they make it difficult to get the work done."
The most common type of compressed workweek today: 4/10, which means you work four, 10-hour days and get one day off. Gaining in popularity: 4/9, where you work four nine-hour days and get a half-day off.
The report found that compressed workweeks are more prevalent at large firms than small ones; 57 percent of employers with 10,000 to 19,999 employees allow some employees to work this way while just 33 percent of those with under 100 employees do. So if you're looking for a four-day workweek, you'll have a better chance at a big employer.
Advice From the Flex Experts
Two final tips from Ruddy and Sutton Fell:
Ruddy says if you want a flexible benefit and your employer doesn't have a formal policy, prepare a convincing case to your boss on how working this way will help the employer. "Whatever you propose, start with why it's advantageous for you, the employer, and here's why I'll be a better employee for you if I can do this," she says.
And Sutton Fell says if your employer lacks a formal flex benefit program but you know a colleague who worked out an arrangement like the kind you want, "take them out for coffee and ask how they did it." Find out what has worked well and what hasn't, as well as any resistance the employee encountered before getting the flexibility.
"It's not that you'll go to your boss saying what your colleague told you, but it gives you more insider knowledge," says Sutton Fell. Then, when you approach your manager ("do it when you're performing well," she jokes) you'll come prepared, boosting your chances of getting the ability to work when, where and how you want.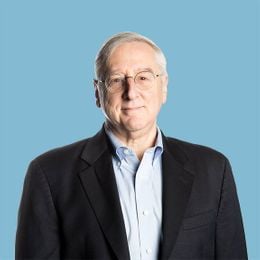 Richard Eisenberg
is the former Senior Web Editor of the Money & Security and Work & Purpose channels of Next Avenue and former Managing Editor for the site. He is the author of "How to Avoid a Mid-Life Financial Crisis" and has been a personal finance editor at Money, Yahoo, Good Housekeeping, and CBS MoneyWatch.
Read More