The World's Best Places to Retire
Europe dominates this list, but some retiree faves don't show up
Typically, when you hear about the top places to retire abroad, South and Central America spots lead the way; for instance, International Living recently called Ecuador the No. 1 "World's Best Retirement Destination." But European locales take three of the top spots in the new Retire Overseas Index list from the Live and Invest Overseas site and the Overseas Retirement Letter.
Chalk it up to the strong dollar — and the revised methodology that went into the third annual Retire Overseas Index from publisher Kathleen Peddicord, who's been covering this beat for 30 years.
The Top 9 for 2015
Actually, nine places get A grades in Peddicord's new list; five weren't even among last year's best-in-show. In descending order, they are:
1. Algarve, Portugal  This beachfront region was No. 1 last year, too. It boasts a low cost of living, great weather, an established expat community and a new retiree residency program. A one-bedroom apartment near the beach costs about $100,000. One advantage: Portugal (like France, Spain, Italy and the Dominican Republic) has no restrictions on foreign ownership of property. One drawback: No direct flights from the U.S. One surprise: You can get by speaking only English here, says Peddicord.
2. Puerto Vallarta, Mexico  The luxurious Pacific Ocean resort town is a newcomer that didn't make last year's list of top spots. The researchers noted its well-established expat community.
3. Cayo, Belize  Peddicord's team calls this Central American community (also a newcomer) a "leave-the-world-behind, embrace-the-simple-life, off-grid" outdoorsman's paradise with a sizable expat community. Belize tied with Malaysia and Panama for a top A+ score for its taxes. But no place is perfect; Cayo's described as "a culture vulture's inferno" and is hot and humid year-round.
4. Languedoc, France  The second top scorer in Europe is described as "French country living at its best and most affordable." Languedoc also has one of the fastest Internet speeds in the rankings. France received a C- for taxes, though.
5. Abruzzo, Italy  The last of the European trifecta is fabulous for foodies and has one of the lowest crime rates in Italy. It's billed by Live and Invest Overseas as "like Tuscany" but at half the cost. Italy scored a C for taxes.
6. Medellin, Colombia  The highest-ranking South American locale, Colombia's cultural capital is billed as a "pretty, pleasant, civilized city" with good weather (not the drug cartel haven of yore). Medellin was a favorite last year, too.
7. and 8. Hua Hin and Chiang Mai, Thailand They're Asia's best scoring places; Hua Hin is new to the winner's roster but Chiang Mai is a repeat from last year. Internet's cheap and pretty fast.
9. Cuenca, Ecuador  Like Algarve and Medellin, the temperature stays below 80 degrees all-year-round. It was a favorite last year, too, though Cuenca slipped from the No. 2 position.
Rounding Out the Winners List
A dozen other places are on the Live and Invest Overseas list of the world's best retirement destinations; six are in Central America/Caribbean; three are in Asia; two are in Europe and one is in South America.
They are, in descending order: El Valle, Panama; George Town, Malaysia; Granada, Nicaragua; Ambergris Caye, Belize; San Miguel de Allende, Mexico; Las Terrenas, Dominican Republic; Istanbul, Turkey; City Beaches, Panama; Barcelona, Spain; Buenos Aires, Argentina; Cebu, Philippines and Da Nang, Vietnam.
How the Rankings Are Done
So how in the world do Peddicord's researchers come up with their list?
They crunch numbers for 12 categories that "represent the most important criteria that retirees must consider when shopping the globe for the best places to live out their retirement" (from cost of living to climate to health care to safety to taxes to the existence of an expat community to whether English is spoken). Then they supplement the data with on-the-ground reporting from Overseas Retirement Letter correspondents.
What you won't find are any places in Australia or New Zealand (too pricey and too far from the U.S.), Costa Rica (rising cost of living, failing infrastructure), or Uruguay (too expensive for the lifestyle).
I mentioned that the methodology changed a bit this year. "I decided to mix it up," Peddicord recently wrote. A few examples:
The infrastructure scoring now includes "fast and reliable Internet"
To compile health care data, the researchers shifted focus from general to very specific. Instead of awarding a grade based on the quality, standard, and cost of the health care in a country, they scored particular destinations.
The taxes category now takes sales and property tax into account.
And the ranking staff added an Affordability of Real Estate category. In the past, they included the cost of buying real estate as part of the overall cost of living category.
Peddicord recently wrote: "Thanks to a strong U.S. dollar and recessed and depressed property markets, this is the best time perhaps in our lifetimes to be thinking about owning digs of your own in locations of particular interest to the retiree. Europe, especially, is a bargain of our age."
If you're interested in learning more about the winners or in getting advice about retiring abroad, you might consider attending the fifth annual Live and Invest Overseas Conference in Orlando, Fla. running Sept. 13 to 16. Cost: $695; $1,095 for two. Safe travels.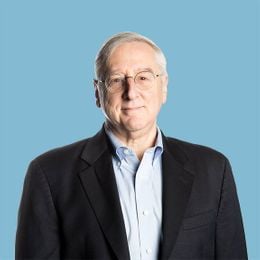 Richard Eisenberg
is the former Senior Web Editor of the Money & Security and Work & Purpose channels of Next Avenue and former Managing Editor for the site. He is the author of "How to Avoid a Mid-Life Financial Crisis" and has been a personal finance editor at Money, Yahoo, Good Housekeeping, and CBS MoneyWatch.
Read More