8 Ways to Survive and Thrive in Midlife
A former NPR reporter talks about her research in 'Stuck in the Middle'
What is the secret to getting through this tough time we know as midlife? It's a time when many of us are faced with the reality that we haven't accomplished as much as we would have liked. Or maybe relationships haven't worked out.
Former National Public Radio (NPR) reporter Barbara Bradley Hagerty conducted more than 400 interviews over two years of research for her new book, Life Reimagined: The Science, Art, and Opportunity of Midlife. NPR has been airing a series this week called Stuck in the Middle, on what Hagerty learned. The fourth installment, which lists eight of the many insights she picked up, ran Thursday, March 17.
It includes these words of wisdom:
Aim for long-term meaning rather than short-term happiness, and you will likely find both.
Lean into fear, not boredom.
Choose what matters most.
A few setbacks are just what the doctor ordered.
Be a rookie at something at every stage of life (which Hagerty credits to plant scientist Chris Dionigi)
Add punctuation to your life.
Pay attention: Two of the biggest threats to a seasoned marriage are boredom and mutual neglect.
Happiness is love. Full stop. (This from George Vaillant, a psychiatrist and researcher who directed Harvard's Study of Adult Development for several decades.)
Listen to part four, and the earlier segments, below: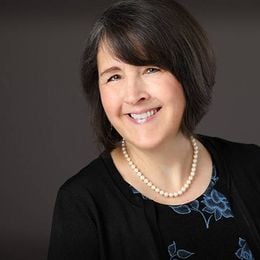 Emily Gurnon
is the former Senior Content Editor covering health and caregiving for Next Avenue. Her stories include a series of articles on guardianship abuse that was funded by the Journalists in Aging Fellows Program. She previously spent 20 years as an award-winning newspaper reporter in the San Francisco Bay Area and St. Paul. Reach her through her website.
Read More