The 5 Big Things I Learned After Leaving Money Magazine
The former editor gets personal about financial wellness and career transitions
I've often used my own life as fodder for my work. I wrote a financial advice column for parents when my children were young, created an award-winning series on caregiving after my mother was diagnosed with dementia and developed another award winner on coping with what we euphemistically called "the high cost of saying goodbye" when my mother and sister died within six months of each other.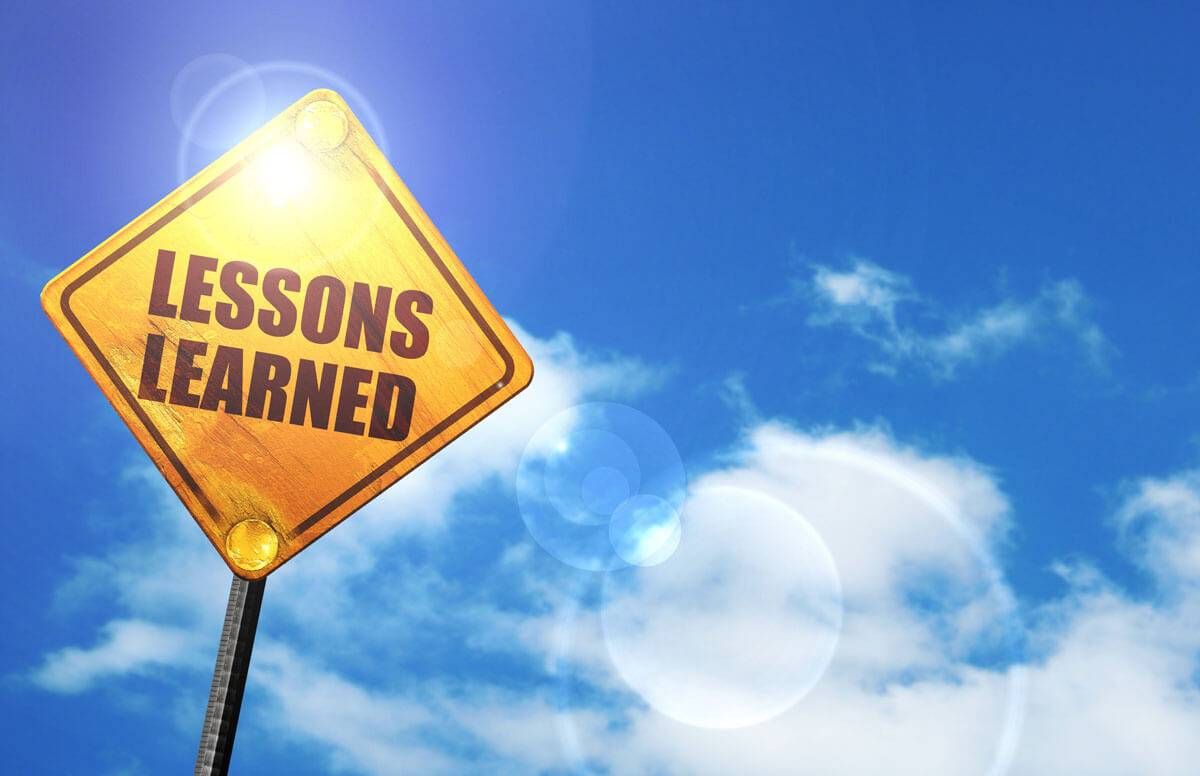 My experiences helped inform the reporting and, in turn, the reporting yielded advice that helped me navigate the challenges and, I hope, did the same for readers in similar situations.
The past year has been no different.
Since leaving my position as editor-in-chief of Money magazine a year ago, I have focused my work on financial wellness — for this Next Avenue column, for a book I'm writing and for the personal brand I'm building. In the process, I've learned a lot about what really moves the needle on financial health that I hope will be instructive for readers and also inform my own approach to managing money going forward. I've also learned a lot about redefining yourself and your career when you move on from a long-time job (I worked at Money for a total of 22 years) to launch a second act.
5 Lessons Learned About Money and Career Transitions
So here, in my last Next Avenue column, I'd like to share five key things I've learned about financial wellness and career transitions in the past year that I hope will help you with your next avenue:
1. Having a plan for your money is the best medicine to improve financial health. Over the past year, I've read tons of research and talked with dozens of experts to identify the factors that are most important to financial wellbeing. My conclusion: What sets the most successful people apart is not how much they make, but rather whether they think through how they'll meet their short-term financial needs and long-term goals.
One of the most compelling pieces of evidence comes from a rigorous study of more than 7,000 U.S. adults by the Center for Financial Services Innovation (CFSI). Holding all other factors constant, CFSI found that households with a planned savings habit were four times more likely to be financially healthy than other families — that is, to pay their bills on time, stay out of debt, invest for the long-term, have adequate insurance and so on. And people who planned ahead to make sure they had enough money to pay large, irregular expenses were 10 times more likely to be in good shape financially.
By contrast, having a higher income barely moved the needle. The study found, for instance, that households earning $100,000 or more a year were only 20 percent more likely to be financially healthy than families bringing home $60,000 to $99,999.
Kind of wild, right?
What I love about this finding is that planning is something we can all do and control to a far greater degree than, say, how much we earn. There are plenty of free online tools to help (find suggestions here or try free planning services from Personal Capital,  WiseBanyan or Mint).
Building that rainy day fund is especially critical. The only behavior more predictive of financial health than planning, CFSI found, was having enough money in the bank to pay for big, irregular bills. (I offered some tips on how to do that here.) All else being equal, families who had enough tucked away were 14 times more likely to be financially healthy than other households.
2. Improving your money habits is more important than learning financial facts. This one might be heresy to proponents of financial literacy. While I'm all for educating people about money — hey, I make my living at it — research I've seen recently and in the past shows that boosting financial literacy often isn't enough to make people take positive actio
Something always seems to get in the way of good intentions. Lives get busy. Or we're tripped up by the mental quirks that behavioral economists call cognitive biases. These include a tendency to give more weight to what's happening now vs. what might happen later; to do whatever is easiest and to be overly optimistic about the future, which leads us to underestimate expenses and the likelihood that anything bad will happen to us.
What does work: Adopting new habits, based on strategies developed by behavioral economists, that make it easier for you to be good with money. Multiple studies by Duke University's Common Cents Lab, Chase and others show these techniques can dramatically improve savings rates and other financially healthy behavior.
The most common recommendation is to automate savings. This technique has proved enormously successful with 401(k) plans, leading to dramatically higher participation rates and, when contributions are boosted automatically, higher balances as well. You can automate virtually any kind of savings — from your emergency fund to IRAs — by either splitting direct deposit of your paycheck into separate accounts (one for living expenses, one for savings) or enrolling in an automatic investing plan at a financial services company.
I've also become a bigger fan of heuristics, or behavioral rules of thumb, to help me manage my money. To pad my emergency fund, for example, I've now imposed a rule via the free app Qapital to immediately put half of any freelance payments into savings. I've also instituted a 48-hour rule on purchases: I hold off buying any non-essential item for two days. Then, if I still want it and can afford it, I go ahead.
3. The best motivation? Put joy in your budget. My favorite definition of financial wellness comes from the federal Consumer Financial Protection Bureau because the agency includes this among the four factors it deems essential: having enough financial freedom to enjoy life now, whatever that means to you.
In other words, in addition to being able to pay your bills, cover emergencies and save for the long term, you have to make financial room for fun.
In this regard, a budget is like a diet. If you don't occasionally allow yourself to indulge in dessert, bread, pasta or whatever culinary treat makes you happy, you probably won't be able to stick to a healthy eating plan for long. Similarly, spending money from time to time on stuff that makes you happy can motivate you to keep buying in check the rest of the time and save for long-term goals. That was one surprise finding in a year-long study of money behavior documented in the book, The Financial Diaries. As co-author Rachel Schneider told me, "Allowing yourself a pocket where you lack discipline apparently makes it easier to be disciplined every else."
This is advice I've taken to heart over the past year, pairing it with what I've learned through reporting about the connection between money and happiness for this column. I sprang for three pricey items: luggage, a set of pots and pans and orchestra seats to two Broadway shows.
The first two purchases represent tangible ties to experiences that make me happy: travel and cooking. When I was working a crazy schedule at Money, I had time for neither, and being able to do more of both this past year has brought me great pleasure. I feel the same way about seeing great theater with family and friends. Just thinking about it now makes me smile, as I do whenever I try a new recipe or pack my bags for a trip to a city I've never visited.
4. Networking is all it's cracked up to be. One of the best things I've done over the past year is simply put myself out there. After I left Money, I finally did all those career moves we recommended in the magazine but I'd never done myself: I joined a few professional organizations and went to a handful of their lunches and mixers. I went to conferences and events, both as a speaker and an attendee. I scheduled coffees and lunches with new people I met and many former colleagues.
In short, I did something I'd always dreaded: I networked. And it was great.
It made my world bigger and brought professional opportunities I might never have heard about otherwise, including speaking engagements, consulting gigs and connections with literary agents. It was educational — I learned so much and widened my horizons. And most of all, I met great people; talking with them was energizing and motivational and broadened my perspective in interesting, helpful ways.
That was especially true of the talented millennials (many of them financial bloggers) I got to know by being on panels together, attending the same events or grabbing coffee. These exchanges sprang from a place of mutual respect, an understanding that I could learn from them just as they could learn from me. And I think my work is stronger for it.
For example, I spoke at what was called the Lola Retreat, a personal finance gathering focused on millennial women. There, and on Twitter, I saw that millennials dispensing personal finance advice often incorporate their own life experiences and I learned how that resonates with audiences. As a journalist, I'm used to keeping myself out of the story. But the younger journalists gave me an interesting perspective.
I highly encourage you to put intergenerational mingling on your networking agenda.
5. Redefining yourself is the best part of career change. The biggest challenge of the past year for me has been grappling with my identity once I was no longer the editor-in-chief of Money. I think this kind of identity challenge is fairly common among others in transition in their 50s and 60s.
I was surprised by how much I defined myself by my old job title, and even more surprised by how much other people did — especially galling since I was excited about my new path and loved the work. And while I knew from the outset that some professional friends would stop being so, well, friendly, because I could no longer help their careers or because I was simply less interesting to them now, that didn't stop it from hurting some when this happened.
On balance, though, there were more far people who reached out and were supportive and excited about my next act — people I thought were mere acquaintances who stepped up to help and cheer me on; new contacts who became friends and practical allies and a few dear friends of longstanding who have done all of the above and more (special shout-out here to my great Next Avenue editor and long-time pal, Richard Eisenberg).
The fun thing about redefining your professional self is being open to what comes your way, even if it means pivoting from the path you'd envisioned.
In my case, I'll soon be starting a new job (details to come).
I appreciate the opportunity to have written for you. And I will continue to be a reader and fan of the great work done on this site.
Here's wishing you financial good health.
Diane Harris
is an award-winning financial journalist and financial wellness advocate. She is the former editor-in-chief of Money magazine, the first woman to hold the top job, and covered virtually every aspect of personal finance during her 22 years there. She is writing a book on financial wellness and launching a related coaching and consulting business. Follow her on Twitter @dianeharris.
Read More