This Performance Art Piece Spotlights Dementia
'Magdalena' features the life of the artist's mother, then and now
New York City dancer and filmmaker Gabri Christa was intent on fully capturing the story of her mother Magdalena before dementia caused the beautiful moments of her mom's life, along with some of its sadness, to completely fade from memory.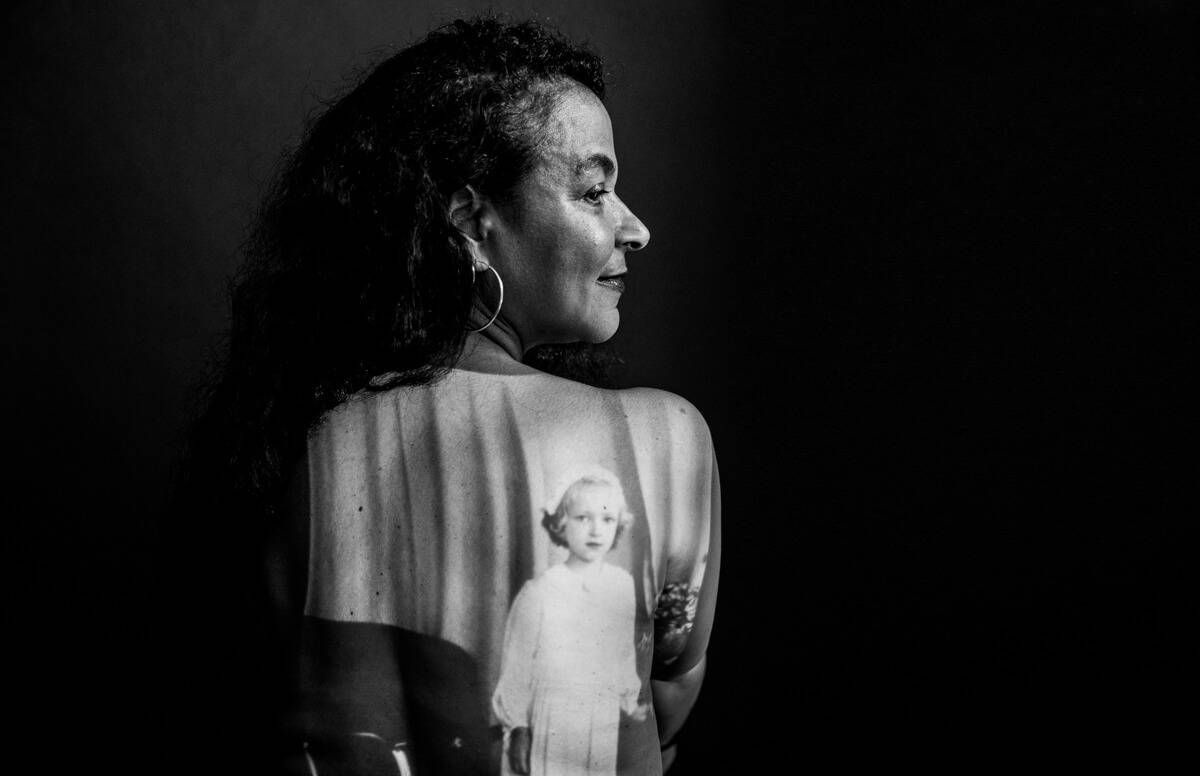 A few years ago, the two began to communicate via letter, with Christa asking questions and her mother sending responses from the Netherlands, where she lives.
In the letters, Magdalena filled in details on everything from a traumatic childhood during World War II to her eventual relocation to the Dutch-Caribbean island of Curaçao with her husband, Marcel Herman Ludwig Stomp, a Surinamese man, in 1960.
The communication provided a meaningful connection up until the time her mother, now in her 80s, was no longer able to write. "My mom had been a schoolteacher and still had beautiful handwriting," says Christa, who is a past Guggenheim Fellow, a filmmaker and the assistant professor of professional practice at Barnard College of Columbia University's Dance Department.
Not only did Christa, a boomer, want to learn her mother's story for personal reasons, but professionally, her goal was to create a multimedia presentation (using art, dance, music and film)  to honor her mother and others affected by dementia and Alzheimer's, by telling the story of a life that remains vital in the face of illness.
"In my movements, I'm trying to capture the feeling of what it would be like to have dementia."
In September 2018, Christa premiered the 60-minute show, Magdalena, at the Theaterlab in New York City. On May 25 and 26, two performances will be held at the Westbeth Gallery in New York City as part of an upcoming exhibition: "Portraits of my Parents."
Joys and Sadness of Magdalena's Life
Josephine Magdalena Aleida de Jong was born in Holland, in Rotterdam, and during World War II, the building where the little girl, known as Magdalena, lived was bombed. She was the sole survivor of the attack.
"Her legs were broken. She was sent away to a family that she didn't know," says Christa, adding that a doll her mother had at the time is spotlighted in Magdalena.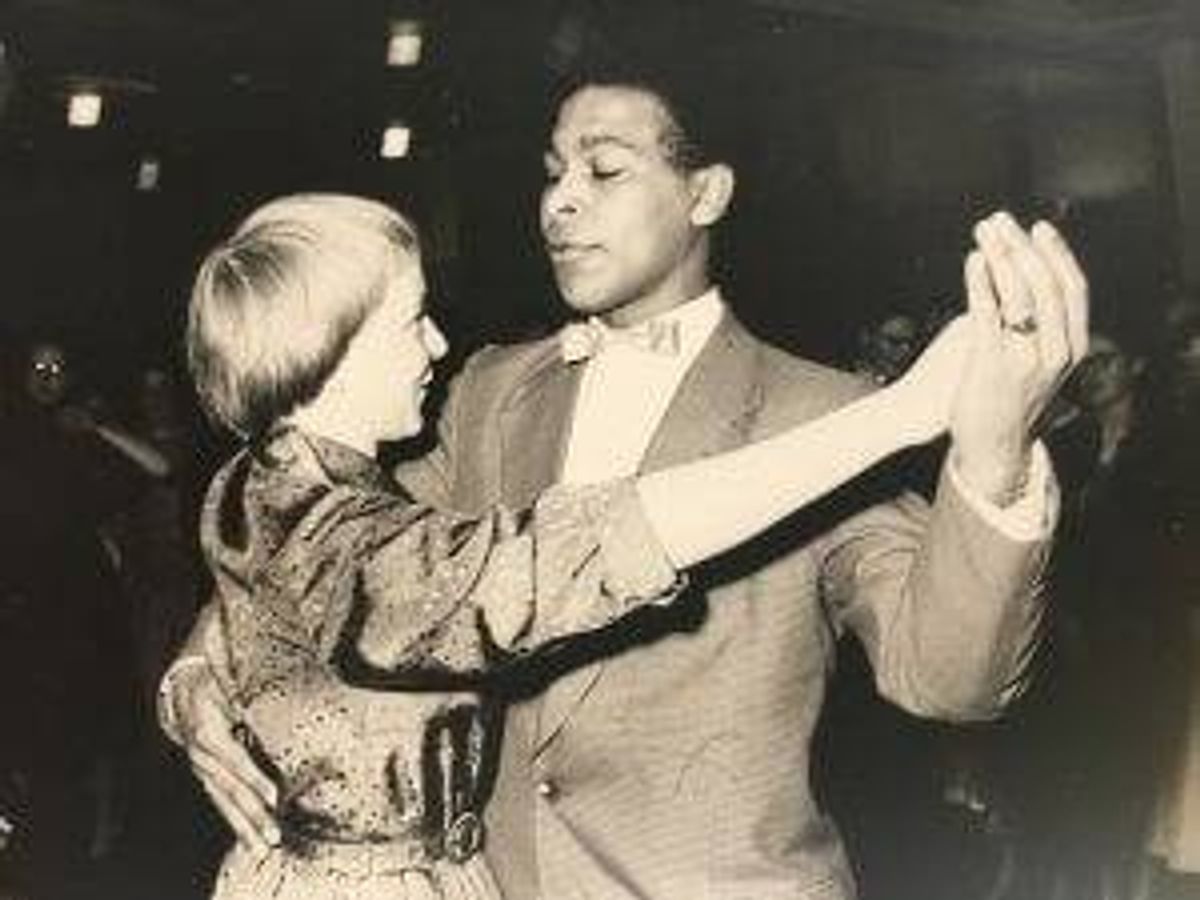 At the age of 18 or 19, Magdalena met Marcel Stomp when he was going to school in the Netherlands.
"They met at a ballroom dancing class," says Christa. Both were attending teachers college. According to Christa, mixed race relationships in the Netherlands did not carry the same stigma as in the United States at that time.
After a five-year courtship, the pair married in 1960 and moved back to Curaçao, where Christa and her sibling were born. Magdalena worked as a special education teacher; she was the only white teacher in an all-black school for boys.
They then returned to the Netherlands. Around the time that Magdalena turned 50, signs of a change in her personality began to emerge.
"At that time, I didn't know anything about dementia," says Christa. "In my mom's case, depression and anxiety were becoming more evident but they weren't new. Her childhood trauma had also caused similar symptoms over the course of her life." Christa added that while her dad just thought Magdalena was "being difficult," she herself suspected something more.
After several years, it became apparent that Magdalena required more care than Christa's father was able to provide. So Magdalena moved into a residence for people living with dementia where Christa says she is "happy and well-cared for." That offers Christa peace of mind here in the United States. She travels to the Netherlands twice a year; her father's home is near his wife's residence and he visits often.
'I Become the Person With Dementia'
Magdalena is divided into eight chronological chapters (representing the decades of Christa's mom's life). The performance features components including a simulated spoken word "radio play" about World War II; a recreation of conversations Christa had with her friends about Magdalena and the onset of dementia as well as filmed and still images of Christa's mother and father from the past, along with footage of them today, in their late 80s.
Magdalena is smiling and looking happy on the grounds of the residence; in one scene, she waves from a window. Christa has fond memories of the film shoot with her parents, which includes the arrival of her father by bicycle.
"My mom was very aware of being filmed. She was walking straighter, asking if her clothes looked okay," says Christa. "She was really into it, she was acting. It was a really great day."
It is the segments of dance during Magdalena which Christa, a former dancer with the Bill T. Jones/ Arnie Zane Company, says are the most emotional. "In my movements, I'm trying to capture the feeling of what it would be like to have dementia," she notes. "I become the person with dementia."
The Power of a Performance Piece
By telling her mother's story, Christa hopes to help remove the stigma around dementia. As an Atlantic Fellow for Equity in Brain Health at the Global Brain Health Institute, an education and advocacy organization, Christa says she continues to learn about dementia and Alzheimer's and their impact.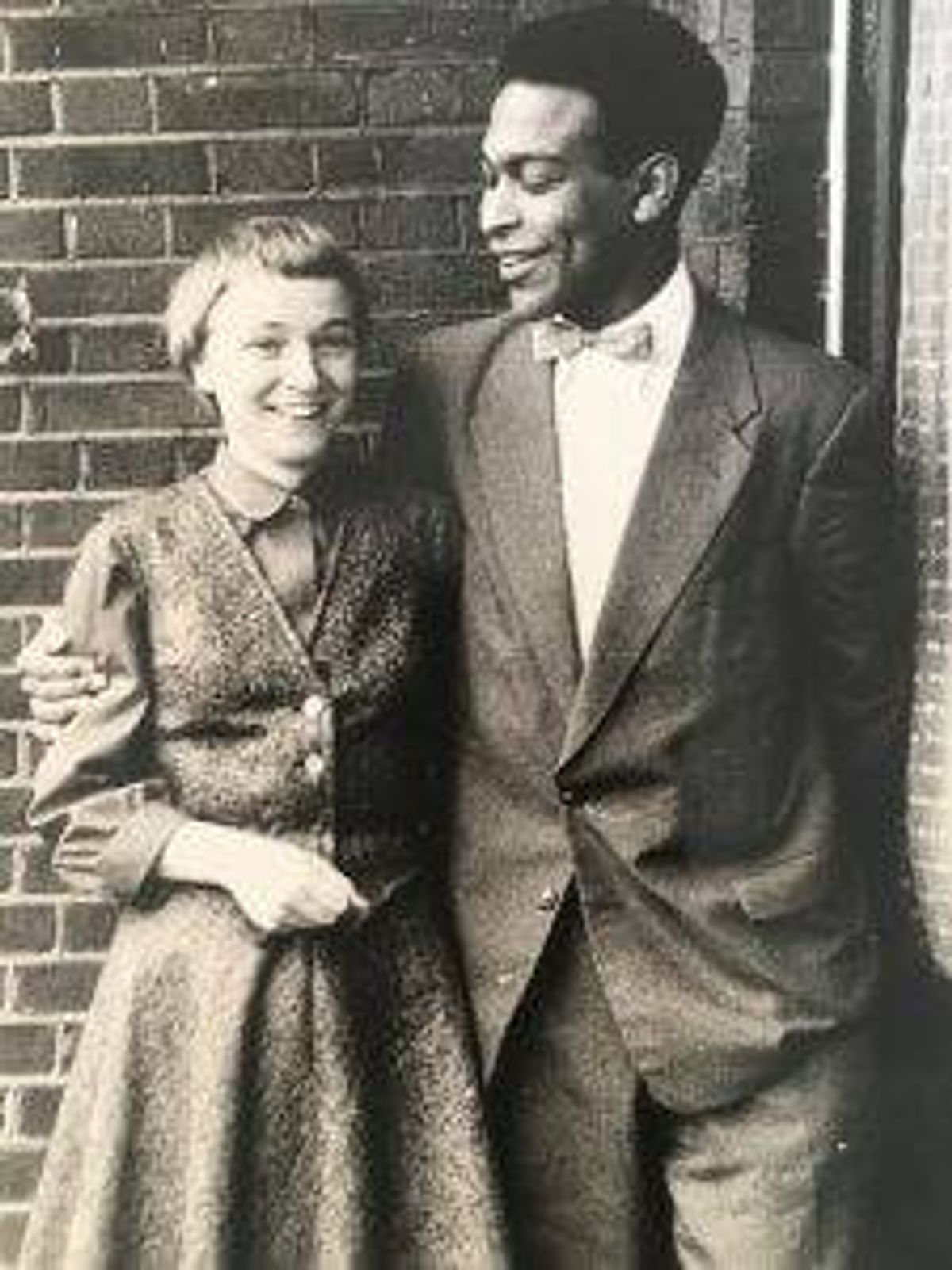 Further, Christa hopes to continue her work around the aging population and the arts with The Magdalena Project, a series of short vignettes she plans to create spotlighting older women, both former and current dancers. "Just moving, no words," says Christa.
"They aren't famous; they are just still doing what they love. These will be simple images of connection," she adds.
Beyond that, Christa would love to travel around the country with Magdalena and perform in galleries and community centers. She has an upcoming performance in Florida and based on feedback she received from the premiere performances at Theaterlab, her mother's story has resonated with people living with dementia and their family members.
"I've had people approach me and send me emails about their own experiences," she says. "One woman told me that through my mother's story, she realized her parent had similar issues. An appointment with a doctor confirmed a diagnosis. The woman was grateful and said she never thought a performance piece could change her life in that way."
Story of Her Mother's Life
Although Magdalena's disease is progressing, her daughter sees more signs of the mother she knew when she was younger. "Her happy and loving personality has come back," says Christa.
She knows her mother can become "a little bit sad" at times, but due to the nature of her dementia, she "can't overthink her sadness," Christa says.
"Magdalena is the story of my mom's life, with the through-line of a story about dementia," she says. "You get to know her and that's important."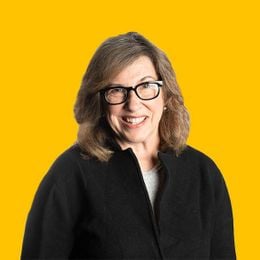 Julie Pfitzinger
is the managing editor for Next Avenue and senior editor for lifestyle coverage. Her journalism career has included feature writing for the Star-Tribune, as well as several local parenting and lifestyle publications, all in the Twin Cities area. Julie also served as managing editor for nine local community lifestyle magazines. She joined Next Avenue in October 2017. Reach her by email at [email protected]
Read More