Timeless Style, Enduring Chic
Trends come and go, but some things simply never go out of fashion
1 of 11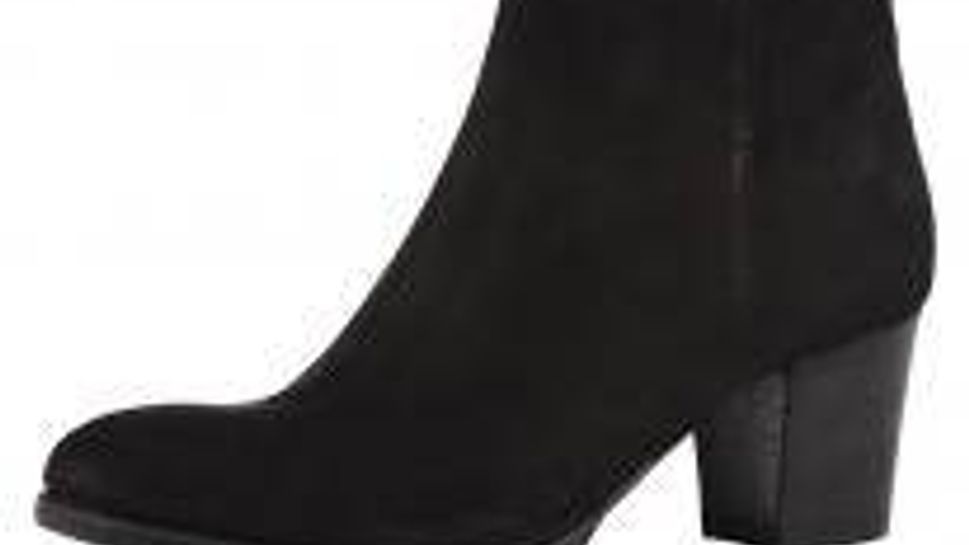 Courtesy of www.bloomingdales.com
Corso Como Buckled Booties: Hipper than shoes, especially when the weather is cool, booties modernize a pencil skirt (wear them with black tights) or any pant. $185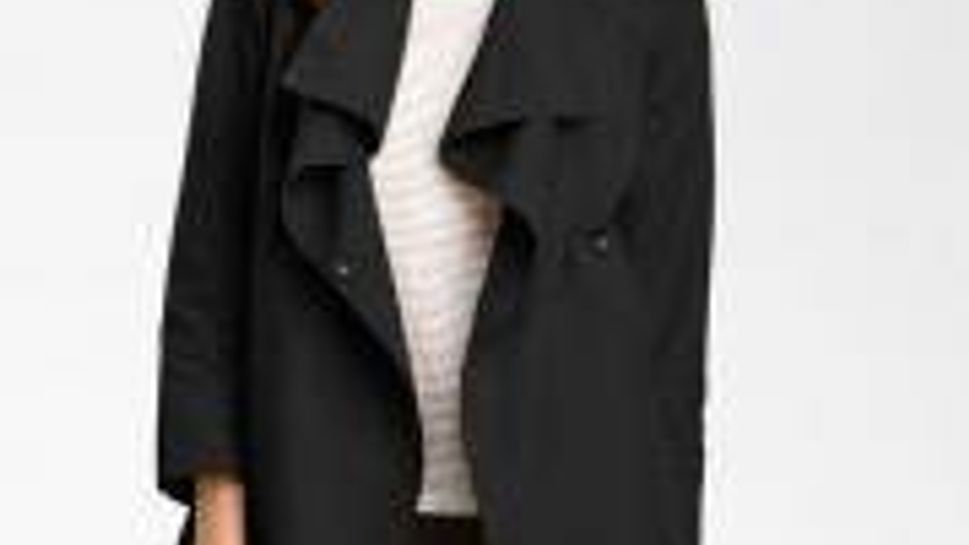 Courtesy of www.bloomingdales.com
DKNY Empire Waist Hooded Coat: Select a style with a little swing. Classic trench coats with waist belts can accentuate any thickness around your middle.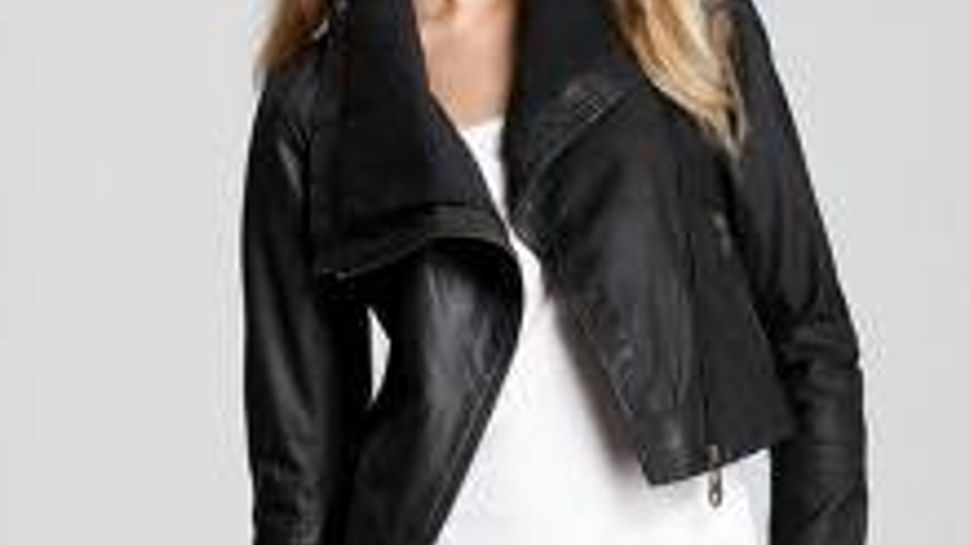 Courtesy of www.bloomingdales.com
DKNY Leather Jacket With Insets: Forget a blazer (unless it's suede); an updated motorcycle jacket can give your look a youthful edge. $895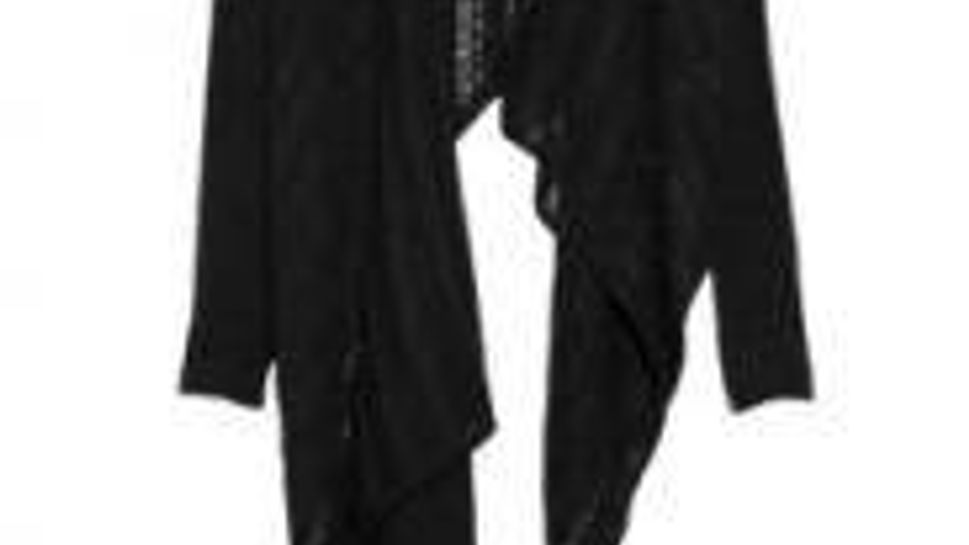 Courtesy of www.bloomingdales.com
Helmut Draped-Front Cardigan: A longer, drapey style is more slimming than a classic cut and can hide a multitude of sins. Plus it works day or night. $140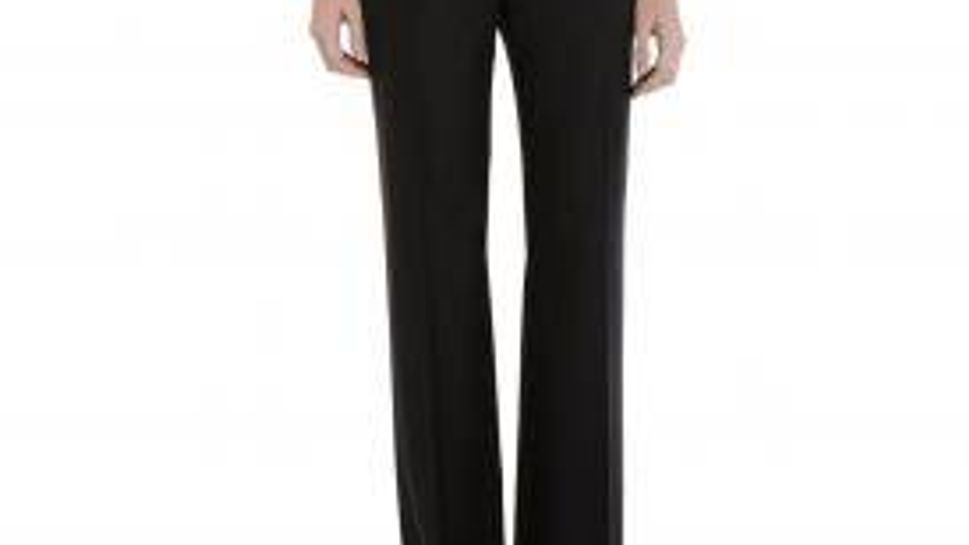 Courtesy of www.bloomingdales.com
Boss Black Tuliana Pants: A straight-leg style is the most versatile, flattering and timeless. $275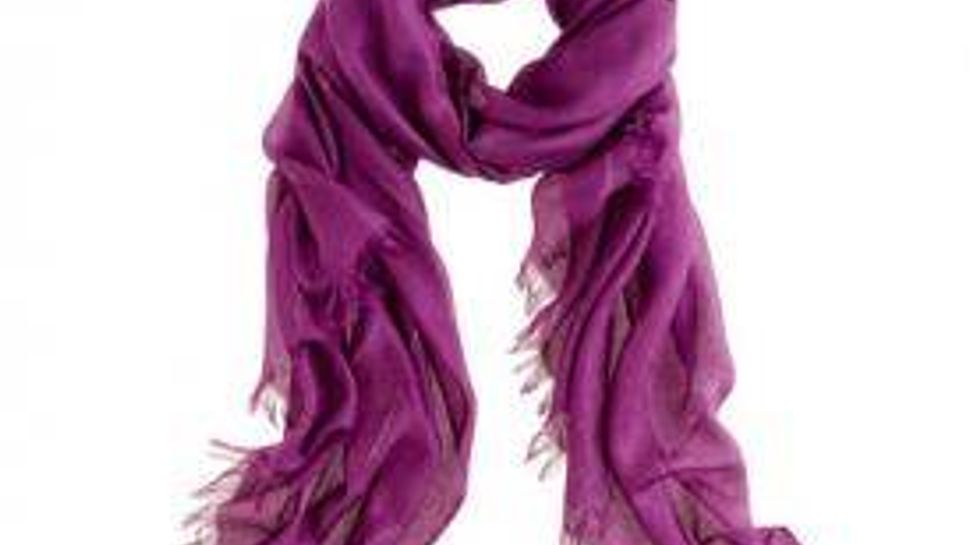 Courtesy of www.bloomingdales.com
Tory Burch Cheetah Scarf: A bright color close to your face will cast a flattering light — and pop any neutral wardrobe. $165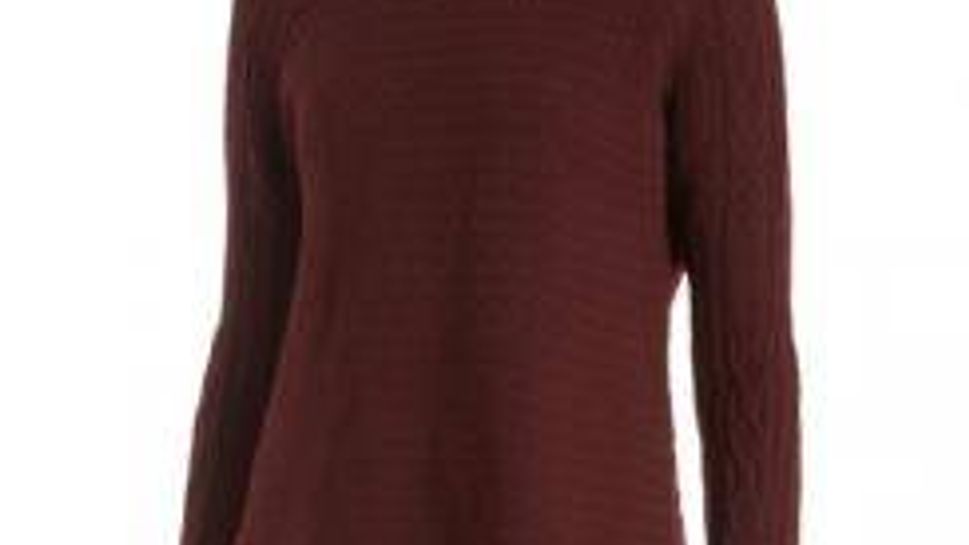 Courtesy of www.bloomingdales.com
Helmut Lang Sweater: A turtleneck that skims the body rather than one that's tight and figure-hugging is usually more flattering on an over-45 body. $495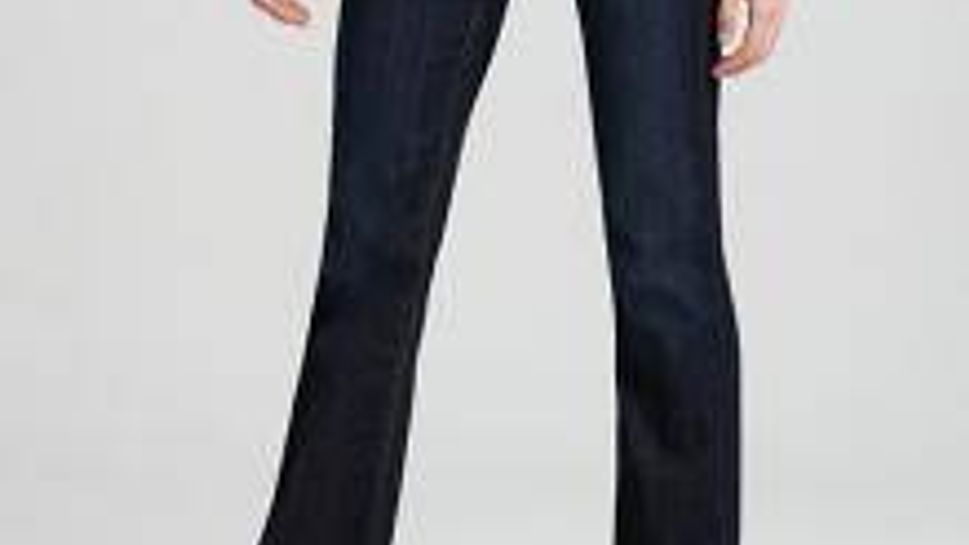 Courtesy of www.bloomingdales.com
Not Your Daughter's Jeans Marilyn Straight Jeans: A pair with plenty of stretch and a straight leg will look best. $120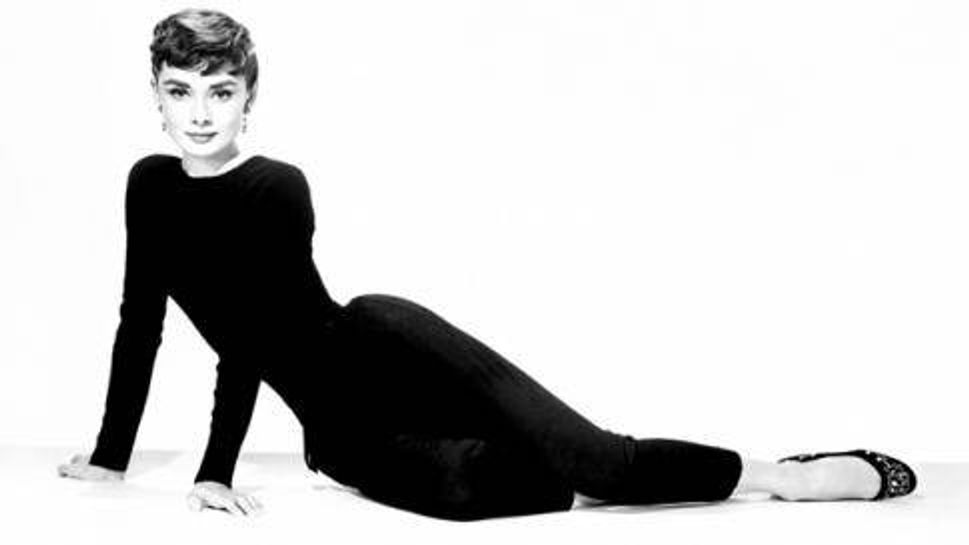 Bud Fraker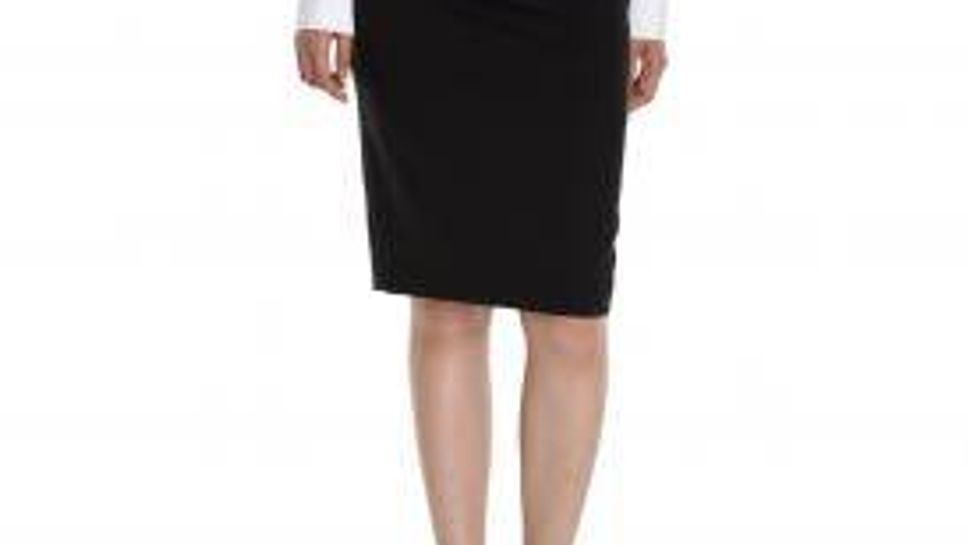 Courtesy of www.bloomingdales.com
Boss Wool Pencil Skirt: A winner for women with narrow hips or worn under a tunic top. $250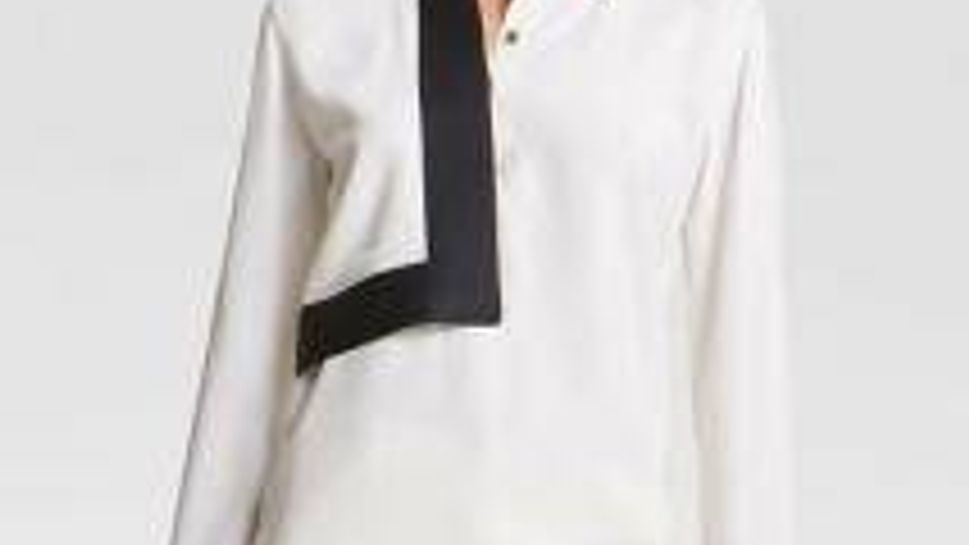 Courtesy of www.bloomingdales.com
Diane von Furstenberg Ursula Top: Select a white top with a little softness and detailing that you can dress up or down. Styles like this, which you can wear tucked in or left out, can be more flattering. $275
Plus ça change, plus c'est la même chose.
"The more things change, the more it's the same thing" was famously observed by French writer Jean-Baptiste Alphonse Karr back in 1849. While he wasn't specifically referring to fashion, he might as well have been. While trends can be fun, they disappear as quickly as they arrive, and, let's face it, after un certain âge, they can look a little silly.
 
But the iconic pieces that have stood the test of time — Audrey Hepburn's LBD (little black dress) in Breakfast at Tiffany's or Jackie Onassis' sheaths and sunglasses — continue to exert influence on style year after year.
 
Sometimes, when we're viewing a film on Turner Classic Movies or people-watching in a favorite café, we spot a woman who has that certain something. It's not about being a ravishing beauty or wearing red-carpet-worthy couture. It's about a kind of elegance and classiness that's impervious to the calendar.
 
Shopping in vintage stores may have worked in our younger days, but today nothing can make us dowdier than wearing clothing that's as old — or older — than we are. The way to rock a timeless look is with contemporary pieces that are updates of classic looks in modern fabrics and silhouettes.
 
Here are eight pointers to help you project your own enduring style.
 
How to Get That Timeless Look 
Keep a neutral base. This was one of Ingrid Bergman's tricks. Understated hues, like black, white, gray, navy, beige and tan (and the various shades and tones of each), never go out of style and provide the perfect backdrop for knockout accessories and splashes of color you can add for interest and individuality.
Make sure clothing fits like couture. The secret to looking timeless and timely is wearing clothing that appears made to measure. Jackie Kennedy Onassis, with her fitted sheaths and jackets, is a perfect example. Anything too tight or too voluminous can make you look like you're trying too hard — or not at all. If something doesn't fit right, invest the money in having it tailored. It will raise the cost, but looking like a million bucks is worth it.
Select feel-good fabrics and a mix of textures. Leather, suede and natural fibers in silk, cotton, linen and wool (including cashmere mohair and alpaca) impart sophistication and often look even better as they age. Among the synthetics, plant-based viscose and microfiber, a fine-gauge polyester, are both comfortable and long-lasting. Drapey, natural fabrics are what Diane Keaton wore in Something's Gotta Give — and the reason she always looks so timeless yet contemporary. 
Accentuate your positives. Forget about playing down features you aren't fond of — play up the ones that you are. Got great legs? Wear skirts and dresses. Slim waist? Flaunt it with wide belts and tops and dresses with nipped-in waists, two of Grace Kelly's signature touches. Nice tush? Make pencil skirts and slim pants with back detailing your signature look.
Blend "high" and "low." Terrific matches are born when the mix is pleasing: one classic vintage piece with a new outfit, a cashmere sweater over a $10 tank top. Audrey Hepburn was faithful to Givenchy in her films, but I'll bet this is what she would do now. 
Let lingerie shape your body and your behavior. Sexy, lacy pieces make us feel flirty and feminine at any age. Just ask Brigitte Bardot! And speaking of the down under, here are three musts: Check your back for VPLs (visible panty lines), select a shaper with tummy control for a svelte fit in contoured garments, and get fitted by an expert to ensure you're wearing the correct size bra.
Perfect your body through proportion. What visually balances the body is the relationship between line, texture, color and shape. Katharine Hepburn was a master of this. Her fitted long jackets over wide pleated pants gave shape to an otherwise rectangular body. So experiment with roomy over narrow, like an oversized top over a slim bottom. A longer jacket or sweater with a shorter skirt elongates short legs and shows off long ones. A dark jacket over a light skirt plays down an oversized bust, while light over dark emphasizes a small one and visually slims wide hips.
Don't play it safe. Your age and your experience earn you the right to take some chances. Very tailored and traditional styles can make you appear stuck in time, which is the opposite of what you want to achieve. A single strand of pearls is classy; a jumble of 10 strands is chic and attention getting. Just ask Elsa Schiaparelli, a style icon and designer way ahead of her time. 
Top 10 Cornerstones of a Great Wardrobe
Black pants: A straight-leg style is the most versatile, flattering and timeless.
Pencil skirt: is a must, but only if your hips are narrow or you're wearing a tunic top.
Turtleneck: Most flattering on an over-45 body is a sweater that skims the body rather than a figure-hugging one.
Cardigan: A longer, drapey style is more slimming than a classic cut and can hide a multitude of sins. Plus it works by day or night.
Swing coat: A nice twist on the classic trench, whose waist belt can accentuate any thickness around the waist.
Scarf: A bright color close to your face will cast a flattering light — and jazz up any neutral wardrobe.
Low boots: Hipper than shoes, especially when the weather is cool, booties modernize a pencil skirt (wear them with black tights) and any pant. All 19th-century women knew this, and we're finally catching on.
White blouse: Select one with a little detailing that you can dress up or down.
Leather jacket: The black leather motorcycle jacket as a symbol of youth and modernity has been a constant for the last 50 years — for men, that is. Think James Dean and Marlon Brando. But now women are looking hip and youthful in cropped and contoured versions.
Jeans: This staple of the counterculture '60s and a favorite of actresses, like Jane Birkin, have stayed in style ever since — without losing their hip vibe. Go for a little stretch and a straight or boot leg.
Style consultant Susan Sommers is founder of Dresszing, a company that helps people harness the power of their visual presentation, including wardrobe, to feel more confident and be more successful. She is the author of two best-sellers, French Chic and Italian Chic.