Tips for Women Who Work With 'Mean Girls'
A pair of bestselling authors offer smart advice if you're stuck in a hostile environment on the job
How hard is it to work hard and be nice?
 
For some women, the answer is: Very.
 
I'd be surprised to find a woman in the workplace today who doesn't have a story about a female co-worker or boss who has done them wrong. I know I do.
 
But I'm not going to name names because I've never found bad-mouthing to be a smart career strategy.
 
A Spot-On Workplace Guide
 
And neither do Katherine Crowley and Kathi Elster, authors of the new book, Mean Girls at Work: How to Stay Professional When Things Get Personal. Crowley, a Harvard-trained psychotherapist, and Elster, an executive coach/management consultant, also run New York-based K Squared Enterprises, which helps clients manage difficult situations in the workplace. You may have read their earlier best-sellers: Working With You Is Killing Me and Working for You Isn't Working for Me.
 
For Mean Girls at Work, the authors interviewed hundreds of women in more than 20 industries who described woman-to-woman relationships on the job that they found confusing or just plan hurtful. 
 
Crowley and Elster have hit a topic I can personally relate to, one that I believe is more important than ever. They write: "While it's natural to assume that most women support other women and want them to succeed, that's not always the case. In fact, studies show that many women believe it is their female associates who are most threatened by the prospect of a woman in power."
 
As more and more women enter the workforce and 50-something women increasingly re-enter it after raising a family, the problem is certain to get bigger.
 
So smart advice to defuse the tension among women on the job is more imperative than ever.
 
Exercise Can Help
 
One of the authors' tips I heartily endorse is that if you work with mean women (or men, for that matter), purify that toxic energy through exercise. It releases tension and helps you feel better.
 
I spoke with Crowley and Elster to get more tips for working with and for "Mean Girls." (I'm not crazy about the term "girls" when referring to working women, but will set that detail aside.) Below are highlights from our interview followed by my own advice.
 
(MORE: What to Do When You Work for a Bully)
 
What's it like for women in their 50s and 60s who have to deal with mean women at work?
 
Crowley: The good news for mature women is that they are less likely to be negatively affected by some of the standard "mean girl" practices.
 
Most women in their 50s or 60s have a strong sense of self. They know who they are and aren't overly concerned with winning the approval of other women. Disapproving glances, critical remarks or subtle put-downs from another woman have less of an impact than they do on younger women.
 
Aren't some older women mean, too?
 
Crowley: Yes. A mature woman is perfectly capable of being mean herself. If she feels threatened by her younger boss or competitive with a female colleague, she may roll her eyes when that woman speaks, put down her ideas or make cutting remarks about her lack of experience.
 
Why are some working women especially tough on other working women?
 
Crowley: Studies show that women tend to hold each other to higher standards than they do men. Wired to "tend and befriend," most women expect their female colleagues to be helpful, collaborative, cooperative and friendly.
 
Elster: Women tend to be harsh on each other when they feel threatened.  If a woman senses that her colleague is superior to her, she may "attack" that colleague by saying something negative about her or by shutting her out. A woman who is consistently harsh toward one of her colleagues probably feels jealous, envious or threatened by that individual.
 
What's your advice to anyone working for or with a mean woman who's much younger?
 
Crowley: You should know that she is largely operating from insecurity. Try not to take her behavior personally. If she cuts you out of a project or fails to include you in meetings, remind yourself that this is not about you.
And do not attack back. Do not go around bad-mouthing her to your workmates or making fun of her behind closed doors.
 
Elster: See if you can meet with this woman in private. Express your desire to have a good working relationship and ask her what it will take for the two of you to work well together.
 
Acknowledge the expertise she brings to her position and let her know that you'd like both of you to succeed.
 
If you take the high road and focus on your shared professional goal — to produce positive results for your employer — you may be able to change the dynamic.
 
(MORE: How to Get Along With Younger Co-Workers)
My Advice To You
I think Crowley and Elster make good points. My advice: Take your own inventory. It's easy to blame others when there's a personality conflict between you and another woman at work, but it's best to examine your actions, too. You may just find some aha moments.
 
If you're somehow at fault, make amends. You might start by talking to an objective outsider, like your mentor. An apology never hurts. We all slip up from time to time and a catty remark can sneak out.
 
The bottom line: Make sure you're not the "mean girl." If you realize that you're acting out, change your behavior. Put simply, it never hurts to keep your side of the street clean — and it really isn't so hard to play nicely with others. I learned that in kindergarten.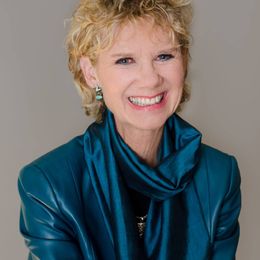 Kerry Hannon
is the author of Great Pajama Jobs: Your Complete Guide to Working From Home. She has covered personal finance, retirement and careers for The New York Times, Forbes, Money, U.S. News & World Report and USA Today, among others. She is the author of more than a dozen books including Never Too Old to Get Rich: The Entrepreneur's Guide to Starting a Business Mid-Life, Money Confidence: Really Smart Financial Moves for Newly Single Women and What's Next? Finding Your Passion and Your Dream Job in Your Forties, Fifties and Beyond. Her website is kerryhannon.com. Follow her on Twitter @kerryhannon.
Read More